Food Review: Kirk View Cafe & Bistro brings delightful food and service to the heart of Aberdeen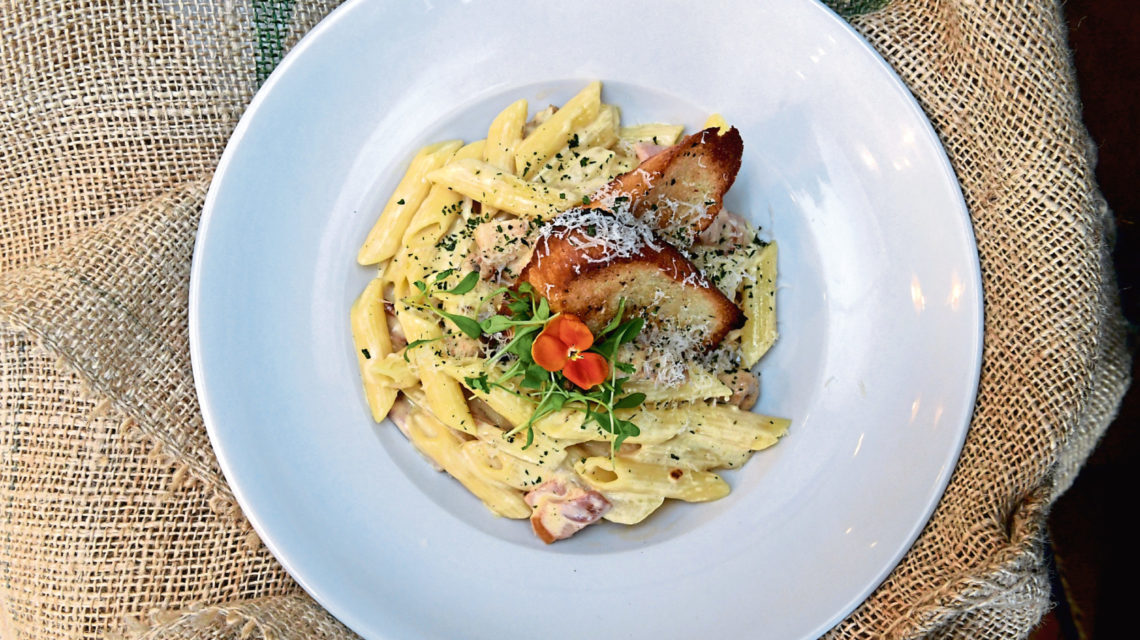 A tantalising meal with the people you love has the power to do wonders.
Not only does eating out bring us closer together, but it can also offer a welcome retreat from all forms of technology and social media, which a lot of us are in dire need of – myself included.
Whether those gathered around the dining table are sharing their opinions on a hearty dish or laughing about a scoop in the local newspaper, venturing out for some good grub provides a fantastic excuse to communicate without screens.
Of course, you're sure to leave feeling both full and satisfied, as well. And Kirk View Cafe & Bistro in Aberdeen never fails to tick all those boxes.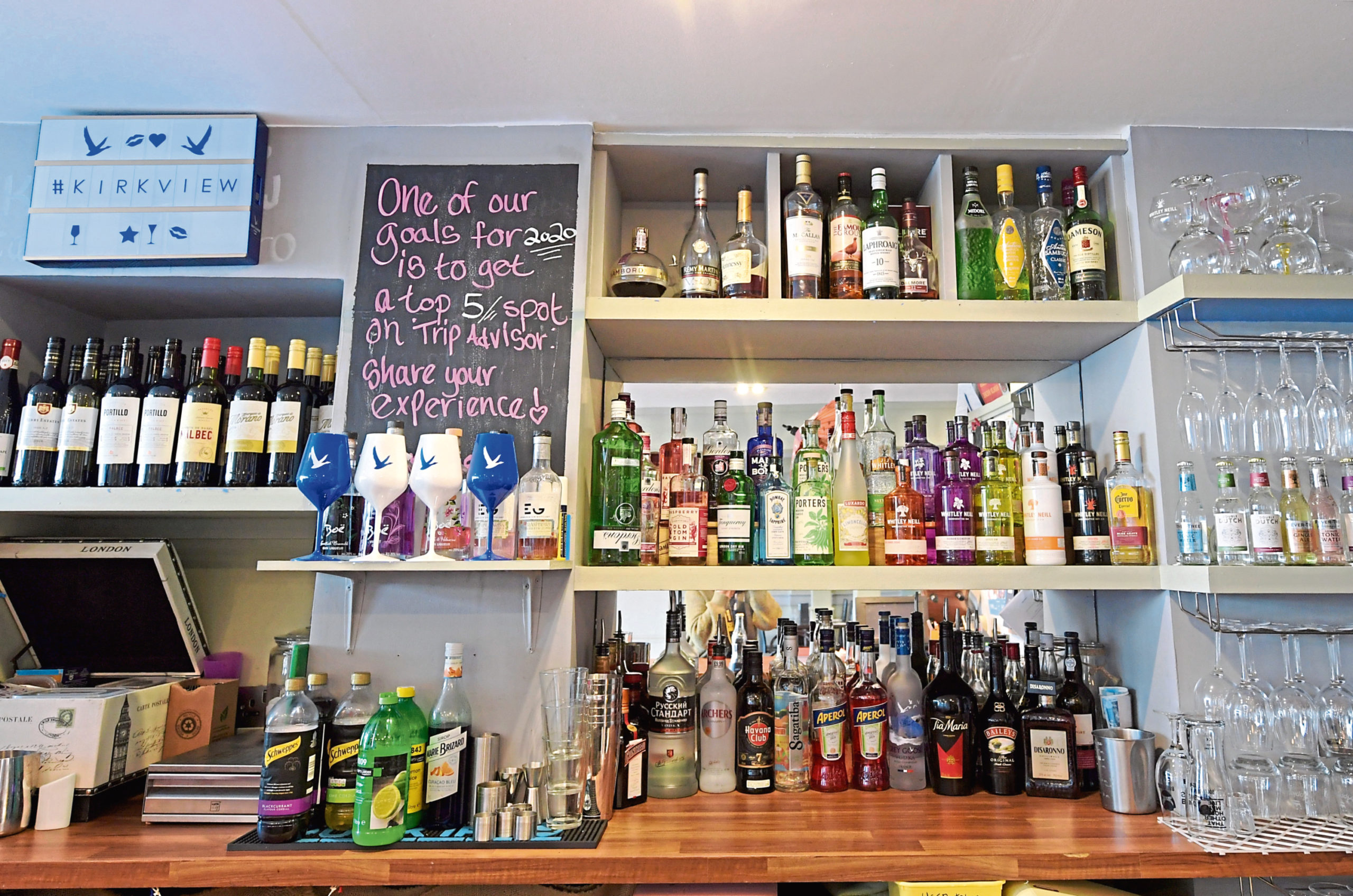 Nestled in the heart of the city centre on Union Terrace, the family-run business provides the ideal venue to indulge in an array of delicious meals, made with passion by their close-knit team.
Maybe you're in search of a charming brunch or romantic date-night spot? Perhaps it's a pre-theatre meal you fancy? Well, meet your new go-to eatery.
I was lucky enough to stumble upon Kirk View last year, where my dining companion and I tucked into a pair of indulgent afternoon teas.
But this time around, I was more than ready to sample what else it had to offer. To my amazement, this turned out to be more than I had initially anticipated.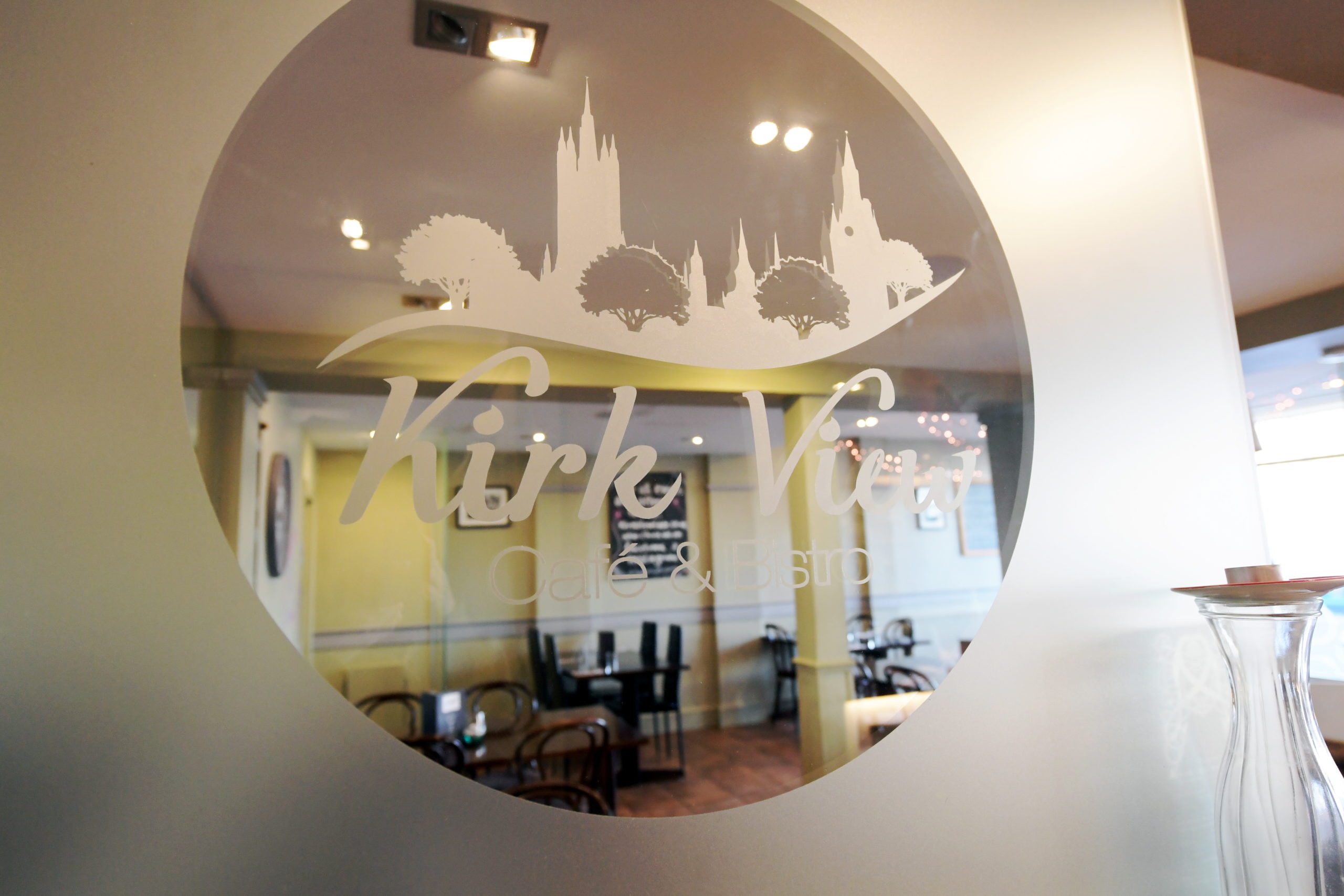 On arrival, customers are met with not only a cosy and welcoming atmosphere, but attentive members of staff, too.
Their effort to make diners feel comfortable throughout their dining experience is faultless. Both my boyfriend and I knew we were in for a treat.
---
The Food
---
Being that it was my other half's first time in the delightful bistro, I thought it was pivotal I make a few foodie recommendations of my own.
I revealed their impressive line-up of bruschetta options, ranging from goats' cheese and caramelised onions, and bacon brie and spinach, to the ever-popular sweet chilli chicken.
As well as this, I couldn't forget to mention the superb selection of wraps – a firm favourite among friends of mine when stopping by – as well as pastas, burgers and salads.
Our table had been prepared for our arrival and it's safe to say, our appetites were increasing by the second.
The pair of us were handed our menus and got straight to work with scanning the offering, which boasts an abundance of fresh and locally produced ingredients.
Unsure on what we fancied, my boyfriend and I selected our starters for the time being and decided to tackle the main course dishes at a later stage.
It was the soup of the day (carrot) that caught my boyfriend's eye. A soup starter was definitely an unusual choice for his larger appetite, but he was determined to avoid filling his stomach early on.
I opted for the haggis filo parcels.
There were two delicate parcels on my dish, both of which were swimming in a bath of indulgent whisky sauce and accompanied by a refreshing salad.
Melting in the mouth, the sauce carried the perfect level of richness.
It tasted even more phenomenal on the palate having been soaked up by the haggis, which was housed inside a thin, crisp pastry.
While I scooped up my food, my dining companion's hearty carrot dish had been demolished for some time. He noted the fresh brown bread – produced by Aberdeen-based bakery The Bread Maker – was delightfully crusty and warm on arrival, hence it was devoured from the offset.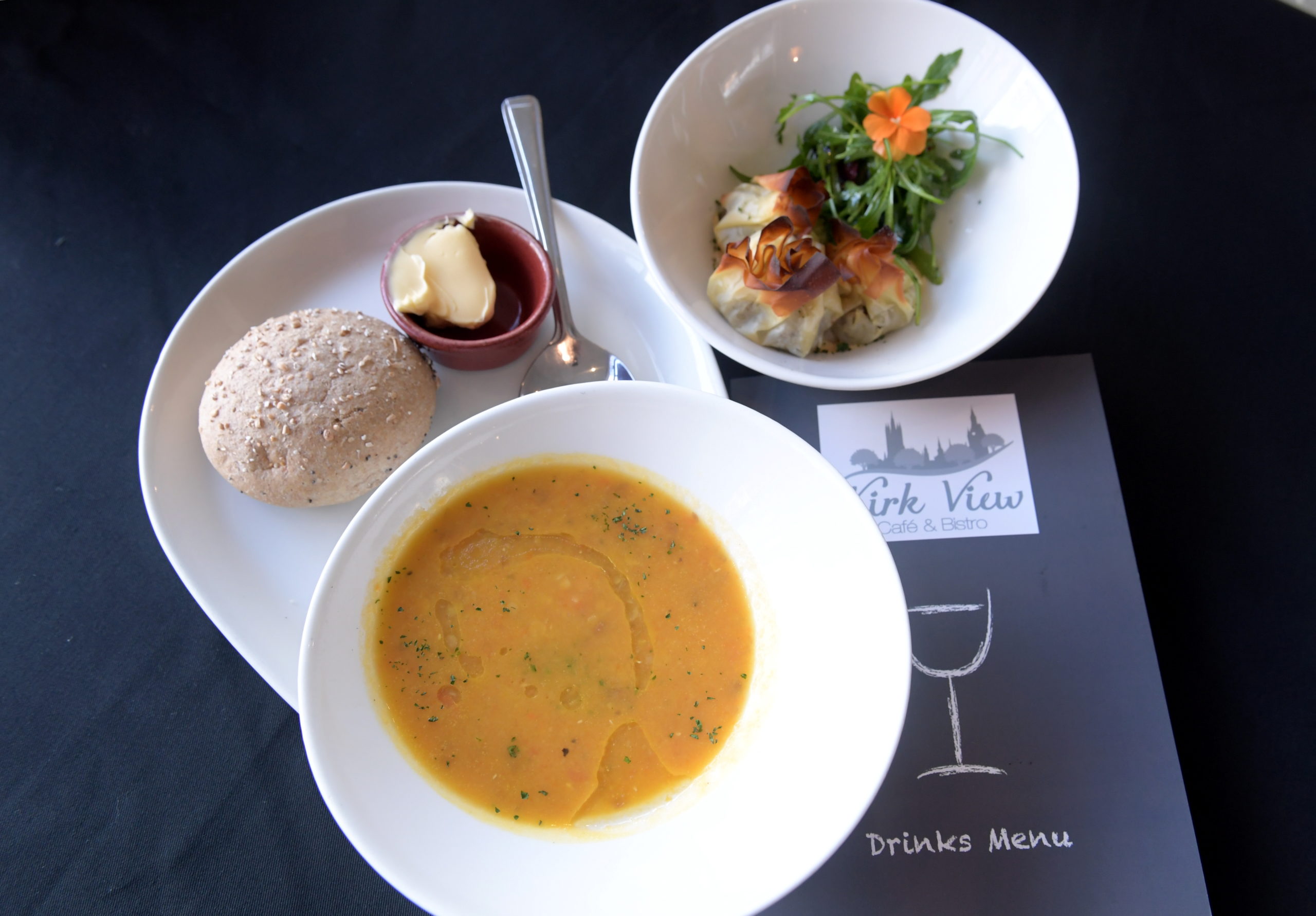 With plenty of room remaining for the second course, he announced that a creamy pasta was undeniably on the cards.
Our server got straight to work in jotting down the mains – chicken and bacon carbonara, and sweet chilli chicken bruschetta.
Looking around the room and chatting amongst ourselves, I couldn't help but admire the cosy feel of the quaint bistro, which was gradually filling up with customers.
There were plenty of smiles going round among those feasting on their hearty grub, so you can imagine our anticipation as our mains were laid down before us.
My boyfriend was more than thrilled about his choice.
His penne carbonara was topped with a charming edible flower, making it almost too visually appealing to eat. Nevertheless, I watched his fork get straight to work in making a dent in the dish.
The pasta was covered in a gooey, homemade sauce that left him rarely stopping for a breath as he vigorously tucked in. And in amongst the mix were slices of tender chicken and bacon, enhancing the plate even further.
But a real highlight of the meal – agreed by the pair of us – was my bruschetta.
The two slabs of crusty hot bread were topped with what can only be described as sheer perfection.
Delicate slices of peppers and juicy chicken had been smothered in a sweet, thick sauce.
This was paired with subtle hints of chilli, providing a kick that wasn't too overpowering for the other components on the dish.
Served with a large helping of delicious sweet potato fries and a salad, I was in foodie heaven.
Once again leaving our plates clean, my boyfriend now joined the crowd of surrounding diners boasting grins from ear-to-ear.
Fully satisfied, we decided to decline the dessert offering. However, I'll certainly be sticking around for the sweet menu next time around.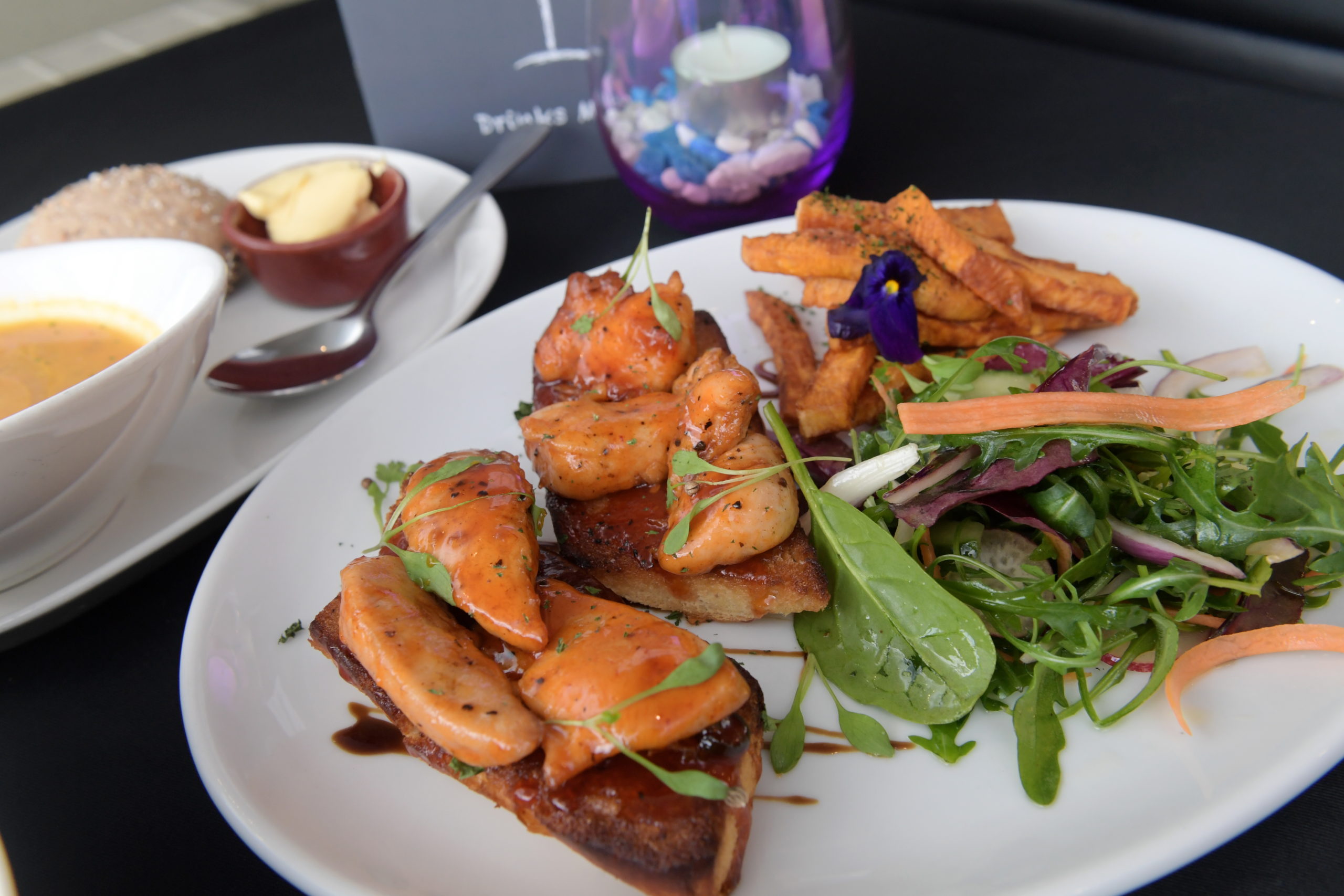 ---
The Verdict
---
If it wasn't for one of my peers recommending Kirk View a while ago, I would have missed out on sampling several dishes that remain favourites of mine in the Granite City.
From brunch and evening meals to afternoon teas, Kirk View Cafe & Bistro seem to deliver on every occasion.
Having said that, the admiration I hold for the eatery isn't only down to the wholesome grub available, but also the dedicated front of house and kitchen team, as well.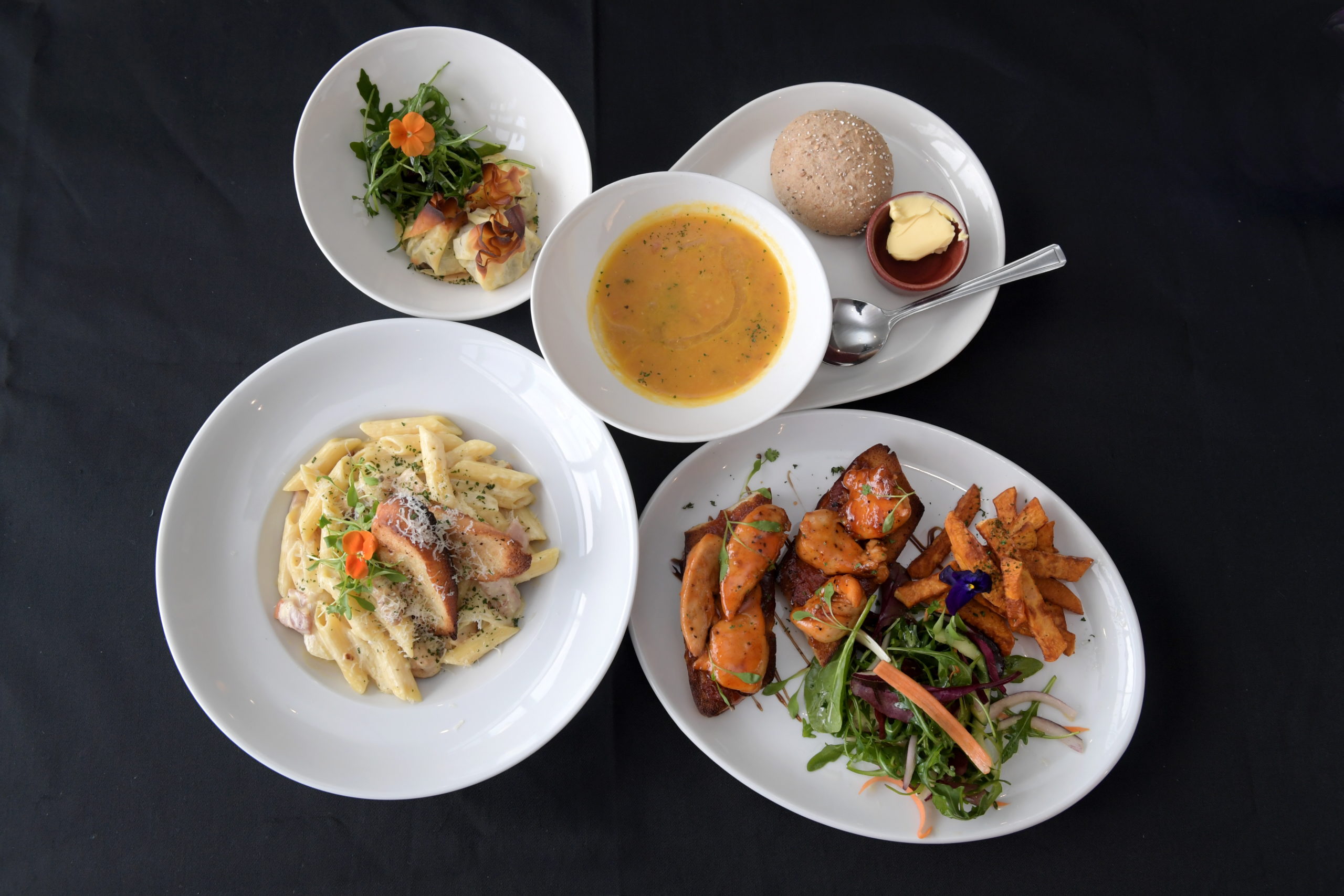 There always seems to be a delightful atmosphere as soon as you set foot inside. And this atmosphere is only heightened after sinking your teeth into their delicious food.
For those of you that, like me, had been missing out on experiencing what the eatery had to offer for some time, I'd urge you to stop by and try it out for yourself. Not only is it the perfect place to indulge in some good food, its a great place for catching up for a chat, too.
Price: £32.95
Address: 27-29 Union Terrace, Aberdeen AB10 1NN
Kirk View Cafe & Bistro are also taking part in Aberdeen Restaurant Week, offering superb two-course lunch and three-course dinner deals