Food Review: Enjoy tantalising food in generous portions at Aberdeenshire's Thai Chi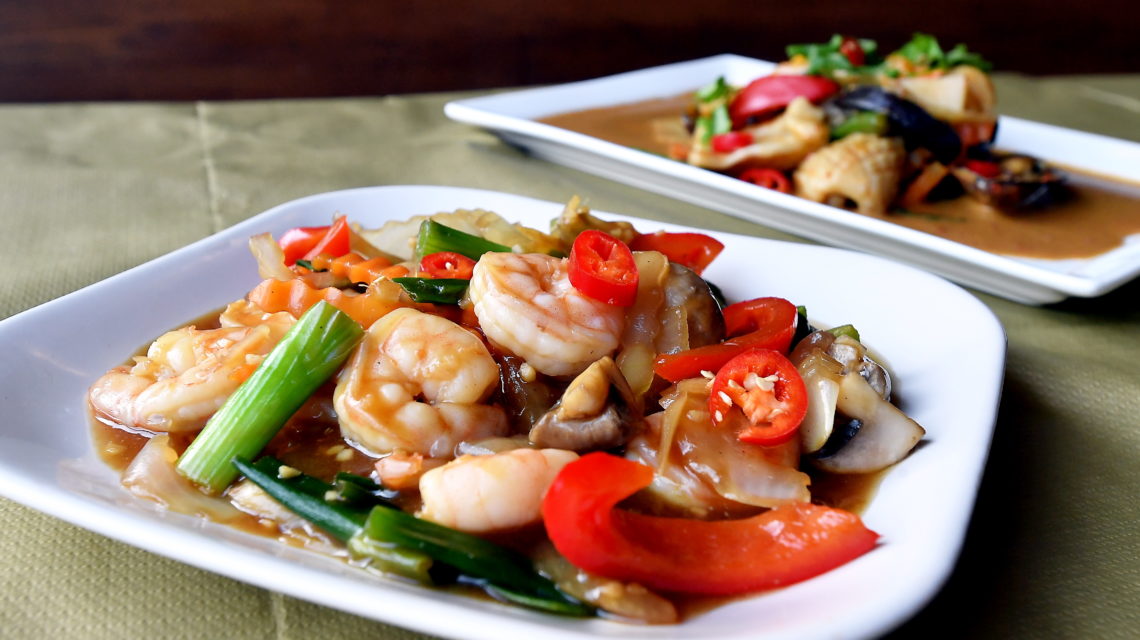 One thing that never fails to put a smile on my face is the thought of diving into a plate of Chinese cuisine.
Whether that be in a buzzing restaurant or the comfort of my own home, I'm always left satisfied by the tantalising range of flavours it offers.
Looking back at the vast majority of my latter teen years, I was definitely stuck in a food rut. Friends and family members would certainly be able to confirm this.
The same old breakfasts, lunches and dinners, lack of herbs and spices in my dishes, and the phrase "just my usual" would be used on a number of occasions when ordering from local eateries. So, as you can imagine, my palate never quite knew what hit it when I treated myself to Chinese grub.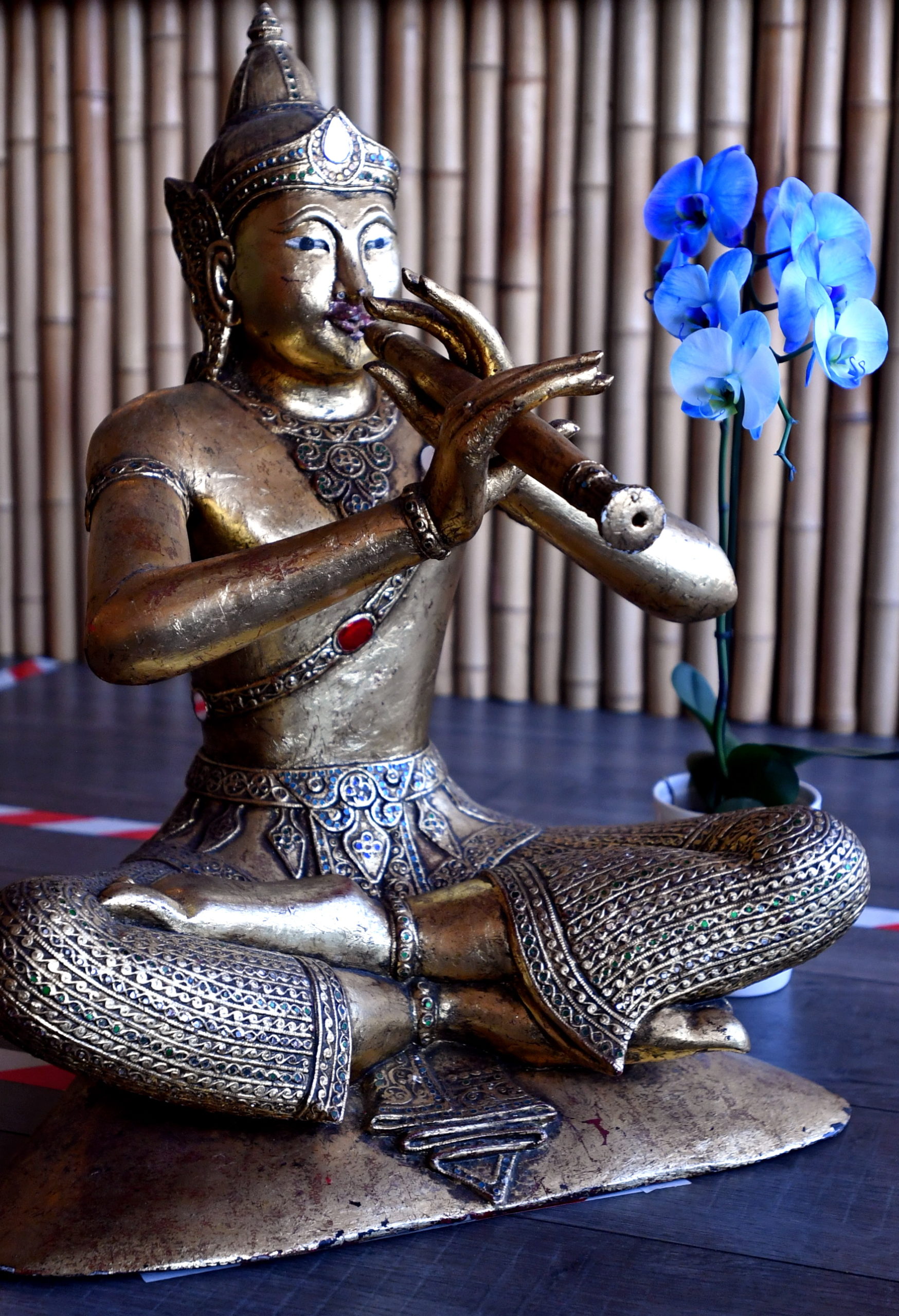 But like many other things, lockdown has opened my eyes to just how good food really can be. And now, you'll never catch me indulging in a tasteless bowl of soup or bland salad with minimal ingredients.
I also adore trying new foods. Don't get me wrong, I've never considered myself a fussy eater, but experimenting with different ingredients is something I aim to do now more than ever. It makes your dining out (or in) experiences far more enjoyable, in my opinion.
With that said, when my boyfriend and I recently ventured to Thai Chi – a newly opened Thai and Chinese restaurant based in Turriff – I couldn't wait to try out something fresh and exciting.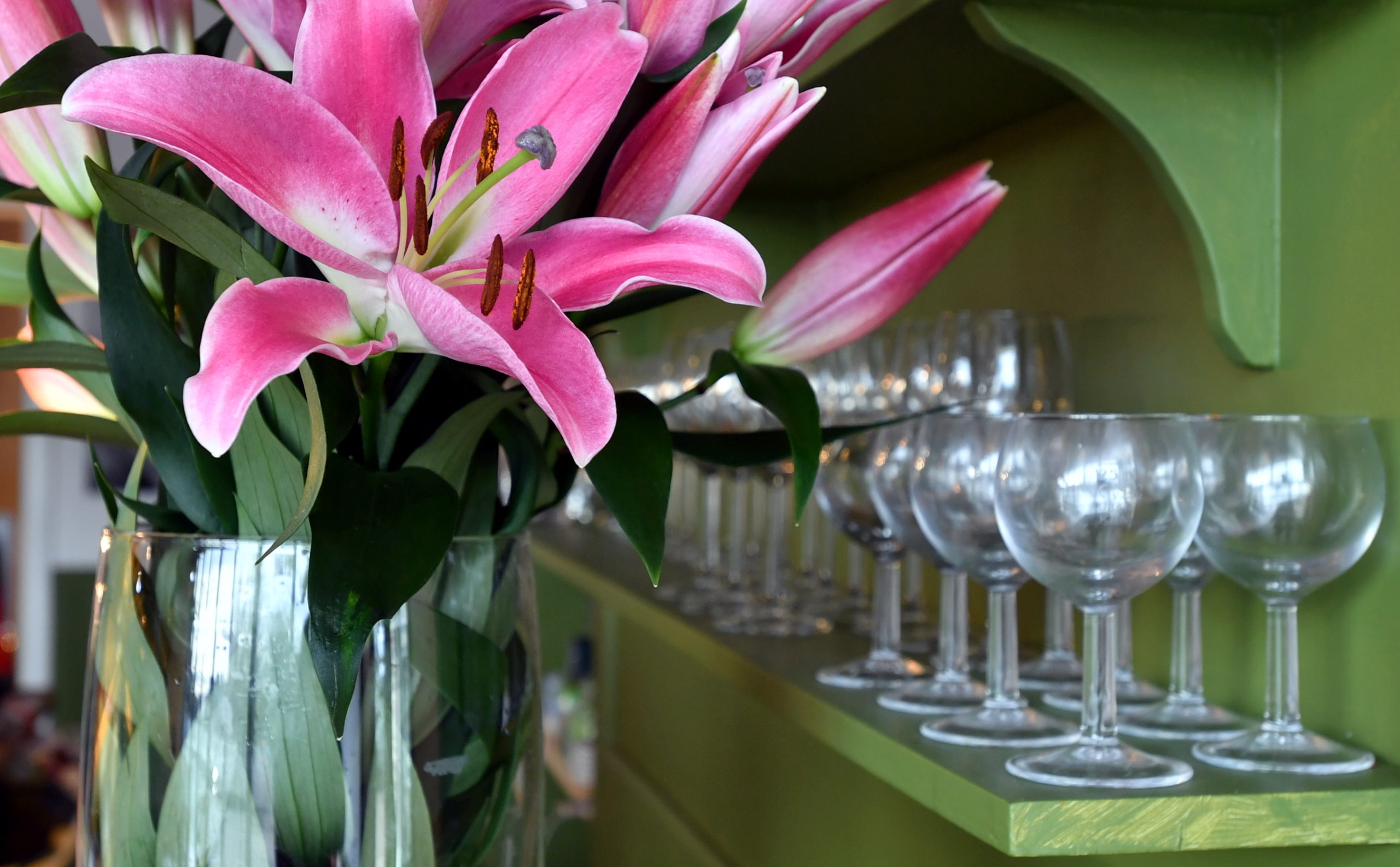 ---
The Venue
---
The interiors of Thai Chi are traditional yet modern.
The ornate features bring a warm feel to the restaurant, while the modern style creates a Zen-like space that is calm and relaxing. And the touches of bamboo, wood, rich colours and geometric patterns transport you, making it hard to believe you're dining in the north-east.
Because the eatery currently allows customers to bring in their own bottles of tipple, my boyfriend sipped away at a cold brew alongside his meal, while I – on driving duty – simply opted for an ice-cold water.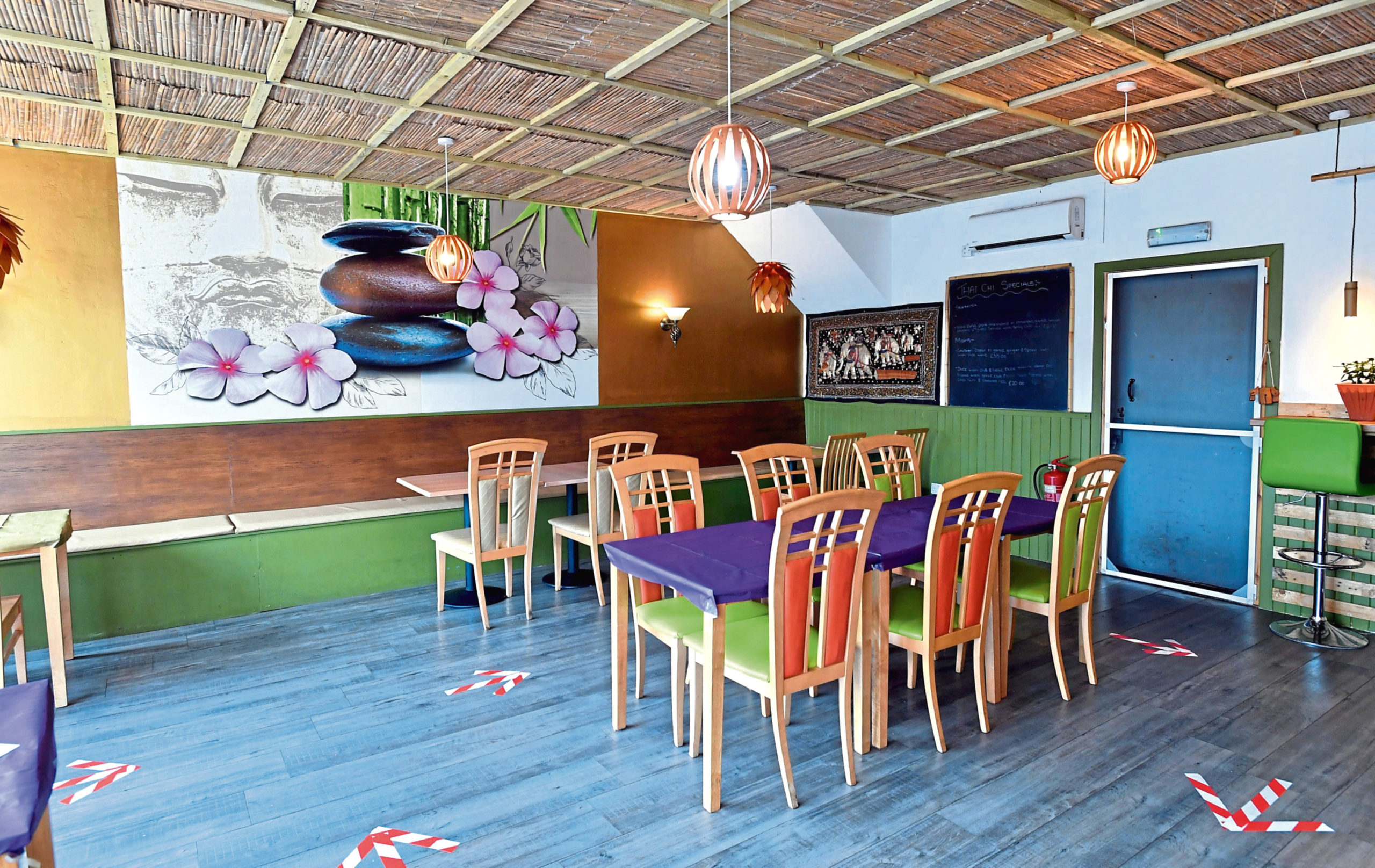 ---
The Food
---
I'm not going to lie, I did have a brief snoop at the eatery's social media channels before my visit. I couldn't help but take a look at the menu beforehand and admire the images of the delicious-looking grub. Because of this, I knew we were both in for a treat.
The menu boasts an impressive line-up of starters, mains, soups, curries, salads, sides and vegetarian options – need I go on? With such a vast range of dishes to choose from, the pair of us struggled to whittle it down. But in the end, the starters presented to us were the aromatic duck parcels and salt and pepper squid.
My dining companion's parcels certainly looked the part. There were four piled on his plate, nestled upon a bed of sliced carrots. I couldn't wait to dive into his dish, let alone my own.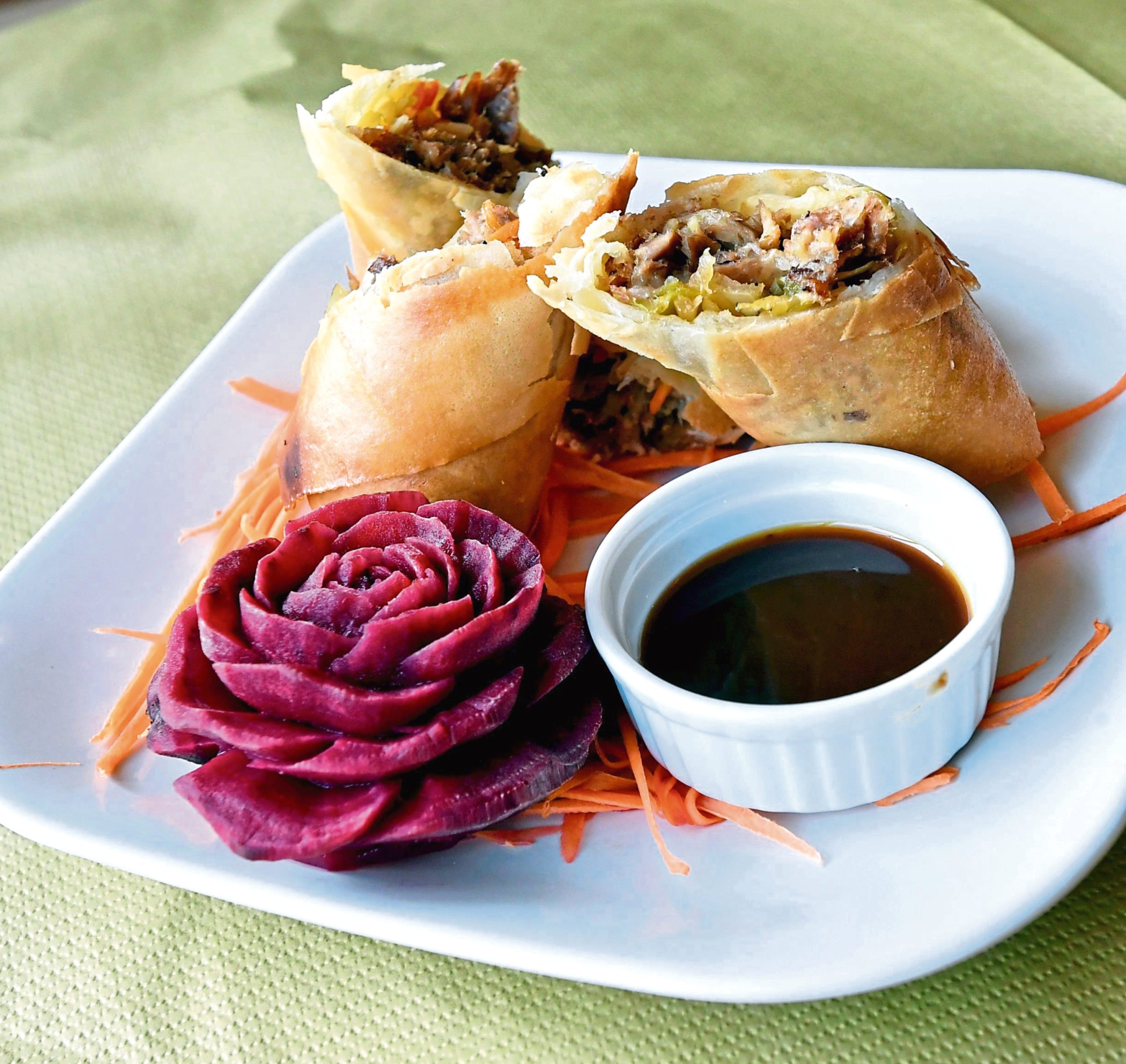 The parcels were filled to the brim with finely chopped duck, which was incredibly succulent, and mixed vegetables. The spring roll pastry itself was crisp, yet melted in the mouth. And as for the contents, they were slightly lacking in seasoning, but my boyfriend finished the plate in no time. A small bowl of thick, fragrant hoisin sauce accompanied the dish, adding a combination of rich and salty flavours. This made up for the little use of herbs and spices within the parcels themselves, so the pair of us were thrilled.
Despite the praise that the duck parcels were receiving , my salt and pepper squid was the star of this course – my boyfriend would also confirm this. There was a hefty plate of it, too. The dish comprised a bed of shredded raw carrots, topped with multiple thick slices of juicy squid, which had been coated and deep-fried. The salt and pepper ratio on the squid was sheer perfection, while the batter was delightfully crisp. To top it all off, I also received a small dish filled with a tangy sweet chilli sauce. It was my first time trying out this sauce, and it won't be my last.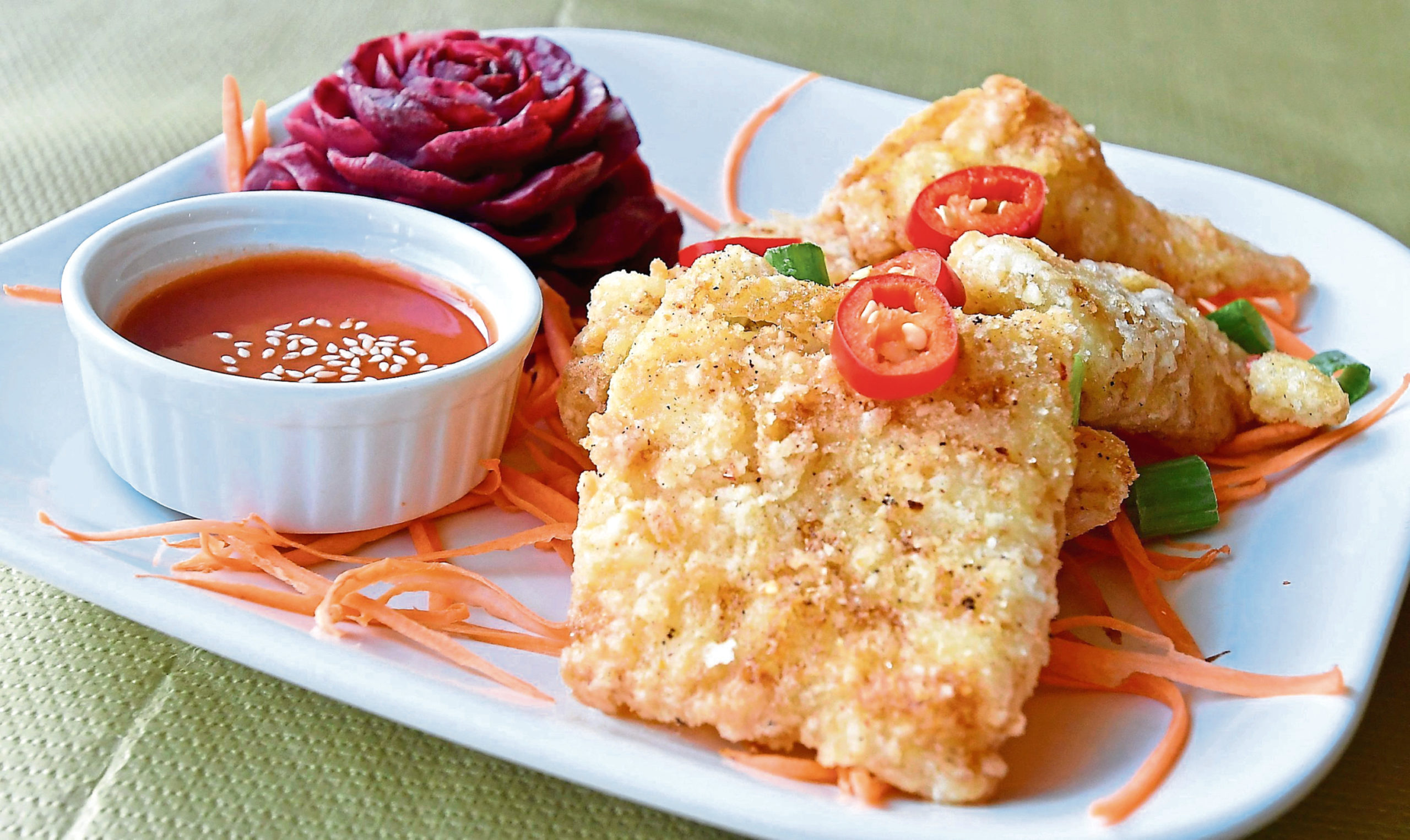 After demolishing our first course we moved swiftly on to mains. Given that we were the only diners in the restaurant for the entire evening, we received our follow-up course in a matter of minutes. However, I must add that there were dozens of takeaway orders flooding out of the kitchen, so the team did incredibly well keeping on top of things.
Being the pair of fish-lovers that we are, my boyfriend and I attempted to select dishes that weren't included in the seafood line-up. However, we failed miserably. My boyfriend eventually decided on the sea bass choo chee (red curry).
It arrived at the table and we couldn't believe the large scale of the portion. Full of flavour and drenched in a rich curry paste, the fish slid right off the bone. Given its juiciness, it was evidently fresh. Peppers and bamboo shoots were also in among the mix, adding a number of different textures to the dish. As for the sauce, the combination of coconut milk, sweet Thai basil and lime leaves created a fantastic balance of flavours.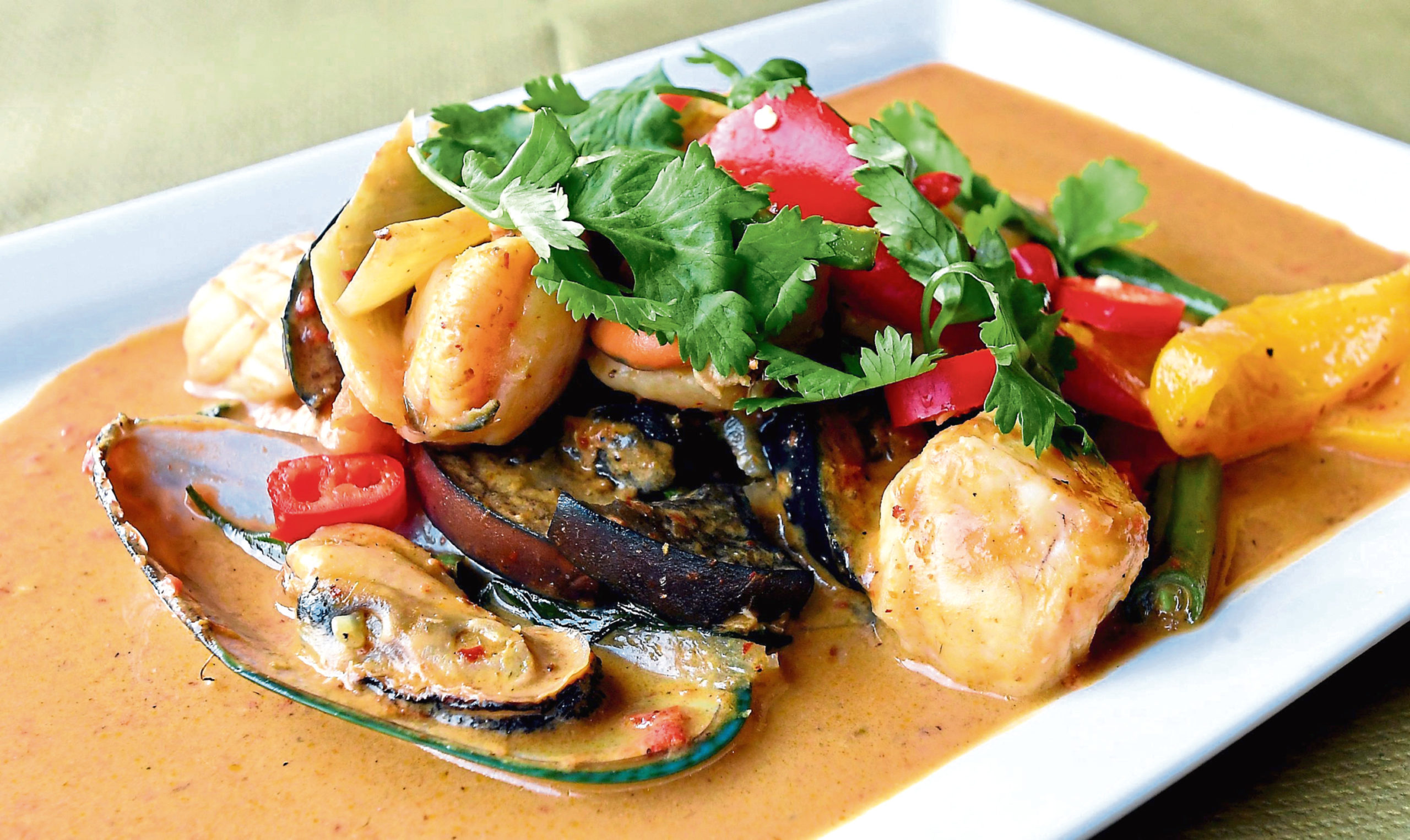 My prawn pad khing was another standout plate for the pair of us. Another large portion, it comprised chunky prawns with chopped onions, mushrooms, peppers, spring onions and carrots. Swimming in a bowl of rich sauce, ginger was the dominant ingredient and each component was well-cooked.
On the side, we ordered a portion of egg-fried rice and salt and pepper chips. Simultaneously, our hands dived straight into the bowl of salty chips, which had been tossed with peppers, carrots and onions. Initially crunchy, their interiors were soft and fluffy.
As for the rice, it may not have necessarily looked the part, but it sure tasted it. My boyfriend and I soaked up the remaining sauces on our plates with both sides, and left satisfied with arguably the fullest stomachs we've had in a long while.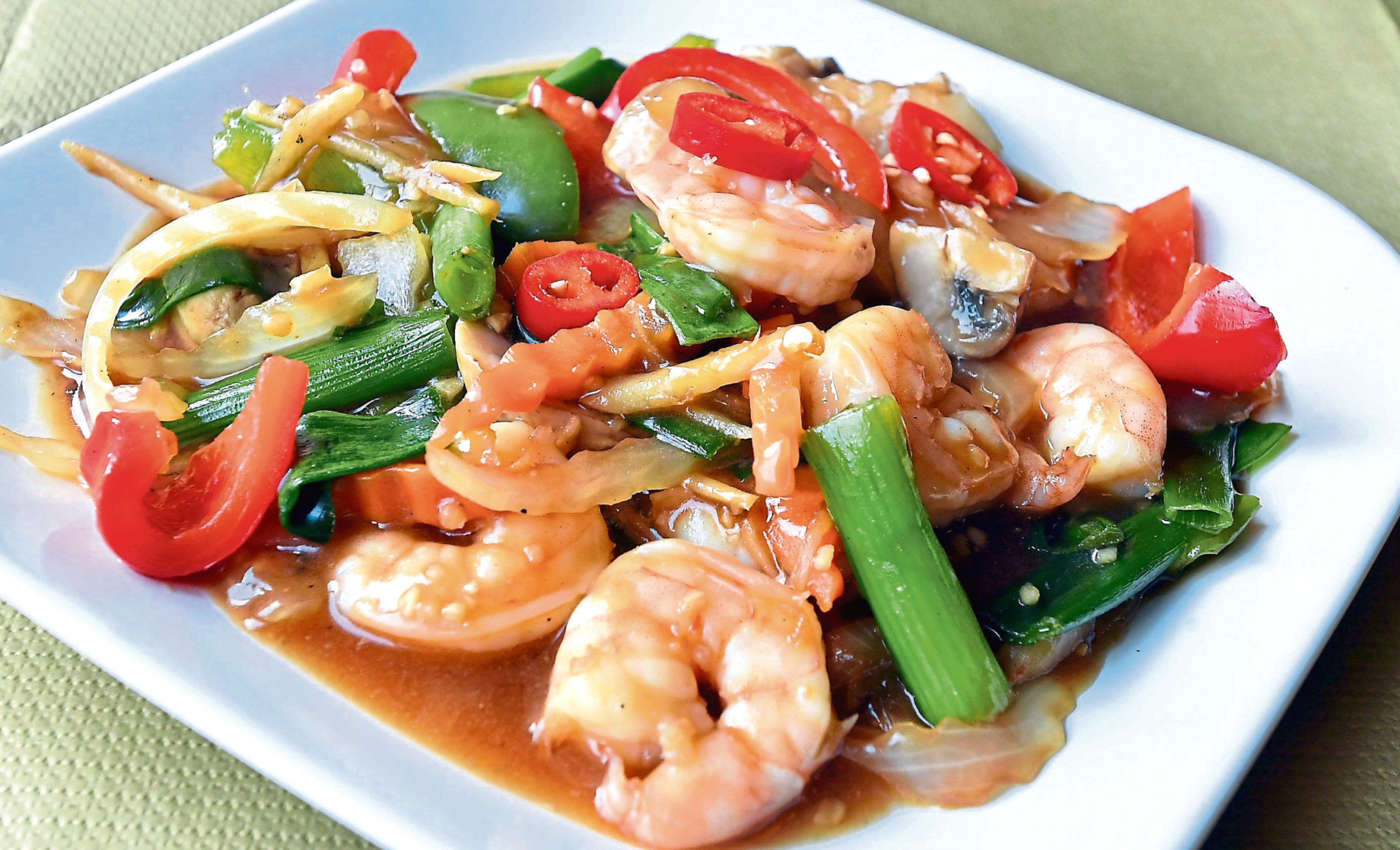 ---
The Verdict
---
Thai Chi is new to the north-east's food and drink scene, and is certainly a welcome addition.
Not only did our line-up of dishes hit the mark, but our server could not have been more helpful and attentive throughout the evening.
Given the current climate, I would urge foodies to pay a visit to the restaurant in future. It surely won't disappoint.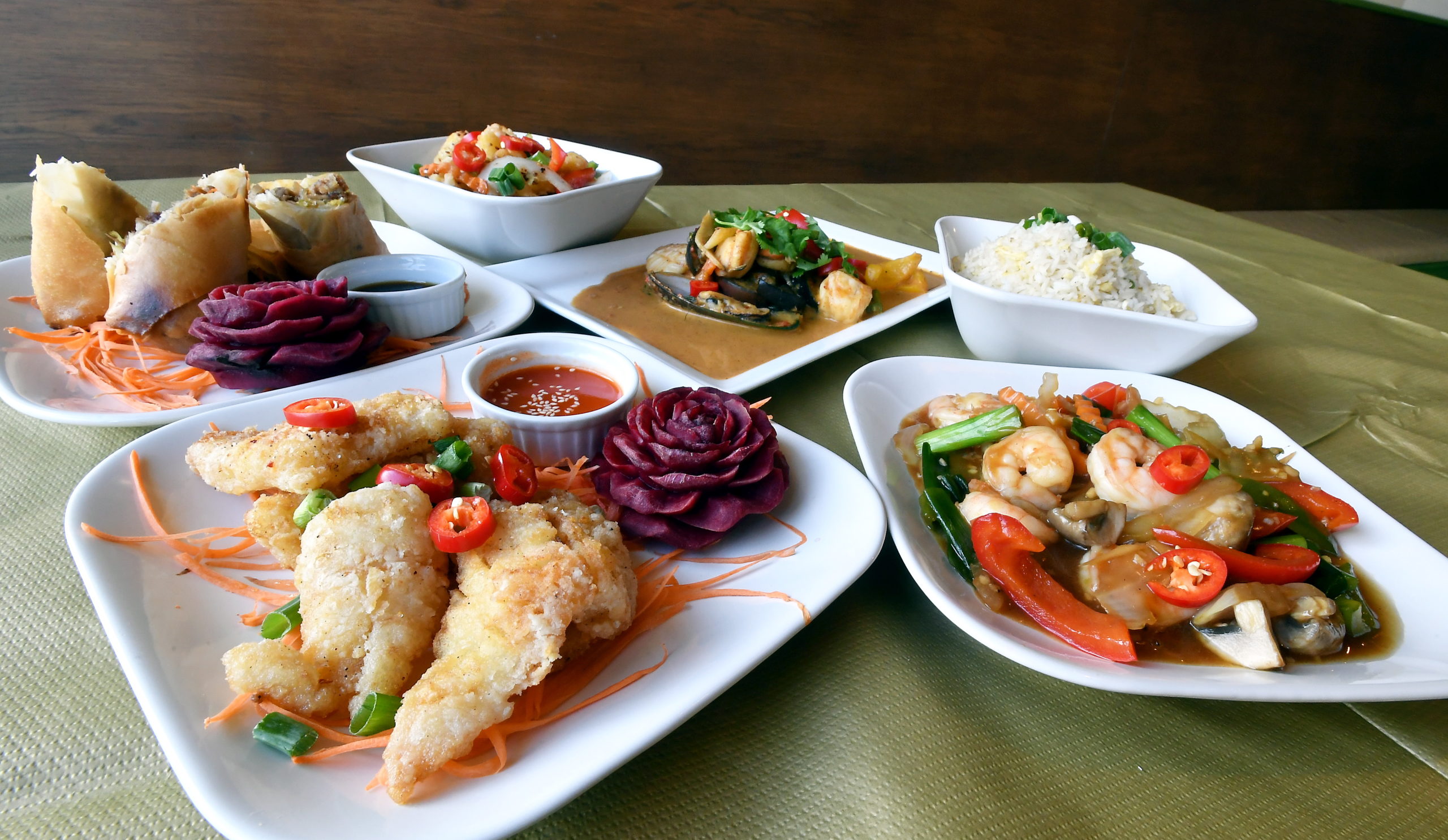 ---
Address: The Square, Turriff
Price: £52.20