Food review: Delicious comfort food and service second to none at The Fourmile in Aberdeen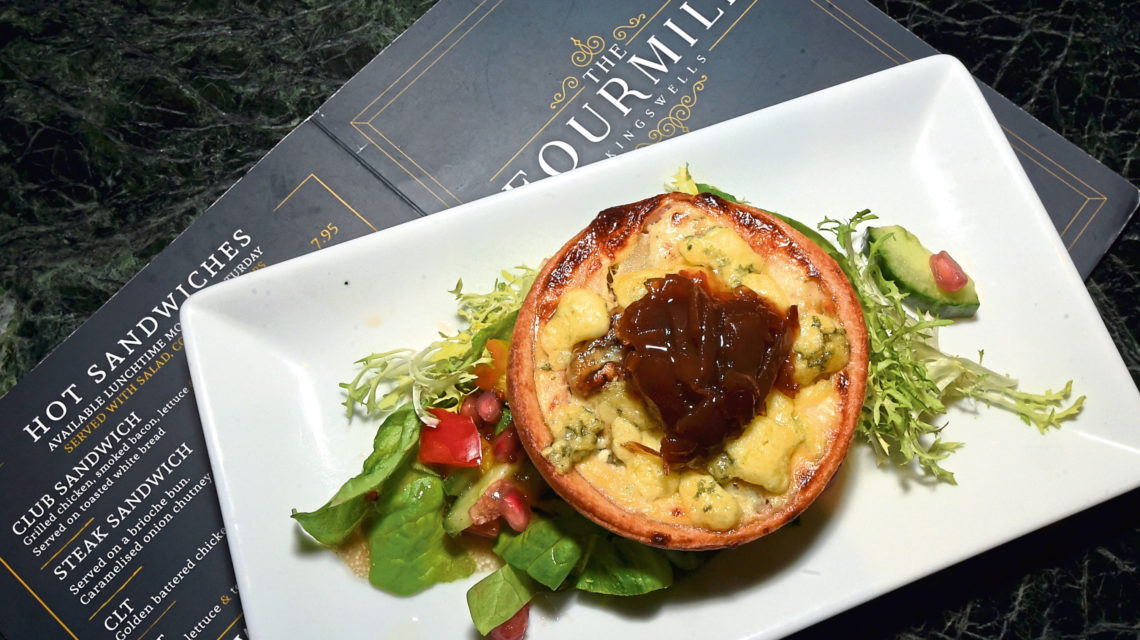 For the brief minute or two I was driving through Kingswells, it was clear to see the residents of the town are taking Christmas rather seriously.
And by seriously, I mean decorating their homes with a shower of glittering lights and Santa signs.
From a huge teddy bear in a present box to a stunning reindeer, Old Skene Road in Kingswells may just be Santa's very own grotto.
Heading along to The Fourmile to grab a bite to eat – and catch up with my sister – it wasn't just me who had noticed the plethora of sparkly Christmas lights that lined most of the houses on the street.
On walking through the front door of the restaurant, it was clear to see it too was dressed to the nines with mini Christmas trees, tinsel and more.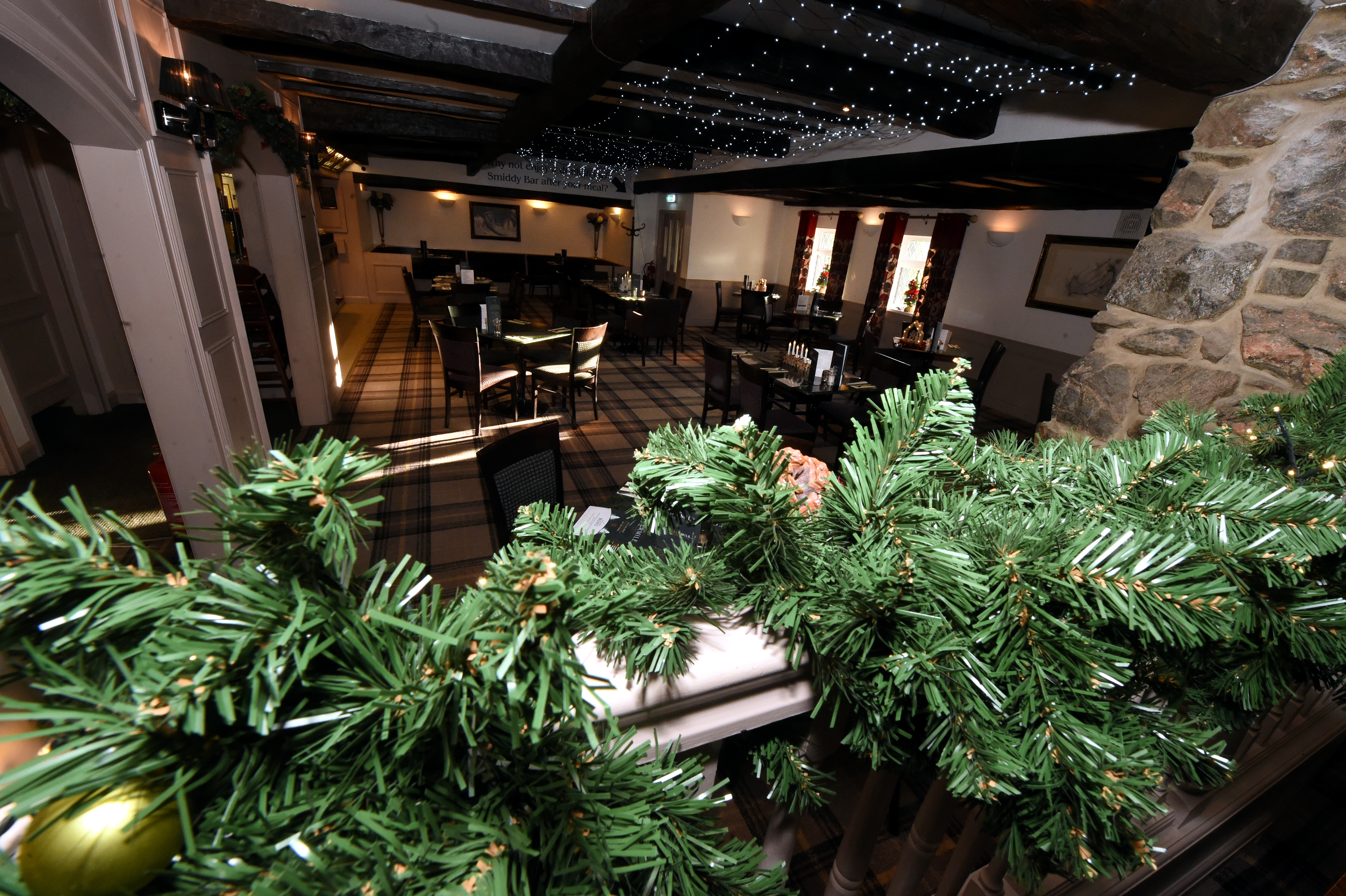 The coal fire was roaring and the heat immediately hit us. It was a chilly evening so the warmth was much needed and the toasty fire added to the festive feel of the place.
Getting together for the first time in a while, we took the opportunity to just sit back and take our time.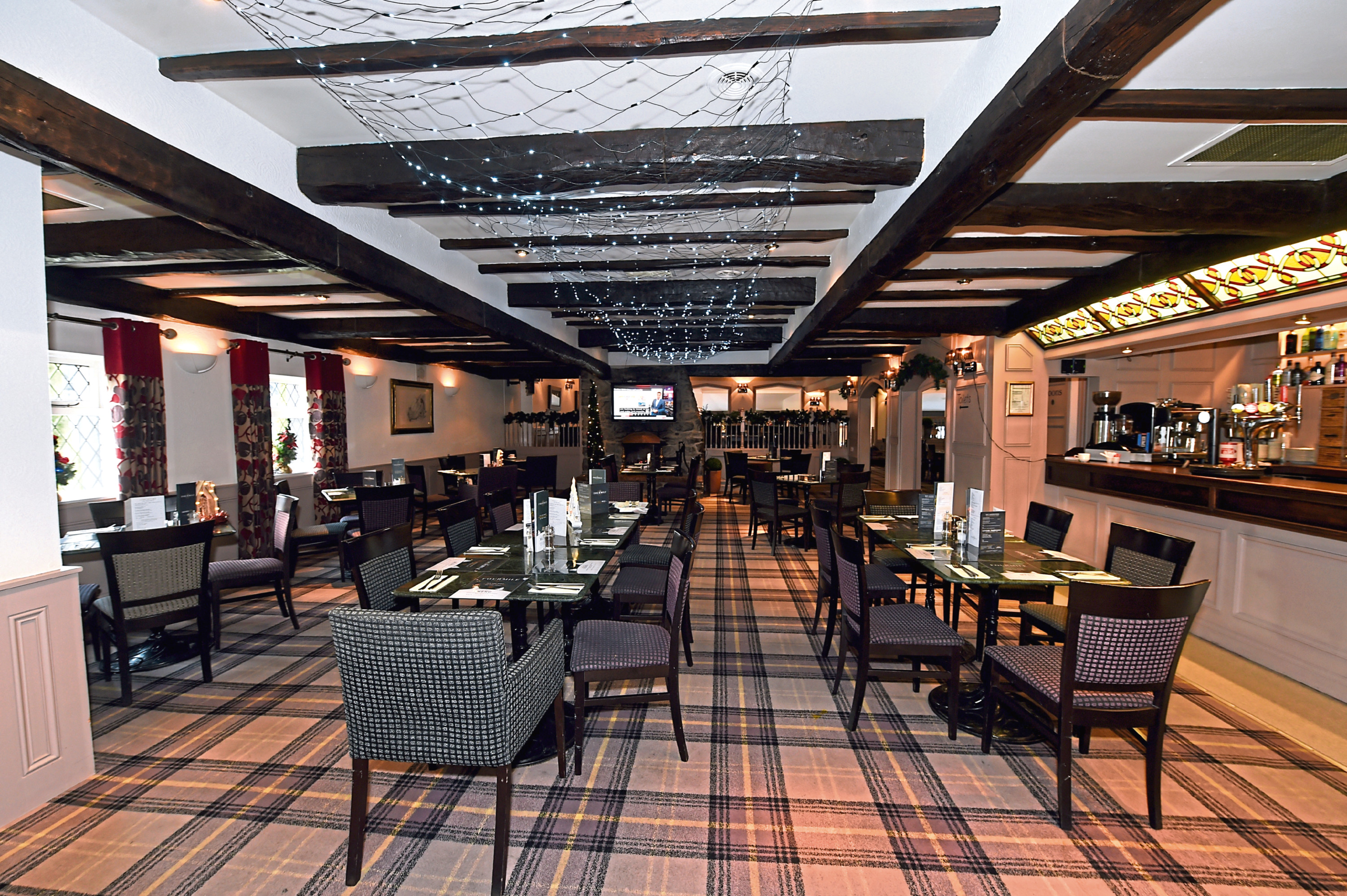 Running a Christmas menu, I was pleasantly surprised that The Fourmile was offering a real mix of traditional festive dishes, pub favourites, and a few other treats with a Christmassy twist available to indulge in – and indulge we did.
Our server took our drinks order and by the time she was back, we were ready to fire our order away. Mixing it up with some festive dishes and pub grub, I was looking forward to feasting on our spread of winter warmers.
---
The Food
Toying with a few different starters I was delighted with my choice of the pear, walnut, Roquefort and mascarpone tart. Set on a bed of pomegranate salad, the tart was creamy and moreish. The cheese was lovely and sweet, and the walnut cooked within the tart provided a beautiful crunch – and an obvious nuttiness to the dish. A spoonful of caramelised onion chutney sat on top of the warm tart and paired extremely well with the creamier dish.
The crisp fresh salad and the sweet and crunchy pomegranate added some much-needed colour and a sweet, fruity note to the dish. It was the perfect size and just enough to tame my hunger pangs (for now).
My sister's smoked salmon, crab and chive roulade looked just as appealing. The roulade was a large piece of smoked salmon wrapped with the creamy chive cheese. Placed on top was a crab pate which had a punchy flavour to it, bringing a saltier element into the mix. It was rather fishy, but the accompanying small pieces of earthy beetroot and segments of clementine helped balance it all out.
Both of us enjoyed our starters and were ready to face our mains.
By this point the restaurant had really begun to fill up. Seating around 50 people in the top area where we were sitting, almost every table was full.
I was now glad I had booked in advance.
Our mains soon followed and, again, we were not disappointed.
A maple and bourbon chicken dish for my sister and good old Fourmile hand-battered haddock for me.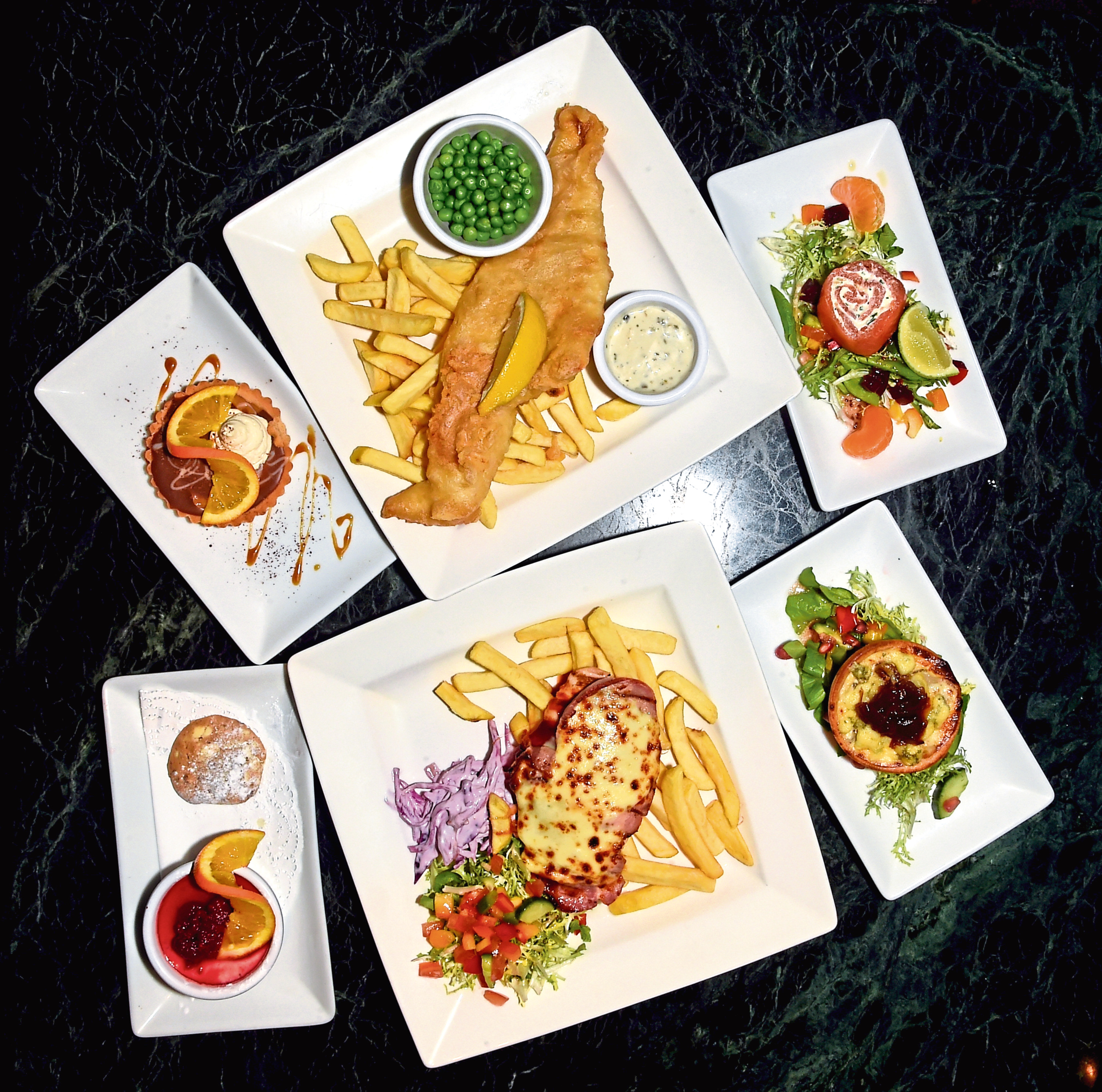 Having had a vegetarian starter, I was very much looking forward to tucking into my hearty plate of fish and chips. Golden brown and crisp on the outside, the soft fish on the inside was amazing.
A hefty helping of chips was plated up with it, as was a large serving of boiled peas. The chips were quite crisp and were slightly fluffy on the inside. I added a sprinkling of vinegar just to open up the flavour a little more.
Our server brought a big bowl of tartare sauce to our table, too, which was also extremely nice.
I piled a few spoonfuls of the stuff on my haddock, took some chips and peas on a fork and mixed it all together – it was brilliant.
My sister's chicken breast was glazed with maple bourbon and came with a smokey barbecue sauce, had a slice of bacon on top and melted mozzarella cheese. Digging in, she soon discovered the cheese had been layered between the chicken and the bacon too, which made it super cheesy.
Salad, chips and a creamy coleslaw sat alongside it. A sprinkling of sesame seeds had been scattered across the top of the dish and the sweet and tangy barbecue sauce was thick, covering the whole moist chicken breast. The vinaigrette on the salad was also rather enjoyable and she also noted how fluffy her chips were.
We'd flirted with the idea of dessert initially and decided to just go for it – even though neither of us managed to finish our mains – and all I could hear in my head was "what would our parents say".
Our server recommended I tried the Champagne and raspberry posset over the other chocolatey concoction I had been eyeing up. My sister on the other hand couldn't resist the chocolate millionaire's tart.
Again, it was in no time at all that our sweets arrived in front of us. The tart looked unbelievably delicious and my posset also looked rather tempting.
Lined with a white and milk chocolate topping, the thick caramel middle partnered with the buttery biscuit base was a match made in heaven. A large slice of orange perched perfectly on top and a dusting of cocoa powder coated the plate. Lightly squeezing the juices from it, Terry's Chocolate Orange soon came to mind.
My Champagne extravaganza had a slight alcoholic taste to it, which was quickly followed by the smooth fruity flavours.
The berry compote on top was tart which went well with the creamy, light posset hidden beneath. It was a great size for a dessert and, unsurprisingly, I couldn't finish it.
More than satisfied, we asked for the bill, paid our dues and headed back out into the cold – and the wonderfully decorated winter wonderland outside.
---
The Verdict
The Fourmile is an excellent place to head to for a bite to eat. Be it catching up with your siblings, a lunch with your grandparents or treating your wee one to an early tea, the menu caters to all.
It's a homely joint – and very cosy thanks to that fire – and was the perfect place to get us in the festive mood while satisfying our taste buds.
Having not visited in a while, I was delighted with the service and the food we were served.
It's clear the passion for good customer service is equally as important to the chefs as it is to the front of house in the way they delicately plated up the comfort food.
And if there's one thing you order, be sure to get that tart.
Price: £53.80
Address: Old Skene Road, Kingswells, Aberdeen, AB15 8QA