Food Review: Cosy with well-cooked food, Ardennan House Hotel is worth seeking out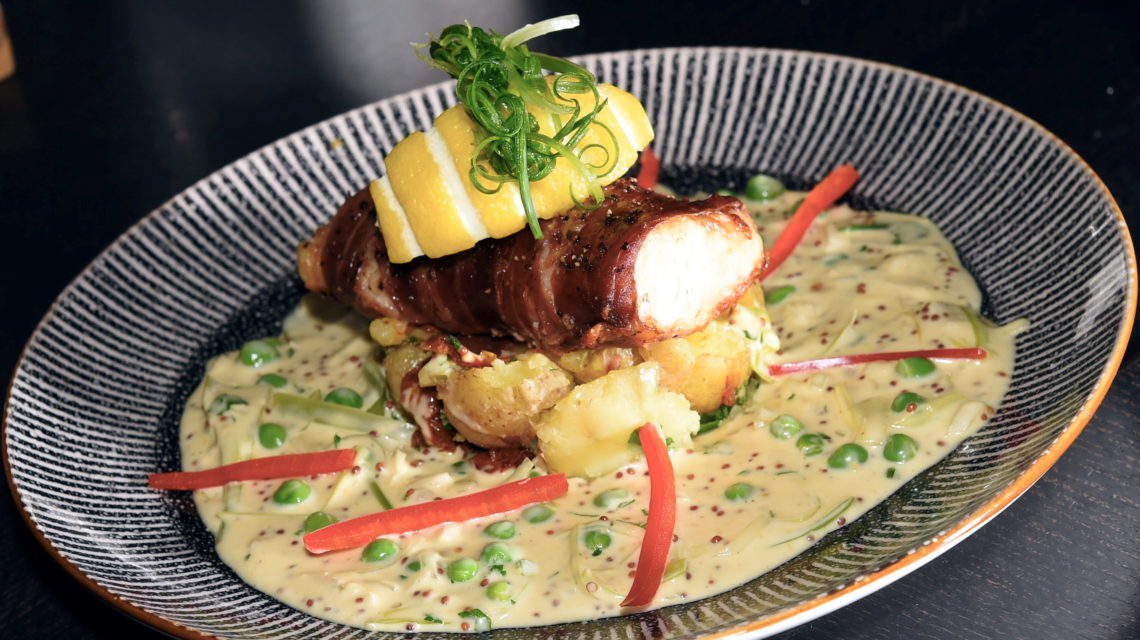 If there's one thing I learned from my visit to Ardennan House Hotel it's never trust Google Maps.
Heading out to the hotel with my sister one Saturday night a few weeks ago, I handed her my phone with the GPS on and followed her – and my phone's – instructions.
Realising we'd ended up at the back end of a bunch of abandoned buildings in the Port Elphinstone area, the penny dropped we were well and truly lost.
Parking at the side of the road, I phoned the restaurant for directions.
The friendly receptionist guided us across the dual carriageway to Kemnay Road and, lo and behold, the hotel was right there. Had we not just taken the first exit at the Port Elphinstone roundabout everything would have been fine and dandy.
Lesson learned, we made our way into the cosy reception area, where we were greeted by smiling staff and shown to our table.
It was reasonably busy and there were quite a few big tables in. The restaurant was warm and welcoming.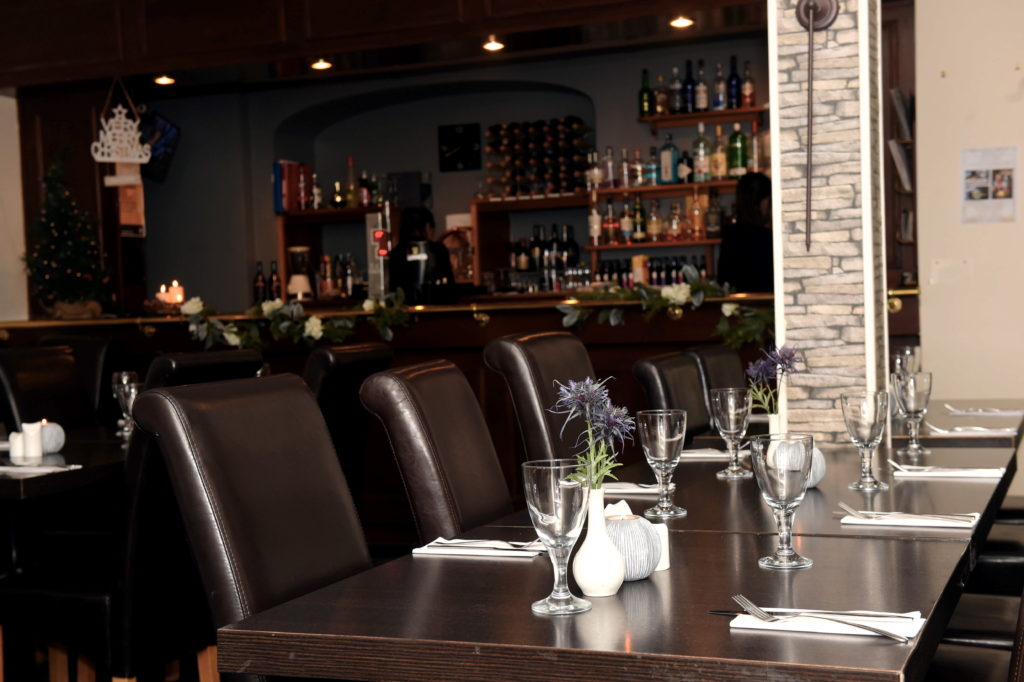 The stone-effect wallpaper brought some character to it, as did the hearty dishes that came out of the kitchen.
We'd picked the restaurant after realising it boasted an array of Scottish tapas. Soft drinks ordered, now came the hard choice of selecting what to have.
Struggling between picking three or four tapas dishes or committing to a starter and main, I eventually buckled and ordered from the main menu, as tempting as the Scottish tapas was.
It didn't take long for our food to appear despite the busy restaurant, and this suited us perfectly as we were rather peckish.
---
The Food
To start, we ordered the pan-seared scallops and the haggis bon bons.
The scallops were incredibly delicate and cooked to perfection. Sitting on a creamy cauliflower puree and topped with fresh watercress, the scallops, seared in parsley butter, came with rich crumbled black pudding that sat alongside them. The flavours complemented one another beautifully.
Although slightly dry, the black pudding was an excellent addition to the dish, bringing a punch of flavour.
As for my sister's haggis bon bons, they were incredibly soft and smooth with crisp, fried, golden breadcrumbs encasing the haggis. The dollop of whisky and wholegrain mustard mayonnaise they sat on wasn't creamy as expected, but more acidic and had a sharp taste to it, which was rather enjoyable. The three bon bons were an impressive size for a starter and the bed of salad brought some purple and green hues to the dish.
It was my main course I was most excited about receiving. Ordering hake, which isn't something I'd usually have, I sat in anticipation as a woman to the right of me raved about the plate in front of her, declaring it to be "one of the best hake dishes I've ever tried".
As soon as it arrived I dived in. It was massive, and it looked very impressive wrapped in the well-cooked prosciutto ham. The lemon and wholegrain mustard sauce went beautifully with the dish. The fish was so meaty for being seafood and there was a lot of it.
The salty prosciutto was a little over-cooked for my liking, but the fish wrapped inside was moist and tender.
Served on a bed of crushed potatoes, the garden peas and lemon wedge all served their purpose, bringing in citrus and earthy-sweet flavours.
Sun-dried tomatoes brought a tanginess to the dish and finished the flavour profiling off very well.
I could understand exactly why the other customer enjoyed her dinner so much.
A self-confessed burger fanatic, my sister's Ardennan deluxe burger fitted the bill. Arriving with big home-cut chips and onion rings on the side, the thick home-made steak-mince burger patty came topped with mature cheddar cheese and bacon in a brioche bun and was served with salad, coleslaw and tomato sauce.
There was a reason the word deluxe was used when naming this dish, namely the quality of the juicy burger, the melted cheese and beautifully soft yet crisp chunky chips.
Full of sweet flavours, the two crunchy onion rings finished the dish well.
In no rush, we ordered dessert after spying at least three we would happily try. It was between the Bailey's creme brulee, hot chocolate brownie or sticky toffee pudding. The brownie got it.
Served smothered in an indulgent chocolate fudge sauce, it was sprinkled with icing sugar all over. Not sickly sweet, the hot fudge sauce was to die for. Accompanied by a scoop of vanilla ice cream in a small bowl on the side, it was just the right amount for two people sharing. Garnished with a mint spring and fresh berries, we polished it off and, to be honest, would have happily licked the plate clean had we been served the dish under different circumstances.
---
The Verdict
Albeit a little challenging to find (thanks, Google), the Ardennan House Hotel is a quaint and cosy venue that offers well-cooked, homely food.
With big portions and friendly staff, it's not only good for the purse strings, but makes for a pleasant place to visit, be that for a drink or for food.
Having never visited before I was pleasantly surprised at just how good the food was and the presentation of the varied but solid menu.
If you're out Inverurie way or just fancy a drive one weekend, I can highly recommend putting a visit to Ardennan House Hotel on your list of things to do.
Price: £52.05
What we had:
Haggis Bon Bons
Pan seared scallops
Hake wrapped in prosciutto
Ardennan deluxe burger
Hot chocolate brownie
Address: Adrennan House Hotel, Kemnay Road, Port Elphinstone