Food Review: Aberdeenshire Indian restaurant Moonlight Tandoori is big on flavours and service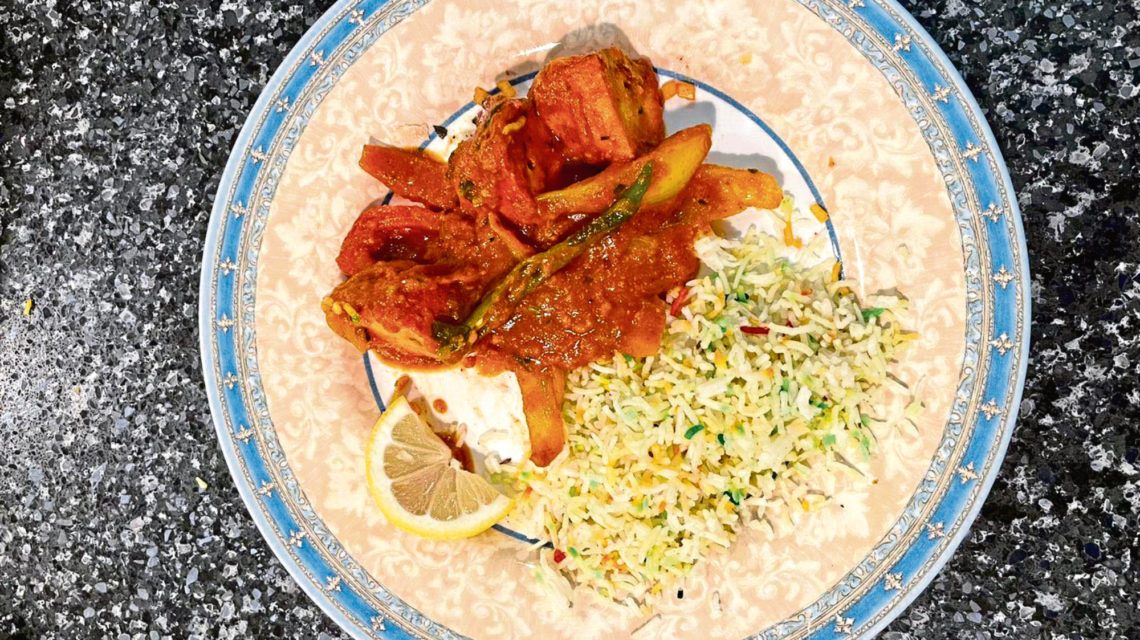 One of the most common debates in the food world has to be what the best form of takeaway is.
There's Mexican, Korean, Thai, French, Chinese, Turkish, the list goes on. And while opinions vary, a firm favourite among my family has always been Indian cuisine.
I'll admit, it wasn't at the top end of my list until recently, when I finally decided to expand my palate and steer away from dishes that I always opted for.
I may be biased, but Indian restaurants based in my local area have always proved a winner for me ever since. The dishes have flair and character, so when my family are eager for a takeaway, we Google the number for Moonlight Tandoori – although I'm sure they have it memorised by this point, as much as they would hate to admit it.
Based on Balmellie Street in Turriff, Moonlight Tandoori has continued its takeaway service throughout the pandemic. With their menus available to browse online, the only difficult part about the ordering process is deciding what you fancy above all.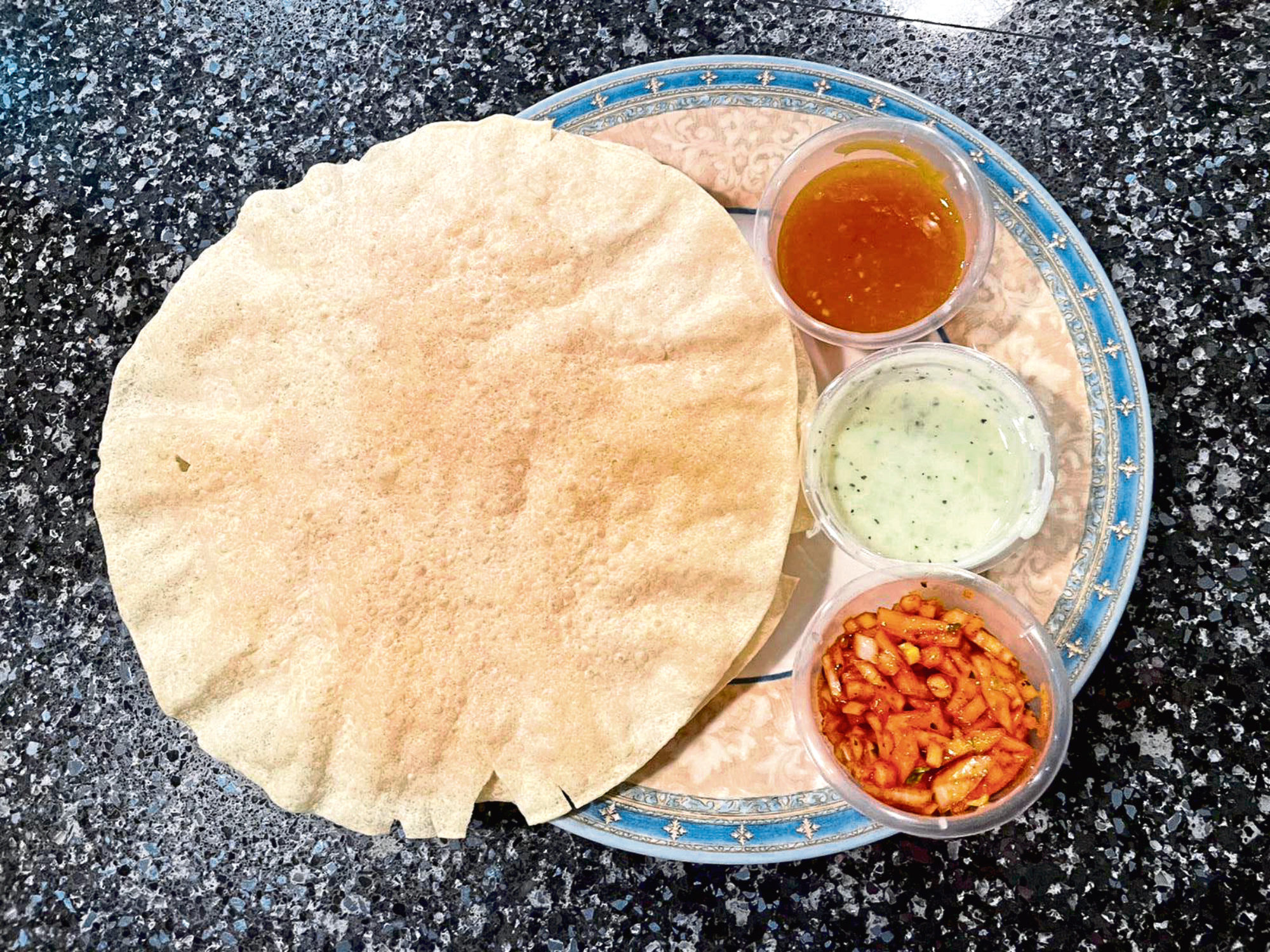 ---
The Food
On this occasion, I for one was famished and knew that a number of sides, starters and mains were required.
Unloading our bag of goodies after collecting it at our dedicated time slot, we popped the mains into the oven to keep it warm and tucked into our starters – a portion of chicken pakora and a mixed starter comprising an onion bhaji, vegetable pakoras, a samosa and chicken pakoras.
While the batter encompassing the chicken pakora was vibrant to the eye and boasted a slight crunch, the chicken itself was tender and juicy. Unfortunately, the same couldn't be said for the onion bhaji and vegetable pakoras, which were rather dry. But we shifted the blame to the fact that the drive home for us can be rather lengthy and the food may have been sitting around for a long period.
With only one samosa in the mix, it was a race to see who could get their hands on it first. The fried pastry was deliciously crisp, while the soft contents had a subtle and soothing taste, with the merest touch of chilli.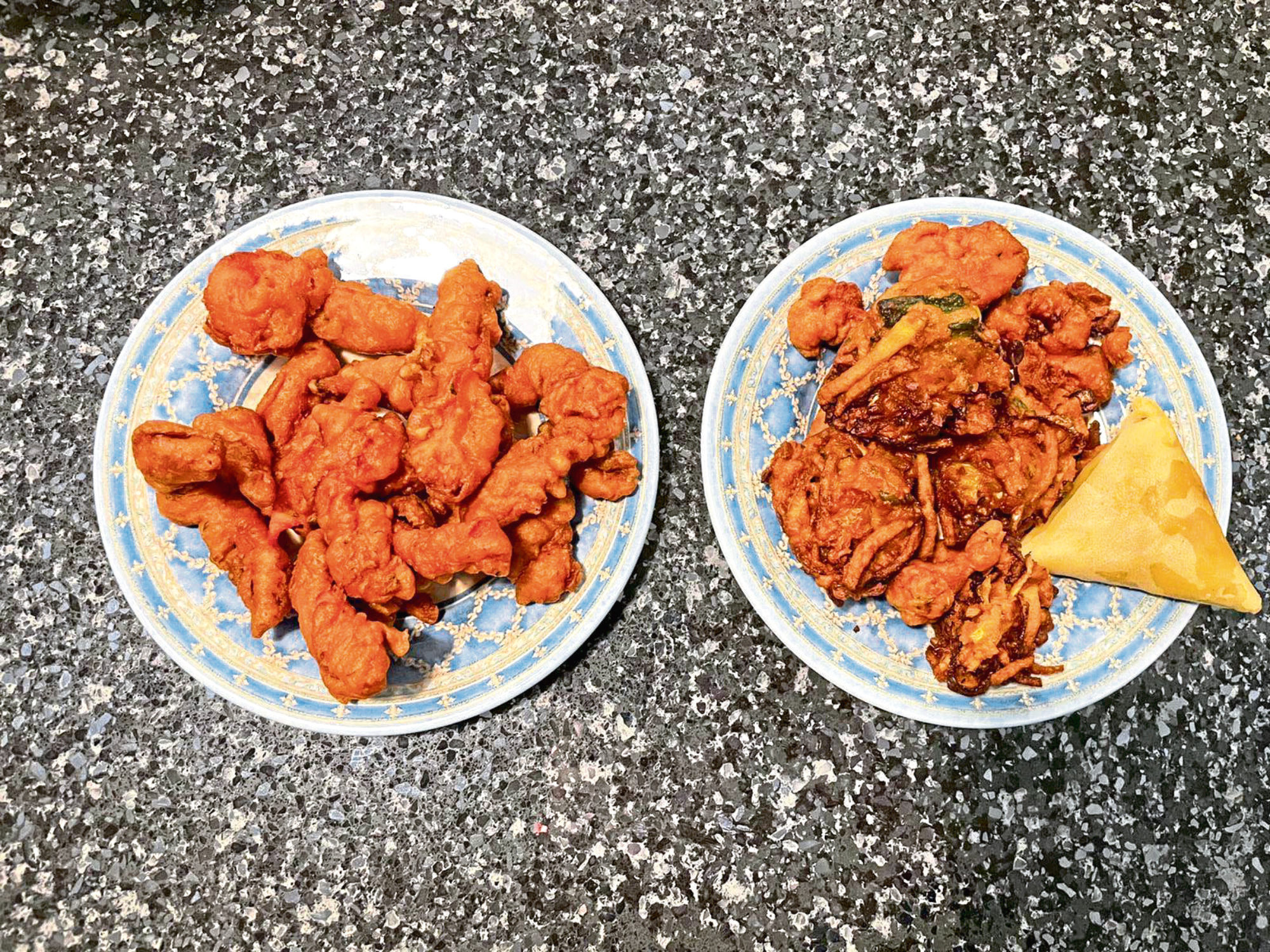 There were also six large poppadoms perched at the edge of our table that were being neglected, so I reached out to sample the first for myself – along with the accompanying condiments, including a spiced onion dip, mango chutney and mint yoghurt. As expected, each was full of flavour. Before we knew it, the crisp discs and condiments had been polished off.
Moving onto the mains, I couldn't help but dive straight for the chicken jalfrezi.
We did attempt to opt for a lamb dish this time to switch things up, but our will-power failed us – after all, the restaurant's chicken always wows us. Teamed with an array of soft vegetables including peppers, onions, green chillies and tomatoes, the chicken was swimming in a silky smooth, spicy sauce that really packed a punch. Each chunk was well cooked and tender. However, sensing that it's not all about the meat, the veggies too were delicious and far from watery and mushy.
The chicken shashlik is also worth a try from the lengthy menu.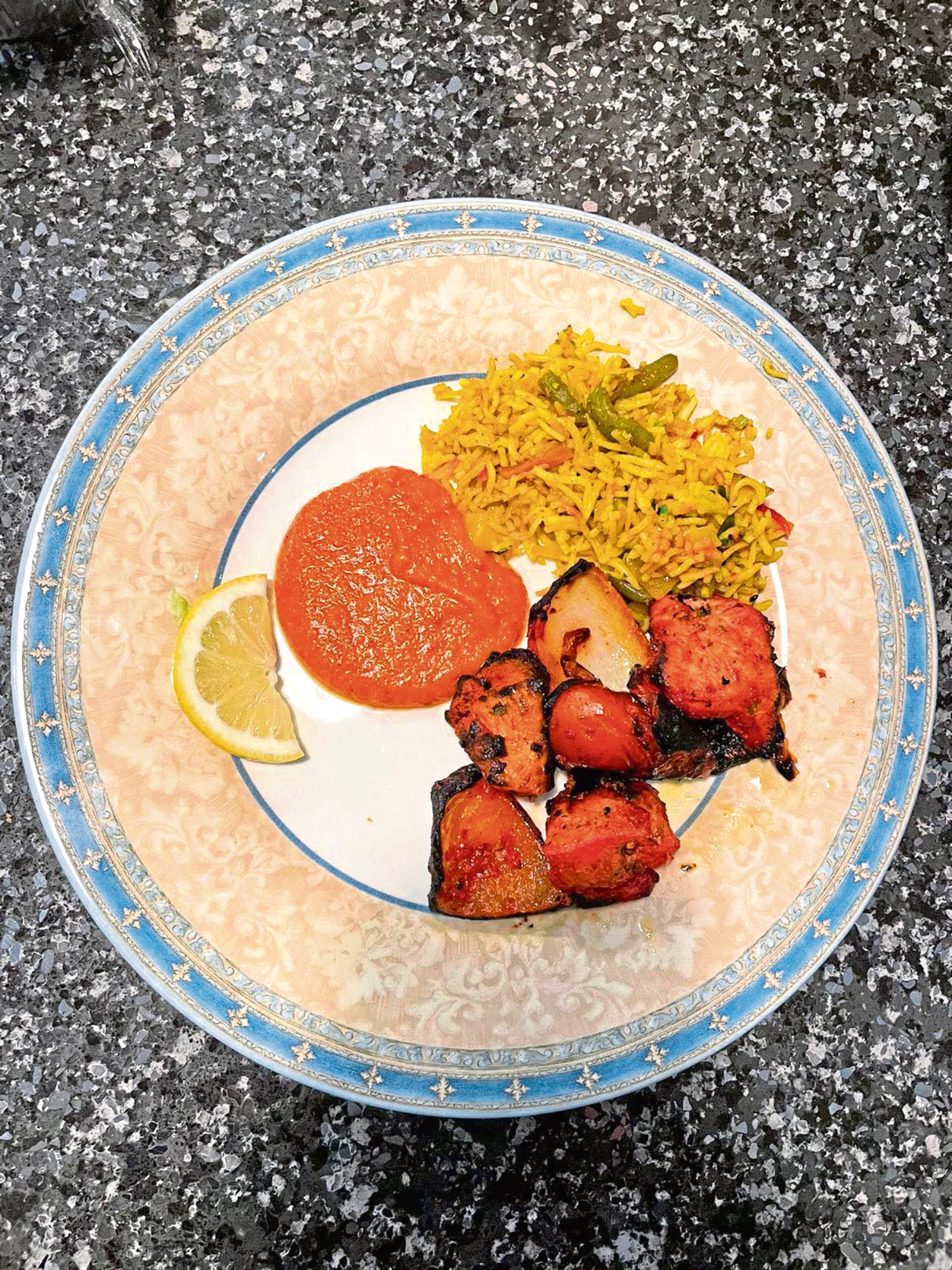 Although on this occasion it was more on the dry side than normal, the balance of sweet, sour, salt and chilli flavours were superb. And the tomatoes enhanced the depth of this further. Both mains were plated up with our choice of sides – a peshwari naan, garlic naan, pilau rice and vegetable pilau rice.
The rice was an exceptional accompaniment to our chicken – and was one of the more aromatic elements of our meal. The first mouthful of the vegetable pilau, combined with the chicken jalfrezi sauce, confirmed that I was in for a treat. It was light and fluffy, as was the regular pilau. And a squeeze of lemon brought everything together.
Luckily, our pillowy naan breads were at hand to soak up every last bit. They didn't reach the high bar they normally hit due to being burned in some areas, but we pulled them apart and devoured them nevertheless.
As we shared this between four, it's safe to say that each takeaway tub had been cleared.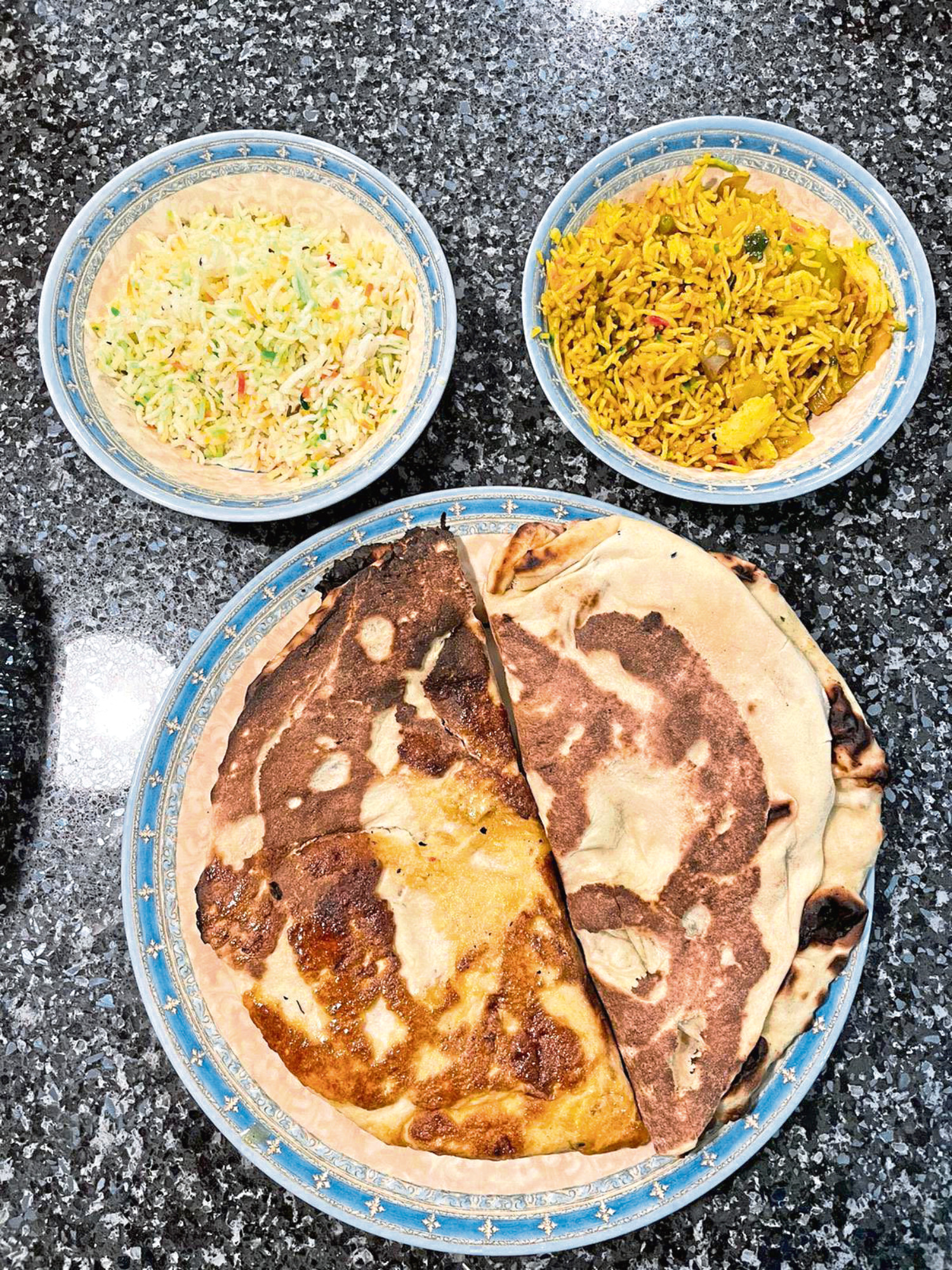 ---
The Verdict
While the flavours are consistently big at Moonlight Tandoori, the service – whether dining in or ordering the grub for takeaway or delivery – is also something to shout about. My family have always been fans of how this brisk yet effective takeaway operates.
New restaurants are always sprouting on the north-east food and drink scene, but Moonlight Tandoori will be a classic local restaurant that I will continue to encourage people to visit.
---
Moonlight Tandoori is currently operating a takeaway service only. Call 01888 562636 to place an order for collection.
Price: £48.25
Address: Balmellie Street, Turriff