Food review: Aberdeen's Nazma Tandoori is where old school ambience meets authentic fine fare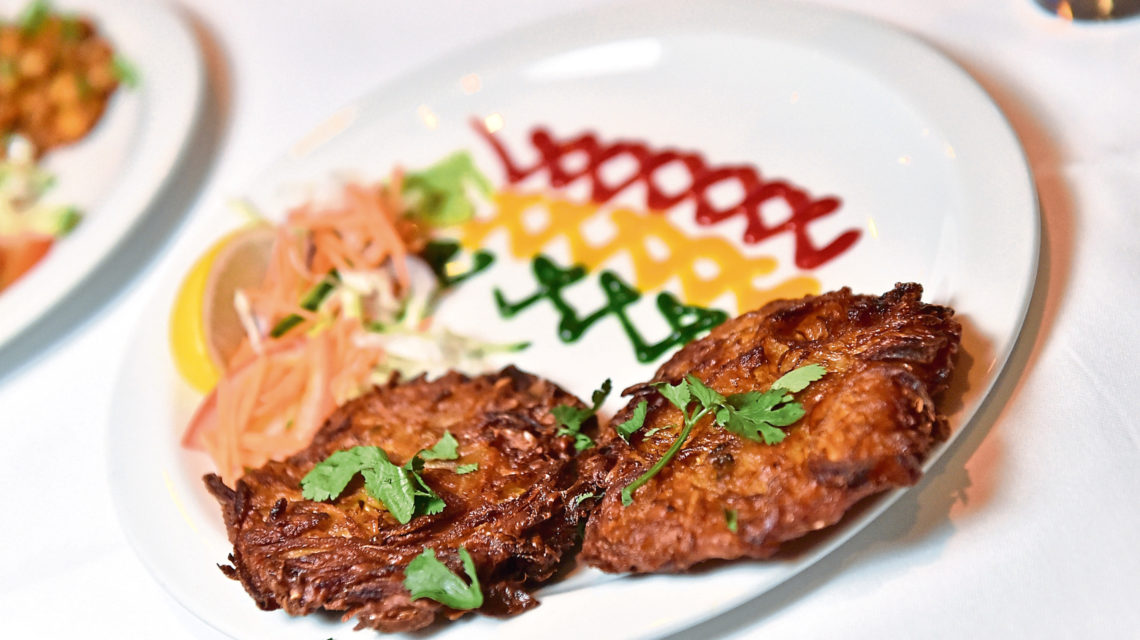 In a world of fusion cuisine, new twists on old classics and giving everything that "contemporary" feel, sometimes you just want to settle in with a bit of old school curry dining.
Which is where Nazma Tandoori comes in.
It seems as if this popular eatery has been part of Aberdeen's restaurant landscape forever.
Nestling on Bridge Street at that just slightly awkward-to-get-to bit where Guild Street and College Street all start merging, the entrance is easy to miss.
But it opens up on to a flight of stairs, tricked out in a tartan-style carpet woven through with Nazma's log of woven elephants.
A quick trot up a couple of flights and double doors open on to a bright and lush lounge, all white banquettes and spotlights.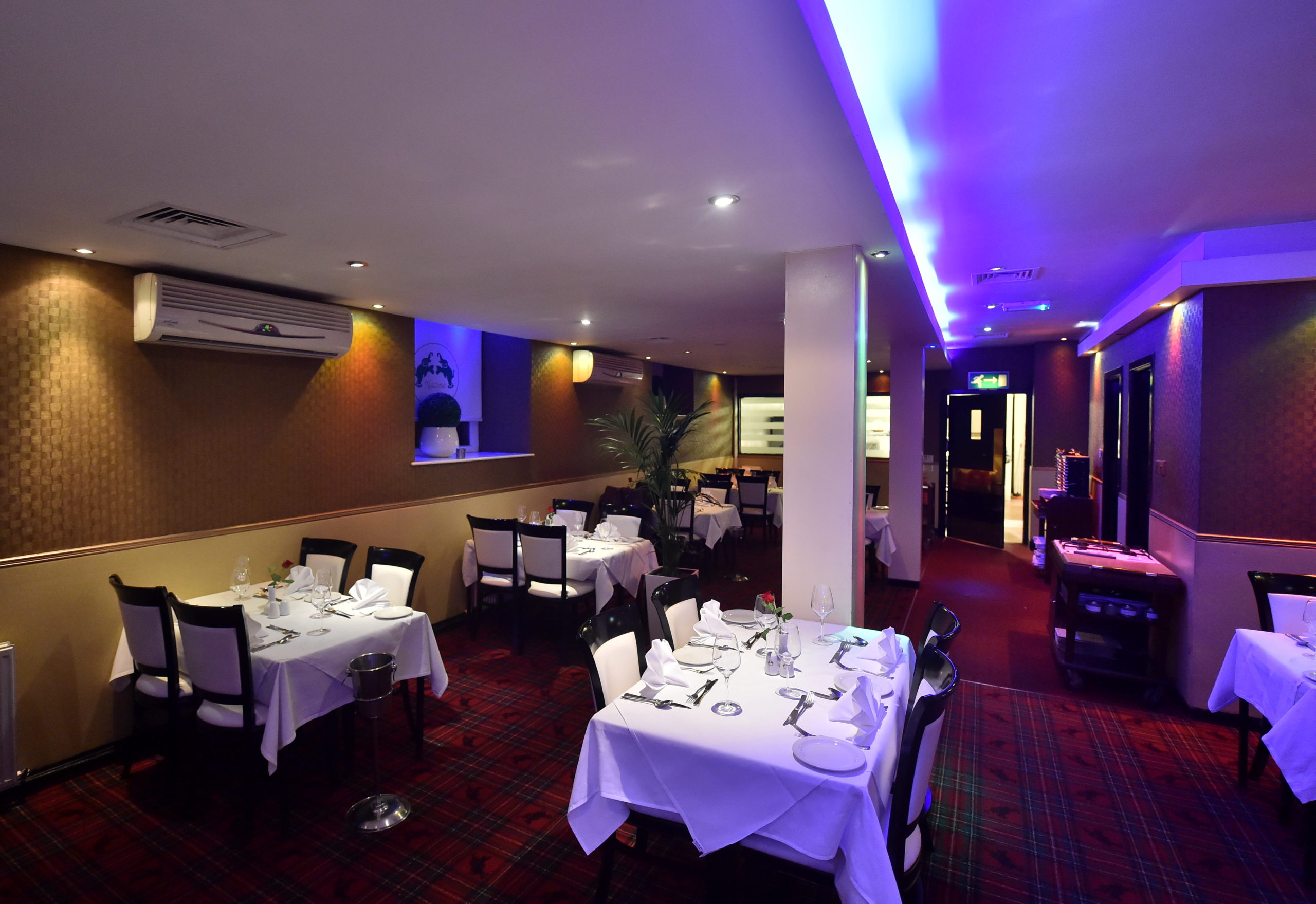 If that is a touch dazzling when you come of out of a dark winter night, it is more than matched by the beaming smiles of the staff who looked genuinely pleased to see me and my missus.
We were ushered into the main dining room, all reddish walls, white pillars and downlights that rotated through the spectrum. We were popped down at a table with a spotless white linen table cloth, gleaming cutlery and a single red rose to finish it off. See that thing about old school? Classy.
So far so good, but the menu posed a bit of a problem. There was just so much food on offer, it was like a War and Peace of curry.
Some of the prices were a touch eyebrow-raising, but there was plenty to find in the range of going rate for good curries in the north-east.
Sipping our crisp, cold Cobra lager, the two of us hemmed and hayed and tried to decide on eating tactics.
Normally we either skip a starter or share a mixed kebab to avoid the dreaded fate of not being able to finish our main courses. But there were so many good things on here – and, let's face it, we were hungry bunnies – we decided to go Full Monty on this particular feast
---
The Food
As our super-friendly waiter headed back towards the kitchen – it's open and the clatter of pots and pans merrily echoed through the place – we expected it might be a wee while until he was back.
After all, there were plenty of folk ahead of us, with trolleys of food heading in their direction.
But it seemed like barely minutes before our friend was back, trundling our way with the starters.
Even as the food was put down in front of us, we knew we had made the right choice with going the whole hog.
I had chosen the piazo, which was a posh name for onion bhaji, while my other half thought the channa puree, with its promise of chick peas in a sweet and sour sauce sounded worth a rattle.
My bhajis were a visual treat. Two huge patties with a tangy sauce arranged in a neat wee crisscross pattern beside them.
There was a slight delay in getting sight of the channa puree. The nice waiter popped a sauceboat in front of my other half and joked that was it. He then produced the rest of it from the bottom tier of a trolley – a mound of chick peas and a paratha.
It was worth the light-hearted wait.
Now it was down to the serious business of eating.
The piazo – okay, the bhajis – were crisp but grease-free, containing a lush melange of soft vegetables, that had delightful notes of cumin running through it. We had been given a selection of "pickles" to go with the starters.
When you slathered the bhaji with the finely chopped spiced onions, a bit of yoghurt and cucumber riata, a splodge of tomato chutney, flavour magic happened. It was actually my dining partner who made this wonderful discovery, as we were doing sharesies.
Which pleased me no end, because the channa puree was sumptuous. The chickpeas were based in a tangy sauce and that wee sauce boat held even more. Plopped on to the paratha, then rolled up tortilla-style, this was scrumptious stuff indeed.
It didn't take us long to clear the lot and less time for our mate in the Nazma embroidered waistcoat – old school again – to whisk it away.
He, sensibly, asked if we wanted a wee break and we nodded agreement. "Fine, 15 minutes," he said.
Exactly a quarter of an hour later the plates arrived followed by the trundling trolley of treats.
Time for the main attraction.
From the vast array of dishes on offer, I had decided lamb rhyani would be a perfect match for my taste in curry, given its promise of a spicy hot dish for the connoisseur. That's me.
It was a lovely deep red colour and it certainly gave off the rich aromas of fresh ginger I had hoped for.
For me, the best bit of getting stuck into a curry is in that first moment when you dunk your garlic naan into the sauce to see what's going on.
Lots, it turned out. That ginger was there and so was the tang of tomato, with a big whack of garlic sitting alongside the sweetness of so-finely chopped onion.
The spice mix was offering up cumin and coriander, pepper and, it has to be said, a fair hit of salt.
The chilli was a slow-build affair. It was there, but took its time to make its presence known. Not quite the fierce attack I thought might have been coming my way, but nice nonetheless.
The lamb itself was a bit of a mixed bag. Some pieces were beautifully tender, just mashing under the fork. Others took a bit of knife work to get them under control, and a wee bit of chewing thereafter.
The whole curry went superbly well with the lemon and cashew rice we had ordered, albeit one that was a bit absent on the citrus front.
Now, if I had been looking for an eye-widening pop of chilli, I didn't have to venture further than a forkful of the chicken sardari my wife had ordered.
That was a full-on "here's me" on the Scoville scale, prompting an involuntary "whoa" on my part. But behind the heat came lovely notes of spices, similar to the rhyani, but mellowed out with yoghurt and mint.
This was a dish that kept giving, each mouthful opening a new flavour. I thought it might have been a bit much on the chilli front for my other half, but she managed it fine. With my help, of course.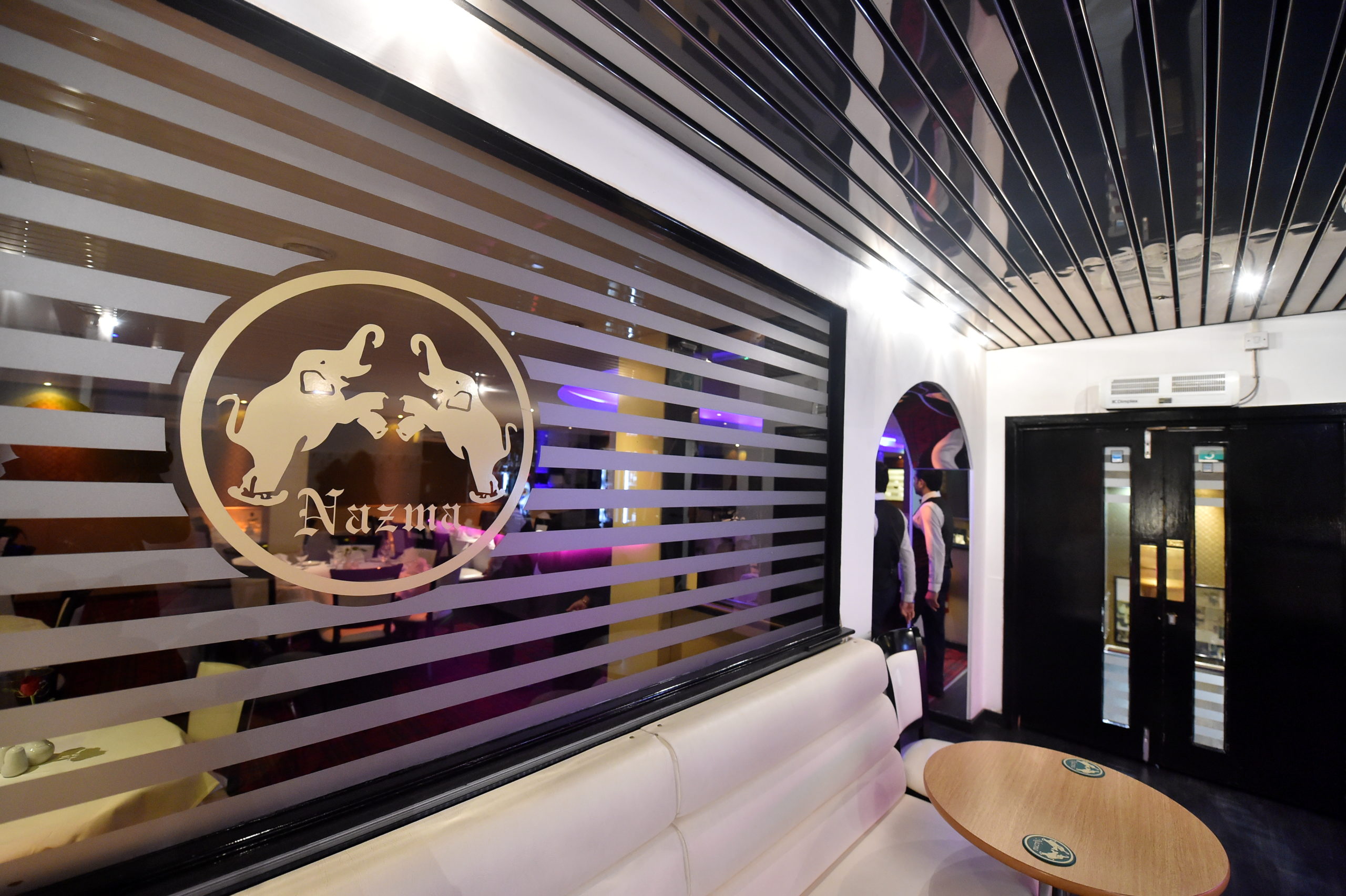 Any concerns I had that not easing up on the starters would lead to leftovers were unfounded.
We polished off the lot – although we did decline the dessert menu.
As we headed off, we were given warm smiles as we were helped into our coats – old school, see.
---
The Verdict
Nazma is an institution on the curry front in Aberdeen and there's a reason it's been around for a while. It's good.
The food is to the highest, freshest quality, authentic and delightful.
The staff are clearly schooled in the art of customer service with a blend of courtesy, efficiency, friendliness and even fun.
Well worth making your way down Bridge Street to enjoy.
Price: £56.90
Address: 63 Bridge Street, Aberdeen AB11 6JN