Food review: Aberdeen's Amarone brings slice of stylish Milan to city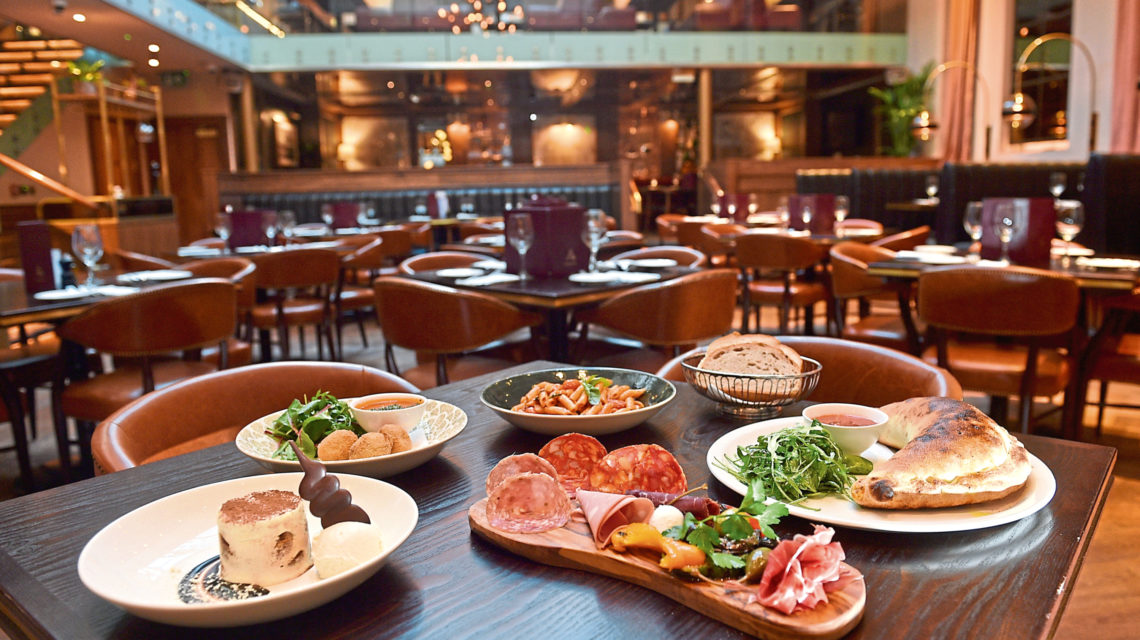 There's a real admiration for those businesses that are unfortunately struck by tragedy, rise up out of the ashes and come back with a bang.
And if you hadn't already noticed, that's exactly what Italian eatery Amarone has done – and with such ease, too.
Marking its return to the city with a grand reopening in November last year after being shut for a year due to a fire tearing through the venue, the cosmopolitan southern European style restaurant has changed dramatically. However, its food menus very much still pay homage to the original dishes.
Now, when you step through the doors of the restaurant you'll be met with a marble and emerald feast for the eyes.
The first obvious thing to note is the new cocktail bar which is nestled centre front of the interior. Finished elegantly with brassy golds, wood and marble, the island bar is surrounded by comfortable stools which proved rather popular with guests on my visit.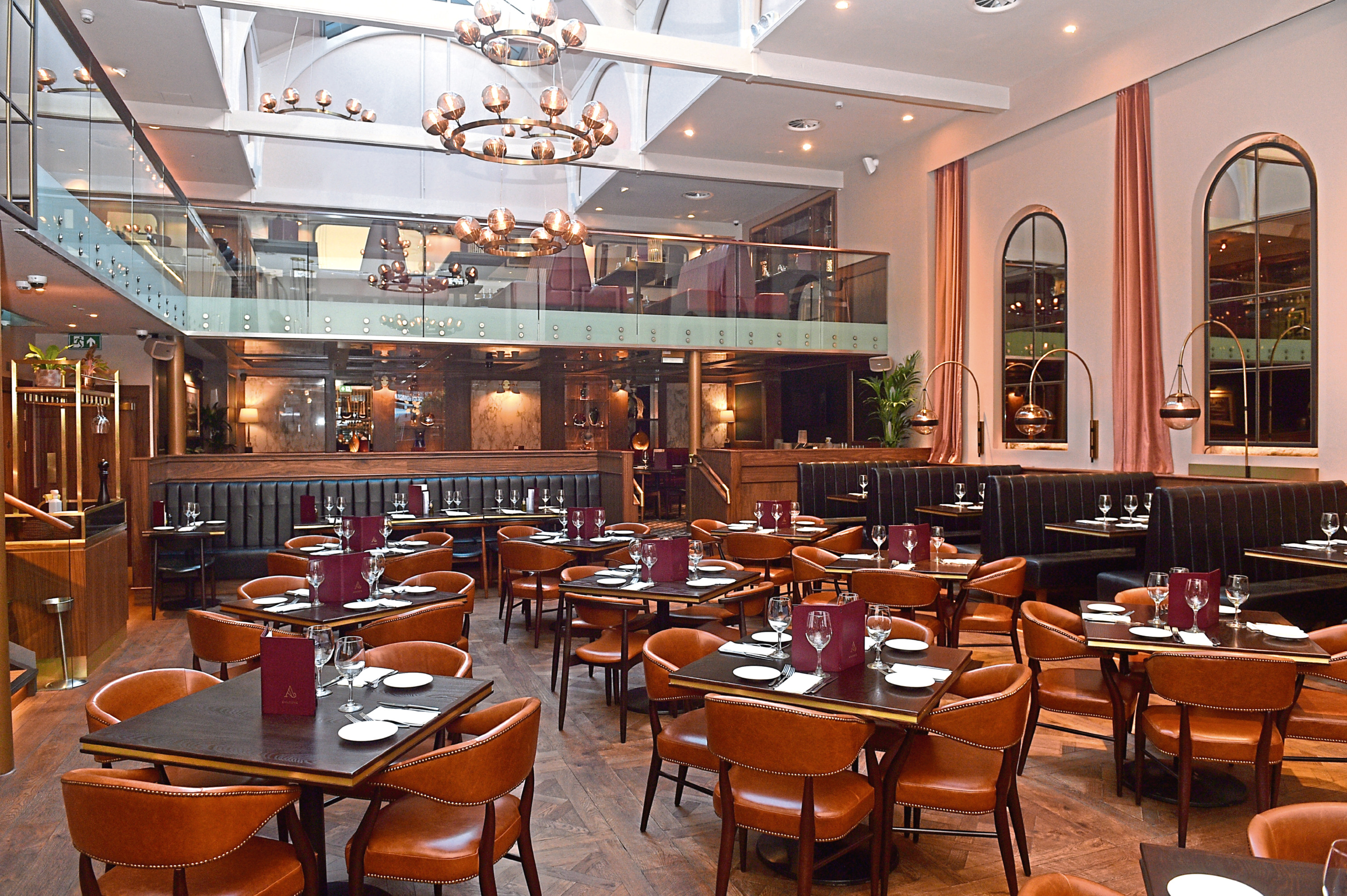 Hitting the town to celebrate my sister's 18th birthday, I booked a table for 8pm – the only time they had left available – on a Friday night.
Stepping into the cosy entrance on Union Street the atmosphere was electrifying.
People were seated in the restaurant and bar areas and the roars of laughter, clapping and chatter echoed throughout.
Greeted by the friendly staff, we were quickly ushered to our table – one of the plush booths in the main area on the ground floor.
The mezzanine upstairs looked just as busy, and there wasn't an empty table in sight.
Our server offered to take our jackets and we immediately cracked open the drinks menu.
Out for a special occasion, cocktails were a must.
While my sister opted for the Cosmopolitan, I decided to go a little off menu and requested a Pornstar Martini, which was no problem for the bar staff.
As we waited for our drinks, we discussed our food options. Seeking our inspiration from other diners, my sister spotted a delicious-looking calzone. With the pizza oven stationed diagonally across the room from our table, we had a great view of the chefs working away – and the pizzas.
Preferring a vegetarian option, I thought best to keep it simple and order a tomato-based pasta, one of my favourites.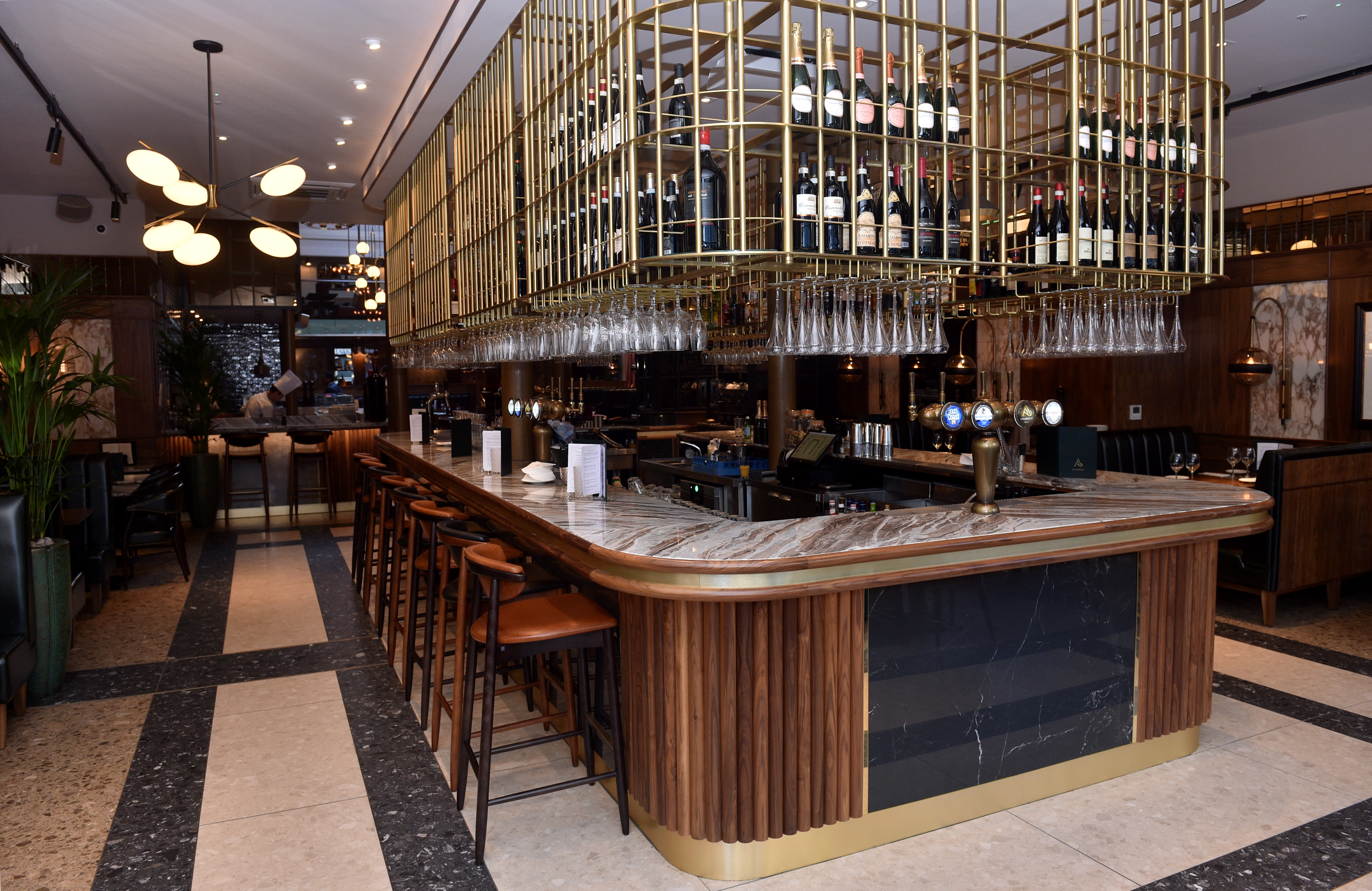 Starters were easy to nail down – although I could easily have gone for any of them – with the antipasto misto catching my sister's eye and the mozzarella fritta (deep-fried breaded mozzarella) appealing more to me.
Surprisingly, our drinks didn't take nearly as long as I had envisioned, what with the 200-odd diners enjoying their dinner and all.
We ordered and within 15 minutes were graced with the presence of food.
---
The Food
---
Both ravenous, we decided to get a portion of bruschetta on the side, too, mainly because I'd loved it so much the last time I tried it.
And it was just as good as I remembered.
The slab of toasted bread was topped with sweet chopped cherry tomatoes, garlic, pungent red onion all tossed in olive oil and finished with a drizzling of balsamic dressing and a side salad. Simplistic perfection.
My sister's antipasto board came with Italian cured meats, buffalo mozzarella, marinated and grilled Mediterranean vegetables, olives, caper berries and fresh Italian ciabatta.
Topping different elements onto the bread, each bite was an explosion of different flavours. From the fragrant meats like Italian salami and soppressata, to the subtle roasted red and yellow peppers, it all went down a storm.
It was my deep-fried mozzarella which stole the show, though. Gooey and filled with the now stringy, melted cheese, the hard exterior of fried breadcrumbs was the perfect housing for the molten insides.
Served with a light and fruity tomato sauce, I made sure to completely devour all three.
During our feasting we sipped on both cocktails which were fruity and very enjoyable.
With our dishes cleared, we couldn't help but appreciate the stunning interior of the chic venue.
It was very grand and reminded me of some of the eateries I'd visited while in New York a few years ago.
Having never been to Italy, or its fashion capital Milan in this instance (which Amarone takes inspiration from), I quickly got a feel for what the venues in the city's centre must look like. Beautiful, that's what.
Our mains soon arrived and they were just as delicious. The classic calzone across from me looked incredible but I was happy with my hearty plate of penne pasta with succulent cherry tomatoes, basil leaves and a tasty homemade tomato and basil sauce.
The penne con pomodorini was an easy going dish and it wasn't fussy with its traditional flavours. The pasta was cooked well and the red sauce was contrasted with the abundance of green leaves throughout. Topping it with parmesan cheese, as grated by our lovely server, I tucked in and ate the whole lot. Meanwhile, the melted mozzarella cheese within the folded pizza strung all over my sister's plate as she tried to cut into it and tear it apart.
The tomato sauce was tangy and there was lots of it, just what you need when devouring a doughy dish. The Italian cotto ham inside brought a slight saltiness and the sauteed woodland mushrooms were super soft.
The crisp edges boasted a little smokiness from the open woodfire oven, which my sister really enjoyed – however, as much as she wanted to, she just couldn't finish it.
As a token gesture to announce her birthday to the restaurant, a small collective of staff made their way to our table, with a tiramisu in hand, all while singing happy birthday.
Mortified as she was, she didn't hesitate to tuck into the creamy coffee and complimentary dessert.
More than satisfied, I asked for the bill and we were off to the next cocktail bar to continue the celebrations.
---
The Verdict
---
If you haven't had the pleasure of experiencing Amarone since its reopening yet, I can't urge you enough to book a visit.
From the elegant interiors to the stunning spread of food it offers up – not to mention the lip-smackingly good cocktails and the polite and friendly service – it's no wonder Amarone is booked up weekend after weekend now.
Having been a popular haunt for pasta and pizza lovers, this restaurant offers a whole selection of meat, seafood and veggie dishes all boasting that much-loved Italian flair.
Whether it's a night on the town, a casual lunch with friends, or a family dinner to celebrate a special occasion, Amarone means so much to so many.
And I can't wait to return.
Price: £61.95
Address: 257-259 Union Street, Aberdeen, AB11 6BR