Food at home: Indulge in sweet treats from Alford-based Chloe's Kitchen Creations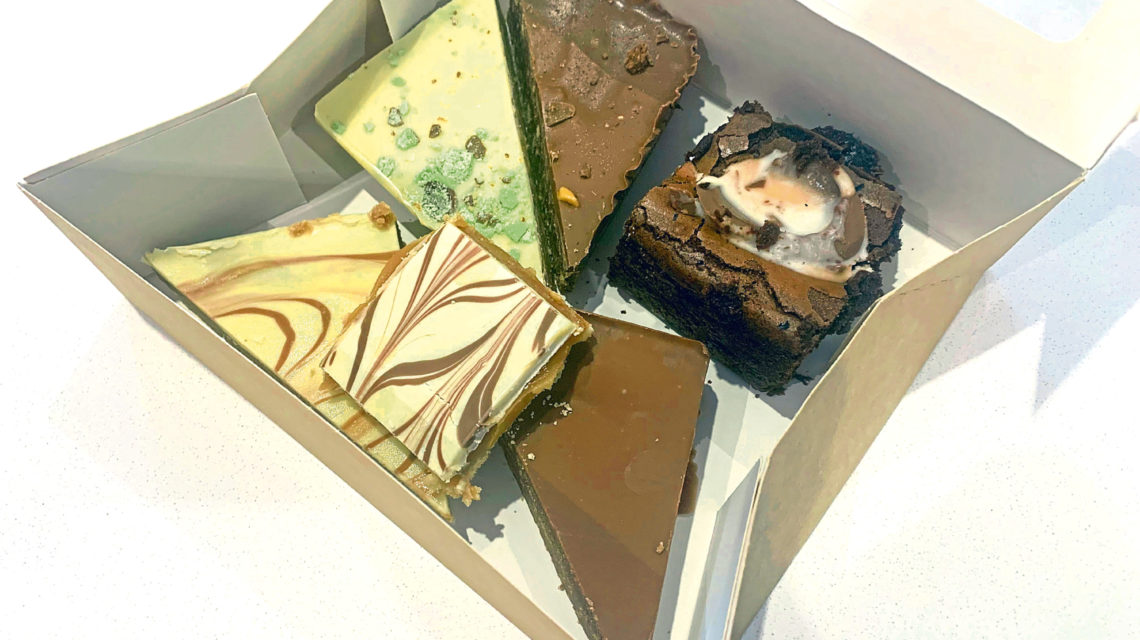 Since opening in May last year, Chloe's Kitchen Creations has proven to be a popular destination for takeaway food in Alford.
From burgers and wraps to bespoke cakes and milkshakes, there's plenty on offer from the wee hut just off the village's Main Street.
Like many other food businesses over the last few weeks, Chloe's has had to adjust to continue to offer its services. In recent weeks the team have been out delivering bake boxes that offer customers six pieces of tray bakes, starting with the Easter Bake Box, which included a cheesecake filled easter egg.
Having sampled the delights of that particular box, my wife and I jumped at the chance to place an order for her next bake box.
Dubbed the Bestsellers Bakes Box, it includes Chloe's most recognised tray bakes. It included a Creme Egg brownie, Crunchie slice, mint bubble slice, Biscoff slice, Cadbury Caramel slice and a millionaire's shortbread.
They came packaged in a box with a note from the team behind Chloe's thanking customers for their continued support and encouraging them to stay positive, which was a nice touch.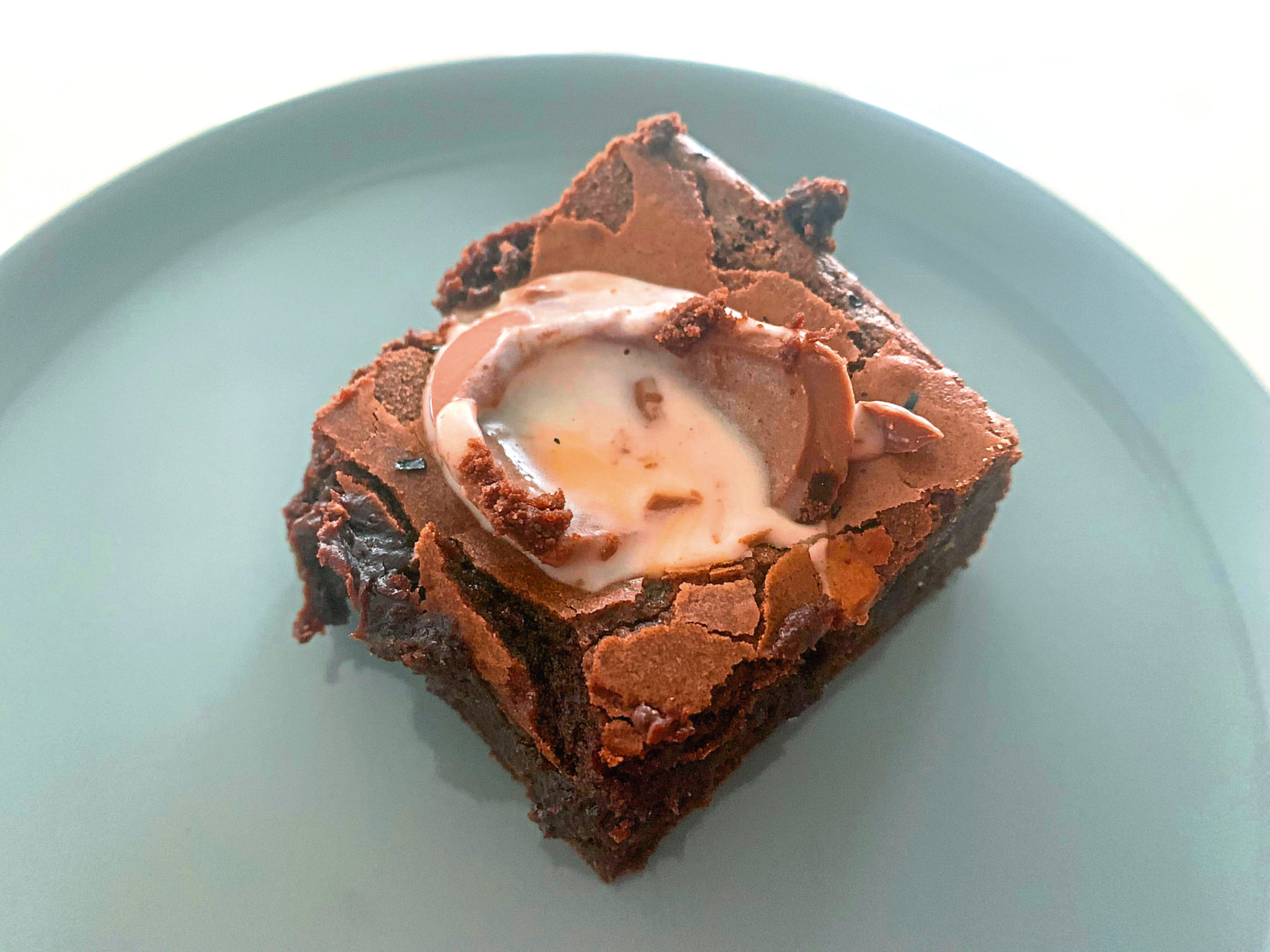 ---
The Food
---
The first we tried was one of Chloe's classics; a chocolate brownie with the addition of half a Creme Egg on top. Like any good brownie it had been baked so the outside was slightly flakey, while the inside was soft and a little bit stodgy. It stuck a little to your teeth (which is the sign of an excellent brownie if you ask me), and was very rich in flavour. The Creme Egg adds more sugary goodness to it, so an ideal treat for those with a very sweet tooth.
Next up was the Crunchie slice. It had a very smooth chocolate base with Crunchie pieces that added a little crunch to it. With a layer of smooth chocolate on top, the mint bubble slice is perfect for those who like pepperminr Aero. It has a tiffin-like base full of crushed up biscuits and chocolate, which also has a minty taste to it. Topped off with a generous layer of white chocolate, it had crushed up Aero mint bubble garnished on top. It had a peppermint taste, but not overpowering. The white chocolate went well with it, making for a pleasant fly cup treat.
Another one of Chloe's bakes we had tried before now was her Biscoff slice. As you'd expect it was filled with broken up pieces of Biscoff biscuit, which adds a real crunch to the base. The white chocolate on top had a marble effect, with what looked and tasted like Biscoff spread through it. If you love Biscoff, this tray bake is definitely for you.
On to a tray bake we hadn't tried before – Cadbury's Caramel slice. Looking at the slice, it appears to have Cadbury's Caramel buttons through it. When you first bite into this, it has a very subtle caramel taste to it. But the more you have, the more you're left with a pleasant aftertaste.
Our last tray bake in the pack was the millionaire's shortbread. It was smaller than the other bakes in the box, but was no less tasty. It consisted of a crumbly biscuit base and a milk and white chocolate topping, which sandwiched a generous amount of smooth caramel. The base breaks apart quite easily and has a buttery taste. The milk and white chocolate on top is beautifully decorated, while the caramel is very smooth and rich in flavour. Great to have with a cup of tea.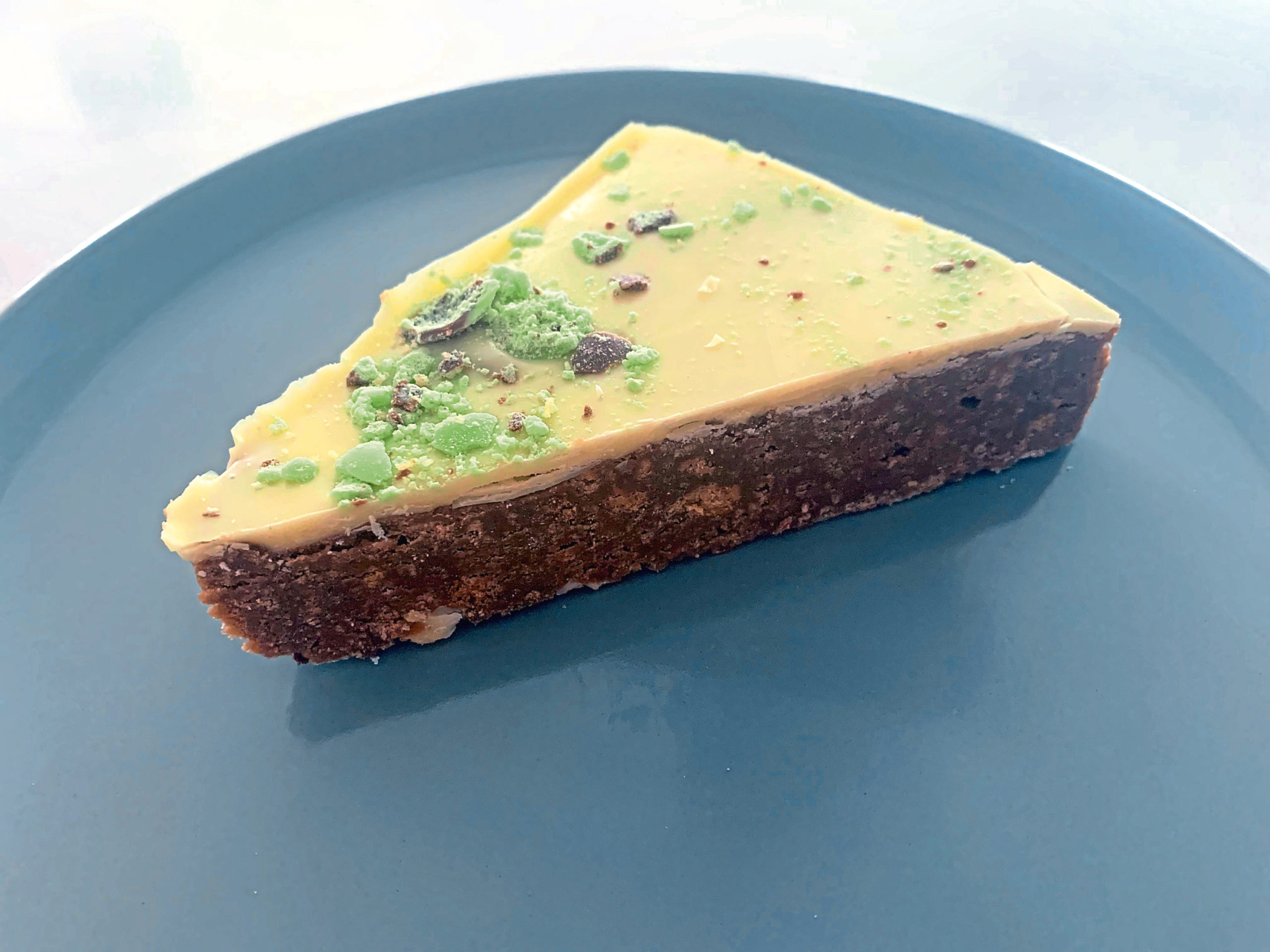 ---
The Verdict
---
As the name of the box tells you, this was a bake box full of Chloe's bestsellers. In particular the mint bubble slice and Creme Egg brownie are delicious.
But these were just a sample of the variety of tray bakes that Chloe's Kitchen Creations can offer its customers.
If you find yourself passing through Alford in future be sure to stop by and collect a tray bake or two, or any of their other food and drink offerings.
Price: £12 per box
Delivery information: Chloe's Kitchen Creations is currently offering Friday & Saturday takeaway evenings, which includes delivery in Alford. Collection is available too, with time slots to help with social distancing.
To place an order visit Chloe's Kitchen Creations on Facebook here.