Food at Home: Barra Berries offers tasty, delightful and berry-tastic treats to takeaway in the north-east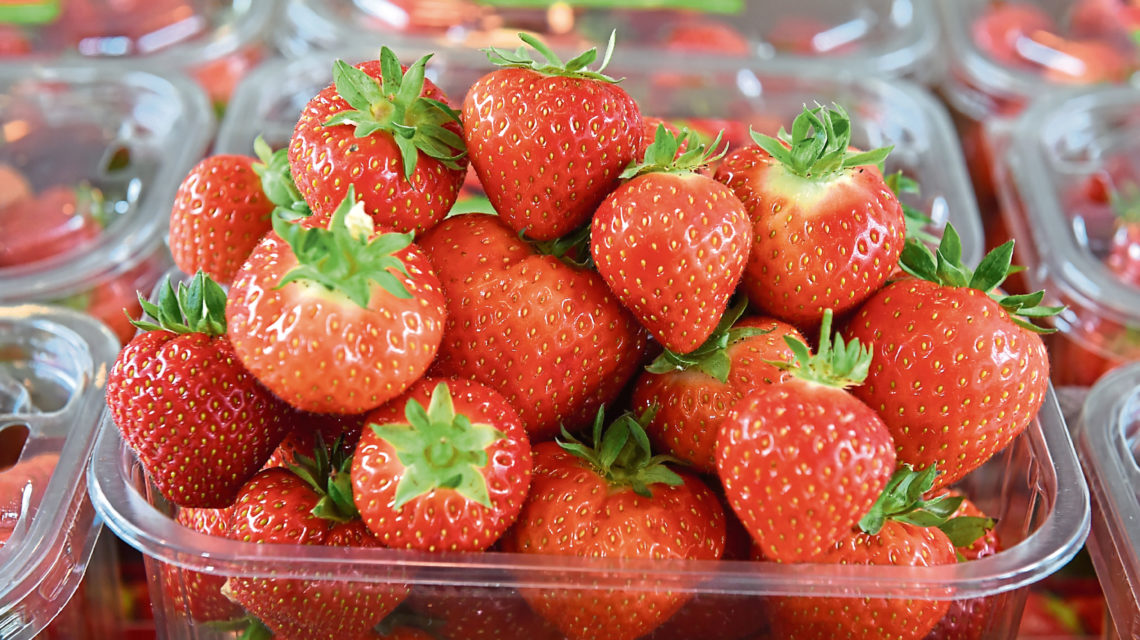 Fewer things are greater than tucking into Barra Berries produce.
And ever since the launch of its seasonal farm shop and café near Oldmeldrum, the business has expanded its offering over the years and welcomed customers from far and wide to sample its delicious goods.
In the beginning, consumers visiting Barra Farm Shop were met with the delightful sight of their strawberries, raspberries and blackberries alone, all of which are grown just yards away from the shop itself. But now, we're also treated to decedent home bakes and quality local produce, as well as their exceedingly popular fruit ice cream.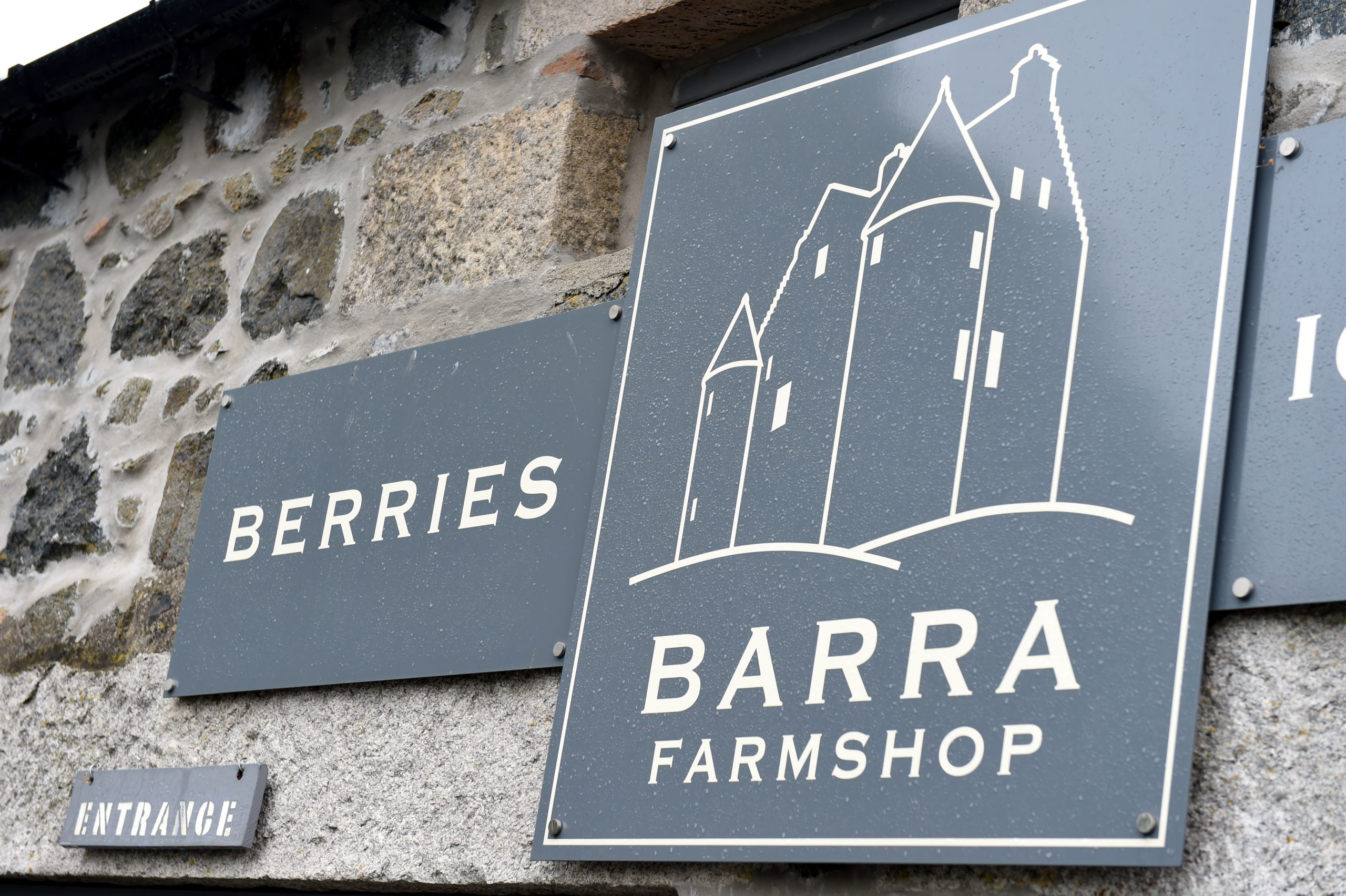 With that said, my family and I were stumped as to why we hadn't stopped by to catch a glimpse of the new venue in all these years. So in order to right our wrongs, we set out to on a brisk summer's day to see – and taste, of course – what we had been missing out on.
The venue has been offering both takeaway and delivery options for consumers during the Covid-19 lockdown period, so my mum and I set decided to travel there.
Although the pair of us were met with an extensive queue on entering the shop's car park, we took it as a sign that the lengthy wait would be worth it.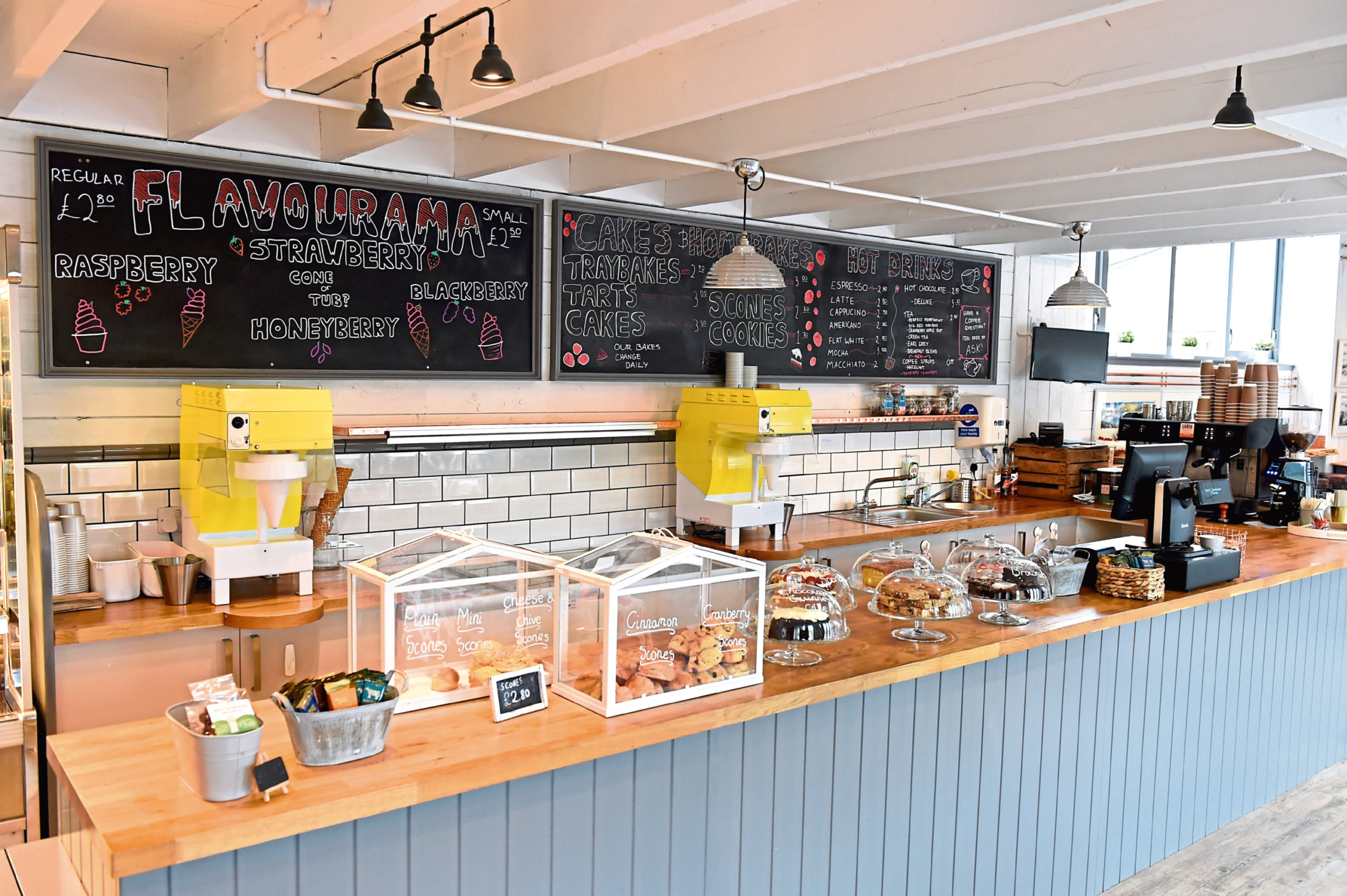 ---
The Food
---
There were people of all ages – and their furry companions – waiting patiently in high anticipation to gorge in some delicious grub.
The farm shop was larger than expected, showcasing the best of local fare from an array of producers and homemade goods including tray bakes, cakes and tarts.
The pair of us were spoilt for choice. But with only three people permitted inside the shop at once to adhere to social distancing guidelines, we had to act fast.
First things first, pick up several tubs of the business' iconic berries. So I reached out for one packet filled with juicy strawberries and another with raspberries, although the blackberries also looked incredibly tempting…
Coincidently, a line-up of meringues were perched alongside the rows of fresh fruit, which were impossible for us to ignore.
My mum's eyes were now set firmly on the ice cream – a favourite amongst visitors. And the hospitable team were kind enough to provide us with takeaway tubs, allowing us to indulge in the frozen dessert at home rather than on-site.
Fully satisfied with our picks, we returned home to beaming faces from my dad and younger brother. It was clear that each and every one of us wanted a share of the goods.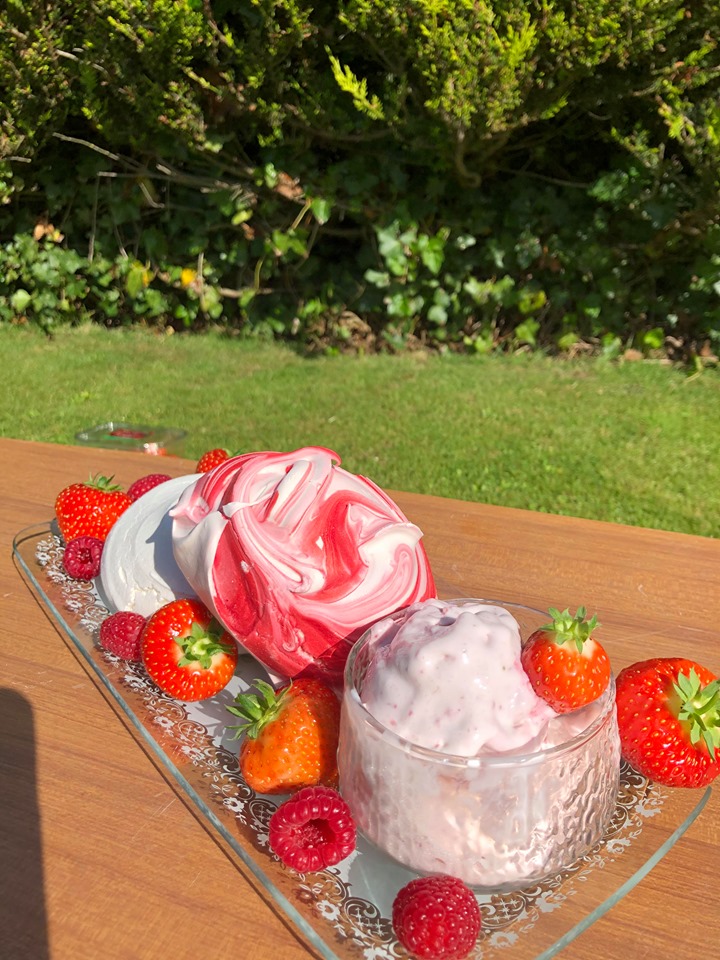 We scattered the contents across a sharing board, before heading outside to take advantage of the warm weather and diving in.
First up was the captivating meringues, one of which boasted a swirl of raspberry and was nothing short than a work of art for foodies.
It was as vibrant in taste as it was in colour, while both offered a combination of textures including crunch and fluff.
The sweet bakes melted in the mouth and tasted delightful with the soft ice cream – which is made by combining Mackie's of Scotland's ice cream with their very own delicious fruit.
We opted for both the strawberry and raspberry flavours to pair nicely with our chosen berries.
Although rather tart in flavour, the frozen desserts proved refreshing for us in the high heat. And the mouth-watering selection of fruit balanced superbly with it.
Despite the fact that sampling Barra Berries' meringues and ice cream was a first for each of us, the real highlight was, of course, the berries. Juicy, soft and sweet, they tasted incredibly fresh – just like always.
With our sharing board now looking rather scarce, the two of us swept up the remains of our ice cream with any leftover fruit that we could get our hands on.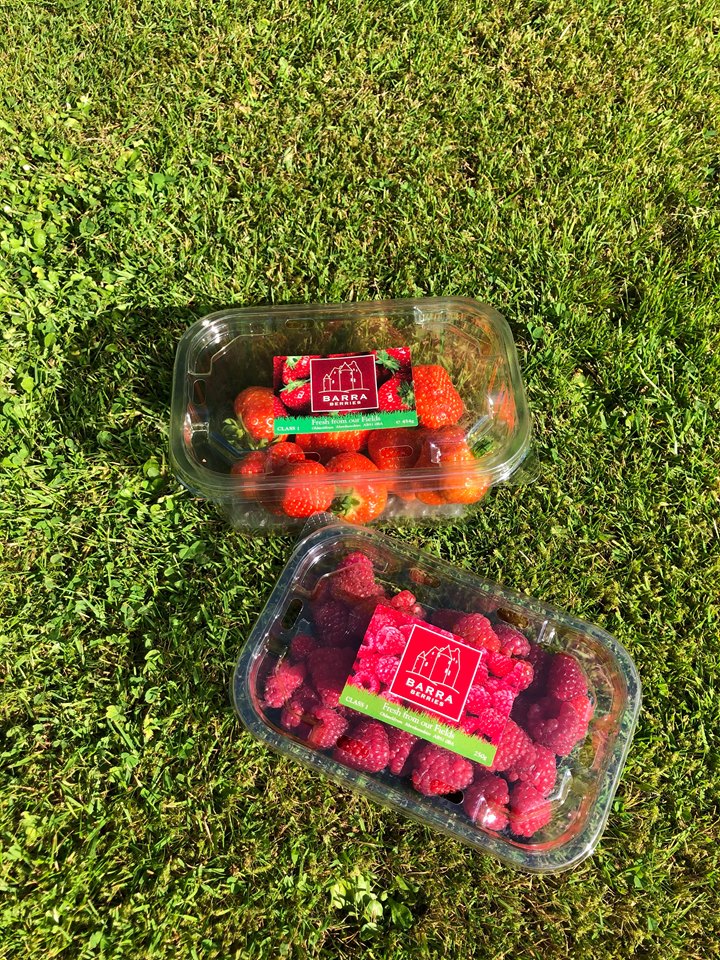 ---
The Verdict
---
Just in the instance that my earlier statement slipped your mind momentarily, there truly are fewer things greater than Barra Berries produce.
This, met with the welcoming atmosphere and friendly team within the farm shop, made for a delightful experience. And in the unlikely case that you haven't already sampled the business' berries to date, I can't urge you enough to give them a go and treat your tastebuds.
Since taking a look at the venue for the first time since it's revamp, planning a revisit has constantly been on my mind.
One thing's for sure, I can't wait to experience a meal within the delightful cafe area once lockdown measures are eased.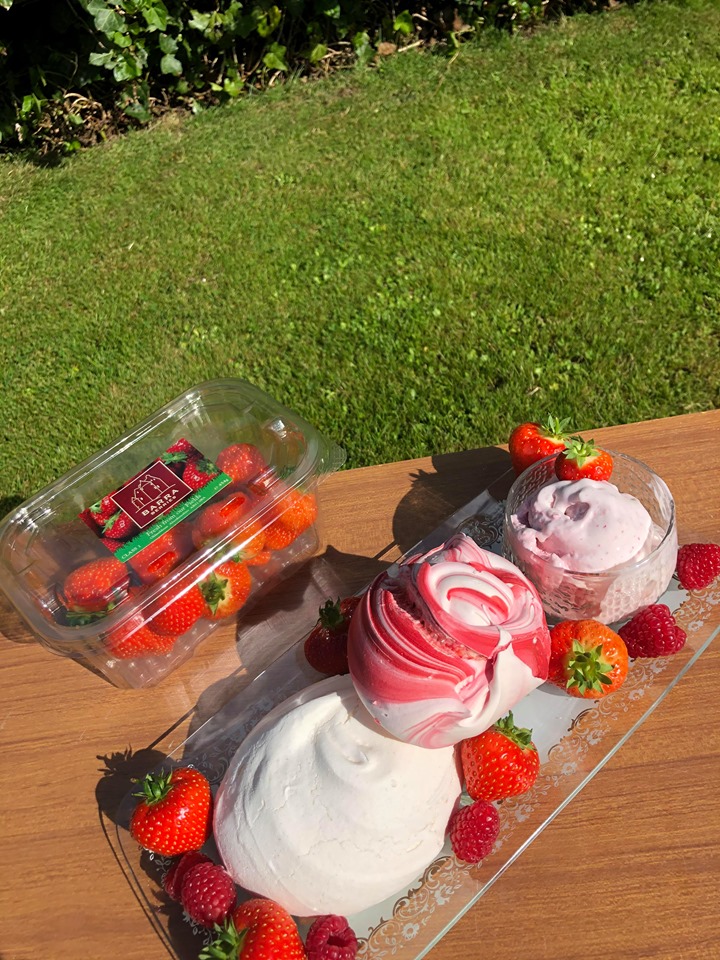 Price: £15.10
Visit Barra Berries' Facebook page to find out more information on opening hours and menu items.