Food at Home: 8848 delivers warming, aromatic and delicious Indian food straight to your door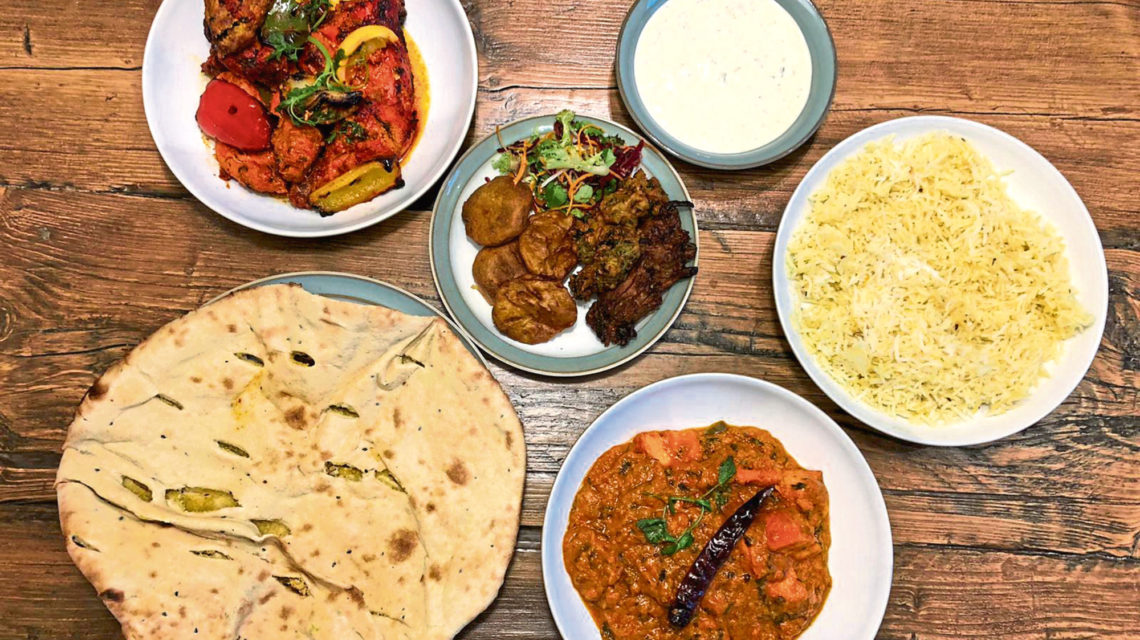 I think one of the main things I'll be taking away from my experience of lockdown and its restrictions is being a little kinder, not just to others, but also to myself.
While getting back to "normal" (or whatever that may look like) is very much under way with eateries now reopening and diners showing confidence in eating inside establishments now, I can't help but think the time for us to be a little kinder, and look after one another, is now.
During phase one and two of lockdown, many of us didn't see friends or family and while that has been challenging for some, I can't help but think of how my friends who live alone, or whose boyfriends work away, coped. But coped they did, and together, through virtual catch-ups and video calls, we have all successfully made it out the other side, although a few of us are carrying a few extra pounds.
Arranging to see my best friend in what felt like forever, I suggested we ordered takeaway for our cosy night in. Knowing Indian is her favourite, I sent over a few suggestions. She picked 8848 on Union Street, somewhere I had never eaten before (although I have wanted to visit for ages) so I was delighted I'd finally be getting to sample their fare.
Both as indecisive as the other, we opted for a few dishes to share. Heading to their website, I was redirected to Deliveroo's website to place the order.
Haggis pakora caught our attention so that was a must and added into the cart immediately. We debated over a couple of other dishes and when we had finally made up our minds, I pressed order and the rest is history.
Stating a 45-minute wait on the website, the arrival of the delivery man 30 minutes in was a welcome bonus. Handing me the plastic bag, the smells from it were disorienting, with a whole load of spices arising from it.
We emptied everything out of the plastic tubs and decanted the dishes into separate bowls.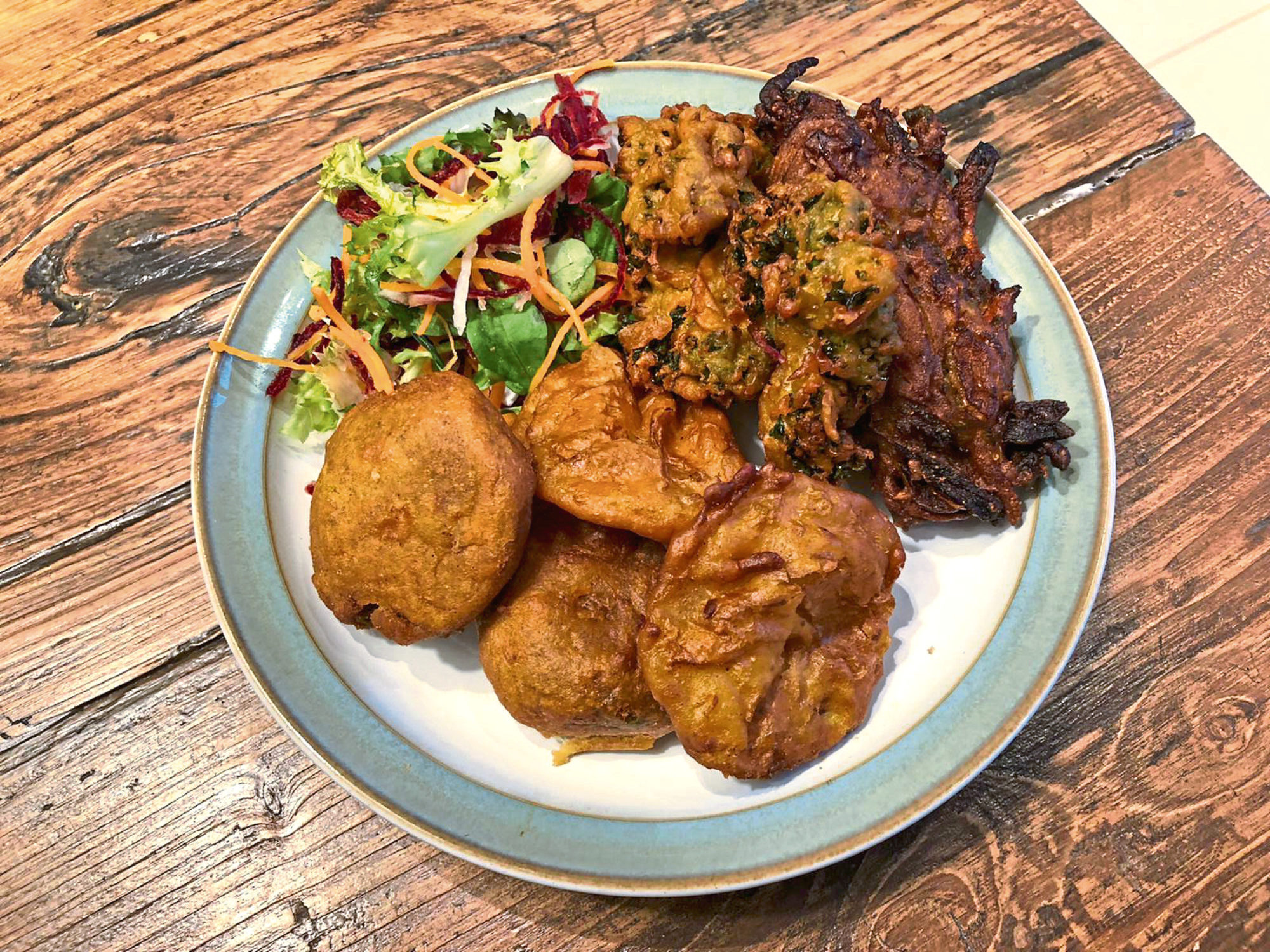 ---
The Food
---
We had decided to share our selection, meaning we could tuck into a range of flavours, rather than just stick to one. My friend was a real mixed grill fan so opted for the tandoori clay oven mixed meat version. Charcoal oven-grilled specialities, it boasted a whole range of vegetables too, including peppers, red onion and tomato.
We had the option to get a curry sauce or mint raita with it and chose the latter. From chicken breast and leg to lamb, minced meat and more, there was a whole range of meats up for grabs. The chicken was incredibly moist and the leg was massive. The lamb meat was super fragrant and juicy and the minced meat was packed with herbs and spices.
Complementing the aromatic dishes, the cooling, creamy raiti went incredibly well with its soothing yoghurt properties.
Seeing haggis pakora on the menu, I had to try it out. This combining of cultures would only go one of two ways. It would either be a genius idea, or fail epicly. Thankfully the chef's ingenious creation paid off as we both tucked into it, nodding in approval to one another. "It's surprisingly delicious," she remarked. Polishing the peppery spiced addition off, I knew she wasn't kidding. Another ingenious creation was having potato in the pakora mix too. What I can only describe as a deep fried version of a tattie scone, the potato pakora was very fitting with the haggis. There was also some kale pakora thrown in there which was rather crisp. It came served with a side salad, which, like most of these side salads served in Indian restaurants, was ignored.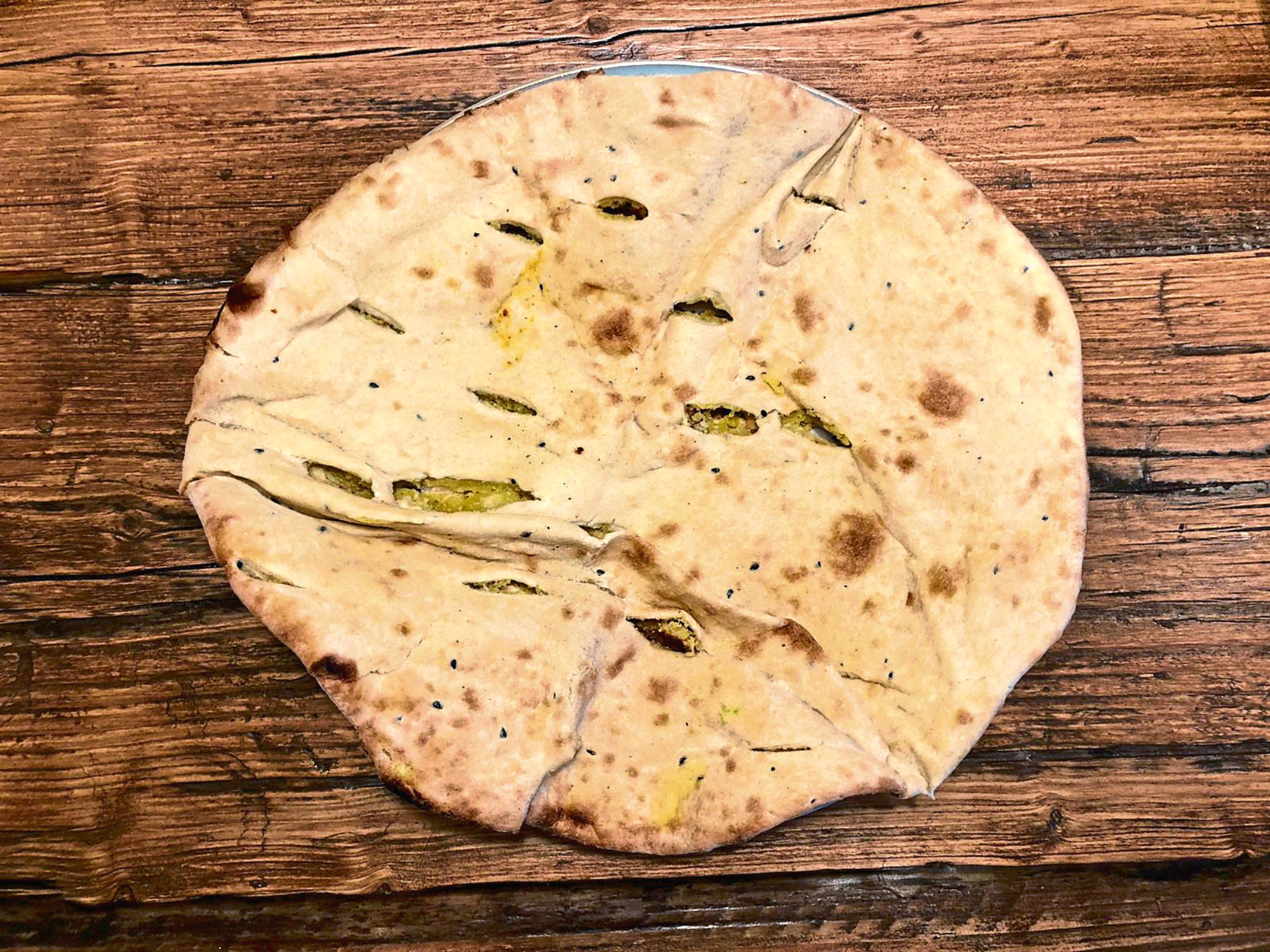 My favourite dish of the night had to be the chicken chilli masala. A warming burnt orange in colour, the curry had a huge dried chilli perched on top of it – which was more for decoration – and looked incredibly indulgent. There was plenty of big chunks of succulent barbecued chicken throughout and the slight spice you experienced on your tongue as the spices settled after every mouthful made us want to go back for more and more.
We'd ordered a portion of fluffy pilau rice, which there was plenty of, and a side of peshwari naan – our go-to naan bread.
The curry itself wasn't overly tomatoey, although the colour of it may have suggested it would have been. It had a warming heat to it and the thick sauce was great for lapping up the rice with.
Sweet and packed full of filling, the large naan bread was certainly big enough for us to share. Tearing apart without all of the filling going everywhere, it was easy to dunk into the sauce and scoop up any remaining rice there may have been on our plates.
It wasn't too soft or too crisp around the edges, and the fine sweet nuts and seeds used throughout added beautiful flavours to our meal.
Stuffed, we couldn't finish and divided up the leftovers so we could both indulge in them the next day.
I must admit we were both very impressed with the food and have already set a date to order again. The quality of the meats was apparent, and the ability to add so much flavour into one dish, but not lose those main ones that need to shine through, was very clever. It is clear whoever was cooking that night really knows their craft well.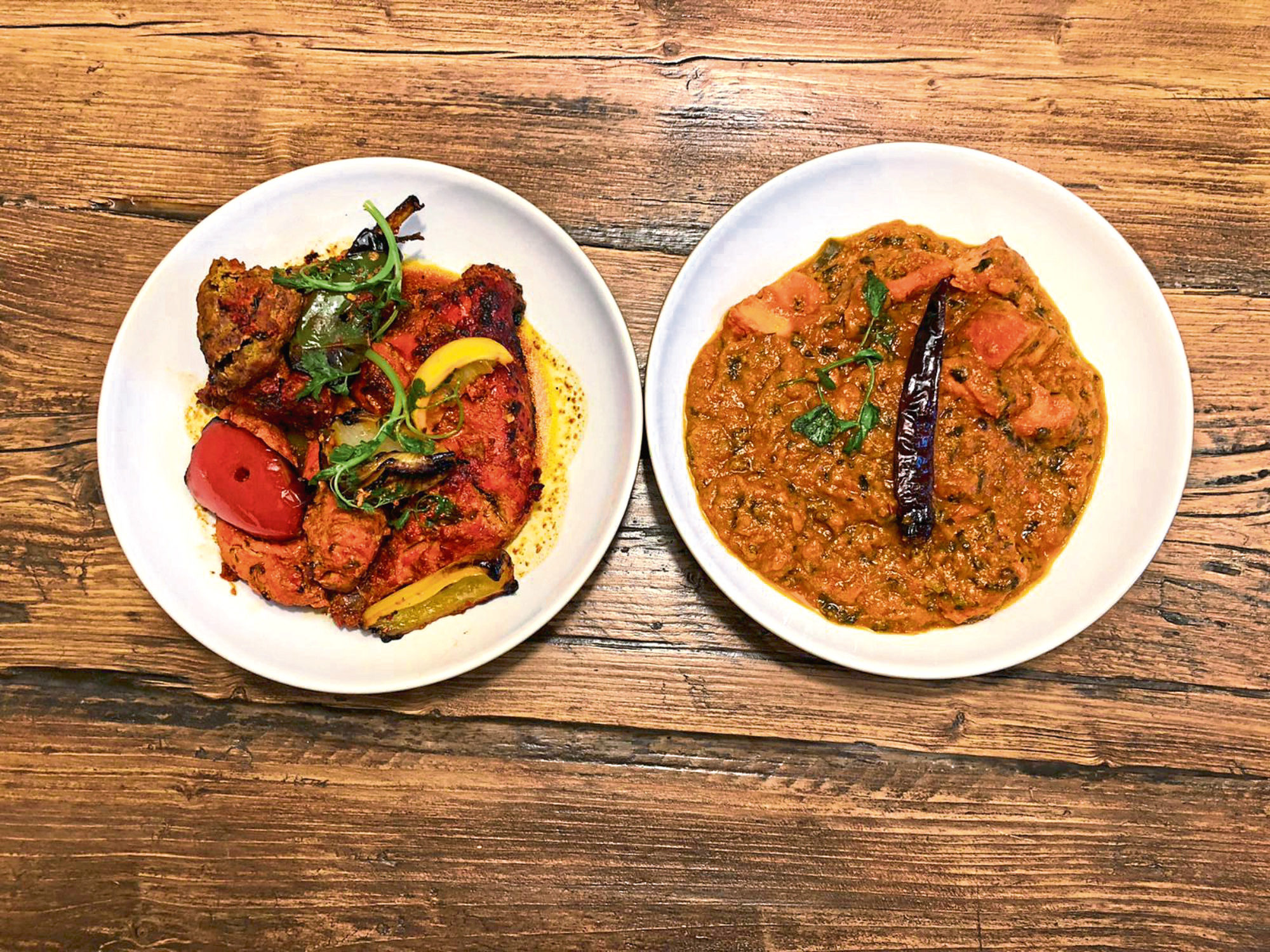 ---
The Verdict
---
The team at 8848 have clearly devised a menu that they know their customer base will love.
From classics including kormas, jalfrezi, rogan josh and tikka masala to name a few, not to mention a plentiful vegetarian offering, chef's recommendations and a range of platters, 8848 has it all. While the menu is varied, it isn't too big, although whittling down the best dishes to try is very difficult, especially when they all sound so appetising.
The restaurant has also now reopened, which is great news for those looking to venture out, and I can't recommend the takeaway service enough.
It was really easy to order, delivery was quick and smooth, and the food was even better than imagined. What more could you want?
Be sure to explore the menu and even push yourself to try out new things. A mixed grill is not something that would have ever overly appealed to me, but having tried this one, it's something I would definitely order again.
And don't forget, if you are venturing out to restaurants in the coming weeks, be patient and kind to them. Now is a very fragile moment for the hospitality industry and if we can all be a little kinder to one another, who knows what we can achieve.
Price: £44.69
To order: You can call the restaurant on 01224 595588 or order online from 8848restaurant.co.uk. Please be aware when ordering online, the website will redirect you to Deliveroo's website. Deliveroo delivery was charged at £2.49