Food Review: Flavoursome fare complemented by feast-for-the-eyes views at Aberdeenshire's Annie's Cakery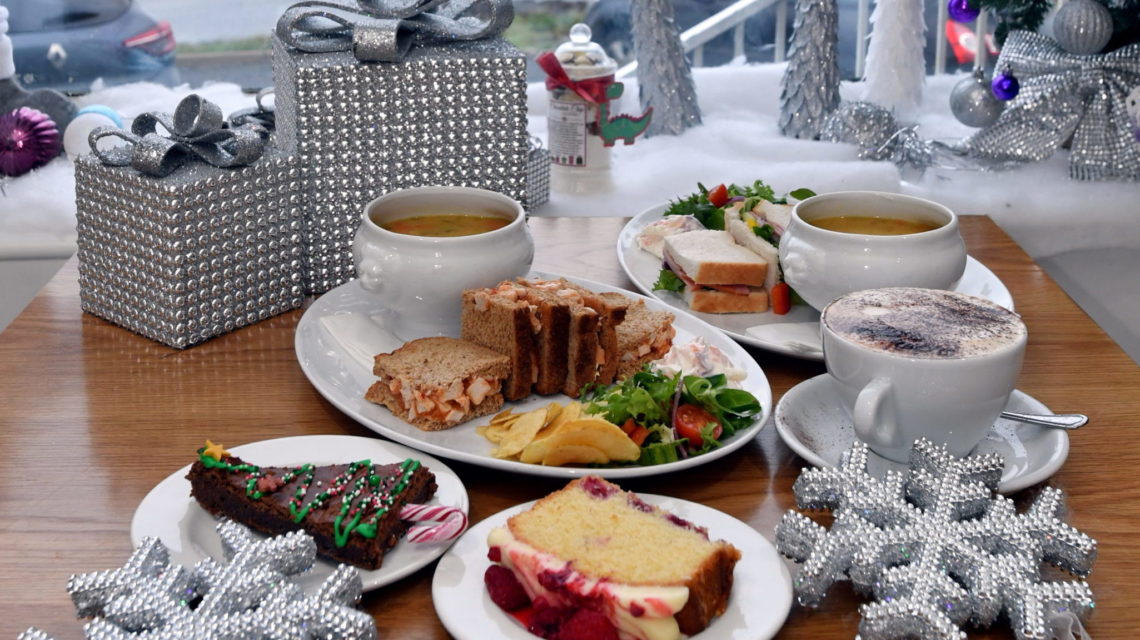 The Venue
There is nothing that dining with spectacular views cannot solve.
Whether you're having a difficult day, week or year – like most – or are struggling with family and working commitments, there is something about indulging in your favourite dishes while overlooking picturesque scenery that transports you far away.
I have had the pleasure of seeing many to date, from overlooking the sunset and cityscape of Paris from the Eiffel Tower, to the views of Dublin from the Guinness Storehouse's Gravity Bar. However, I must admit, nothing quite strikes me like our own Scottish coastline.
It's mesmerising observing the trawlers and waves, albeit rough and harsh the vast majority of the time.
To this day, it is the eateries located in Macduff and Banff that have taken the top spots for providing the best views of the north-east coastline – these being The Knowes Hotel & Restaurant and Banff Springs Hotel. But, just weeks ago, I thought to myself: "There must be more to add to this impressive line-up." And indeed, there is.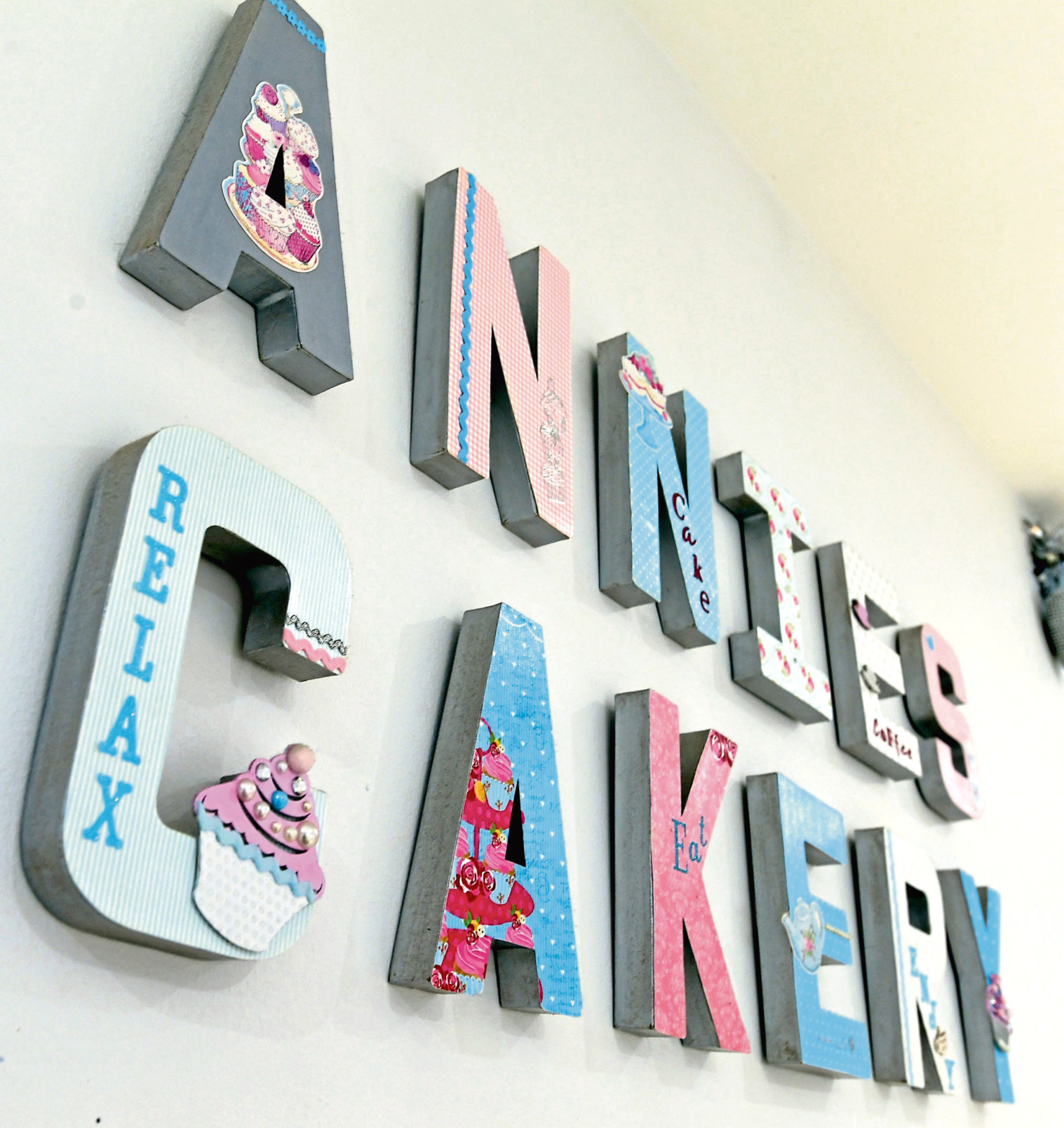 I had heard of Annie's Cakery, based on Station Brae in Macduff, from a friend of my mum's, with the conversation shifting more and more towards the cafe's "superb views". With that, I was sold.
I arranged for my mum and I to stop by on a rather bleak Saturday. As the business has always operated on a walk-in system only, we were delighted to spy a remaining table inside on entering.
The tearoom is welcoming and charming. There are a mere six tables in place at present, but this was a good thing in my eyes as it allows the team to concentrate on each customer and make their experience as positive as possible.
The pair of us were seated by a friendly server and our orders taken. Now it was time to admire the seascape.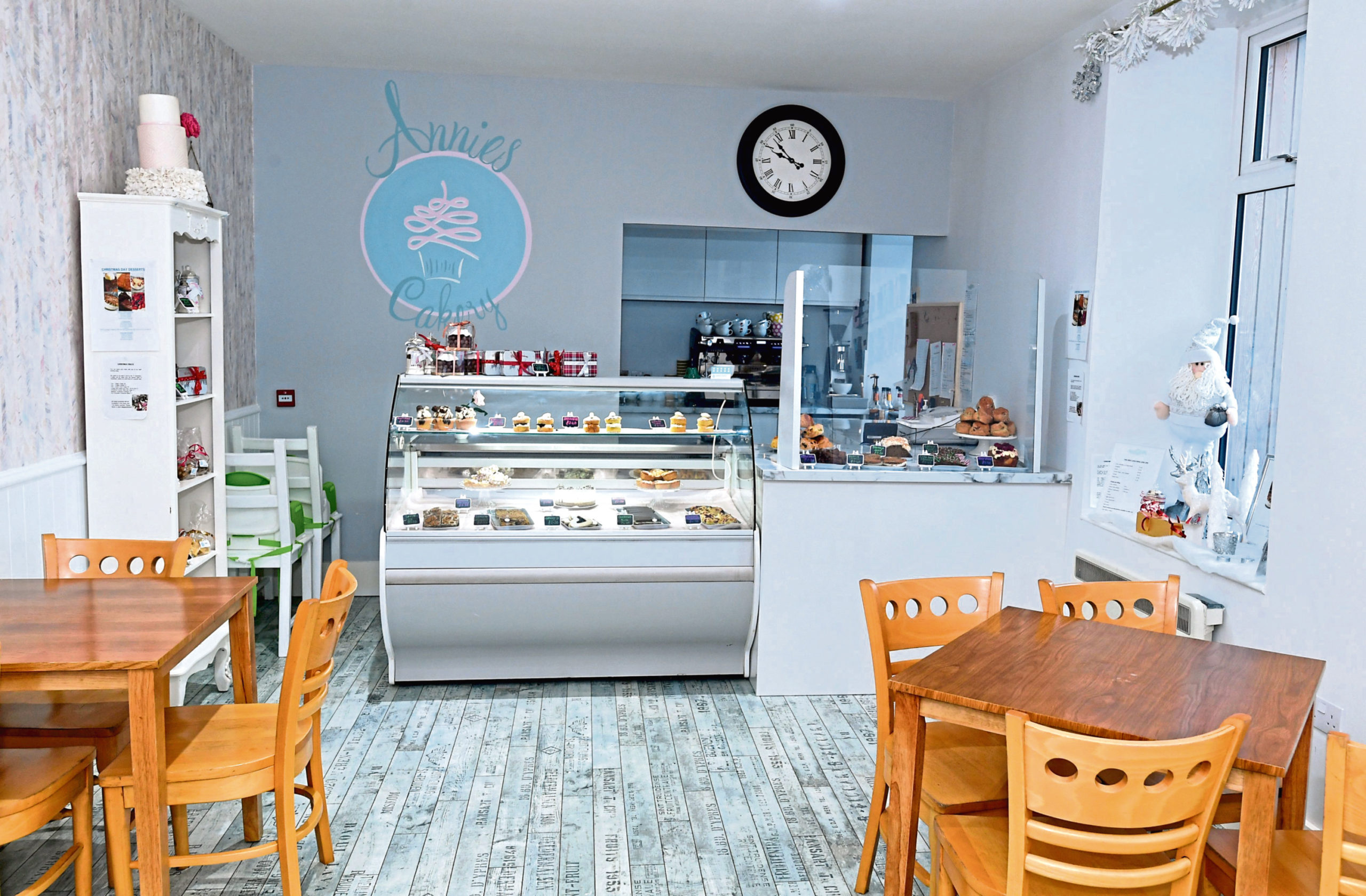 ---
The Food
The savoury selection is small scale at Annie's Cakery, but what can you expect when everything is made fresh by a little team? Personally, I was satisfied with the options – after all, you cannot go wrong with soup and a sandwich.
My mum and I both requested a bowl of the soup of the day, which was lentil on this occasion.
It was deliciously creamy and smooth, boasting chunks of succulent vegetables and hints of warming black pepper.
Although lentil soup could be considered simple, it is always nourishing, comforting and filling. Nothing would have satisfied us more on that chilly day.
Moving on to our choice of sandwiches, I opted for the ham salad option. My mum, on the other hand, selected the sweet chilli chicken. Wedged between two slices of brown bread were hefty chunks of chicken that had been smothered in a rich sauce. The sweetness of the sauce hit the taste buds instantly, quickly followed by a slight fiery kick which danced on the tongue. Cooked to perfection, the tender chicken tore away with ease and was incredibly tasty.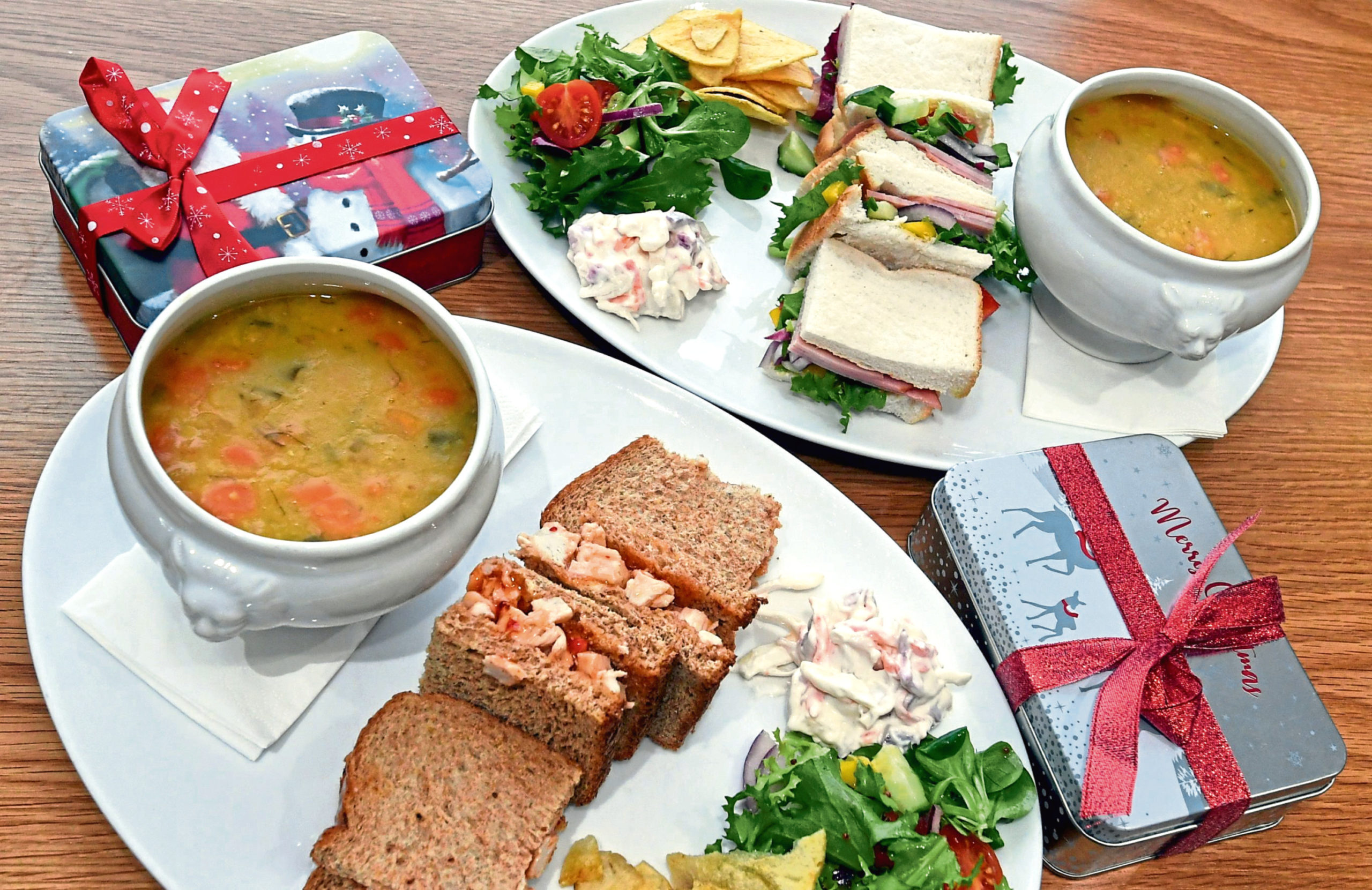 Like my mum's, my sandwich had evidently been lovingly handmade. Again, it had been packed to the brim with a generous helping of delicious goods including crispy lettuce, sliced peppers and cucumber, and creamy mayonnaise. Each component of the salad was juicy and fresh. As for the ham itself, it complemented the layer of mayonnaise superbly, offering different flavours of saltiness and sweetness. Although I did receive white bread after requesting brown, I really couldn't complain.
By this point, the pair of us were feeling rather full. But after being offered to catch a quick glimpse of the sweet counter, we knew that our stay was not over.
Do you remember when I mentioned that the savoury options might be considered limited at the tearoom by some? Well, that is not the case when it comes to the sweets. In fact, it could not be farther from it.
There were rows of homemade scones, cupcakes, cookies and mouth-watering tray bakes including millionaire's shortbread, rocky road, blondies and more. It was a real struggle to whittle our order down – I would have happily sampled a line-up of the various treats. But in the end, it was the festive Christmas tree brownie special and raspberry loaf that caught our eyes above all.
My brownie, which was triangular in shape to match that of a tree – hence the name – had been adorned with green icing, as well as green, white and red sprinkles. There was also a yellow star at the top of the treat, and a candy cane at the bottom to mimic the tree's stem. It appeared almost too pretty to eat. Soft, gooey and overloaded with a rich chocolate flavour, the brownie melted in the mouth. As for the sprinkles, they added a slight crunch and contrasting texture to the mix.
Looking across the table, my mum was clearly enjoying her choice as well, which was one of the tearoom's gluten-free options. The mixture featured juicy raspberries, while the loaf was topped with a thick buttercream icing. Moist and crumbly, the bake tasted sublime paired with her piping-hot cappuccino.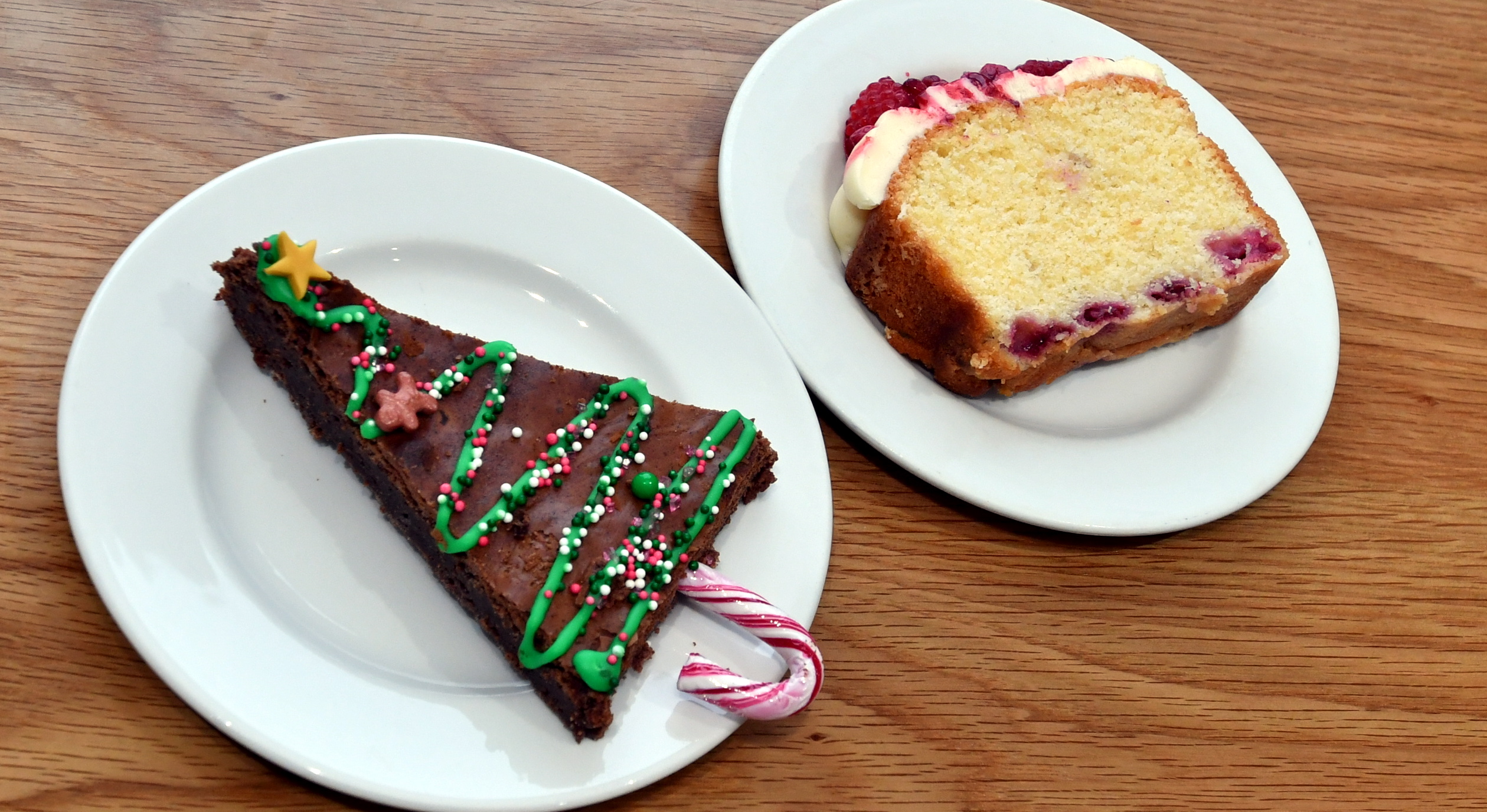 ---
The Verdict
Annie's Cakery offers fantastic value for money, especially taking into consideration the views you can soak in while enjoying a light lunch.
Filling and flavoursome, the pair of us enjoyed each and every bite of our savoury and sweet treats.
The coronavirus procedures in place and service were other aspects of our visit to shout about – the team could not have been more attentive and helpful throughout.
The tearoom was also tastefully adorned in beautiful Christmas decorations, which really got us into the festive spirit.
All in all, I cannot recommend a visit to Annie's Cakery enough. And if you fancy a quick shop before or after your stay, you'll find a fantastic variety of clothing, accessories, gifts and homeware under the same roof as the tearoom, at The Platform.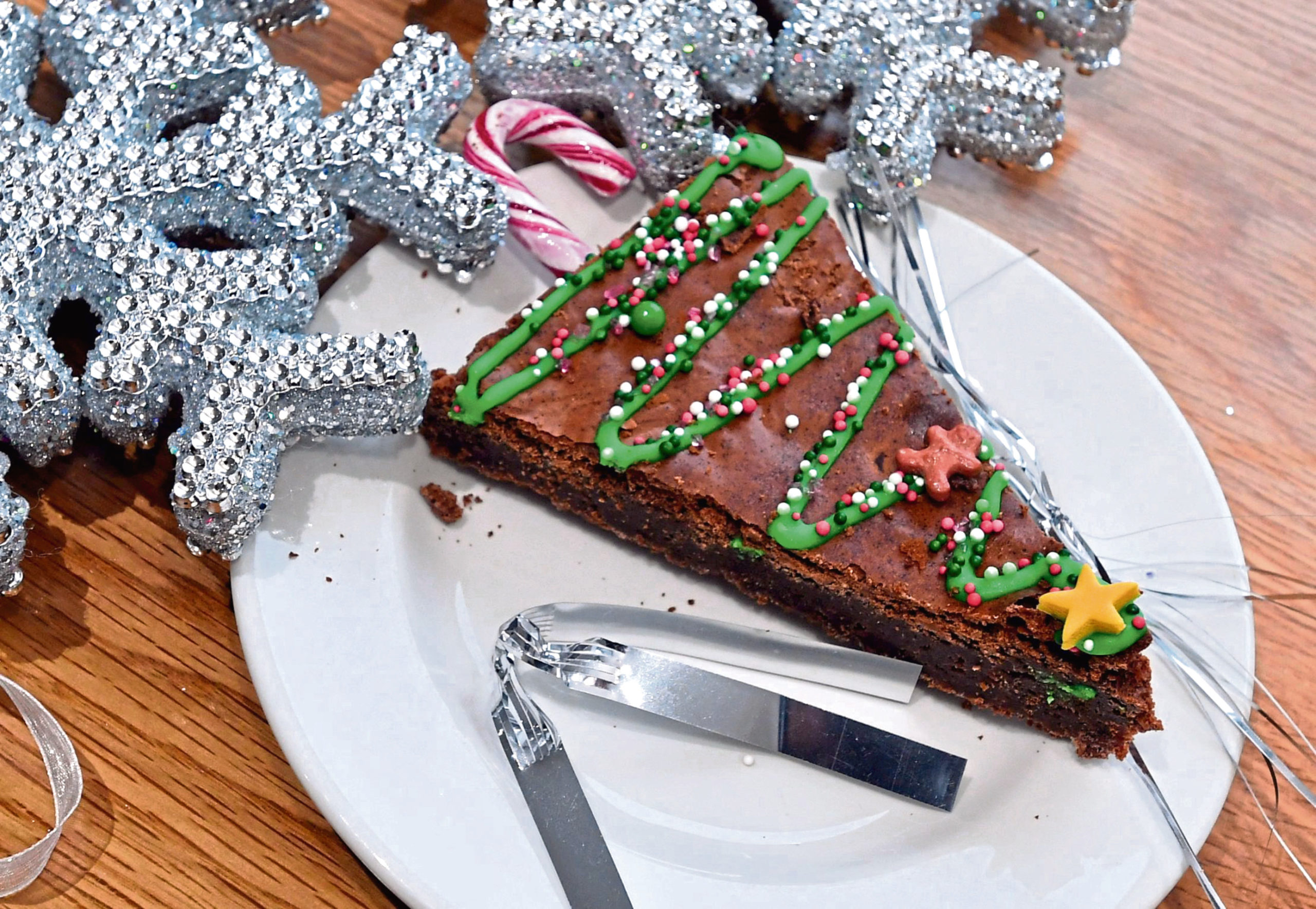 ---
Price: £27.70
Address: Station Brae, Macduff