Fit & Skin Studio brings innovative treatments and classes to Aberdeen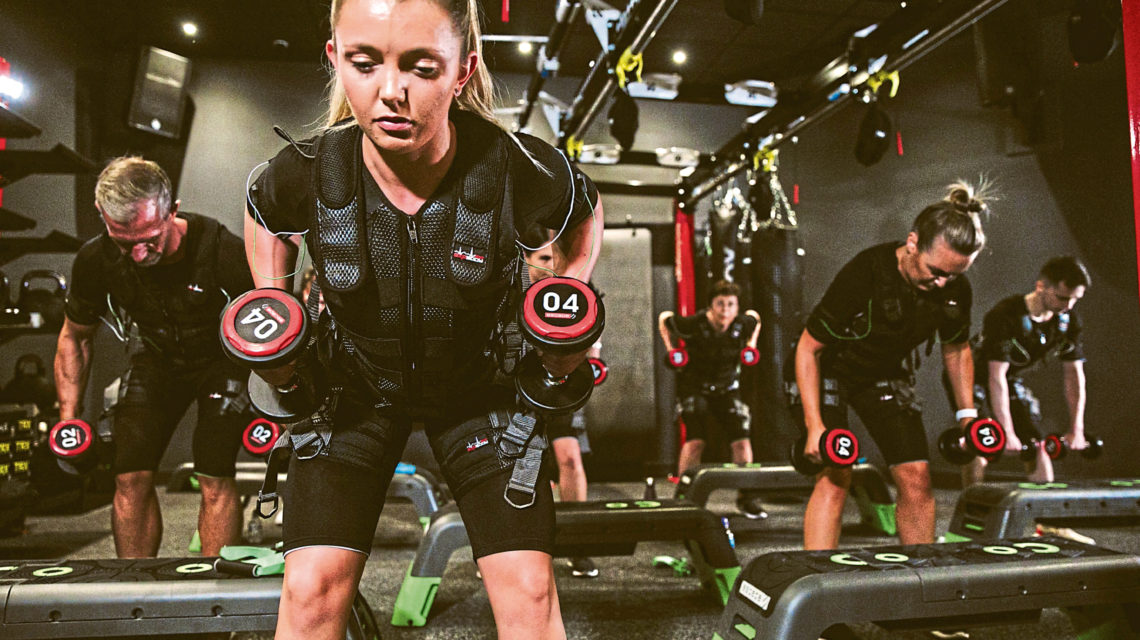 Fit & Skin Studio is Aberdeen's newest venue dedicated to bringing some of the latest and most innovative treatments and classes to the north-east.
A combination of fitness and beauty, the new venue which opens on Monday on Union Street, aims to revolutionise the way people work out.
Hailed as "not a traditional fitness studio" by owner businesswoman Catalina Dunbar, it will offer men and women a range of fitness classes and various skin treatments designed to improve appearance and wellbeing.
Boasting six treatment rooms and a fitness studio over three floors, plus a garden area, the venue aims to be a one-stop shop for members.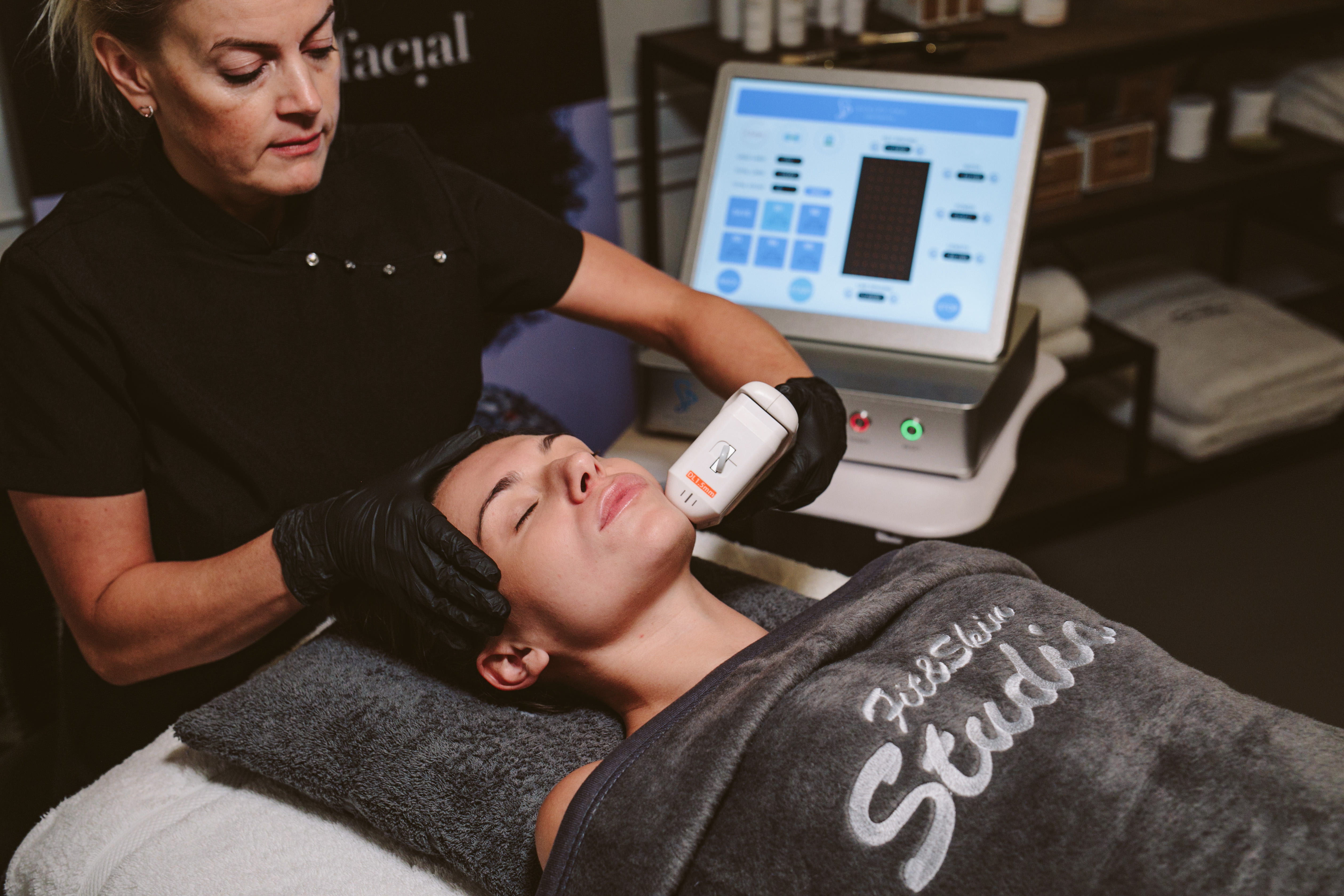 With state-of-the-art machines imported from across the world and some UK-first treatments available for clients to enjoy, Catalina is excited about welcoming the people of the north-east to embark on their fitness journey in a relaxing, comfortable and fun environment.
Employing three therapists and six trainers, Fit & Skin Studio, which is open six days a week, aims to cater to all your skin, fitness and beauty needs.
We caught up with Catalina to get the inside scoop ahead of the studio opening.
---
Tell us what Fit & Skin Studio is?
---
It's somewhere you can go for a range of treatments and to enjoy fitness classes with a twist. It's somewhere you can achieve faster body changes and get instant results. We offer a variety of treatments to suit your needs and have your best interests at the forefront of everything. Every treatment and class is backed by science so clients are guaranteed to get the results they are looking for.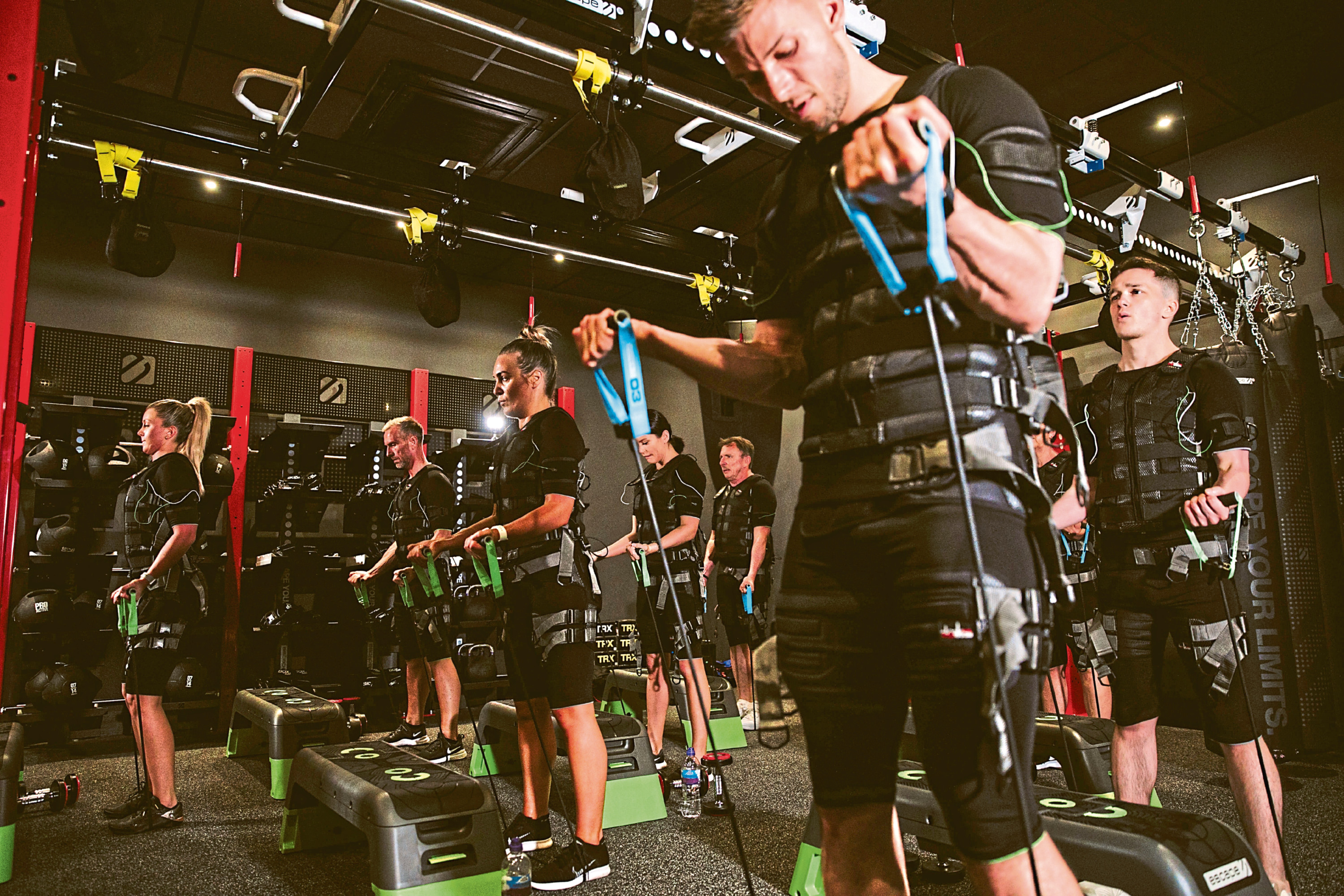 ---
Who is it for? Can anyone come along to try it out?
---
It's for everyone. We're there to help fix people's problems and make them feel good. We'll have fitness classes for those aged over 60, classes for beginners and advanced ones, too. Basically anyone over the age of 16 can come and try us out.
The studio is ideally located and is great for those working and living in the city, which means you can fit skin treatments or fitness classes into your lunch break easily.
---
Beauty and skin treatments are a huge part of Fit & Skin Studio. What treatments will be available?
---
The skin treatments are designed to give almost instant results. We live in a society where people want a quick fix and to see results immediately.
I've travelled around the world to source the best state-of-the-art equipment and innovative treatments and I'm bringing my favourites to Aberdeen. I've tried and tested them all and I'm using only the best of the best.
We'll have a range of different ones available, such as treatments that fix scars and stretch marks and help with acne. There's cryotherapy facials; localised cryotherapy you can use on certain areas and cryotherapy for your full body. It helps with things like tennis elbow, sports injuries, muscle inflammation, or back pain – it's excellent for this. You can also use it for cellulite reduction, hair loss and more.
We'll also have lipo freeze, Brazilian bum lift, a range of facials including LED, hydrafacials and more.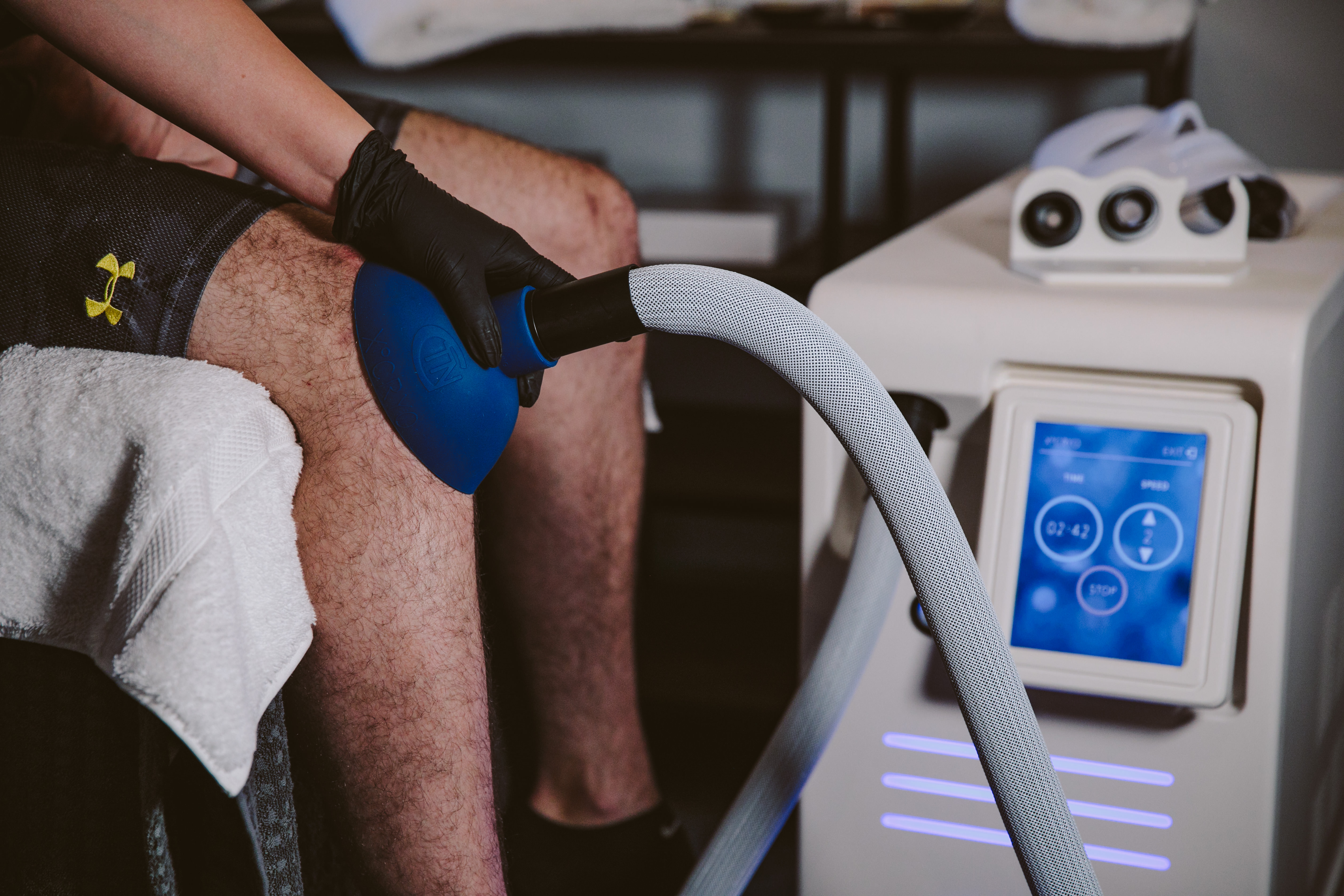 ---
Is there anything that we haven't seen in the north-east before?
---
There will also be underwater massage. We have this amazing machine that is like a bath, which has high-powered jets to carry out this treatment. There will be a machine to offer cryolipolysis which is known as "fat freezing" – it's a way of melting the fat over the whole body. You get great results with this and it doesn't take long. In three minutes of it, you're said to lose around 800 calories. It's not about the calories as such, but it's the benefits of the treatment as a whole that makes it so good.
We'll also have bespoke skin treatments available, as well as full body oxygen therapy. We'll be the only people in the UK to offer this treatment for the full body. I want people to see instant results and that's what they will get at my premises.
---
Can people come in for a consultation?
---
Yes. Because everyone's skin is different, we tailor the packages to them. Everyone has different insecurities or needs, so our therapists can advise which treatments will help most to achieve your desired results. They'll also discuss aftercare as rehabilitation is a huge part of our business – in both the skin and the fitness offering.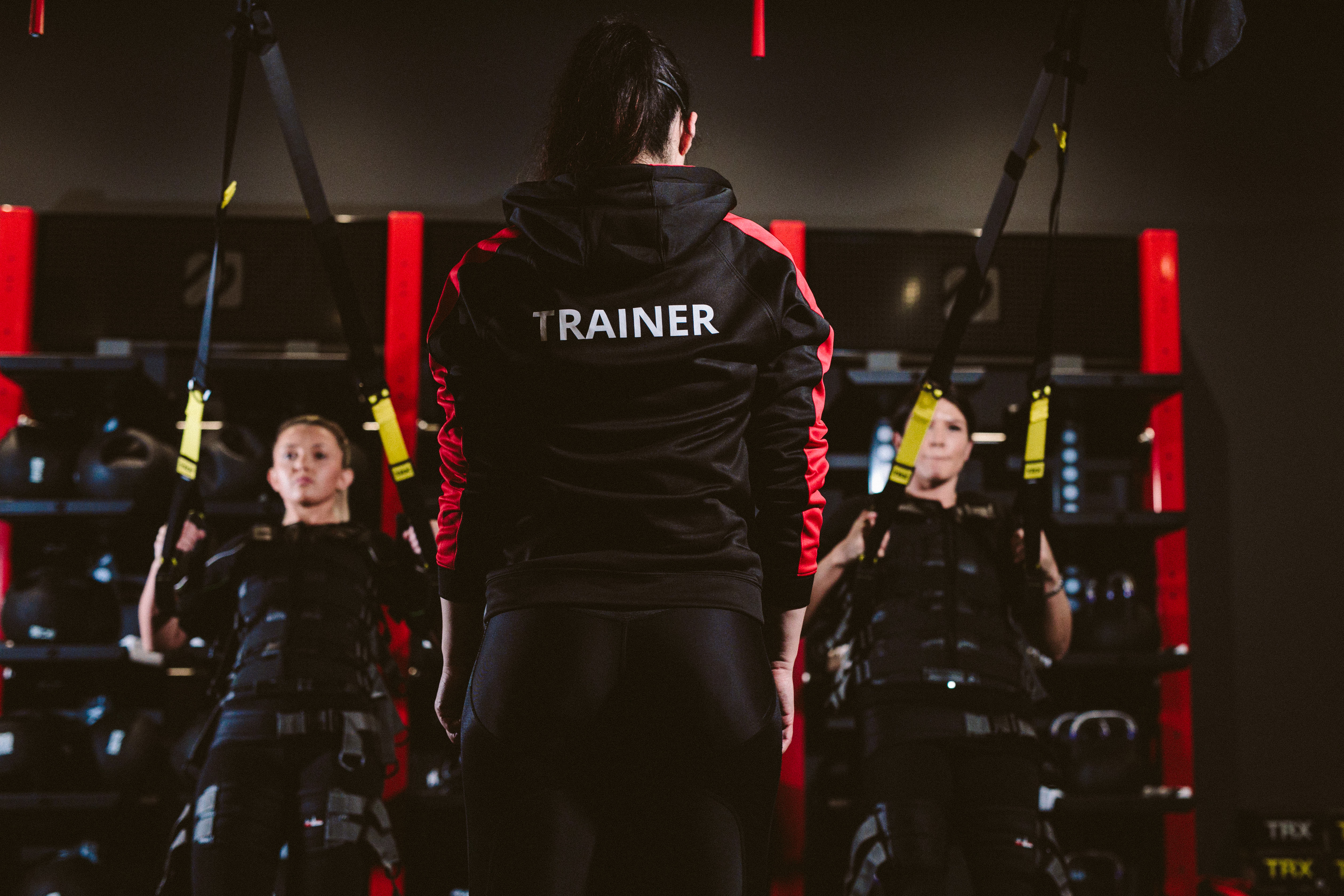 ---
Your fitness classes are backed by technology – specifically EMS technology, tell us more about it?
---
Electro muscle stimulation (EMS) has been used for years in sports. It helps your muscles contract more and stimulates them. Our classes will be 25 minutes long and will have around 10 to 12 people in each. There will be a range of beginner and advanced classes and the electro pulses will help target muscles in areas not used before. The deep vibrations don't hurt, so clients don't need to worry about being in pain at all.
We'll also have boxing classes, a TRX, yoga and more for people to book into. We'll combine the EMS with all of them to get the best results for our clients. Everyone in the class will have to wear a ExoBody600 bodysuit while working out to ensure their whole body gets worked.
All of the classes are designed to help lose weight and enhance your athletic performance and they're all taken by our experienced instructors.
When our clients lose weight, this is when the skin treatments really come into play for tightening, fixing stretch marks and problems like that. Our job is to make them feel the best they can and get them looking their best at the same time.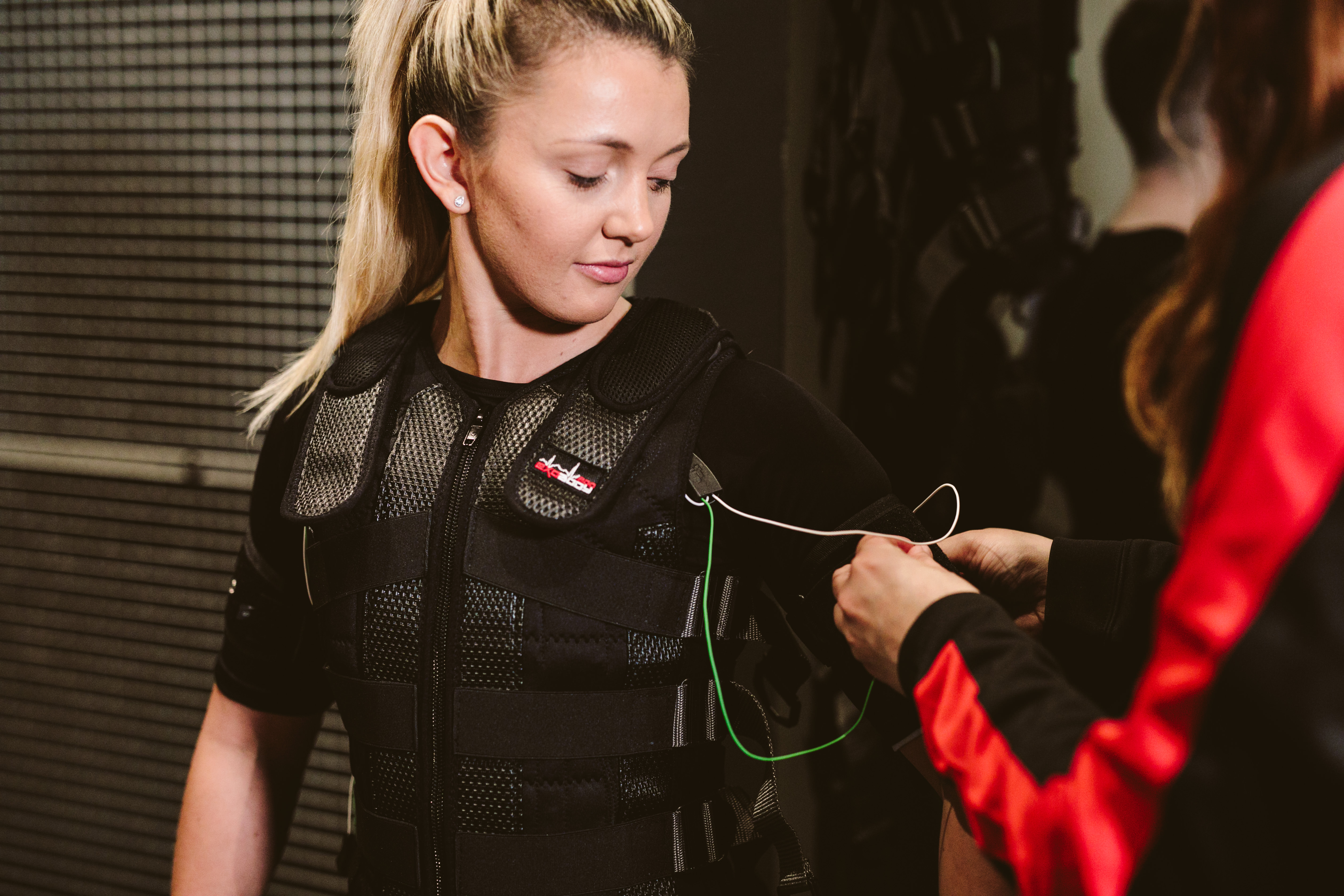 ---
How would you describe the classes?
---
They're fun and challenging and you will feel an immense sense of achievement after each session. Everyone will love the classes and we'll switch them up to keep them interesting all the time.
---
What's the best way to relax after a session?
---
We've got this garden area that clients can enjoy and take a coffee or drink out to It's great to be able to get outside after having a treatment or going to one of the classes, and it will be a lovely relaxing space everyone can use.
Fit & Skin Studio is open from 7am to 7pm Monday to Friday, and 7am to 3pm on Saturday. The studio will open on Monday.