Famous couple on track to conjure up classic tale of The Lady Vanishes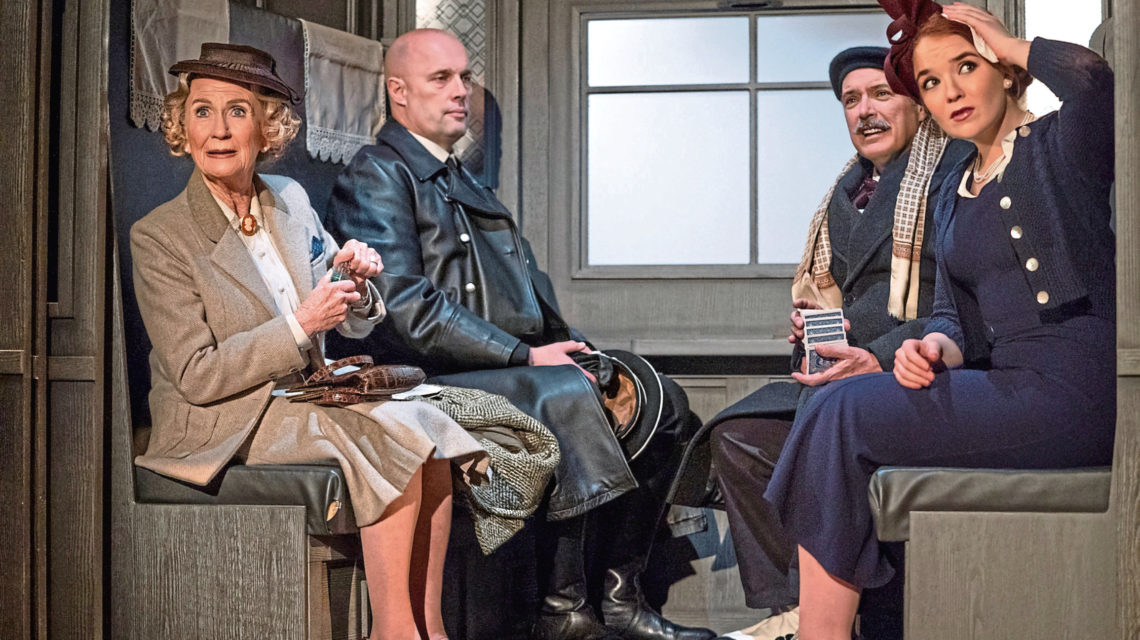 One of the toughest things for an actor on a long tour is being away from loved ones, but Maxwell Caulfield has an elegant solution – he has his wife with him.
He and his missus, Juliet Mills, are starring together in the stage version of Agatha Christie's thriller, The Lady Vanishes – and it means life on the road is a much more pleasant family affair.
"Obviously you are in each other's pockets all the time – unless you have a close relationship that could derail things, but, fortunately, we do," said Maxwell, ahead of arriving with the play at His Majesty's on Monday.
"She's a lot of fun to tour with and she is wonderful at keeping house on the road. She's very good at finding places for us to stay because the onus is on the actor to put themselves up and get to the next town."
Maxwell and Juliet are that rarity in the world of showbiz – a couple whose marriage has stood the test of time. Almost 40 years, in fact.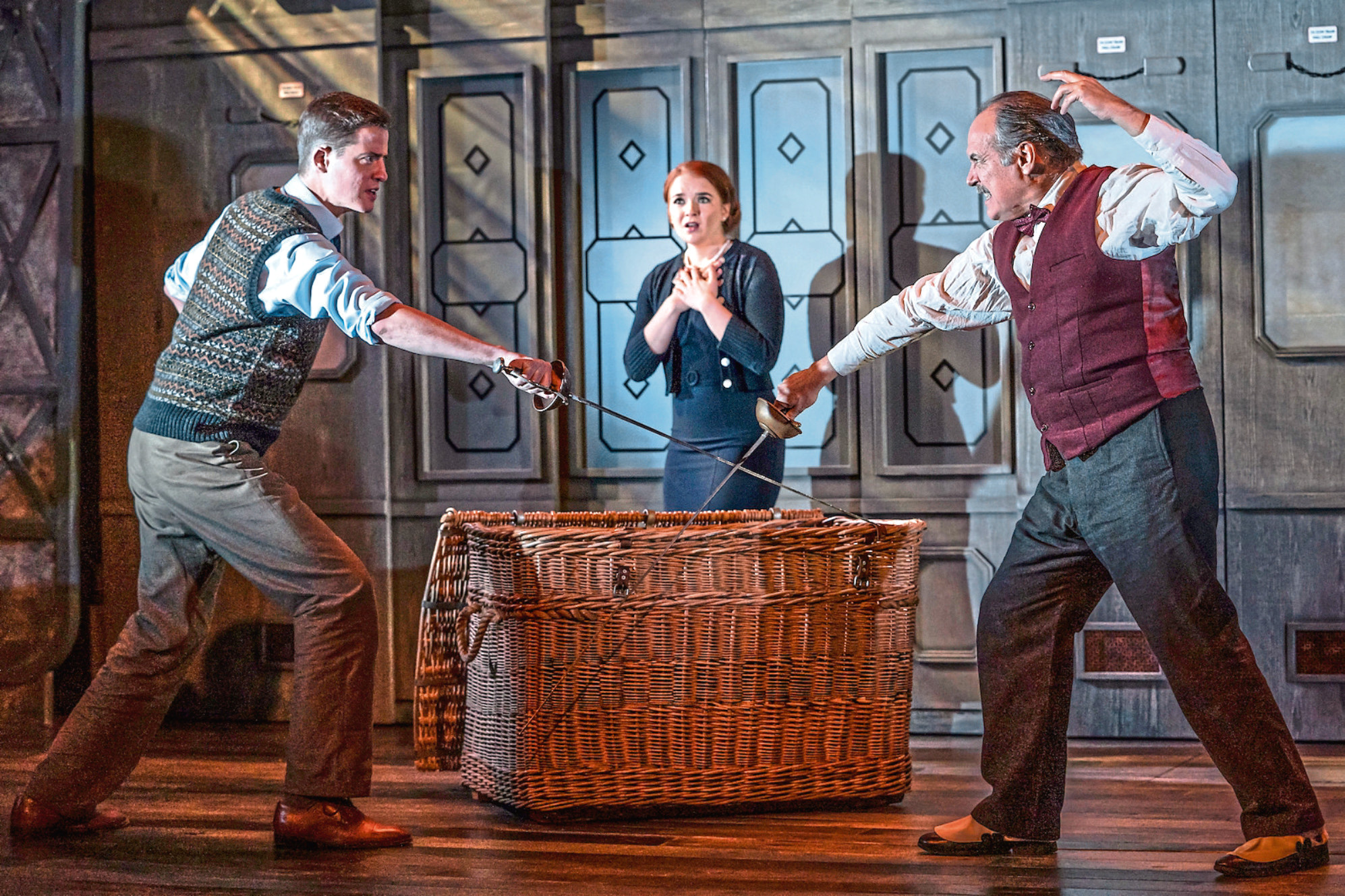 The UK-born, but California-based, couple married in 1980, when Maxwell, star of Dynasty and Emmerdale, was 20 and Juliet, the Emmy award-winning daughter of Sir John Mills, was 38. So what is the secret of staying happy together?
Maxwell said: "I've developed a sense of humour over the years – that's helped – and she has always had one. She got it from the family."
It is clear he simply loves being with her, and now that includes on stage together in the The Lady Vanishes, based on the classic Hitchcock film.
Set on the very eve of the Second World War, a young woman's travelling companion suddenly disappears on a train. When her fellow passengers deny ever having seen her, she turns detective.
"Juliet plays the title character and the real mission of her character is the central mystery of the piece," said Maxwell. "But for all that, the show is surprisingly funny and witty.
"Also, it's quite a challenge to simulate a train hurtling through the Austrian Alps in the dead of winter on a stage.
"It's based on a film screenplay that has the advantage of being able to cut away. In our show we have endeavoured to create a cinematic experience and keep it very fluid, without the aid of an editing room."
He's thoroughly enjoying his role as Austrian brain surgeon Doctor Hartz.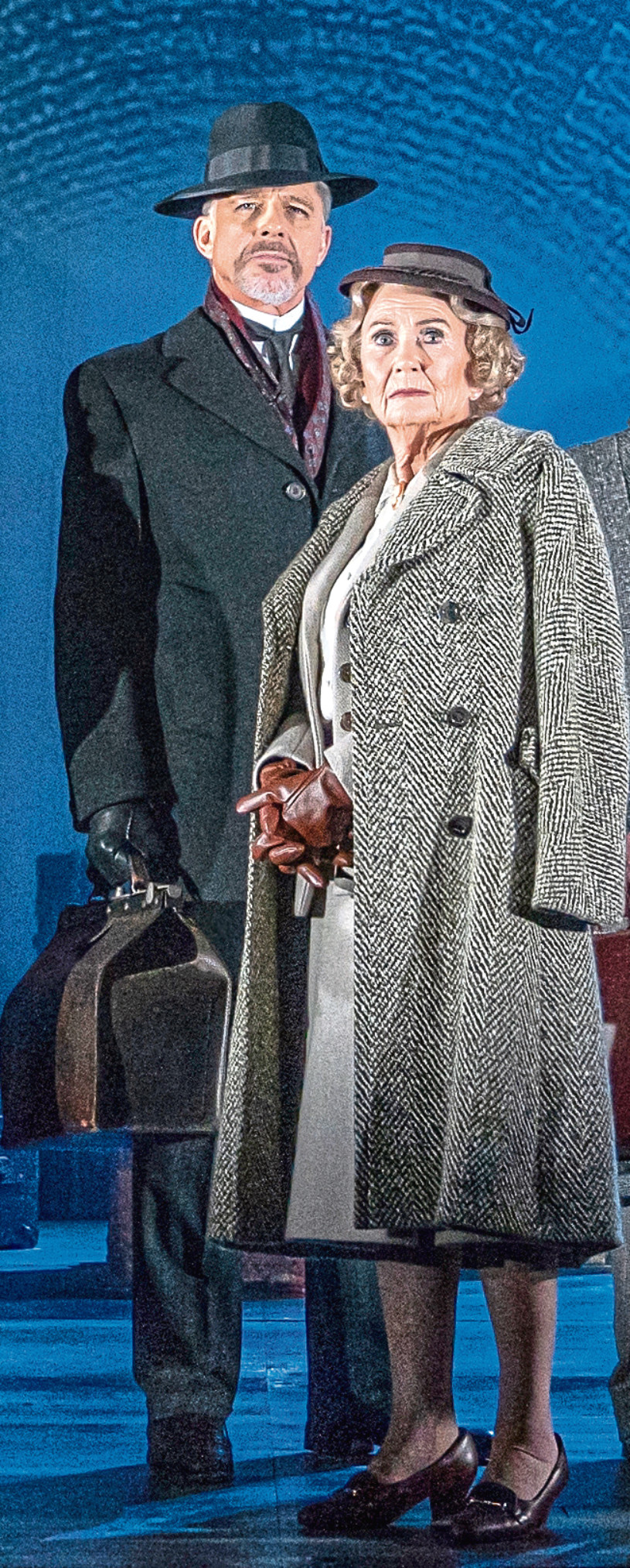 "One of my favourite quotes in this industry is Jack Nicholson's, which is 'let the wardrobe do the acting', so I've got quite a good look," he laughed.
"I remember Bill Kenwright (producer) exhorting me at the first read-through that he wanted me to look good in this and said 'we've got you a really nice suit'. I think he was alluding to making sure I took care of any shortcomings in the hair department. But I hope the look I managed to cook up is convincing of the period and of a higher intellect."
He said Doctor Hartz is one of the more enigmatic characters in the piece.
"One tends to want to trust doctors yet, like everyone on the train, there's a question mark over him, said Maxwell. "Why is he among those who says he has no awareness of the vanished lady?"
Maxwell said any production of The Lady Vanishes needs a good Miss Froy, who is the lady in question.
"Without that, frankly, why would the audience even care she's vanished – except it is Juliet Mills and everyone always cares about her. It was a very astute piece of casting. I'm sure I got the Austrian brain surgeon role because they knew someone had to drive Juliet around the country," he said, laughing.
"The appeal of The Lady Vanishes lies somewhere between the thrill of a whodunnit and nostalgia for the era it portrays," said Maxwell.
"It's not a conventional whodunnit, it's more of a 'why they done it'. As far as the nostalgia, it plays a timely reminder of why we need a united Europe. And then there's Juliet Mills, because of her dad, she's nostalgia on a plate, isn't she?".
Maxwell said he and Juliet were looking forward to returning to Aberdeen and to His Majesty's – "one of the most beautiful theatres in the land".
The Lady Vanishes is at His Majesty's Theatre from Monday to Saturday next week.