Exclusive: Banchory-distilled Devil's Point is Scotland's first single-cask rum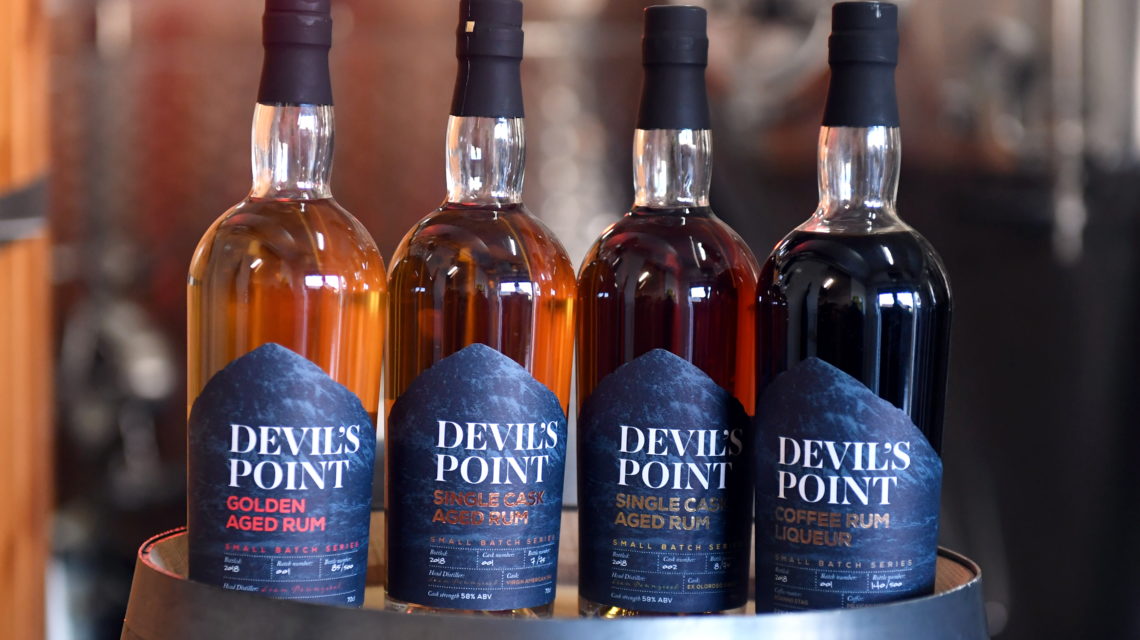 The north-east is well known for producing whisky and the number of gin distilleries popping up all over the region, however, it is now the home to Scotland's first cask strength rum.
Developed by the team at Deeside Distillery, Devil's Point is the first rum to be aged in a variety of experimental casks.
The brainchild of Liam Pennycook, who has been the head distiller and distillery manager at Deeside for the past year, Devil's Point is a new rum brand created in Banchory.
Taking six months to perfect, Liam, who is the former head distiller at Strathearn Distillery in Methven, has used his background and knowledge of producing rum to create his very own expression of the popular Caribbean spirit.
Paying a nod to the region by emulating key processes used in creating rum in warmer climates, Liam has used dunder – the product left over in the still after a distillation run – along with fabled dunder pits.  We also use heated fermenters to recreate the Caribbean climate for fermentation.
He said: "Any time I'm having a drink out or in the house, it's usually rum. My dad drinks rum and he kind of got me into it. I always wanted to make my own. At Strathearn a lot of the parts of the project were done that I didn't have much say in, but here I have free reign to create the rums I wanted, which was brilliant."
Devil's Point's single-cask collection is the first in Scotland and uses a variety of casks also used in the whisky industry including ex-sherry and American Oak.
Liam said: "We're the first company in Scotland to release single-cask rum to the market. We tip our hat to Dark Matter who are also based in Banchory and has had rum in casks for over three years now. We've filled quite a few casks and we've picked our favourites for the different expressions.
"We have plenty to choose from and in terms of the process, because I've made rum before, I knew what would work, although I'd never used dunder before, which I've always wanted to do. We've experimented a lot and we've got 50 casks sitting full and have just bought some more. Each bottle will range from cask to cask.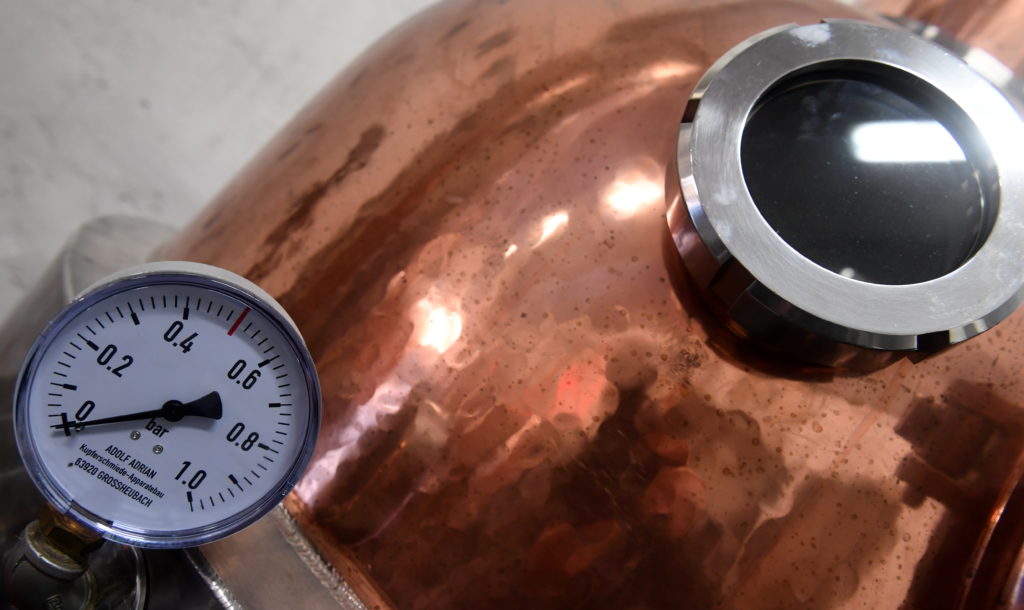 "For us, the single casks were left for about three and a half to four months. Because we're using smaller casks they mature much quicker and we get a lot more colour and flavour coming out of the wood."
Using dunder, Liam and the distillery team emulate the authentic Jamaican practices by using it and dunder pits to create a rum full of flavour and character.
Fermenting the rum at high temperatures to mimic the temperatures of warmer climates, the distillery puts its own twist on the product by using the wide range of unique casks.
"Every country that produces rum will have their own sort of style," said Liam.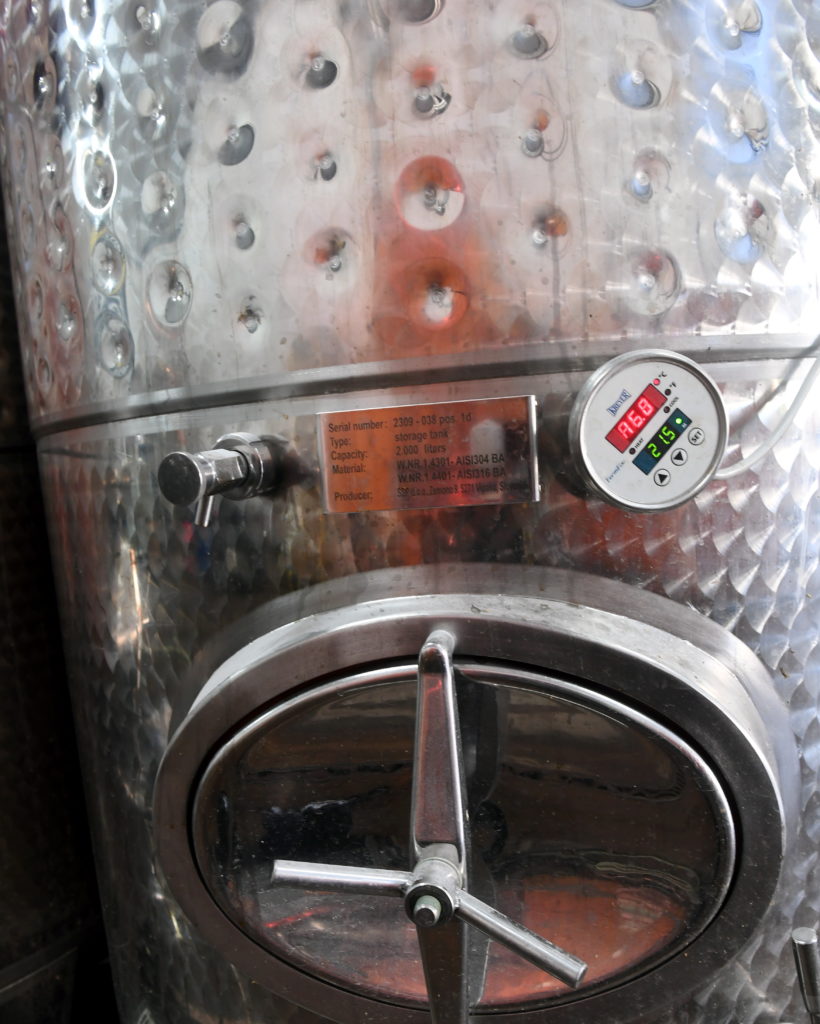 "French and South American rums will be much lighter in flavours and then on the total other end of the scale is the really heavy and funky Jamaican rums. They usually go through really long fermentations.
"The longer you leave it the more likely you are to have wild yeasts that start to propagate, which means you get a lot more exotic fruit flavours like mango and things like that. That's something we've tried to emulate a bit.
"Anyone who knows Jamaican rums will know they're really funky, but we've used dunder, which is the leftover stuff in the still after I've done a distillation and we use it to kick-start the next fermentation. That's how we build the flavour and we have a two-week fermentation time, which is quite long.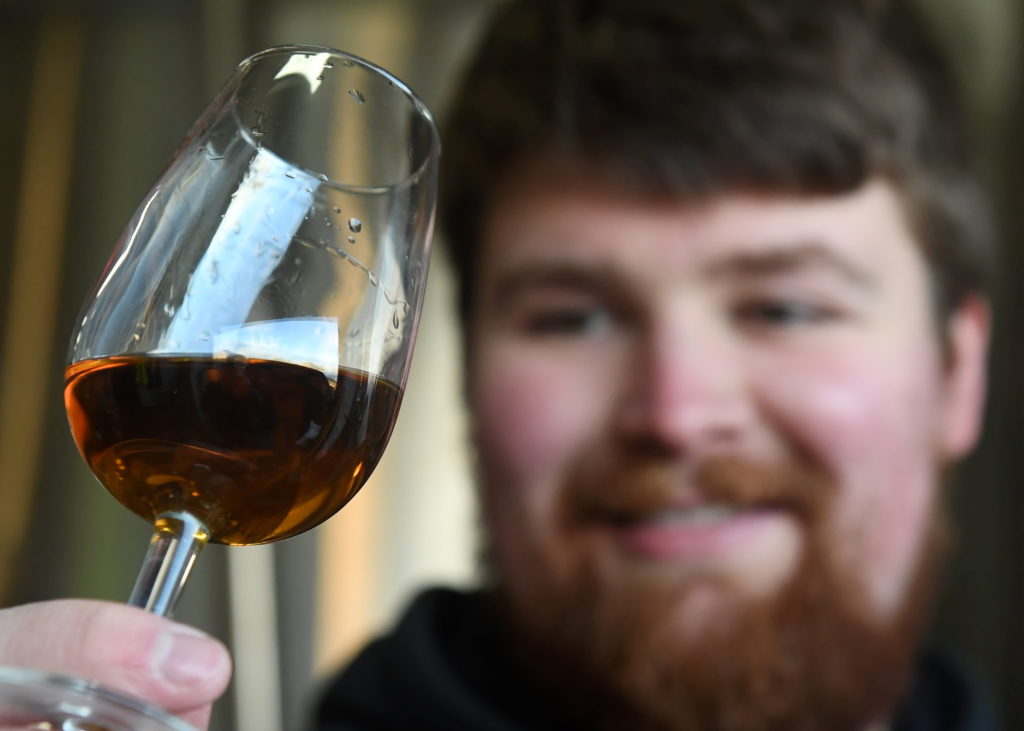 "The dunder goes into the dunder pits where we ferment the rum in an intermediate bulk container that has heating jackets around it when we're fermenting to keep them warm to keep the temperature high. Rum is usually made in warmer climates and it ferments a lot better at higher temperatures than say whisky."
Producing a range of four rum-based products, the Devil's Point collection includes the single-cask Virgin American Oak aged, an ex-sherry single cask rum, a Golden Aged rum and a coffee rum liqueur.
He said: "There are four products, two which have been done in single casks. It's one cask per rum that we use and the rum has gone straight from the cask to the bottle. We've done a Virgin American Oak and then there are our ex-sherry casks, too. Our ex-sherry has a bit more of a whisky character to it. The other gives whatever you put in it a much sweeter flavour, with vanillas, caramels and sweet flavours that marry up well with rum being a sweeter drink.
"The Golden Aged rum is a blend of a couple of casks that we really liked. We took one of the first and one of the most recent ones we've filled and married them up and blended them into something we really liked.
"Mike, who owns the distillery, also owns Dusk Bar in Aberdeen and they were looking for a house pour and we thought the Golden Aged rum would be a great idea.
"For the coffee liqueur rum we decided to tie it in with the Devil's Point range and we took some of our white rum, cold brew coffee from local supplier Roaring Stag and sugar and created it. It's been a big hit in the bar already."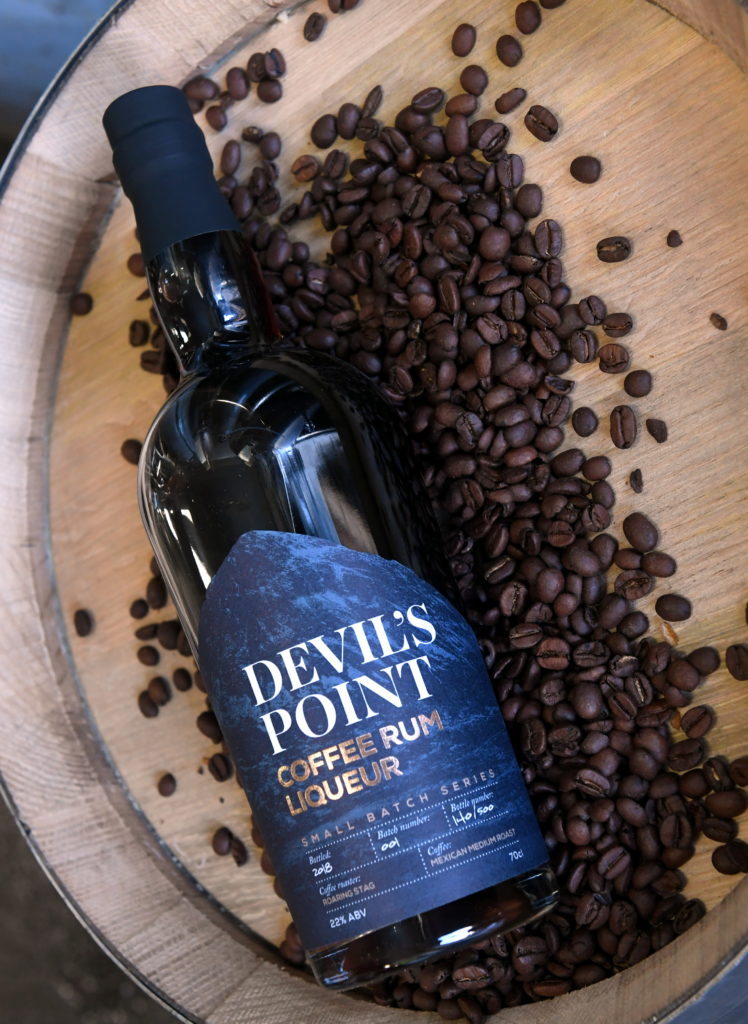 The rums stored in the casks are limited to producing around 75 bottles per run, and come in a variety of percentages depending on the cask and how long it has been left to age for.
"For the single cask rums we get about 75 bottles per 50-litre cask," said Liam.
"The single cask rums are very much like collectors editions, as it's small batch and we want it to be aligned with the whisky industry.  The Golden Aged rum is our core product and we'll be doing 500 bottles per batch as it's a blend of a few casks.  It's 38% and the single cask ones vary from 57-60%. Every single time we do the single cask it will be unique.
"Right now for stockists, there's a big focus on local spirits. Aberdeen and Inverurie Whisky Shop both have them, as does ABV Craft Drinks and Raemoir Garden Centre. We've already sold a lot of the single-cask stuff, so we'll be doing another release of that as soon as we can."
And with a funny story behind the brand's name, Liam says the local distillery is proud to incorporate the local area into the brand.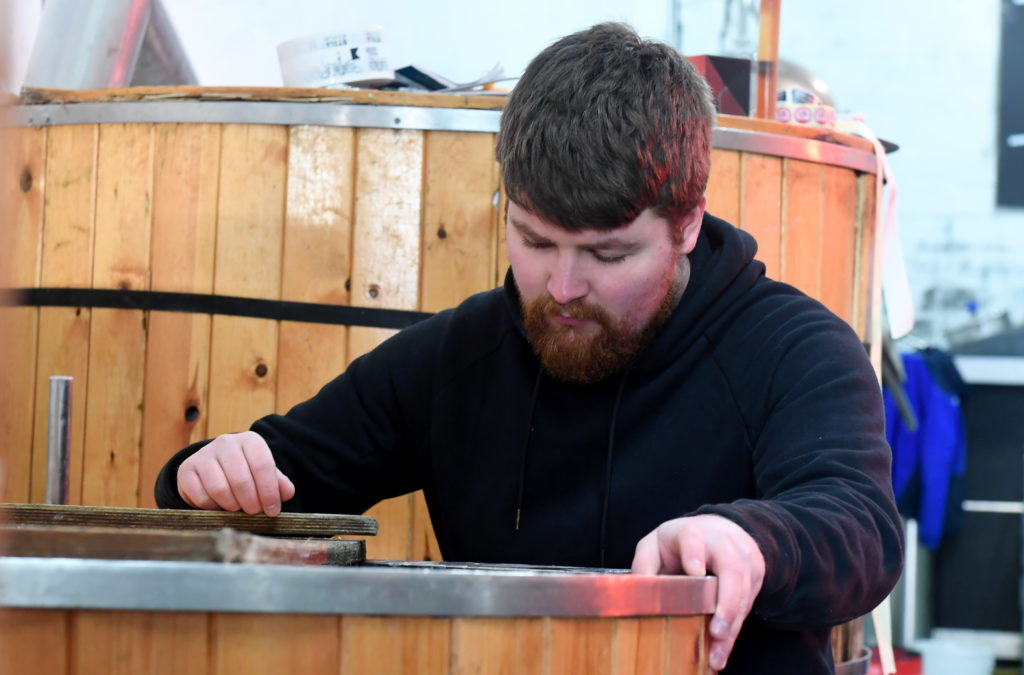 He said: "Devil's Point is a mountain in the Cairngorms.  There's a description on the back of the bottle about the mountain's original name. When Queen Victoria was visiting one time, she asked someone what the name was and he ended up calling it Devil's Point instead of its original name – but you'll have to pick up a bottle to find out what it is, as it's a little rude."
Looking to the year ahead, it's spiced rum and the potential of new premises that is the next big focus for the brand.
Liam said: "I think rum in general is the next big thing and I think spiced rum will be really popular.  We feel that rum fans will appreciate a rum made in Scotland, rather than a product that is entirely made or blended with Caribbean rum – with all our products we believe in provenance and the transparency of where it is produced.
"We're also planning to relocate the distillery, which is also home to a brewery. It will be much more accessible for the public to come to visit. The more we can get the consumer involved and show that it's a craft product and see the people behind it, the better. That can only be a good thing for the brand. There's nothing hidden and people can then see exactly how it's made – and to offer that would be really cool."