Edging closer to Freshers' Week, The Triple Kirks is all geared up with a fresh food and drink offering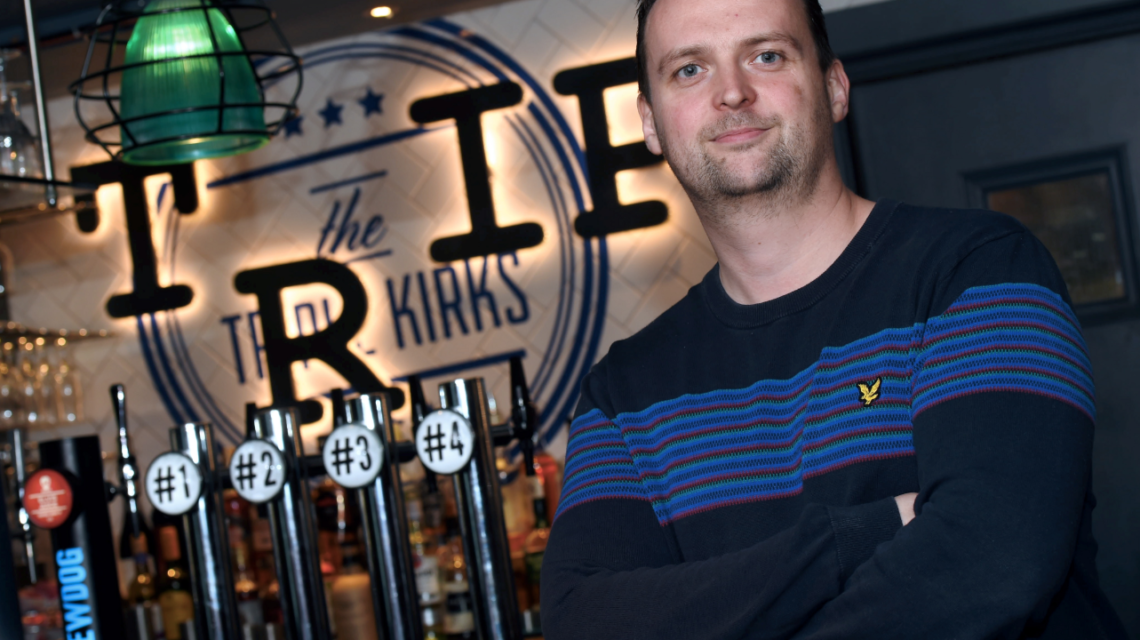 Considered one of the best-loved pubs in Aberdeen, general manager Michael McMillan has spent the past four years manning the fort at the city centre venue.
And with its newly-launched menu boasting a wider selection of non-alcoholic drinks and vegan-friendly dishes, he has high hopes it will prove popular with regular and first-time customers alike.
Triple Kirks on Belmont Street is known for covering the best sporting action, providing a variety of local and global beers, as well as carrying its very own club – Exodus – right upstairs.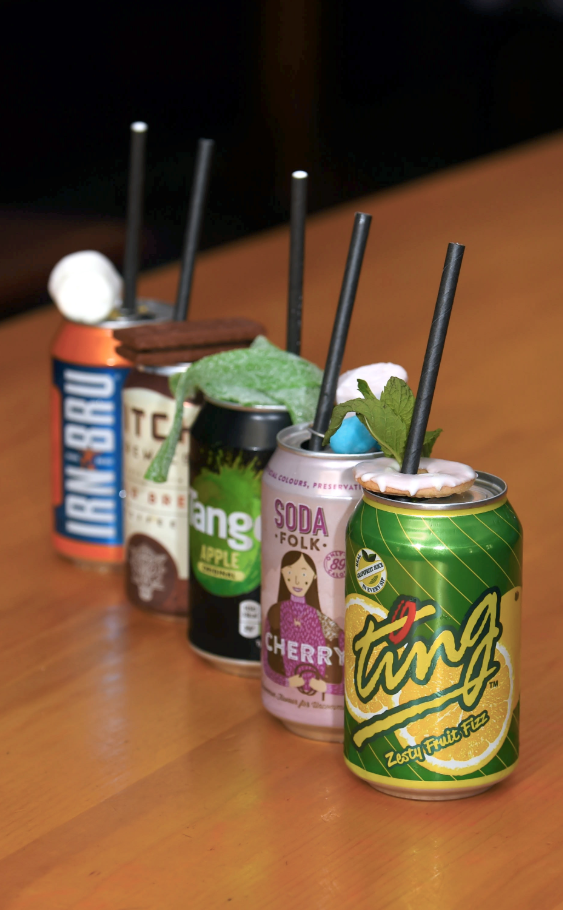 As September approaches, Michael and his close-knit team are preparing for the hectic spell that the month brings – Freshers' Week.
And over the years, the general manager has learned that customer feedback is one of the most important drivers behind a venue's level of success.
Michael said: "To begin with, I started working in pubs and nightclubs in 2001 behind the Bex Bar in Aberdeen.
"The idea of working in the industry was so appealing to me and came when I was at university and needed part-time work while studying.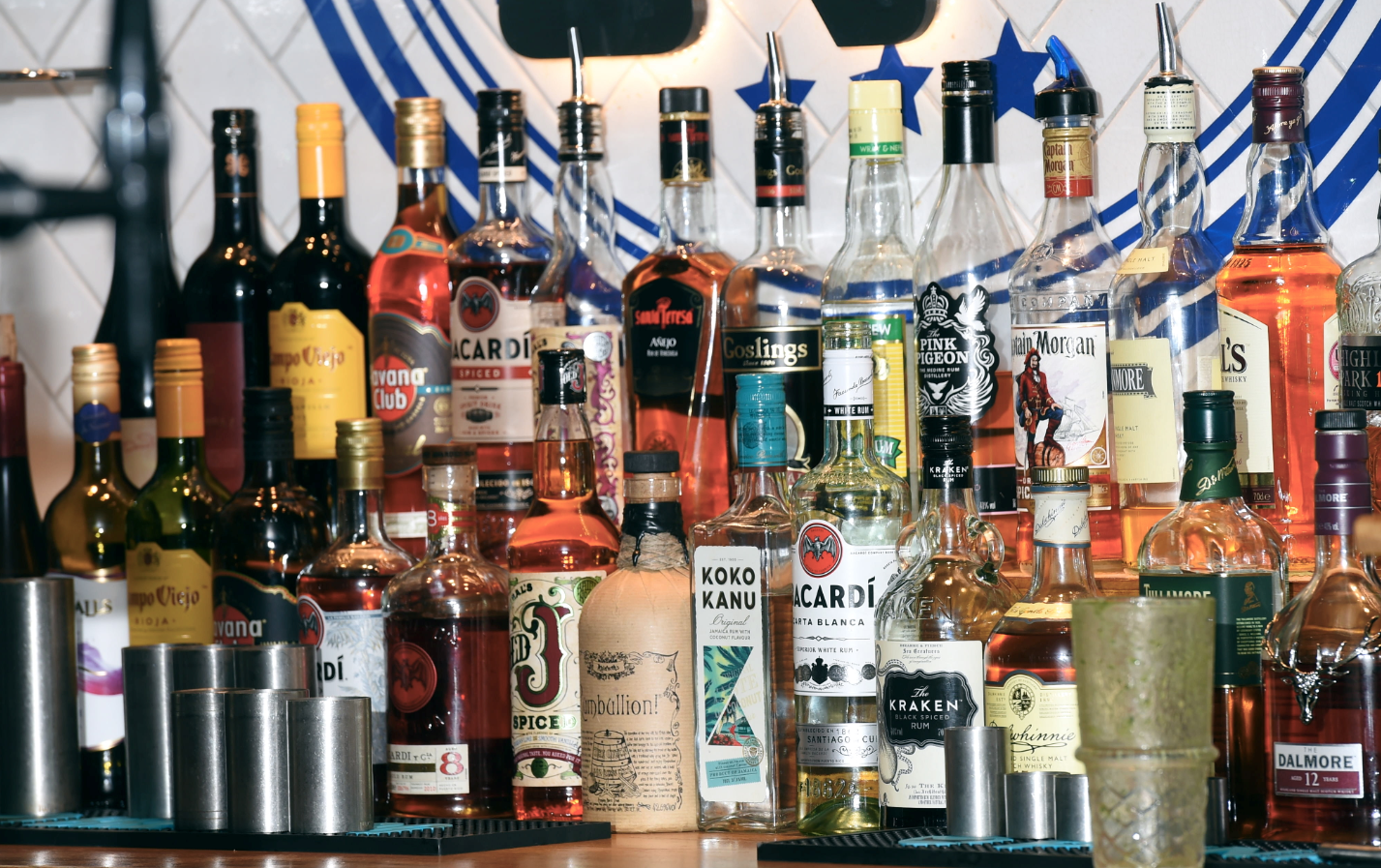 "I've been the general manager at numerous venues since then in both Aberdeen and Peterhead including Retro Room which is now known as The Shack, and the bar that once operated in the current Six°north building.
"I also worked in Archibald Simpson's at Castlegate and the Peterhead-based Cross Keys Wetherspoon's.
"It was four years ago now that I decided to switch things up and move to work in Triple Kirks and Exodus – and I haven't looked back since."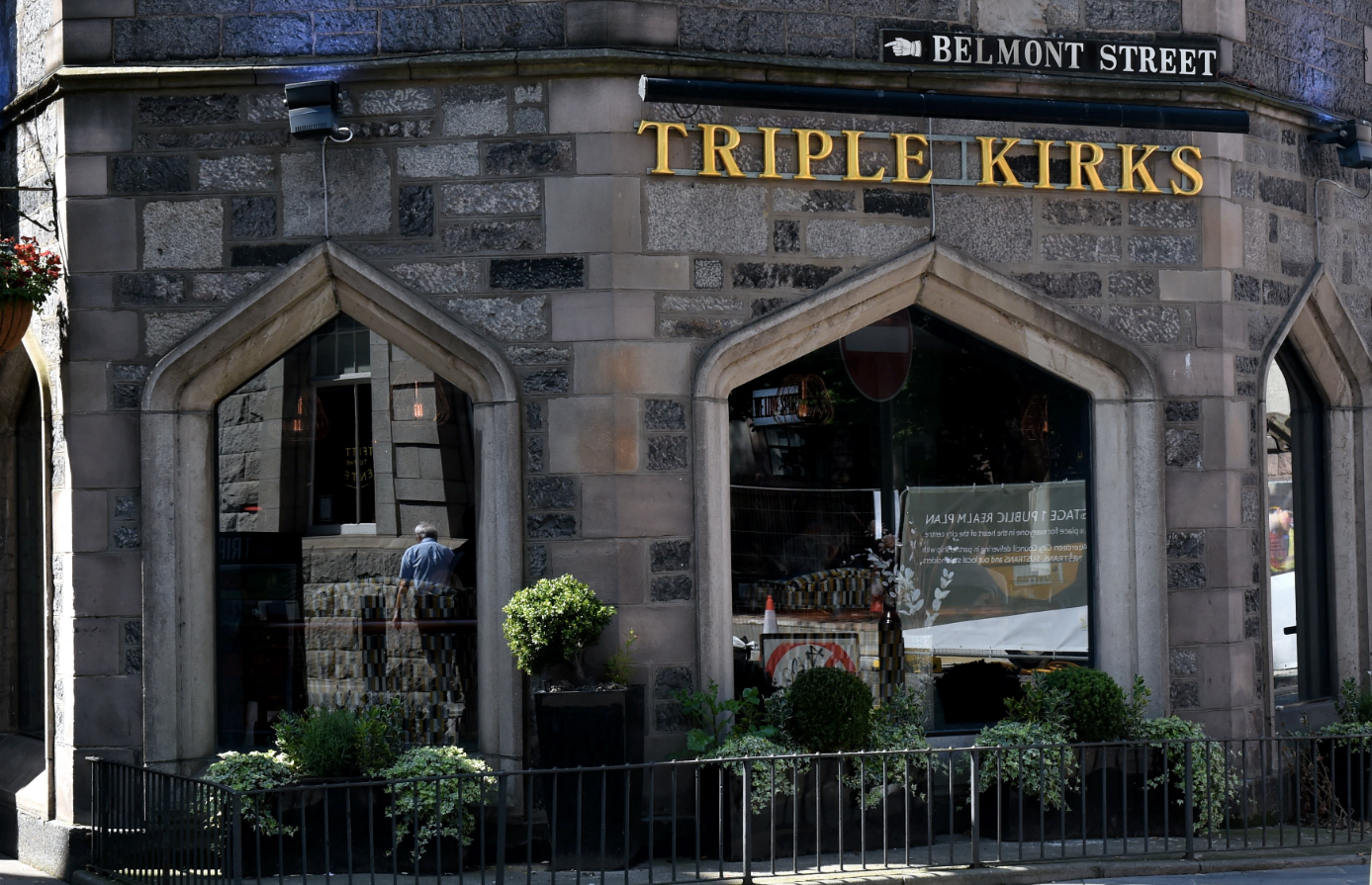 Michael was drawn to the abundance of promotional opportunities to work with at the bar, as well as its focus on providing constant sports coverage and delicious food and drink.
He now works around the clock to push their reputable reputation even further.
"Triple Kirks was really cutting edge in the market in my eyes," Michael said.
"The bar has expanded a lot with regards to what it now offers, but four years ago it tended to shift its focus to craft beer, sports and street-food.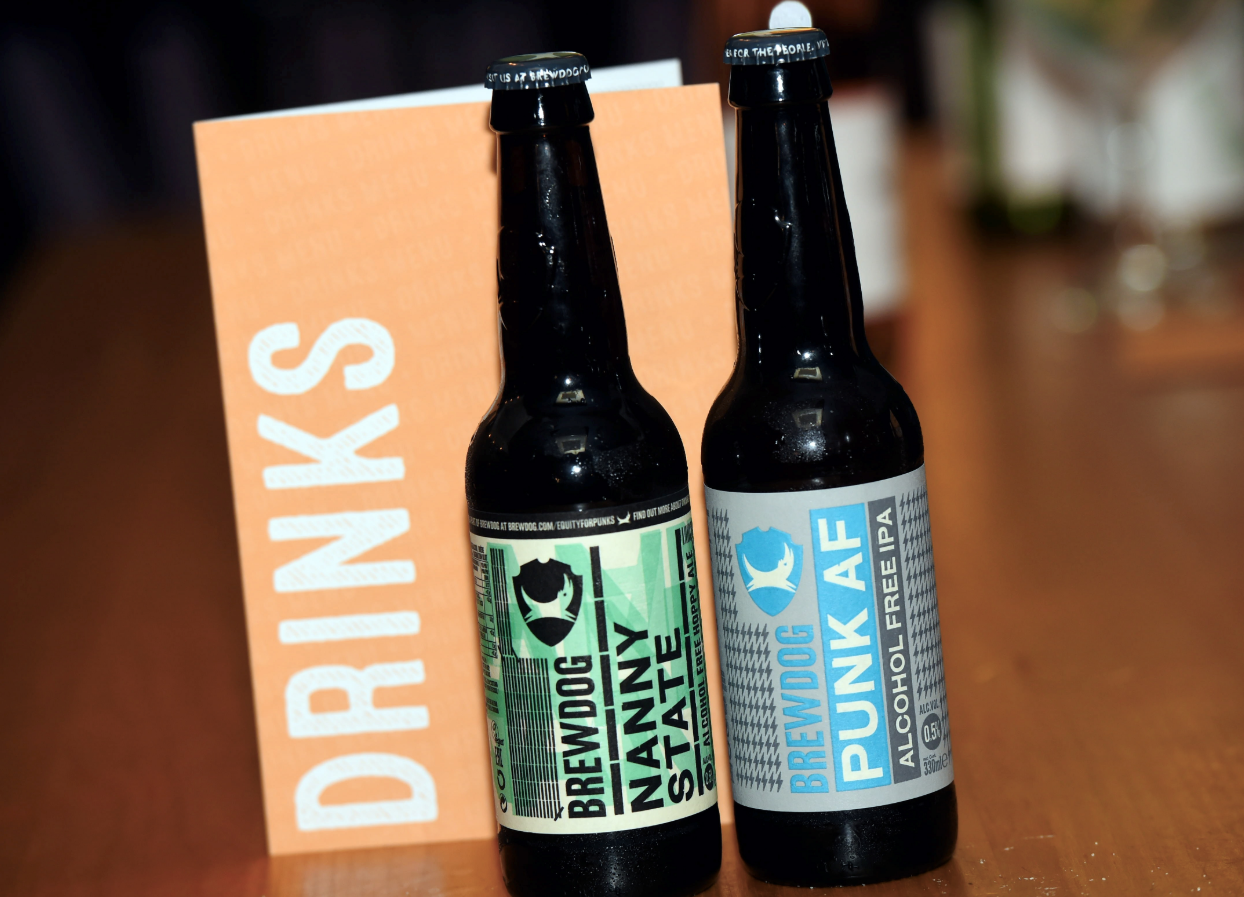 "It was also really fast-paced.
"That was where I wanted to be in comparison to my former job, which was very much driven around real ale.
"I have a lot of freedom here and I really enjoy working on the venue's deals and offerings to make sure we're keeping customers satisfied.
"We have a really good range of beers focusing on local and global breweries, including BrewDog and Fierce. There's also a couple in stock from BrewToon and Speyside at the moment."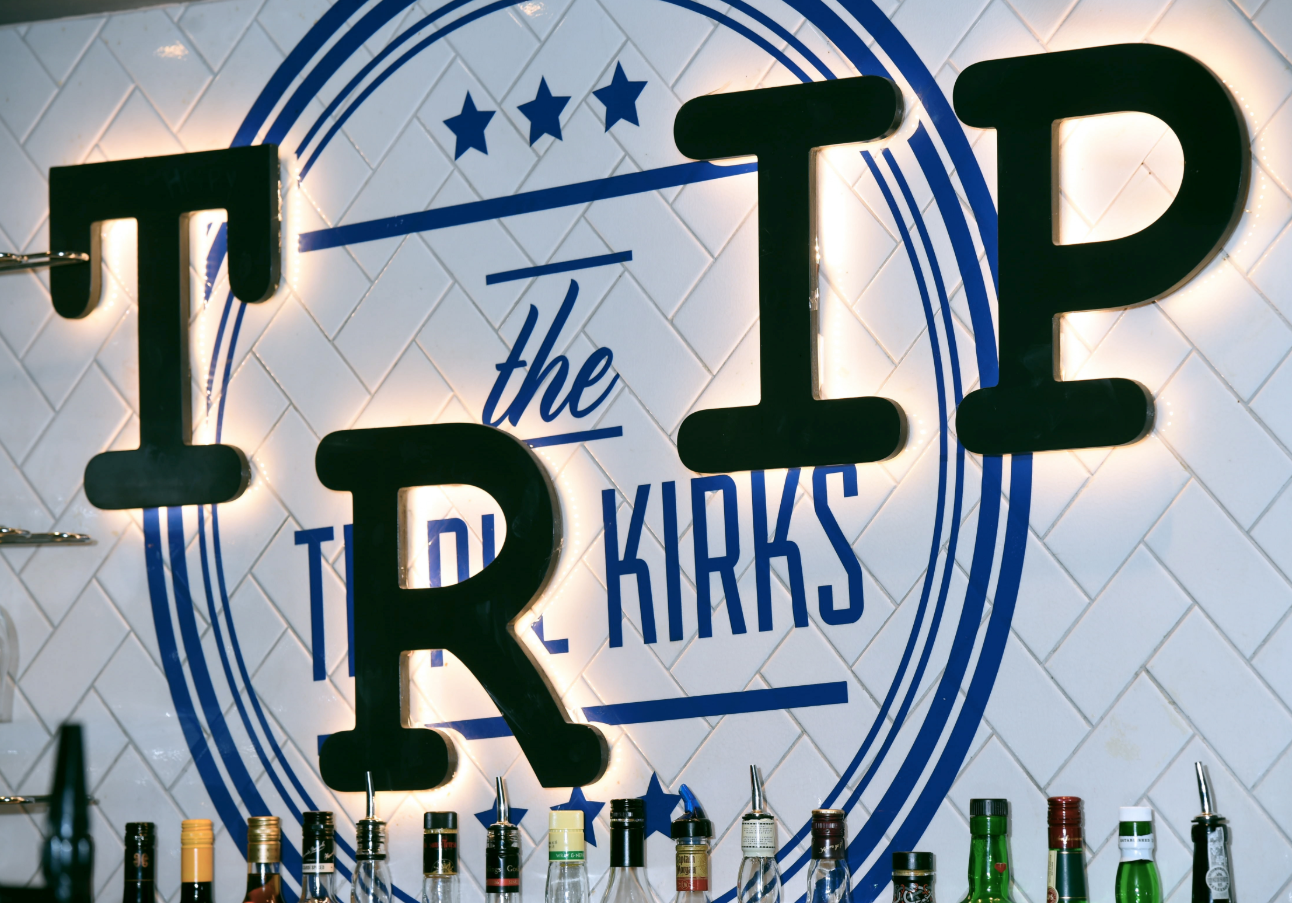 And not only does the venue support local producers as much as possible, but it is an avid backer of breweries known across the country.
"There are a lot of products that come through from Top Rope Brewing, who are based down south," said Michael.
"And during Freshers' Week, we have a tap takeover from Thornbridge.
"Along with our focus on a good brew, our staff members also try to make it the go-to venue for those who enjoy watching sports, whether that's rugby, football, athletics or wrestling.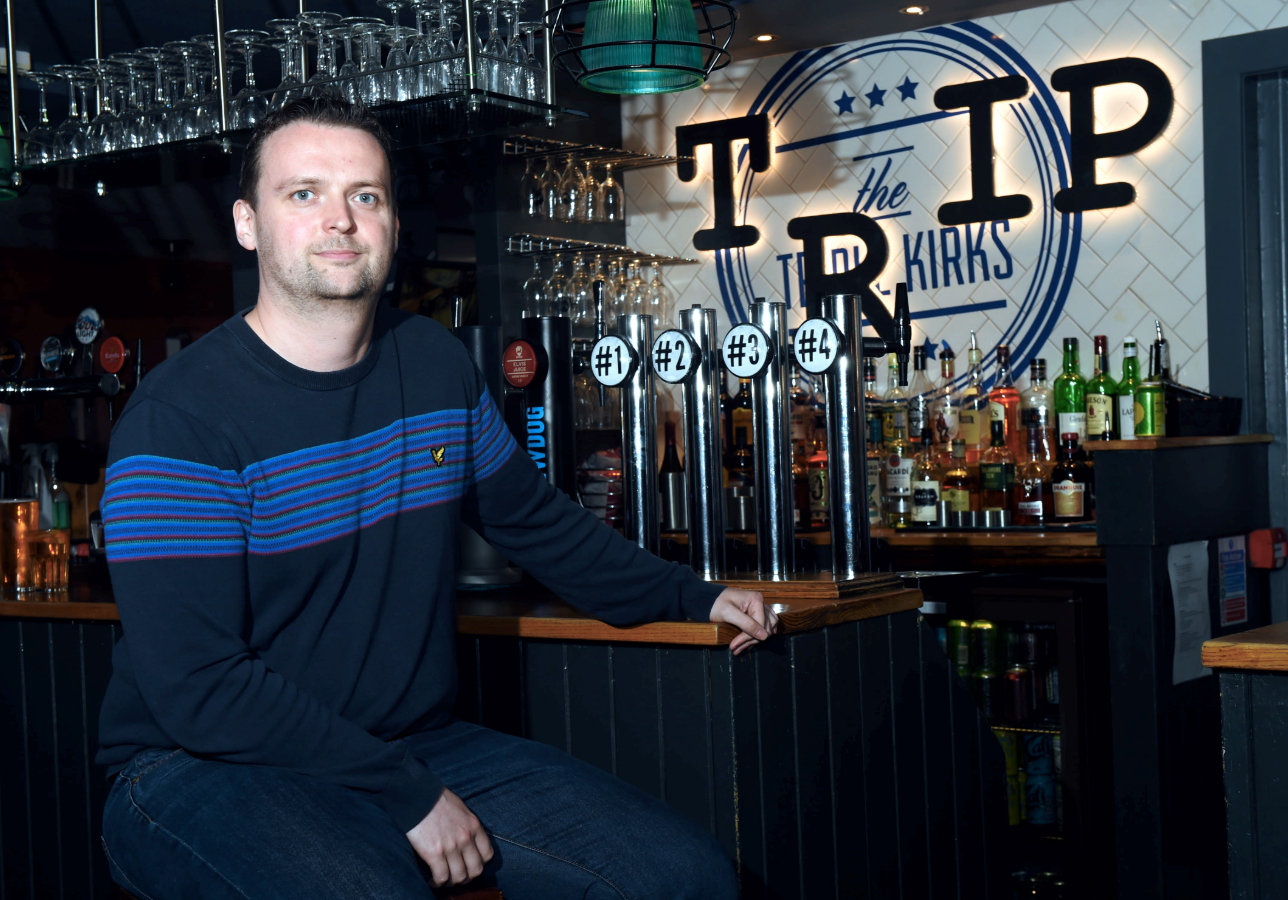 "We're signed up to just about every Sky and BT Sports channel you can imagine, so there's definitely something for everyone."
Triple Kirks launched its new food and drinks menu this week, which includes firm customer favourites with the addition of fresh, tasty and refreshing creations.
Taking inspiration from the growing popularity of vegan-friendly meals and non-alcoholic drinks, the two menus now showcase these options on a much bigger scale.
"Both menus were formed based on customer demand," said Michael.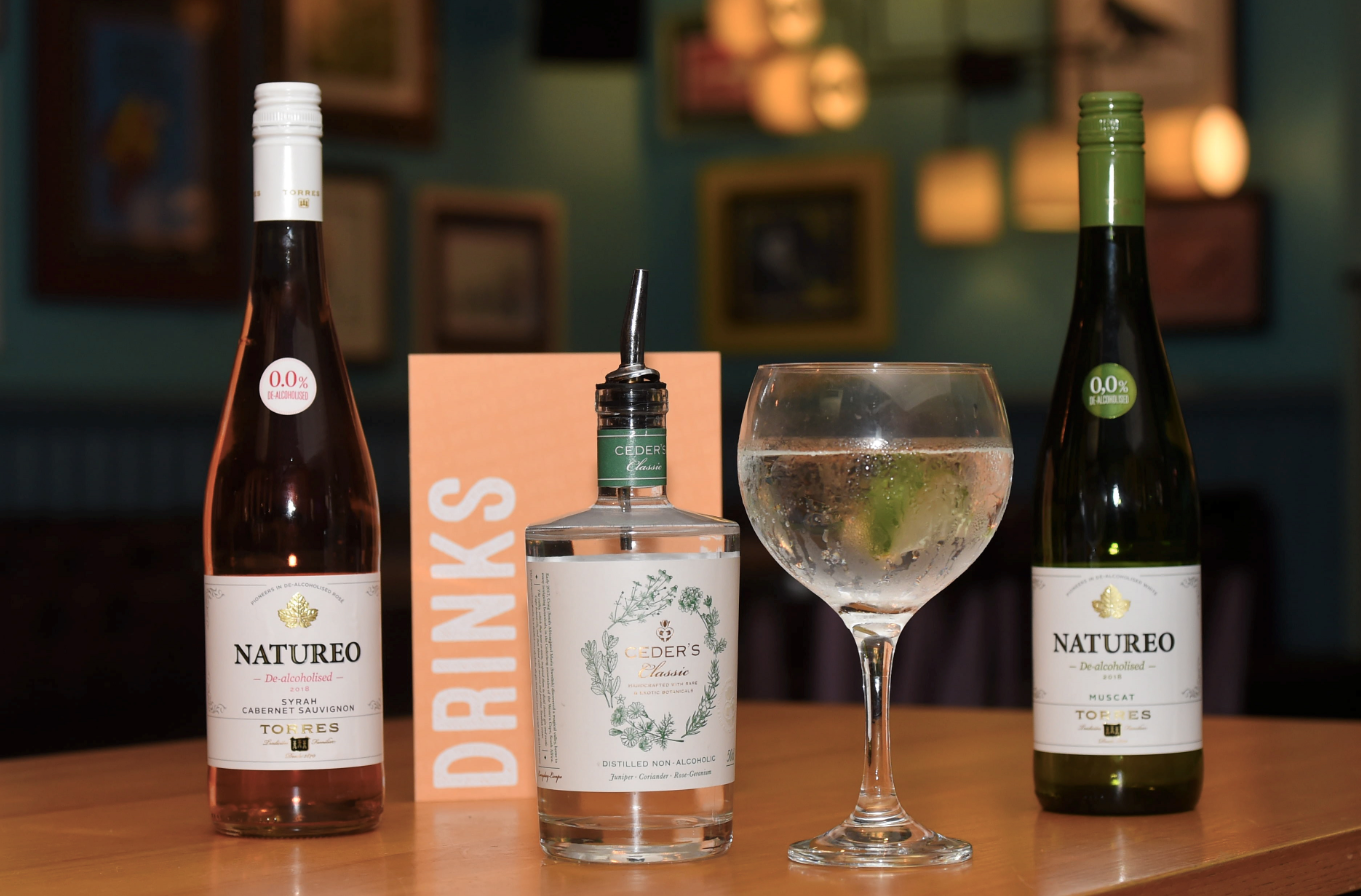 "Fruit and sour beers are really popular at the moment, so we've made sure to incorporate a lot of these.
"We also have people coming in and asking for non-alcoholic drinks more often now, so we thought it was important to make our new range of alcohol-free drinks vast in order to suit a range of drinkers.
"The drinks menu gets a yearly refresh, and this time around there will be more alcohol-free wines, beers and gins available.
"I think it's important to have a variety in order for people to have something new to try out when they're visiting.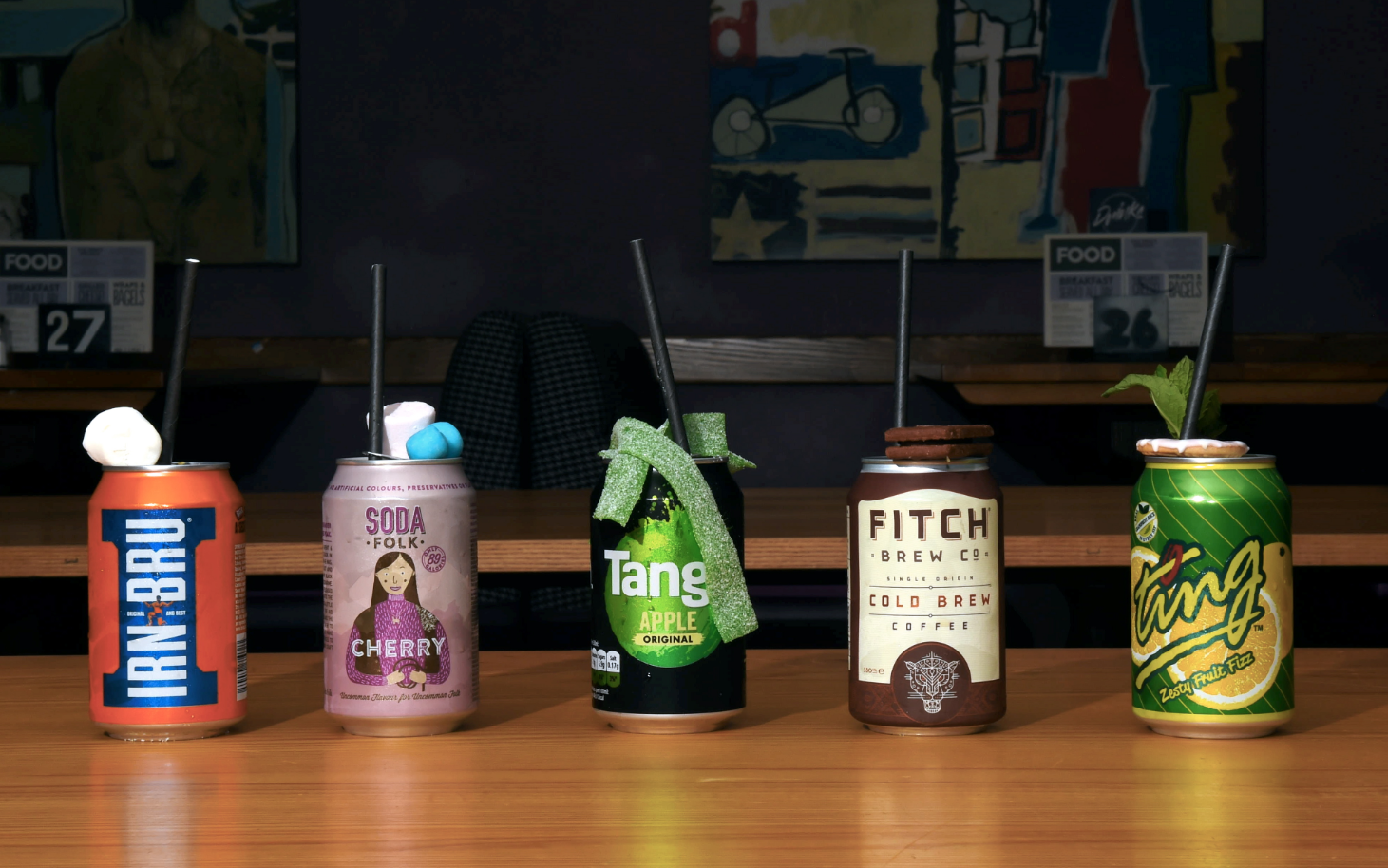 "But I also think it's important to have a good, strong core range so they also know to expect some of their favourite food and drinks.
"We've had great success in the last year with the vegan options, so we've taken this into consideration and decided to increase the amount of these dishes available."
Triple Kirks has also been recognised for its array of quirky drinks over the years, including protein shakes, fruit and vegetable smoothies and tin can cocktails.
The fun tin can cocktails include favourites Bru Doggy Dog – Irn Bru with vodka and Cointreau topped with popping candy, Espresso Martinny which comes with bourbon biscuits and Gin Ting which is a rum-based drink served with party ring biscuits.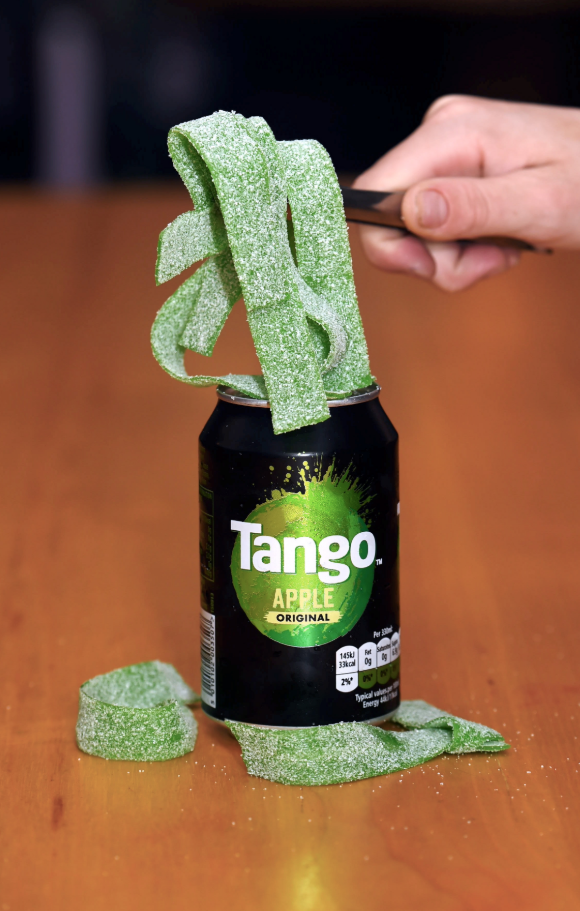 Michael admitted his team are always working together to look for new ways of keeping things fresh and love creating the diverse drinks.
Michael said: "The launch of our canned cocktails really kicked off and we always have customers asking for them. I think the main reason for this is down to the fact that people love something a bit different, so we always make sure to keep things interesting at Triple Kirks. The vegetable, fruit and protein smoothies have also gone down a treat too.
"The bar and club have loads of different events going on and there's a range of promotions available for customers every day.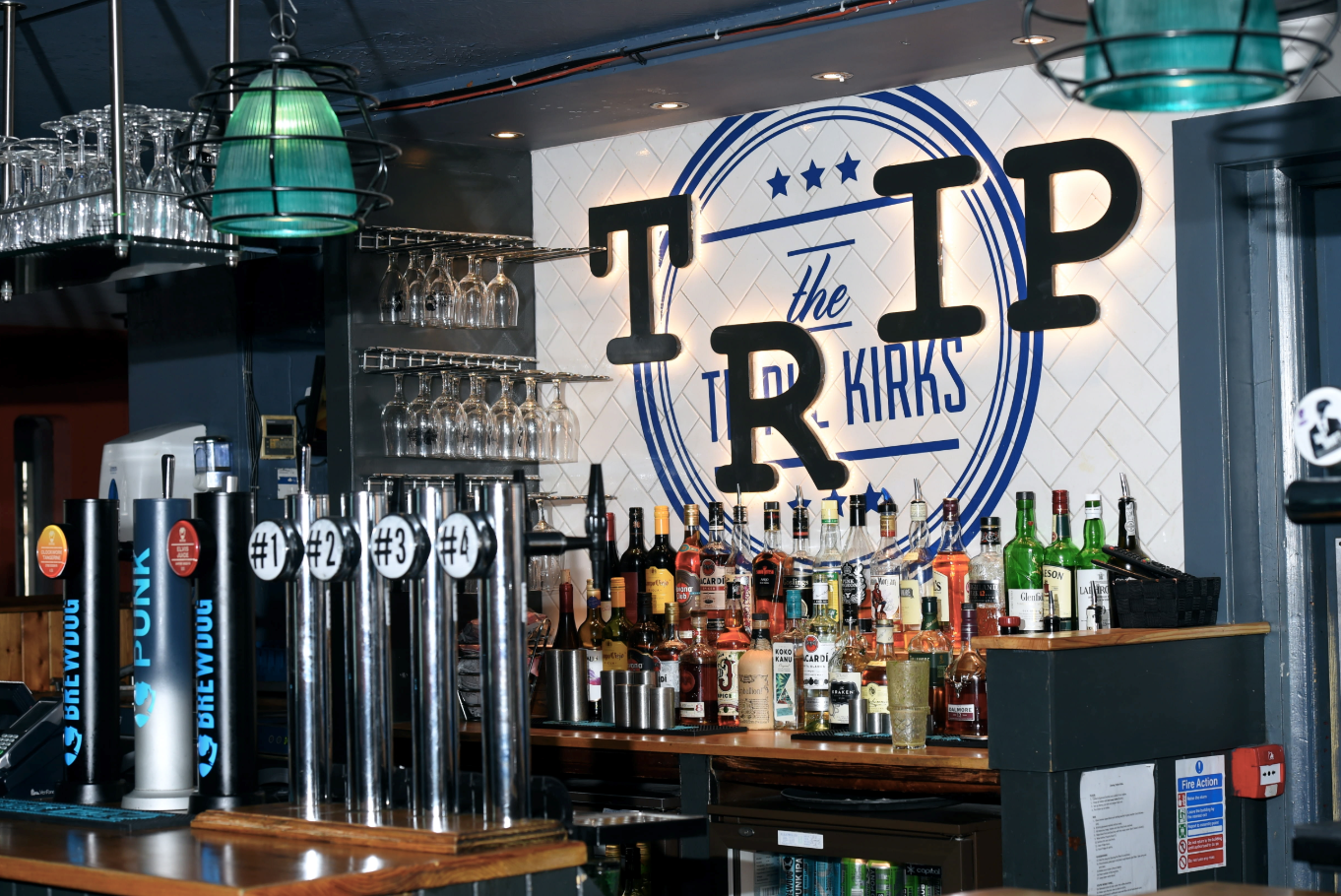 "As well as the launch of our new menus, this includes the introduction of our Build Your Own Burger (BYOB) Tuesdays.
"And from September, our kitchen will be operating until 11pm on weeknights and 2am during the weekend.
"This is to push the cafe culture forward for us and will allow customers to experience a more chilled out atmosphere.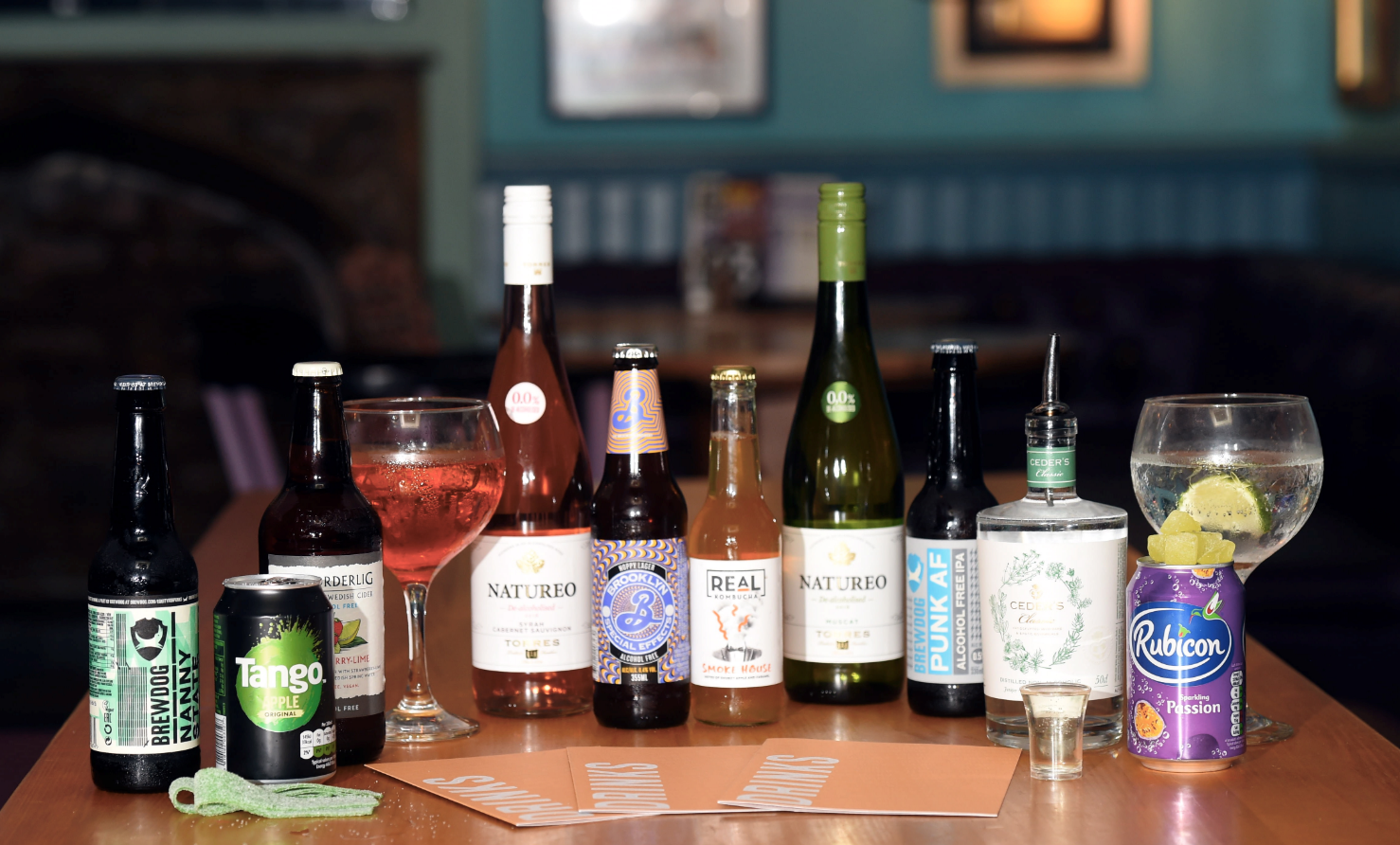 "There's usually about 25 of us working at Triplekirks, but because of the number of students over Freshers' Week, there can be from 35 to 40 employees. We're looking forward to the busy spell as always and hope these new offerings will go down a success."
For more information visit social-squirrel.com/thetriplekirksaberdeen