Drinks at Home: Esker Spirits' gin gift pack is "the gift that keeps on giving"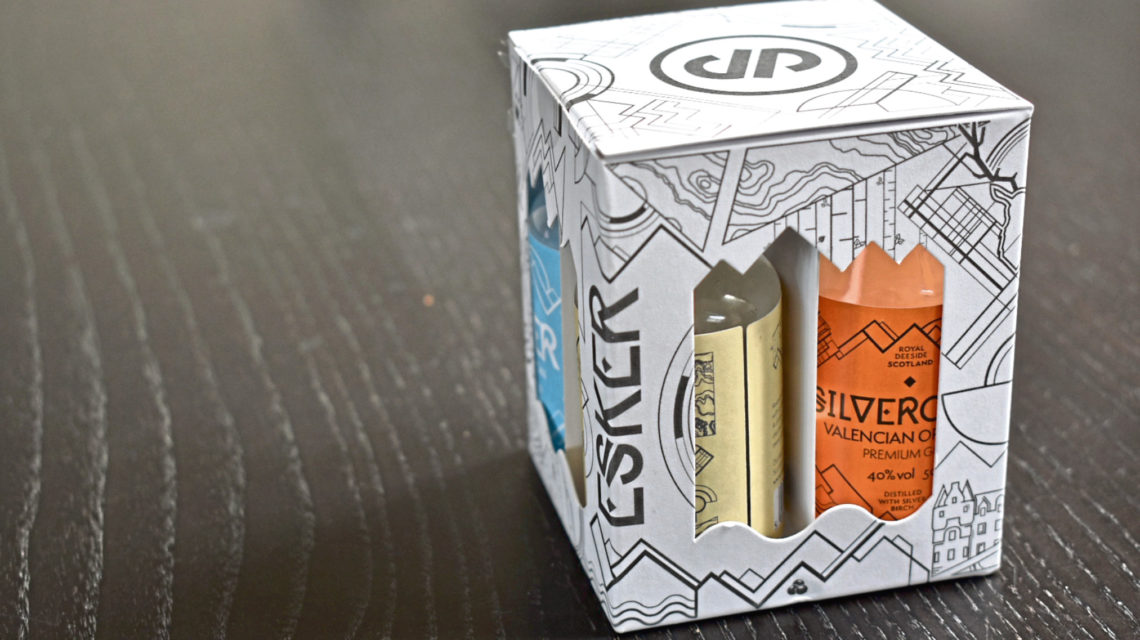 What can be cooler than a cold gin on a hot summer's day? How about four gins to choose from in a pack that looks like an ice cube.
If nothing else Esker Spirits deserve a wee cheers for a gift pack that makes you say "oh, that's clever" when you open the parcel that arrives on your doorstep to see the cube-box and its icy design.
And this is certainly the gift that keeps on giving, when you consider what's in the box.
There are four miniatures, each 5cl, of some of the finest gins from the range offered by this switched-on Royal Deeside distillery for £20.
You can, of course, savour them over a while. Or you can decide to go gin-tastingtastic to kick off your first weekend as lockdown starts to ease. Which is what my wife and I did. Mindful of not going too hard and fast, though, we did sharesies, each sampling one and giving the other a taste.
First up was the signature Esker premium gin. This is a clean, refreshing spirit that pairs well with tonic and a slice of citrus. With heather and silver birch sap in the mix, it is a balance between floral notes and a wee hint of bitterness. A lovely gin.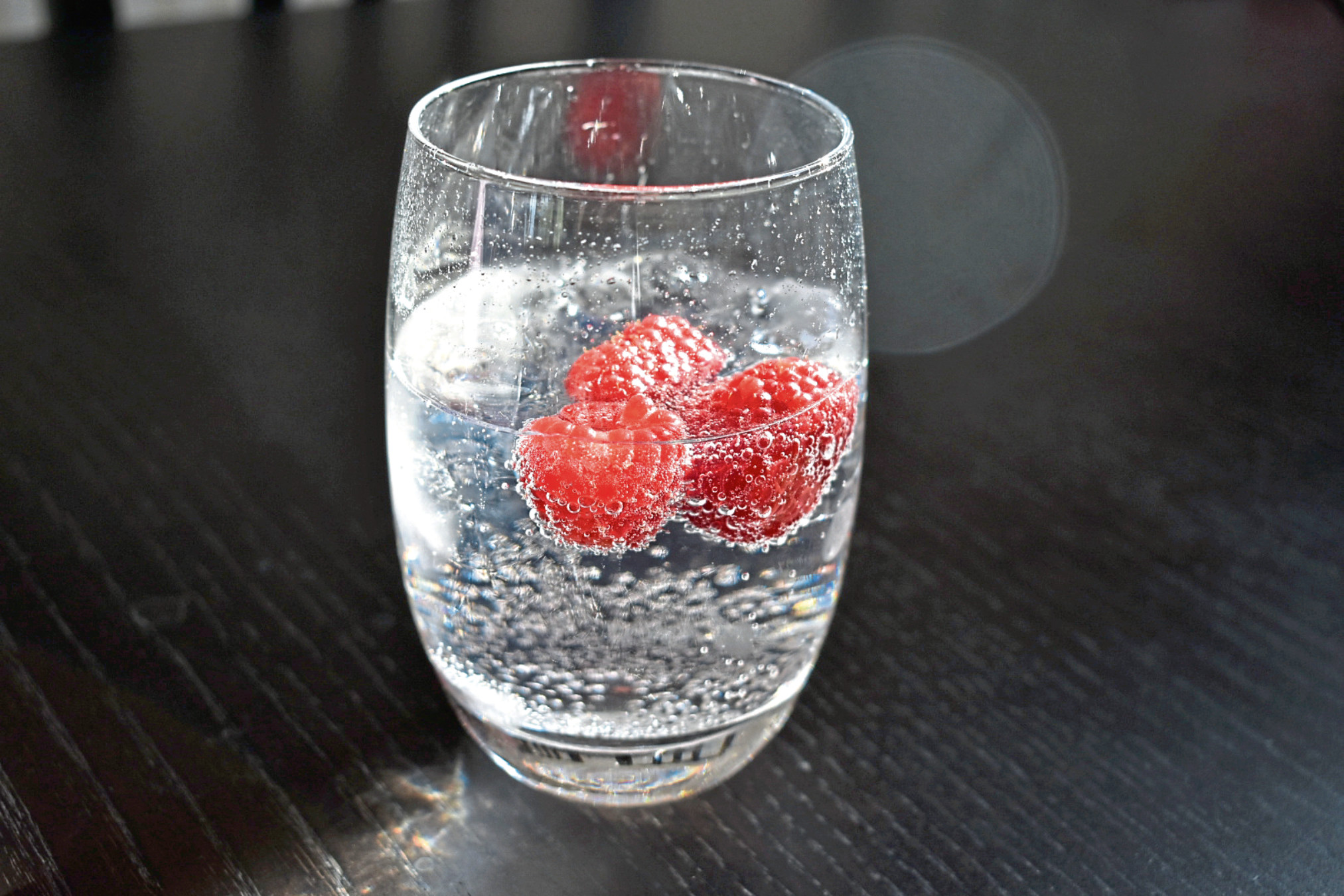 While I was enjoying that, my tasting partner was sipping away at the Silverglas Scottish raspberry iteration. Flavoured gins can be hit or miss, often too syrupy. Not this one. The raspberries were more suggested than full-on and, with raspberries as a garnish, it was perfect for a warm summer evening.
We took out time with those, but waiting in the wings were the last two gins for our session.
Again from the Silerglas range, the Valencian orange hat the same merits as its raspberry stablemate. Citrussy, a touch bitter, but not overwhelming with junipers adding that ginny-gin flavour to the party. It goes remarkable well with a twist of lemon I was particularly looking forward to the last wee bottle out of the box.
Esker Gold arrives with honey and spice in the blend. It makes for a gin that is nicely sweet, but with warm notes, too.
I actually had a taste of this neat, to begin with and it really is a great wee sipping spirit. But since we were sharing, the tonic and lemon went in – and still the Gold shone through. Full of flavour and probably my favourite of the lot.
And, thanks to pub-measure careful pouring, we still have enough to do it one more time.
The ice cube is more than just clever marketing and pretty packaging. It is also a taster of some of the remarkably good gins Esker has to offer.
Certainly, there is a bottle of the Gold in my future. Now that really is cool.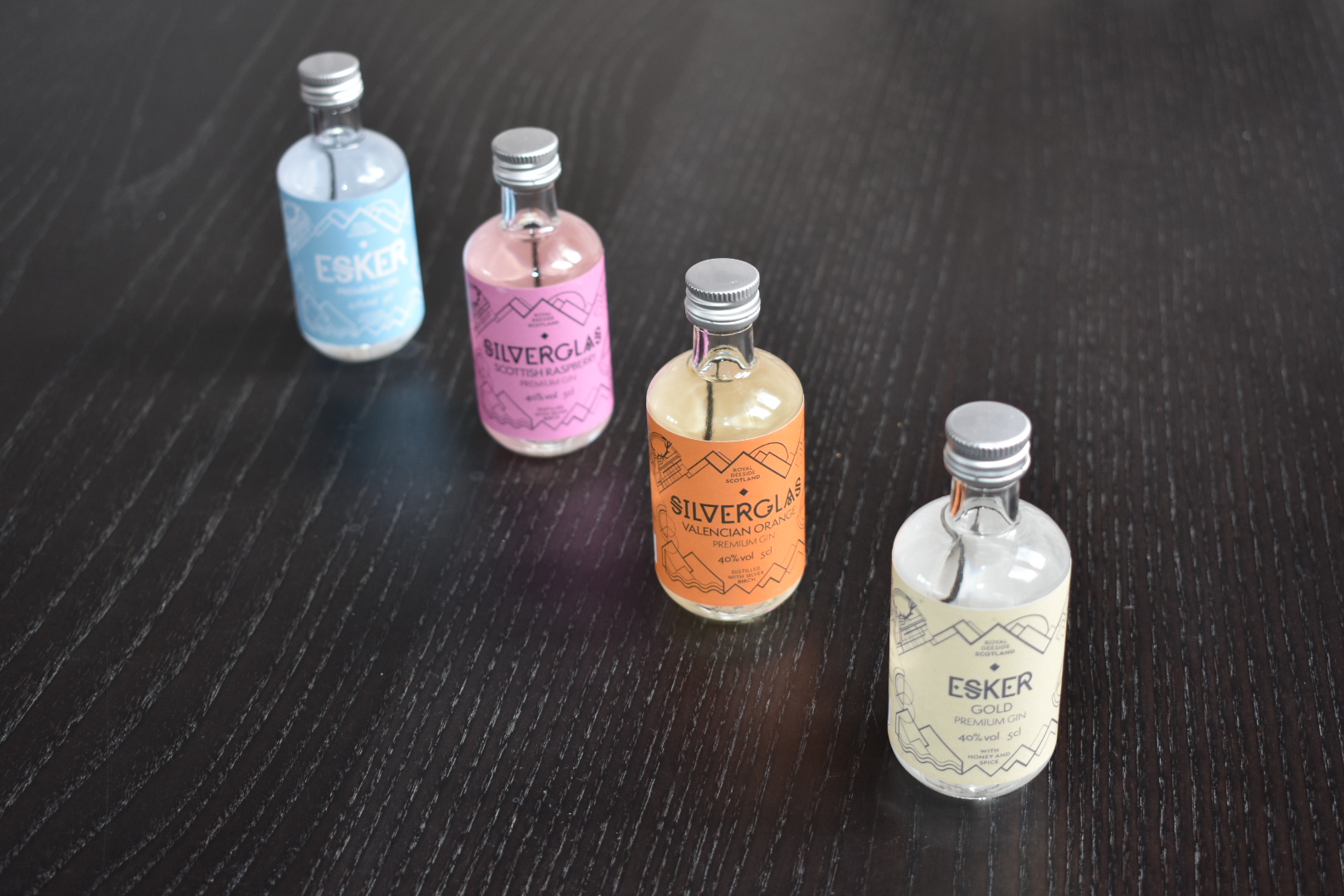 Price: £20 Visit eskerspirits.com to place an order