Drinks at Home: Aberdeenshire brewery Reid's Gold takes home the gold for quirky names and flavours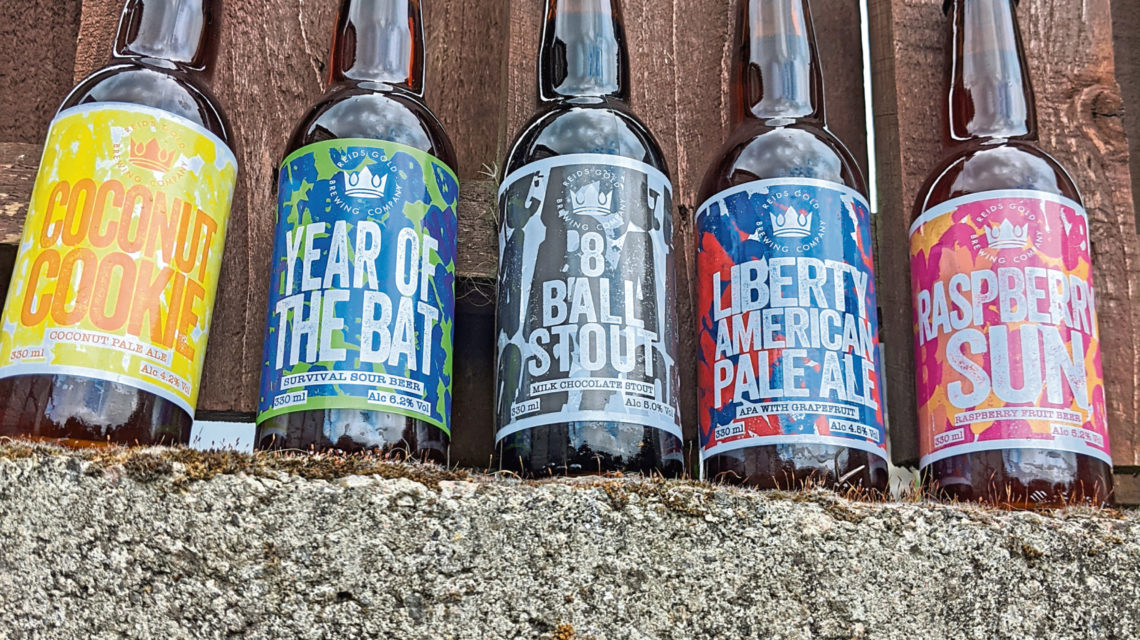 When discussing the next supplier for our Drinks at Home feature, I came up with a number of possibilities but most of them have already graced our pages in some way, shape of form.
Society's Head Honcho then mentioned Reid's Gold. I drew a blank. Having regularly blown my regional craft beer knowledge trumpet, this was a little embarrassing.
Stonehaven-based Reid's Gold haven't been on the scene for long. Despite owner Barry Reid dabbling in brewing since 2013, it wasn't until 2018 that the company really started selling their beers. I went to the website and was immediately surprised at how interesting the beers sounded. And I mean interesting in terms of style and ingredients, not just names. For too long, craft beer has insisted on hilariously wacky names that cause the Camra faithful to look on with a mixture of pity and anger in their eyes (Disco Fork Lift Truck, anyone?)
I hand-picked a box of the core range (omitting the wheat beer; I hate wheat beer and cannot review it objectively due to it being hideous) plus a couple of seasonal releases.
Although I opted for the next day delivery (Thursday) the box didn't actually arrive until the following Monday. Due to the scale of the Reid's Gold operation and the current volumes of deliveries being made, it wouldn't be fair to criticise too much.
My box consisted of Liberty APA, Raspberry Sun (fruit beer), 8 Ball Stout, Coconut Cookie (pale ale) and Year of the Bat (sour).
Liberty APA is brewed with grapefruit and, while there is a bitterness, it's a hoppy bitterness that doesn't have a great deal of citrus notes. There is a hint of grapefruit but it doesn't feel sharp enough to be a headline component of the beer.
Raspberry Sun is a very mellow drinker that has an almost wheaty flavour. The fruit is refreshing but again, using flavours like raspberry suggest a sharpness on the palate that wasn't there.
Coconut Cookie is where things get interesting. I don't know where the cookie sits in the mix but the coconut is a huge flavour, from nose to aftertaste. It's an inspired addition to a mild pale ale and breaks the mould of the more obvious pairings. I'm not sure the balance is 100% there yet but this is a hugely promising tipple.
8 Ball Stout is a little deceptive. Badged as a milk chocolate stout, I was expecting more lactose and a smoother finish. However, there's a strong chocolate punch on the palate with a pleasing bitter aftertaste.
Year of the Bat is, first and foremost, a wonderfully topical name for a beer. At 6.2% this sour is the heaviest hitter of the bunch but is surprisingly drinkable. There's cherry hints throughout and the sourness isn't overpowering, making it a great summer brew.
Reid's Gold is clearly the brainchild of a man who understands beer and wants to push the boundaries. These beers show an exceptional amount of promise and I can't wait to see what happens next.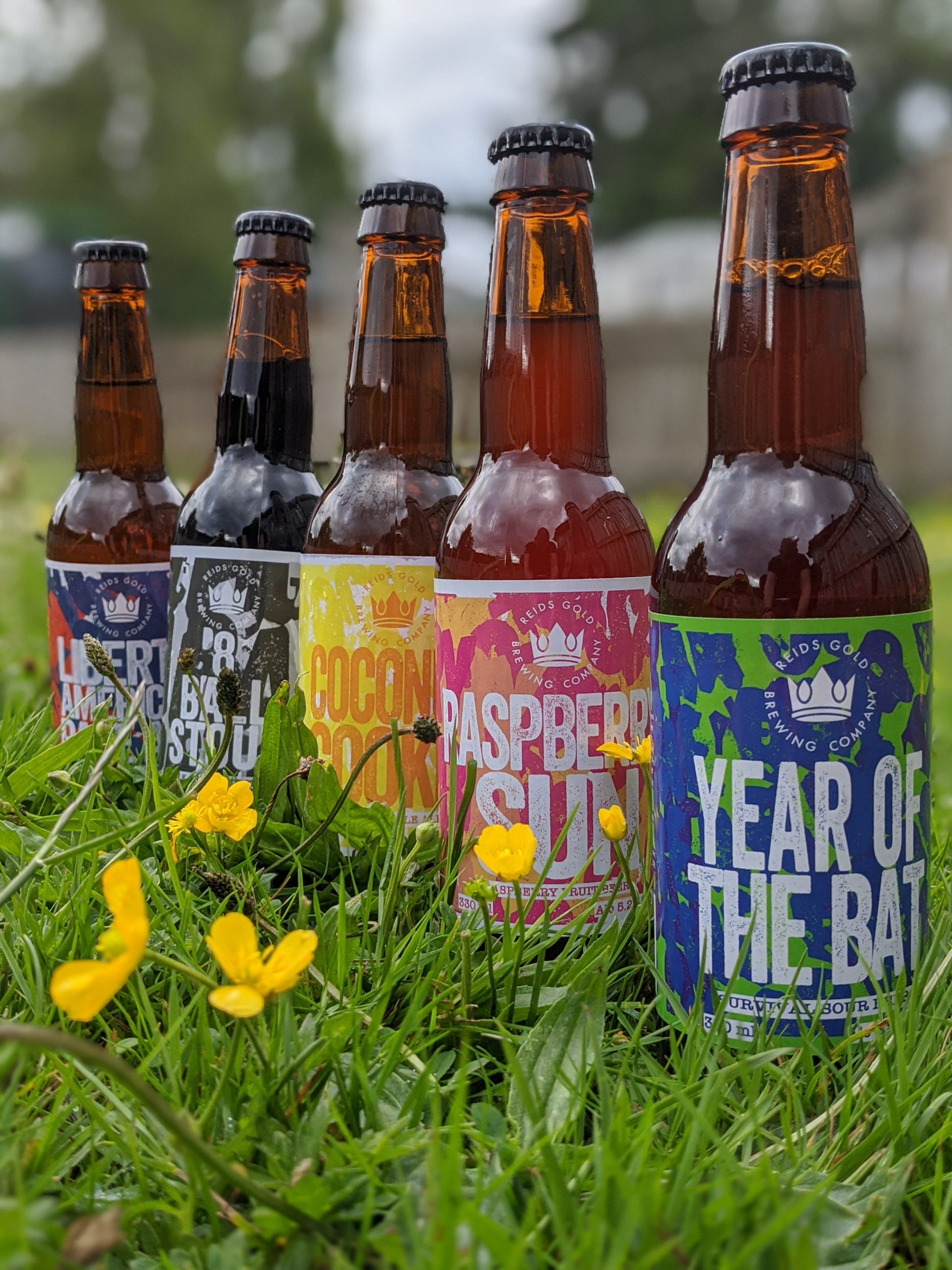 Price: £27.59