Design your dream wedding cake with Aberdeen's O'Caykx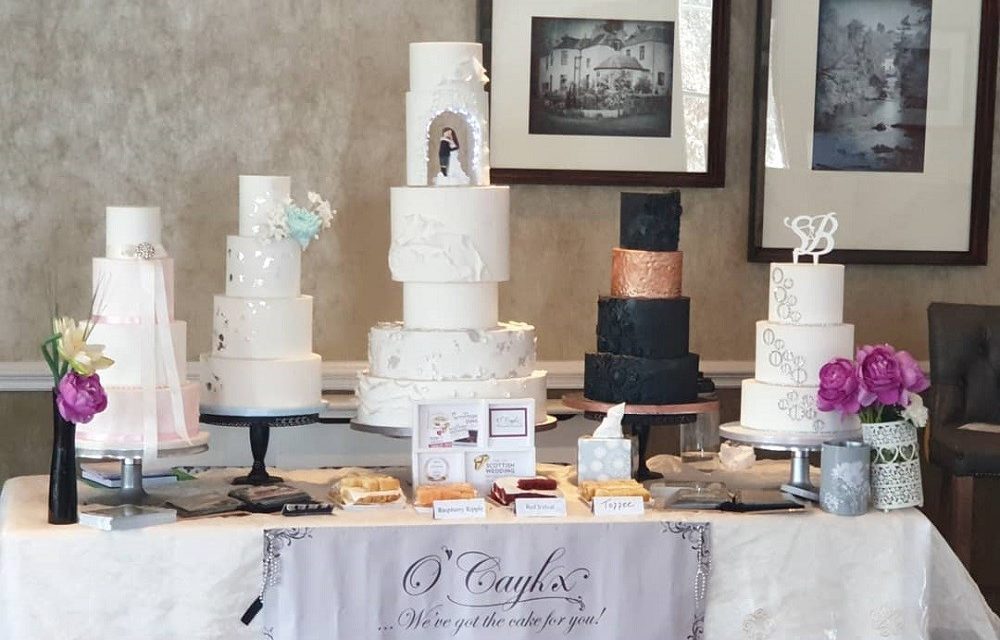 Do you still have to sort your wedding cake? If so, get inspired with a visit to Aberdeen's O'Caykx.
The award-winning bakery has been located in Schoolhill for six years and is now on the suppliers list for a number of Aberdeen and Aberdeenshire venues.
Its success is all thanks to its versatile team of four bakers, who are pros at designing standout, delicious wedding cakes.
Take this elegant cake, below, as proof – it's definitely a showstopper!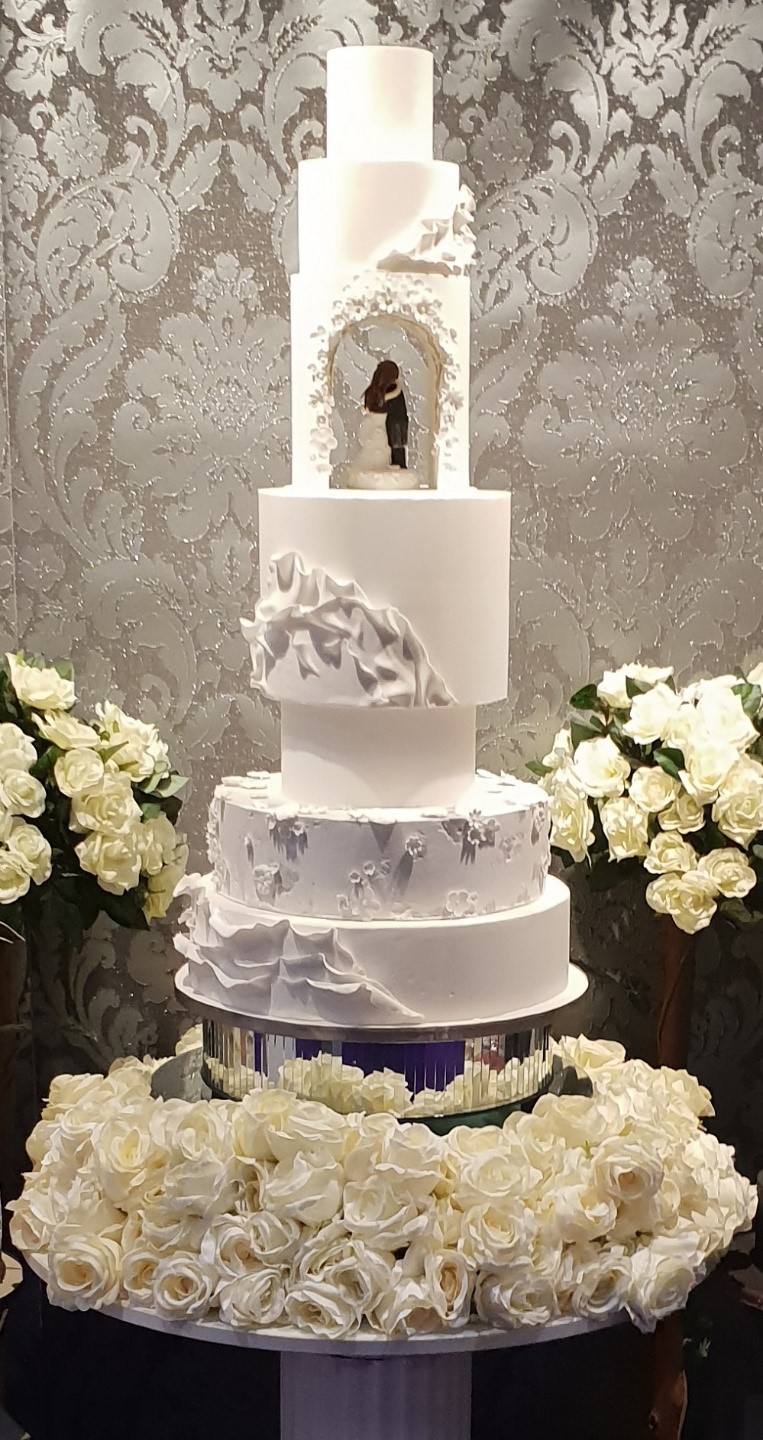 The monotone colour scheme, pretty fondant icing and clean lines are seriously sophisticated, whilst the towering tiers featuring a light-up, rotating bride and groom cake topper add drama.
All their cakes are made from scratch with only the best ingredients, and their focus is clear – to make cakes that taste as amazing as they look.
You'll get to choose from 26 different flavours when designing your O'Caykx cake, and a variety of different finishes and sizes to suit your wedding theme.
And the final cake will be designed specifically to your style, taste and budget.
Pop into the O'Caykx store at 22 Schoolhill for some friendly advice, samples and plenty of inspiration to design your dream wedding cake.
You can also get in touch with O'Caykx to arrange an appointment at your convenience.