Customise your own FreshMex burgers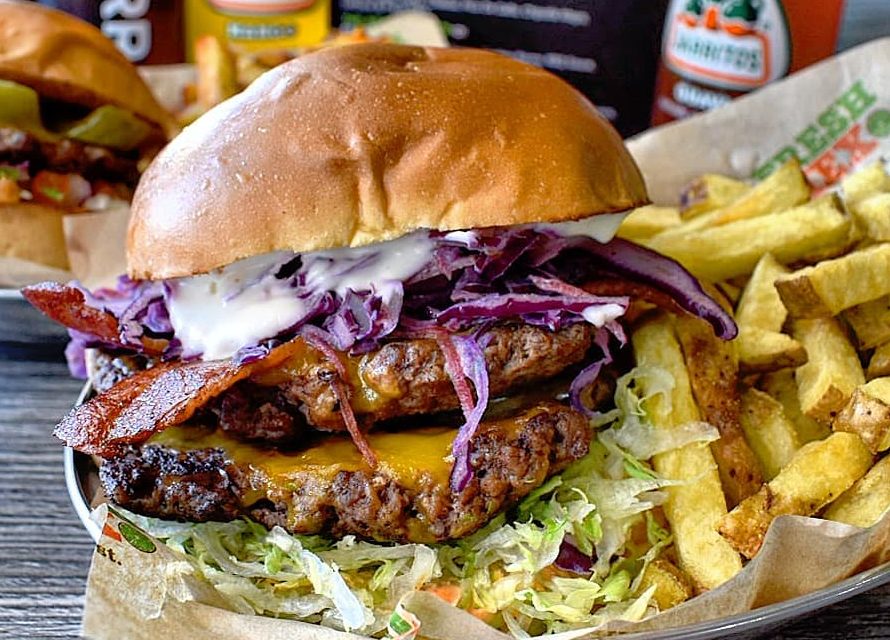 Aberdeen's Tex-Mex food firm FreshMex is now allowing customers the chance to fully customise their burgers.
Customers can add any (or all) of the firms 12 fresh toppings free of charge.
Toppings include cheese, pico de gallo, guacamole, rainbow slaw, chipotle mayonnaise, jalapenos, ghost salsa and nacho crunch to name a few.
The eatery's  Schoolhill location is still closed for refurbishment but FreshMex also boasts a food residency at The Adams & The Hawthorn on Holburn Street where it is currently operating.
The burgers will be available at The Adams & The Hawthorn for sit-in and for takeaway on Deliveroo.
All burgers come with a homemade beef patty and are served in a locally baked brioche bun with FreshMex salted or spiced fries.