Aberdeen street art festival wins illustrious award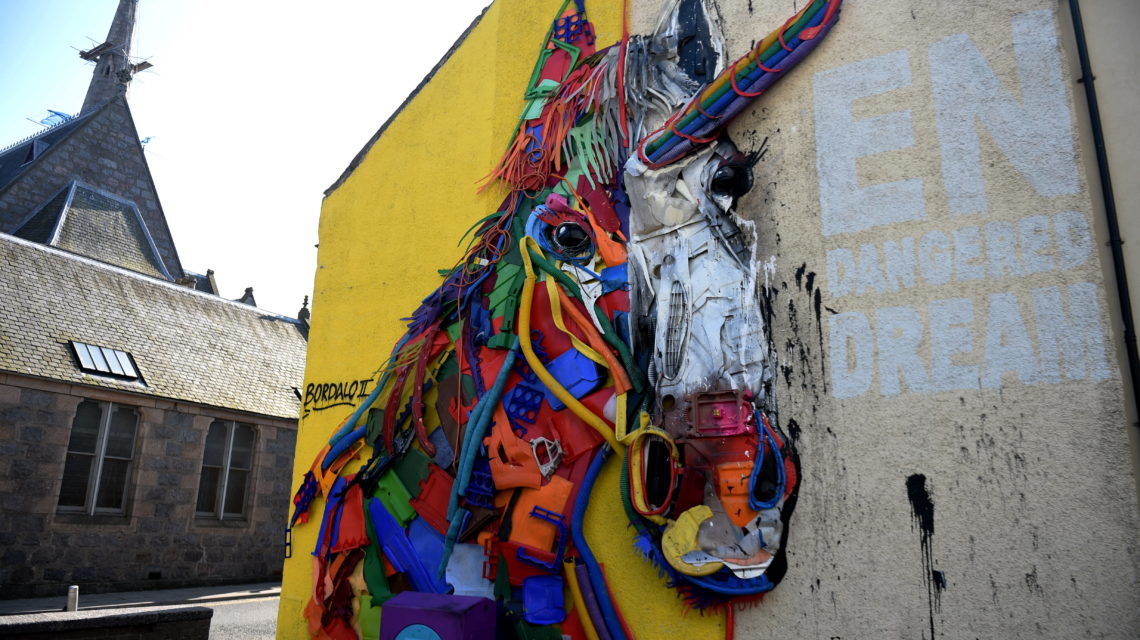 A street art festival is to be honoured at an international awards ceremony.
The International Downtown Association (IDA) will bestow Aberdeen Inspired with the Downtown Achievement Award of Excellence for its work with Nuart Aberdeen 2018.
Officials will hand over the gong at the 64th Annual Conference and Tradeshow in San Antonio, Texas, later this month.
Adrian Watson, chief executive of Aberdeen Inspired, said: "Winning the IDA Global Achievement Award of Excellence confirms Nuart Aberdeen's place as a transformational festival and recognises the huge amount of work that makes it possible.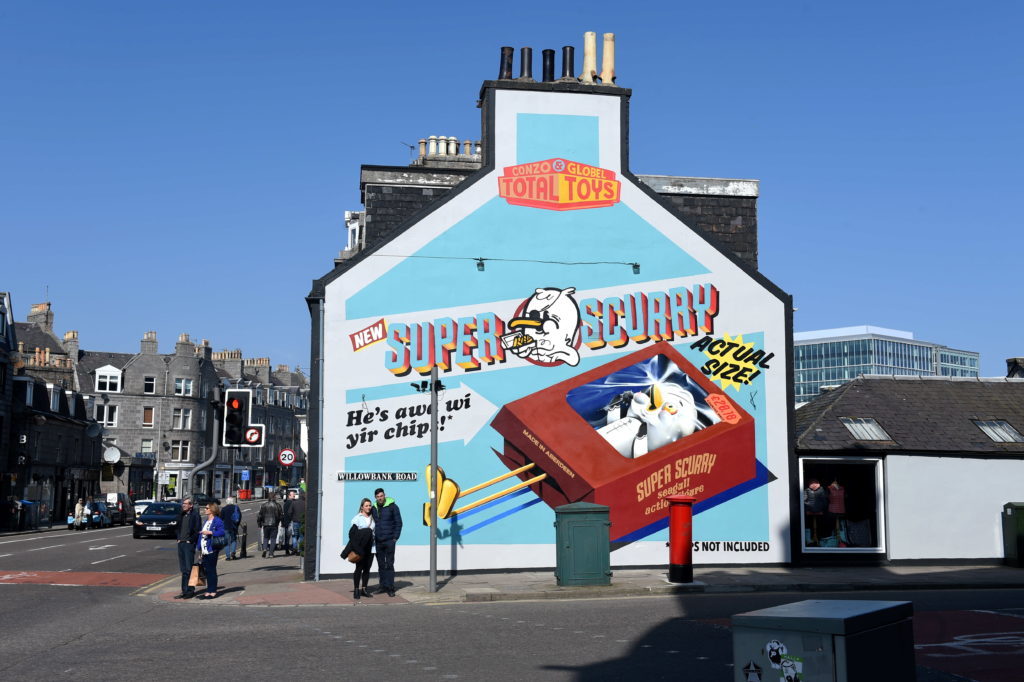 "This is a truly international award which places the festival on a world stage which we hope will serve as an inspiration to the city, the wider north-east and indeed the country."
The multi-award winning festival plays host to international artists every April. They use the walls of Aberdeen's city centre as their canvas for world-class street art murals and art installations. It was brought to Aberdeen by the team behind Stavanger's internationally-renowned Nuart Festival.
Martyn Reed, festival curator and director, said: "To see Aberdeen Inspired rewarded by an IDA Award of Excellence for their foresight, not to mention the trust given in handing over their city centre to artists, is hugely gratifying.
"They've proven that even a small investment in art can massively strengthen the social fabric of the city, boost civic pride and enrich and engage members of the community across all socio-economic backgrounds.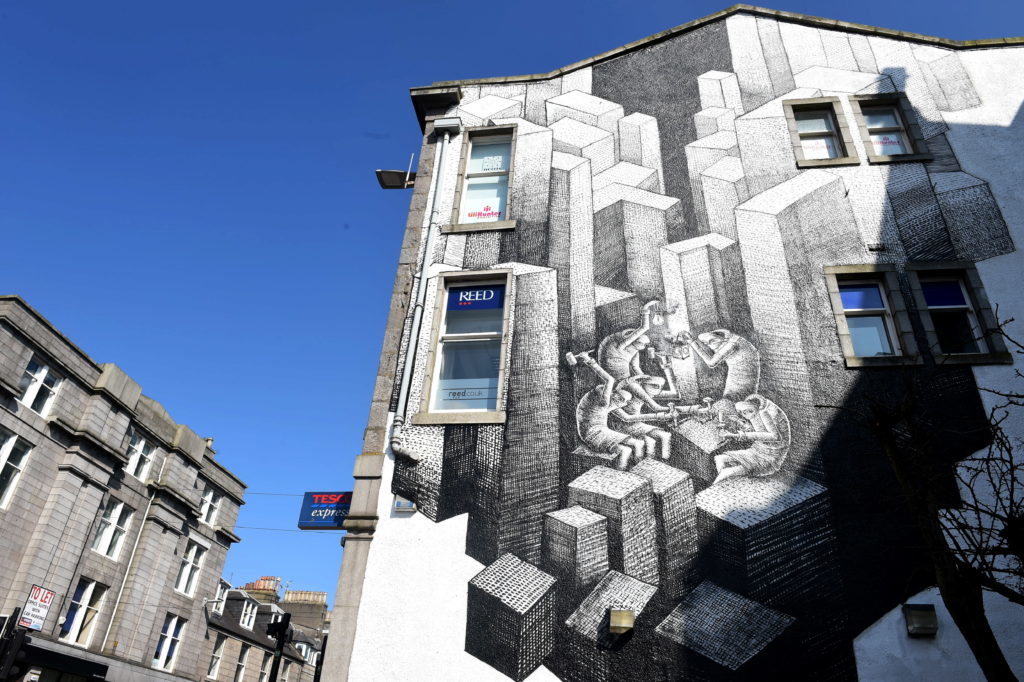 "They've co-created and supported an event that has the potential to create not just great art, but artists too; a process that traditionally takes decades. We're excited to continue our journey with one of the most forward-thinking business improvement districts around.
"Investment in art in public space is generally viewed as a non-essential response to the challenges facing the city today, but as emerging technologies are disrupting and improving industries across the globe with dynamic and innovative new solutions to problems we didn't know we had, so street art is doing for public art programmes of old."
David Downey, IDA president and CEO, said: "The project received the IDA Award of Excellence for uniquely implementing best practice in urban place management.
"Nuart Aberdeen is a shining example of excellent urban place management."