Celebrate Valentine's Day with Aberdeen's Choco La Mont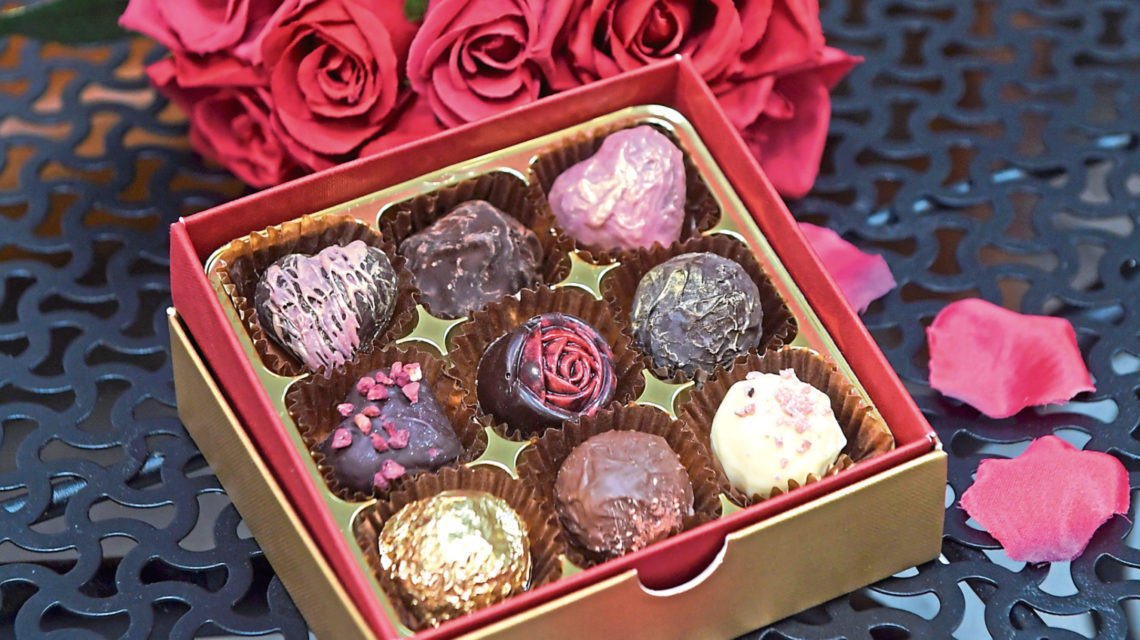 The way to everyone's heart is through their stomach – and above all, chocolate is a well-proven winner.
Whether it's in the form of a succulent truffle, crispy biscuit or oozing fondant pudding, a dessert comprising chocolate is without a doubt the cream of the crop.
This was one of the many reasons – along with being a self-confessed chocoholic – which prompted Marina Lamont to establish her very own baking firm.
The chocolatier, who was raised in Atyrau in Kazakhstan, has had a passion for the food industry from a young age, sparked by her mother – an avid baker.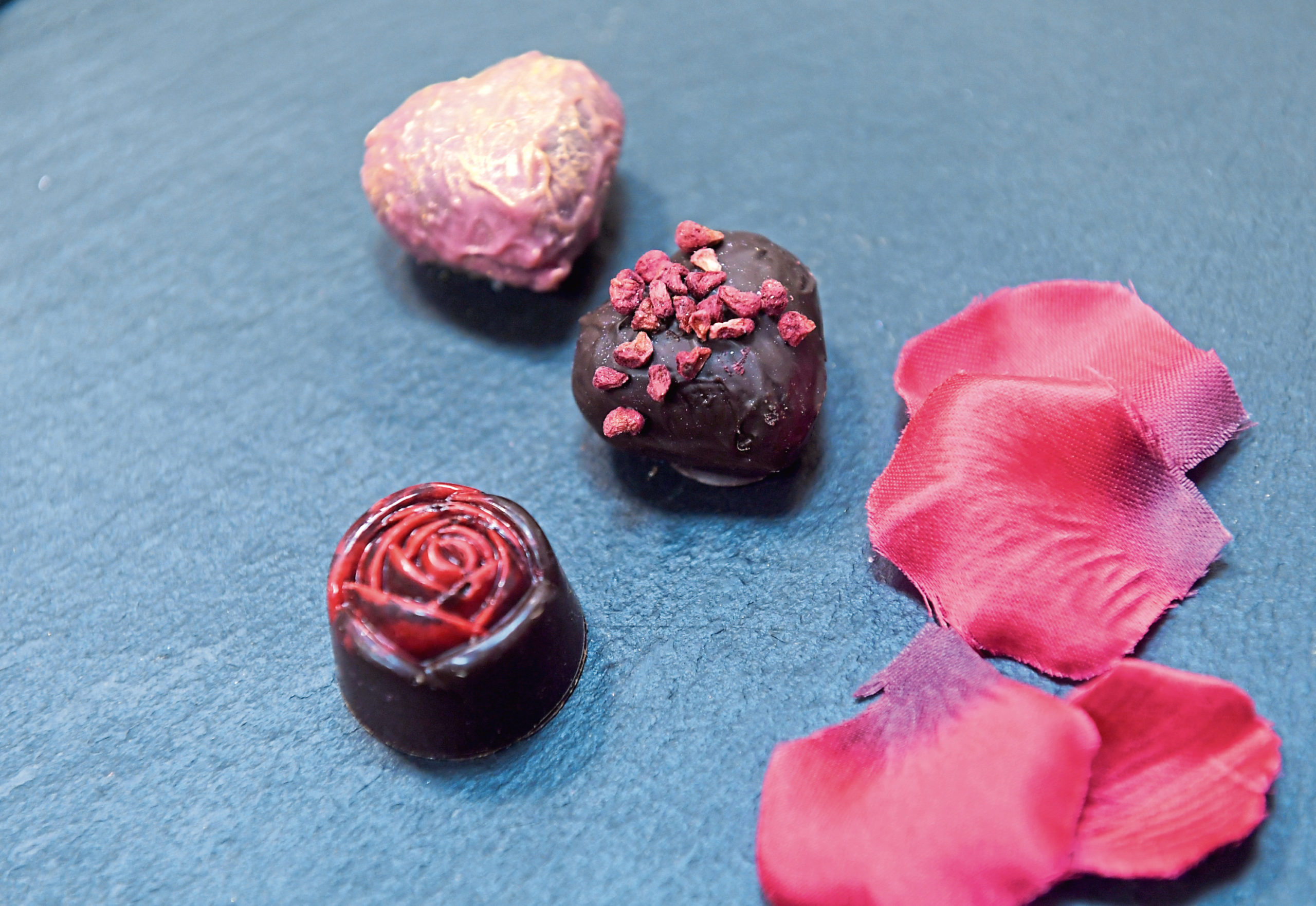 Fast forward to today, and after taking inspiration from the culinary scene in both Abu Dhabi and Italy, Marina now runs Aberdeen-based bakery and chocolate shop, Choco La Mont.
Situated at The Galleria on Bon Accord Street, the charming Italian-style venue is home to an array of tempting treats, which are handmade using fresh ingredients.
From strawberry daiquiri white chocolate truffles to passionberry pepper truffles with passion fruit liqueur, Marina's products are sure to go down a treat, especially for those in search of Valentine's Day-inspired goods.
With the help of Choco La Mont's marketing manager Isabel Milne, the pair are aiming for the sky with their venture.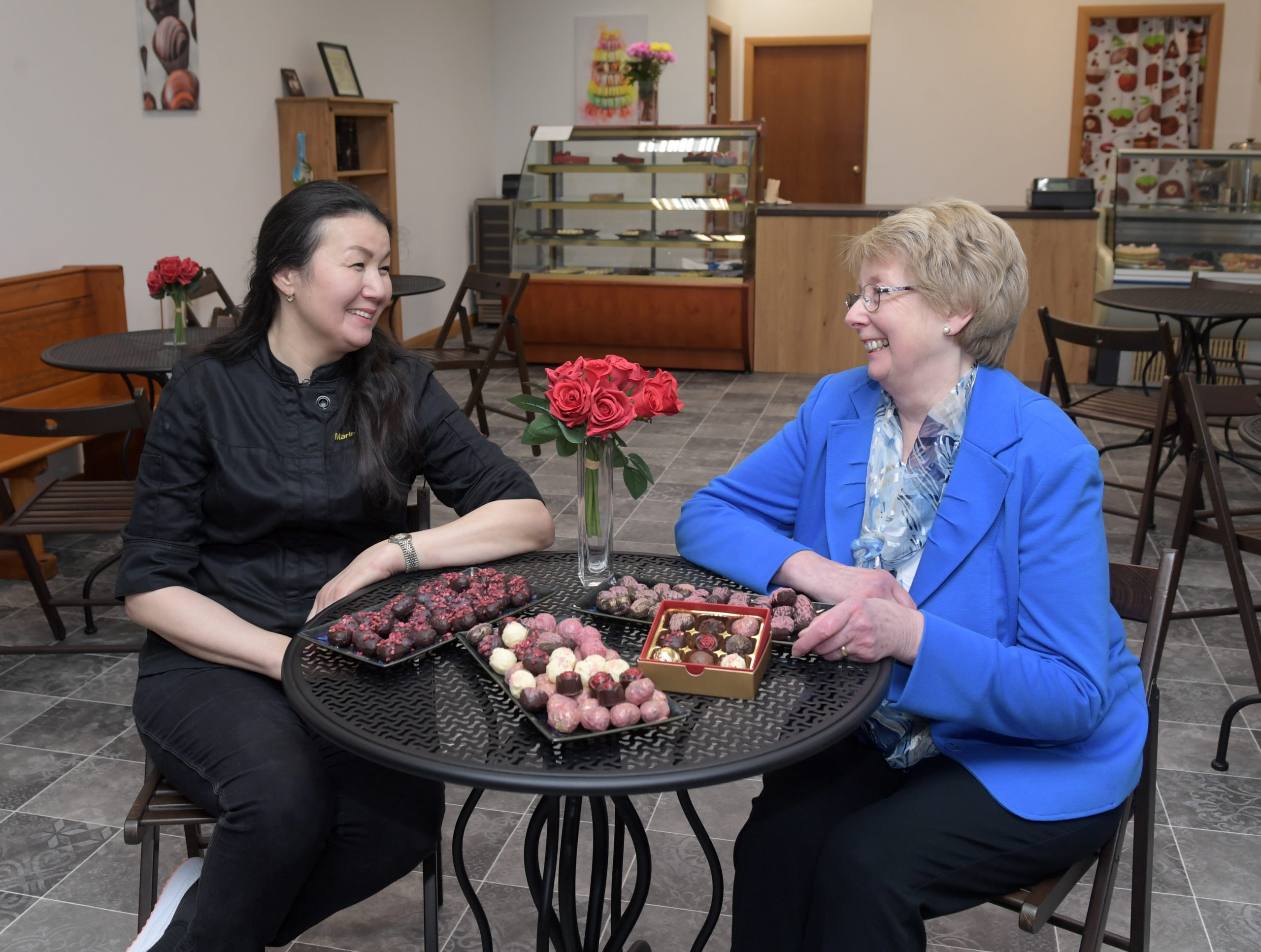 ---
Your mother sparked your love for baking. Did anything else play a part in your passion?
---
Well, because my mother was a great baker, it encouraged me to experiment with some of the great cakes and pastries of the world.
This was what set everything off for me. But other than that, there were a number of other things that inspired me, including my travels.
In 2010, I moved to Abu Dhabi. It was here where the idea of opening my own internationally-themed cake and pastry business first formed.
Abu Dhabi is a cosmopolitan city, where people have a sweet tooth and deep pockets. So, I spotted a gap in the market.
I then trained in Italy as a chocolatier with Ugo Negro – a third-generation chocolatier and pastry chef from a 60-year-old family business – and the rest is history.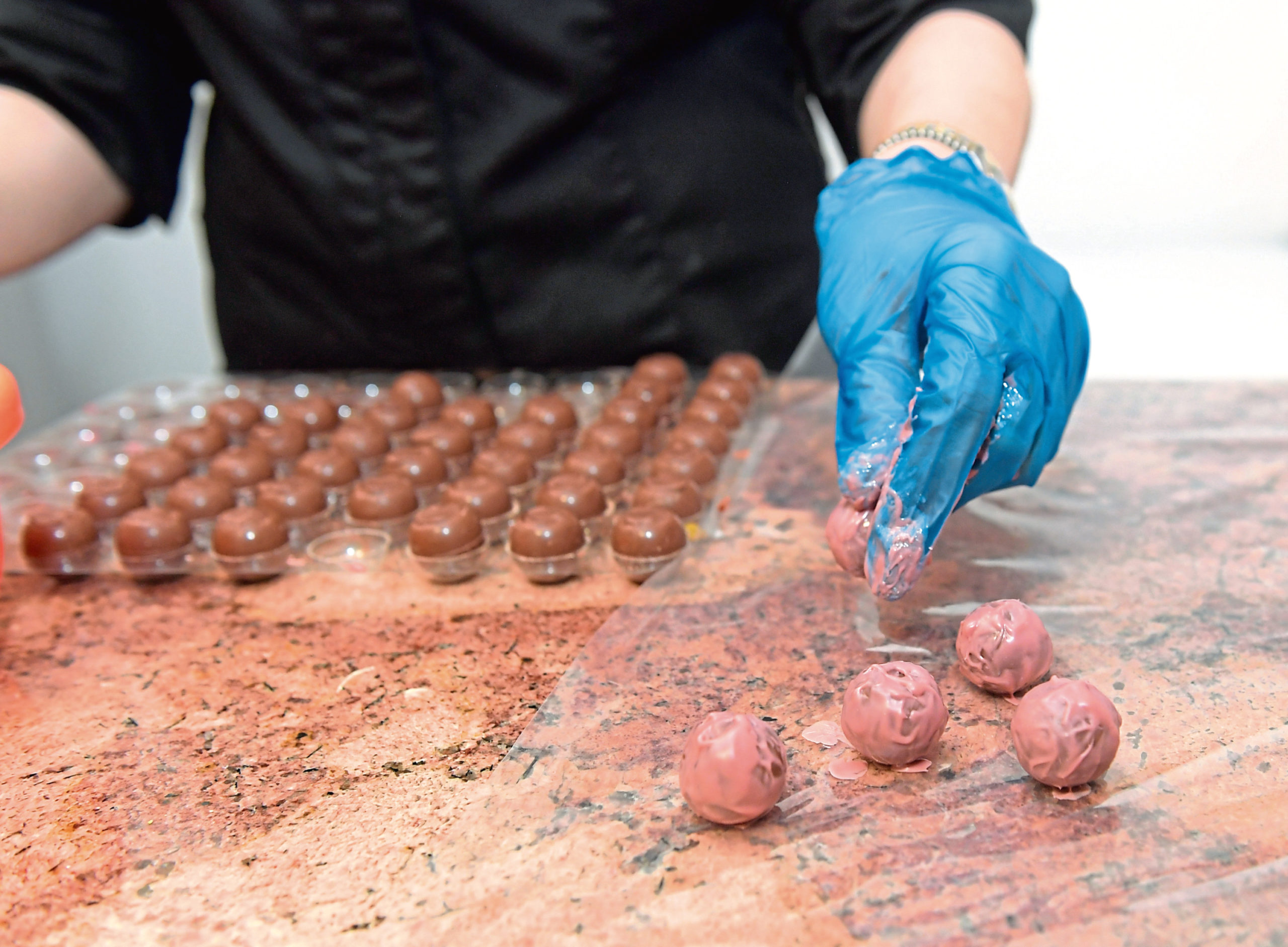 ---
That's amazing! So how have your travels influenced your baking techniques?
---
I discovered the Russian heritage of traditional chocolate making while in Moscow as a student.
And with my later travels, I was exposed to different chocolates and flavours from around the globe.
A particular experience that lingers in my memory was when I visited the flagship shop of American chocolatiers. This is known as the Rocky Mountain Chocolate Factory in Abu Dhabi.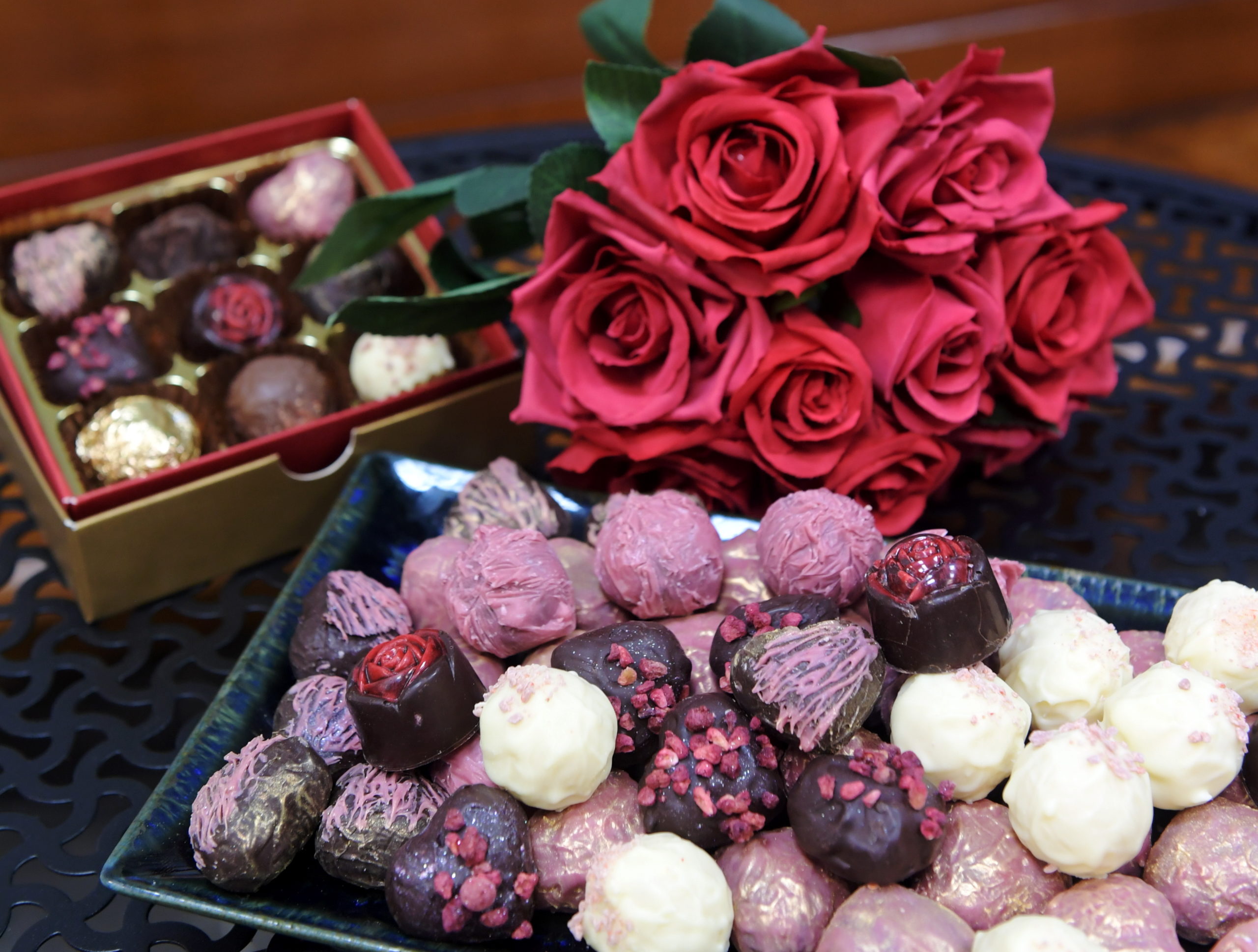 ---
And having explored so much of the world, what was it about the Granite City that made you want to start up here?
---
I moved to Aberdeen in 2015 with my husband and young kids. Having worked in a position as a baker producing mainly traditional British bakes, the idea emerged to open my own business in Aberdeen, offering a more cosmopolitan range. It just seemed fitting, as it's something that isn't really available here.
With handmade chocolates being a more unusual and exclusive product, it was decided to make this the initial business focus (hence the name), although cakes and pastries – which were my first love – are still part of the bigger plan.
Isabel stepped in as a member of the team almost immediately, with a lot of enthusiasm.
With her business knowledge, her aid and support has been incredible.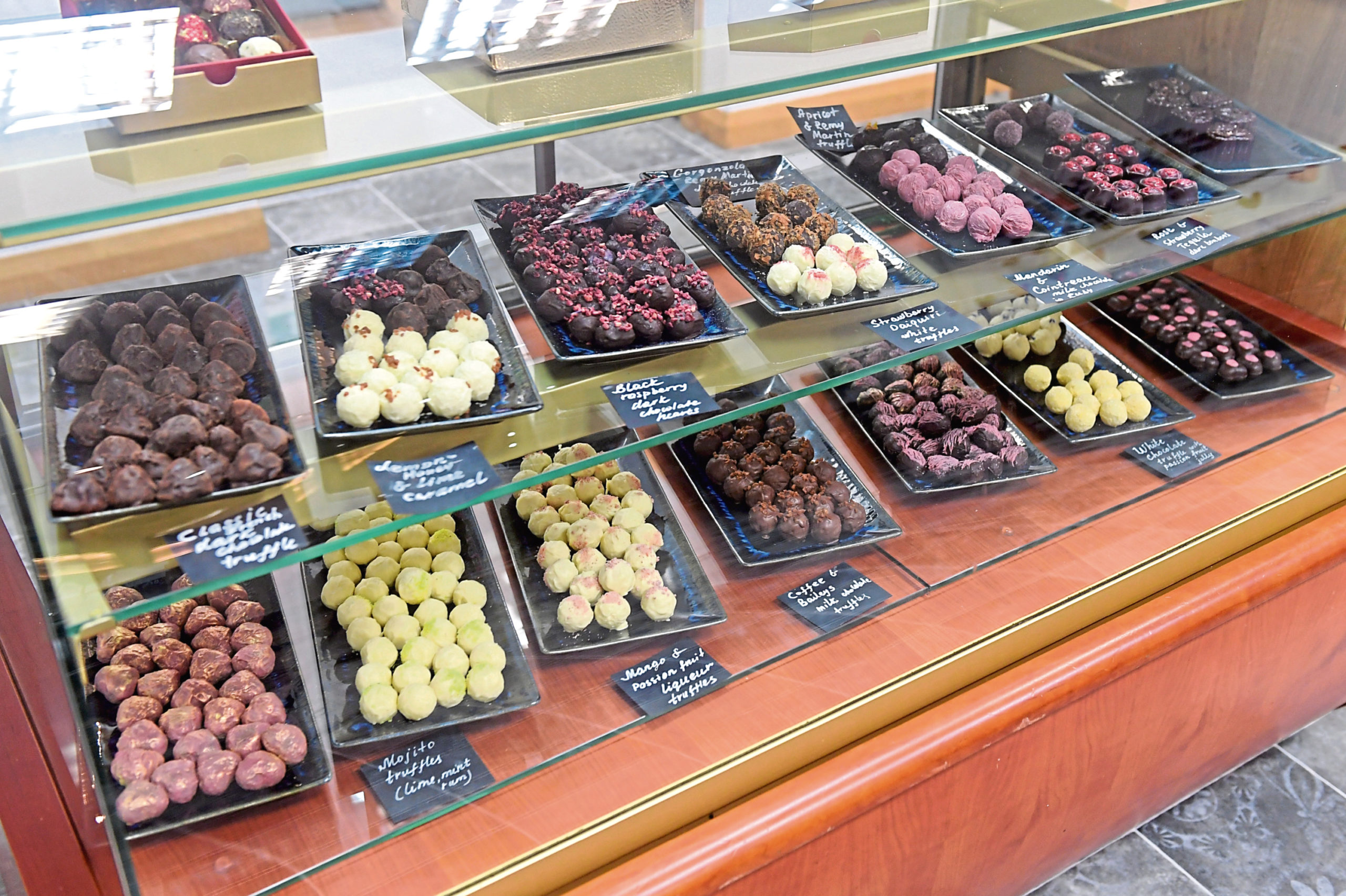 ---
When did the opportunity arise to open Choco La Mont?
---
My initial idea to try selling through social media and other retail outlets didn't seem to bear much fruit.
But, holding on to belief in my own talent and the business idea, I decided to make the next step by opening my own shop.
In the end, I just had to put myself in God's hands and believe in my talent.
The shop opened in September last year, and it's been hard work, but also very rewarding.
I'm lucky to do something I love, which has been getting such a good response from the public.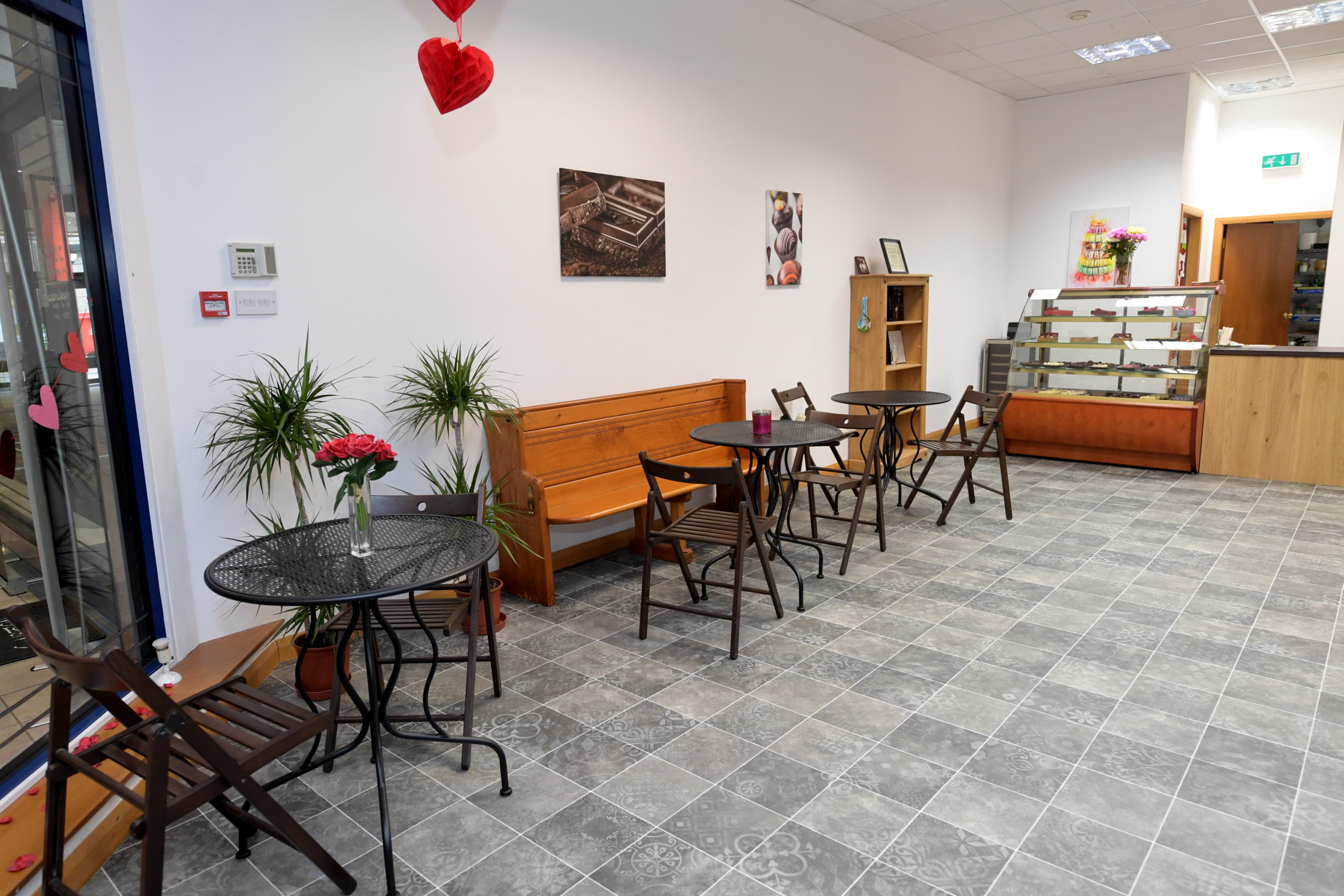 ---
The risk certainly paid off. Tell us about the concept behind your branding?
---
With the decision to put the chocolate-side of the business to the forefront, the brand name Choco La Mont – a playful twist of my married surname – conveys both "international" and "quality".
Regarding my shop, I'm aiming for an Italian-style coffee place.
In Italy, people stop by coffee shops several times a day for a coffee and a sweet bite. I want Choco La Mont to have the same effect.
It's an opportunity to lift and enrich the day. It will be interesting to see, as the brand develops, whether Aberdeen embraces a more Italian espresso bar approach.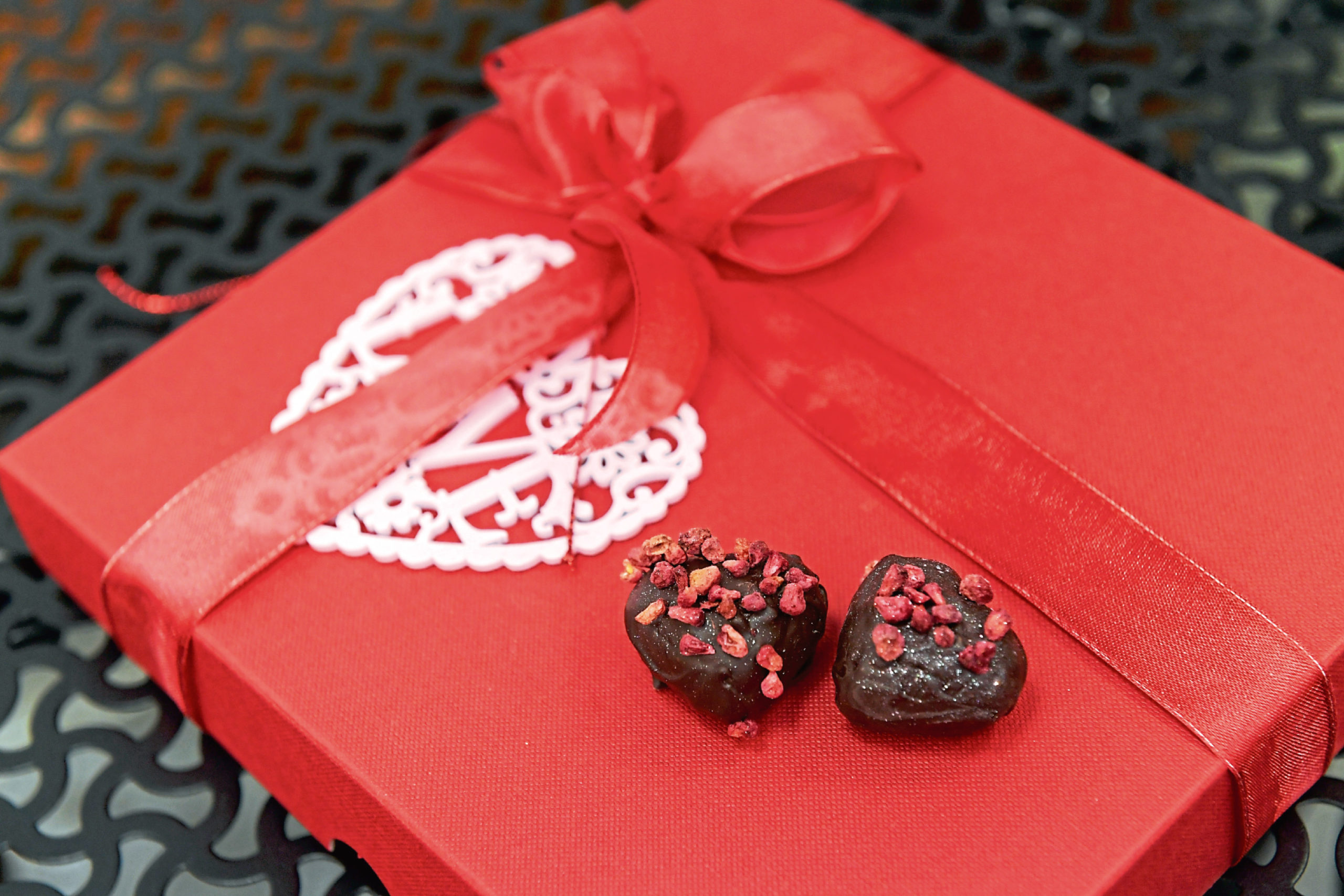 ---
How did you go about getting your business' name out there inititally?
---
Leaflets and posters have made a bit of impact since we opened. However, word of mouth among regular and new customers has probably helped us more than anything.
I've also made a few appearances at a couple of local markets. They all went down really well.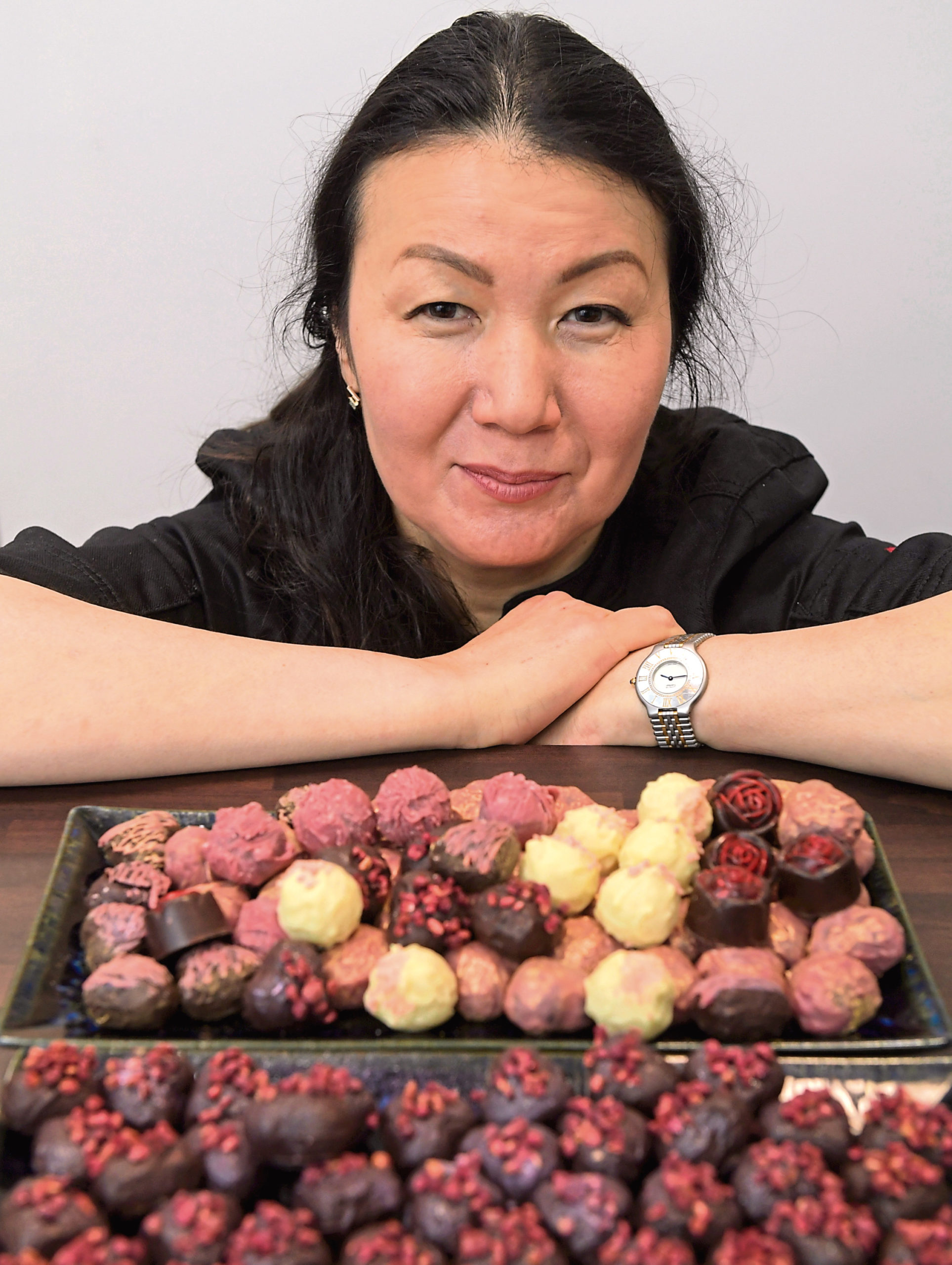 ---
So, what exactly is on offer for customers at Choco La Mont?
---
Well, I make chocolates and pastries daily on the premises, and serve them with a smile.
So, there's a selection of truffles, coffees, cakes and pastries – you name it.
I hope people will quickly realise there's more to the brand than chocolate.
When it comes to truffle flavours, there are simply too many to list, and we chop and change what's in stock quite a bit.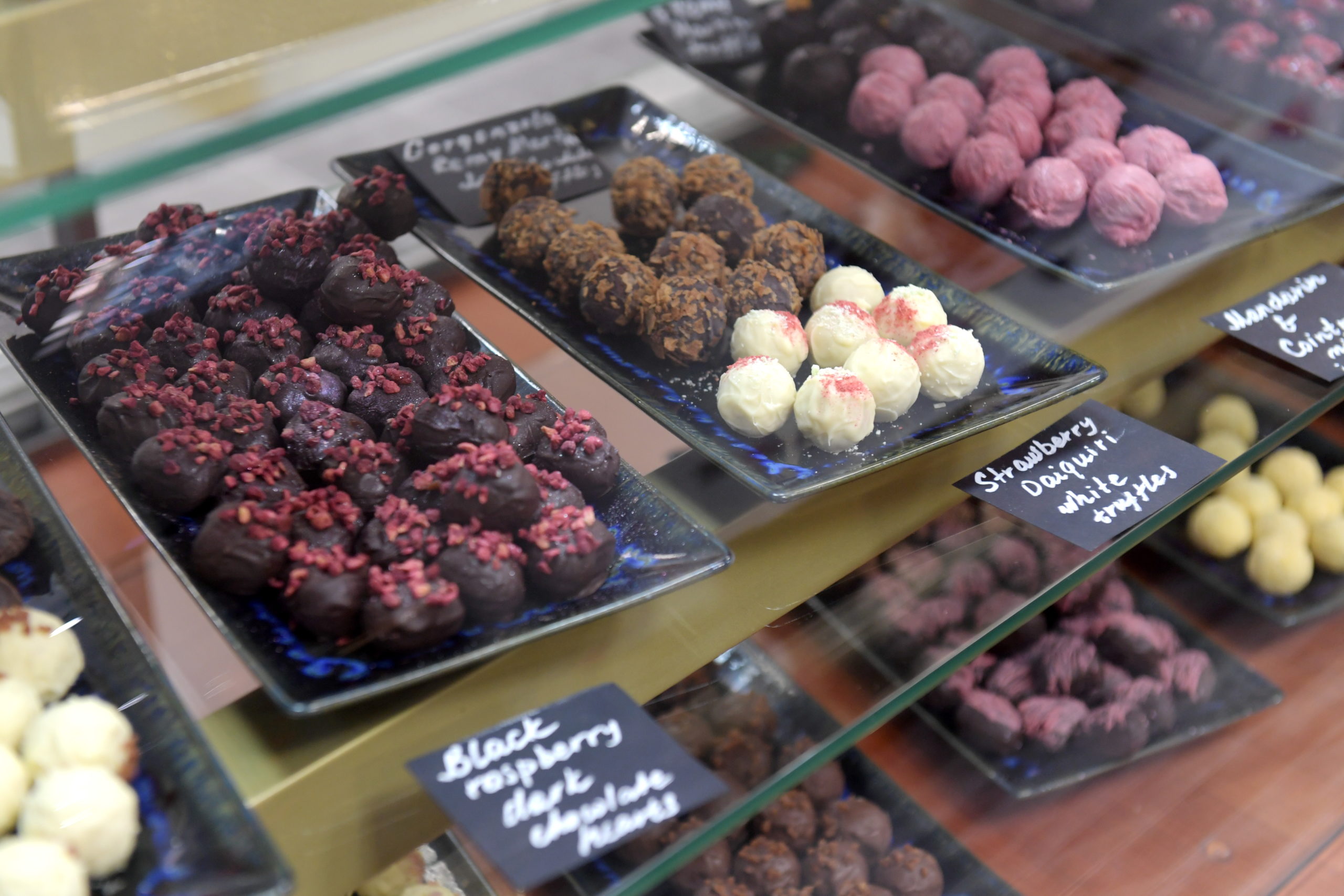 But to name a few, these have included mulled spice and Champagne, passion fruit and mango, Baileys coffee, matcha pistachio, and classic whisky.
Favourites over the past few months have been our white chocolate truffles with liquid passion fruit jelly centres, and the Ethiopian passionberry pepper dark chocolate truffles.
As for pastries, our Napoleon cake, which is similar to French millefeuille, layered with patisserie cream and mascarpone, has also gone down a treat.
Our products are only available in the shop. However, we can take orders and deliver, as well. After these are ready to go, Isabel, our marketing manager, assists with the business development and marketing.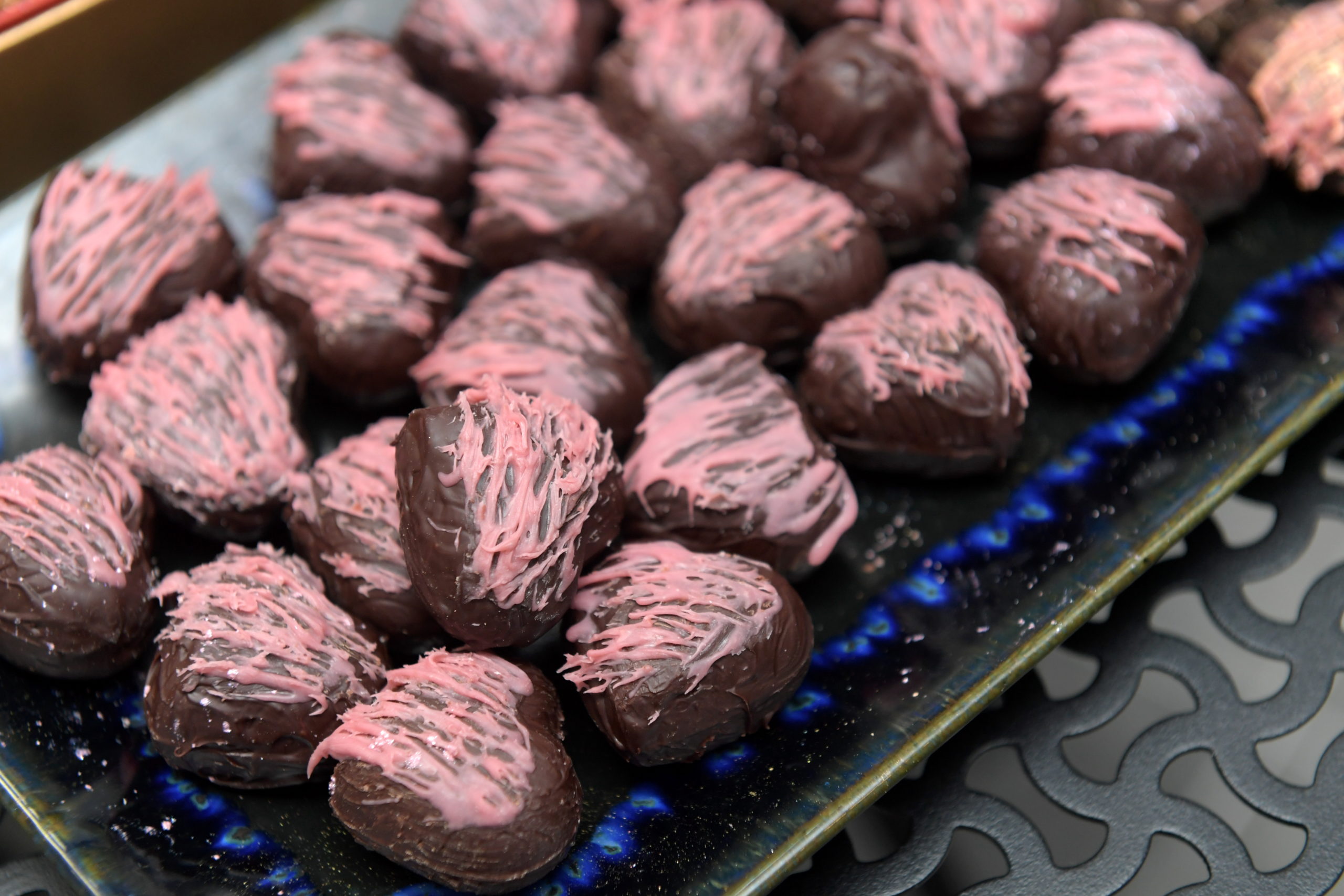 ---
How do you go about experimenting with different flavours?
---
I always keep my eye out for interesting, potential ingredients and combinations.
Depending on feedback from my many volunteer tasters, ideas might get tried out in experimental batches. Then, we rely on feedback from customers before setting on final recipes.
---
Do you have any special Valentine's Day offers for customers?
---
Of course. We have created special Valentine's Day flavours such as strawberry daiquiri white chocolate truffles and rose-infused dark chocolate truffles with strawberry tequila, along with several others.
With the chocolates being produced from only fresh ingredients, they have a shelf life of several weeks, so they can still be enjoyed after the holiday.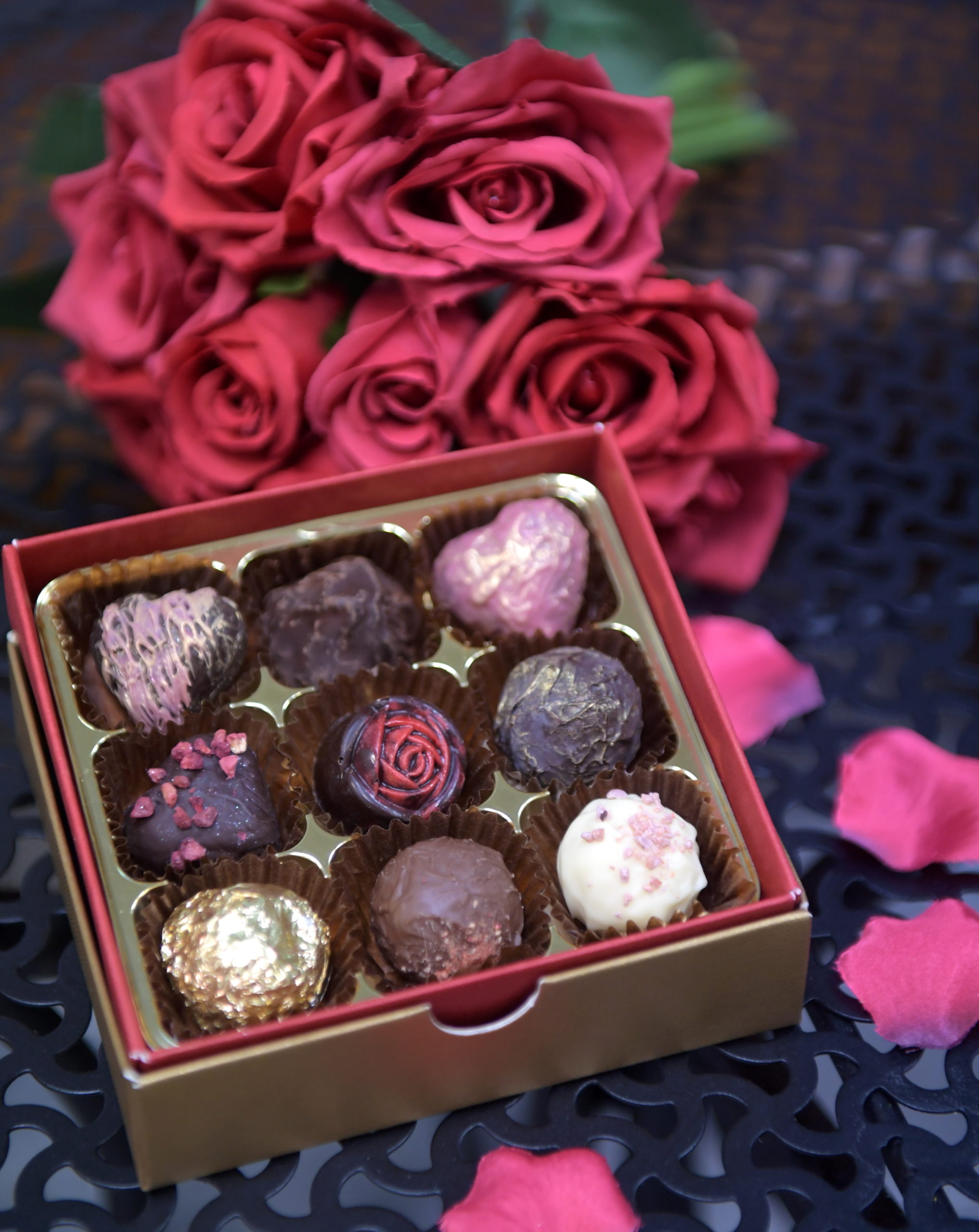 ---
What's next for Choco La Mont?
---
By this time next year, I'm eager to increase customer awareness of the products available here.
I'd also love to expand the business in size and range, and across a wider geographical region – so, here's hoping Choco La Mont grows further.
Visit Choco La Mont on Facebook to view their delicious products