Camban Studio offers homeware inspired by Scotland's idyllic scenery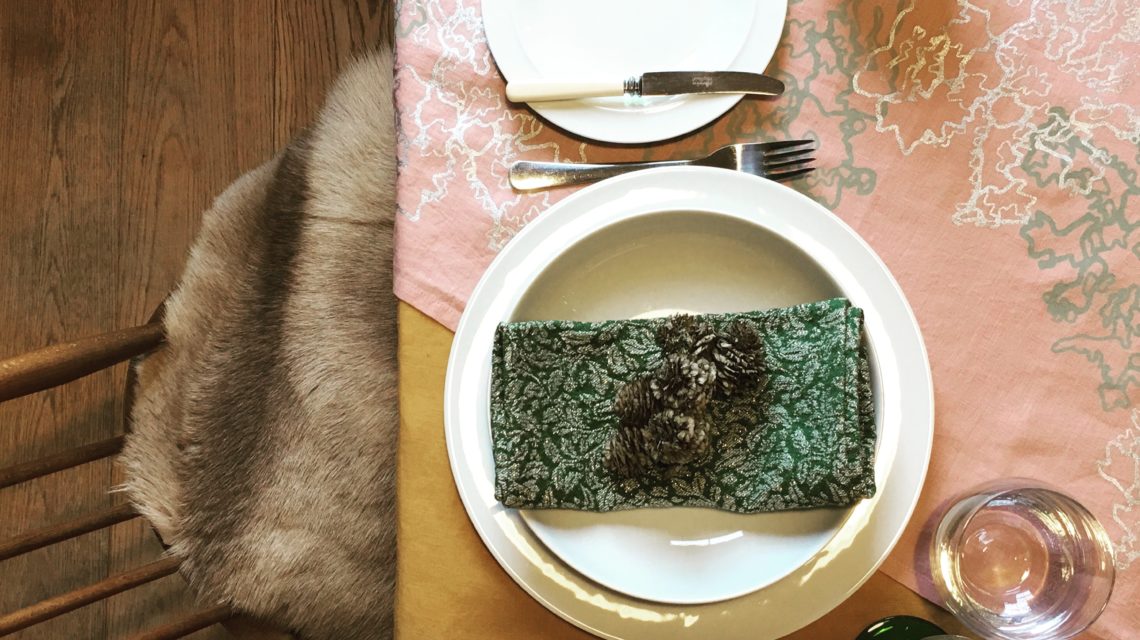 Inspired by the details and elements within Scotland's natural landscapes, Camban Studio boasts desirable homeware products for those in need of a little escapism.
Run by Fiona Hall, the online store showcases an array of items to add a touch of the great outdoors to your interior spaces.
From an extensive cushion collection to statement tea towels, napkins and table runners, the mum- of-two has spent the past year building her product range to promote the region's picturesque scenery.
Although possessing an avid passion for design, it wasn't until 2018 that saw Fiona pursuing her dream, after she was awarded a Visual Artist & Craft Maker Mentor Award from Creative Learning Aberdeen and Creative Scotland.
Not only has the business owner been putting together an eclectic line-up of collections for her website since September last year, but she is also working alongside other successful designers in a range of creative projects.
Despite juggling family life with further working commitments, Fiona is determined to continue developing her brand's image.
Fiona said: "All my textile prints are designed by me in my home studio in Aberdeen.
"I designed and built the Camban Studio website, manage the online shop and developed the branding behind the business.
"Up until this point, I've also done all the photography and social media, as well as the accounting and admin.
"Although it's a lot of work, I think that's the way a lot of creatives like to do things.
"You need to have knowledge in lots of different areas and be a Jack of all trades. I'm lucky that I have a very supportive family. And my friendship group in the creative community of Aberdeen and wider Scotland is truly amazing."
On the inspiration behind her brand, Fiona said she wanted to encapsulate the natural beauty of the north-east.
"As a family, we love to be outside in the beautiful natural spaces we have surrounding us," said Fiona.
"We can all get involved being mindfully aware of the textures and colours that we find on our weekend walks.
"I photograph, forage responsibly and collect little bits of nature that form the basis of my designs.
"Something really important to me is colour. The thing most people comment on is my colour sense, the way I use it and how I translate the natural elements into a clean, graphic aesthetic.
"My prints and designs have a contemporary, Scandi-style feel to them that I think represent how many of us are living in Scotland today."
Starting out with a sole offering of cushions for consumers, Camban Studio now provides a series of charming kitchen items, including tableware and tea towels.
Each made from natural fabrics – comprising silk, cotton, wool and linen – the business owner also emphasised her passion for sustainability.
Fiona said: "At the start, one thing I was really eager to use was high-quality fabrics, which I've made sure to stick by over the past year.
"They are all sustainable, biodegradable and can last a lifetime if you take care of them.
"In the beginning, I created a range of cushions for the website, which has since expanded to include silk scarves, tableware, napkins, bags and pouches.
"With regards to my cushions, they're all made to be mixed and matched as you please, which allows you to create lots of different looks.
"For those of you after an accessory that will look good in any setting, I'd definitely recommend sticking to the classic navy shades.
"Or add a vibrant splash of colour with the yellow, pink and orange cushions to achieve a really stylish contemporary space.
"As for the tea towels, napkins and runners, they're 100% cotton. This means they can withstand whatever's thrown at your tables.
"Again, these items have been designed to be mixed and matched, so they're great for bringing a co-ordinated look to a kitchen diner space or more formal dining room.
"I've also produced a number of limited edition hand screen printed table runners, which I hope to do more of next year. They look fantastic for a festive table setting."
As well as ready made items, Fiona also sells a range of design patterns, which customers can order to be printed on a variety of different items.
"These patterns can be used for scatter cushions, upholstery, curtains and wallpaper," said Fiona.
"I've even had one of my prints made into a dress, which was lovely.
"I like to think that my offering, as a whole, is very versatile.
"I'm always happy to chat about any requirements anyone may have or commissions to fit an existing scheme, too."
Achieving everything she set out to within her first year, the designer has experienced the ups and downs that come with running your own firm.
"I think it's always challenging to start something from scratch," Fiona said.
"I have a part-time job as a project co-ordinator for the Student Life Department at Roberty Gordon University three days a week and my son is still at pre-school age, which means I'm a stay-at-home mum one day per week, too.
"However, the process in building the company has also been really rewarding.
"Seeing people reacting positively to my work is lovely, and I've made a lot of great friends through design events and within the craft community.
"Due to my current working and family commitments, I'm only able to take little steps in growing the business. But I have so much in store for 2020 for customers."
Not only has the designer been selected to participate in the British Council of Architecture, Design & Fashion's "Crafting Futures" Programme – which encourages shared craft learning between the UK and across the globe – but she is also working on several exciting exhibitions.
She said: "I'm collaborating with two other Mexican artisans to create pieces for a global travelling exhibition starting in May 2020.
"So I'll be dedicating a lot of my time over the next couple of months towards that.
"I'm also in the process of launching some new scarf designs, featuring my 'Field Guide' print collection, which are available for pre-order now.
"Otherwise, 2020 will see a new collection of cushion designs – in more shapes and sizes – as well as limited edition printed pieces and workshops, too.
"I love what I do. The goal is to work on Camban Studio full time, where I can design, make and host workshops in my very own studio space."
Visit cambanstudio.com to view the collection