Cairnwell Candle Co produces an impressive range of hand-poured candles in the north-east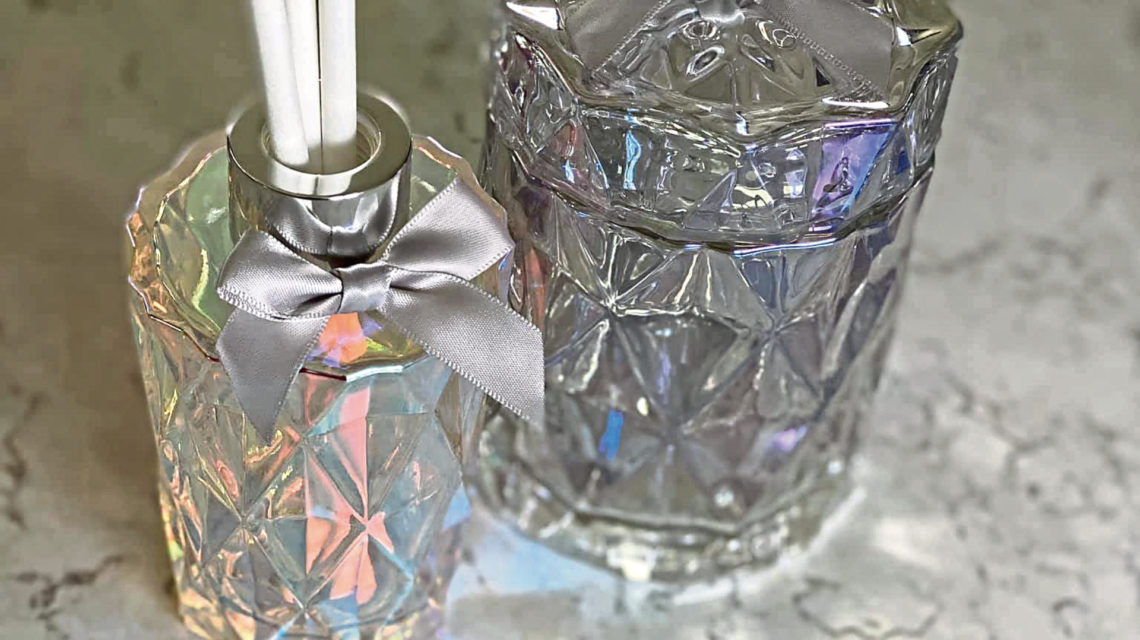 It "amazes" Sarah-Louise Ingram that what was once a hobby has turned into a business venture.
Sarah has always admired the candle-making process. Now she operates Cairnwell Candle Co as a one-woman band, working on everything from market research to procuring, testing and packaging.
"I started the company in April 2020," she said.
"I used to make candles as a teenager as gifts for family, so I have always been passionate about candles and home scents. However, I had never been brave enough to take it that one step further.
"Having the time in lockdown allowed me to get the company started and pushed me out of my comfort zone."
Cairnwell Candle Co is a weekend venture for Sarah, who works in the oil industry full-time.
"I started out making refills for myself as I hate spending money on a luxurious candle for the candle vessel to then go to waste afterwards," Sarah said.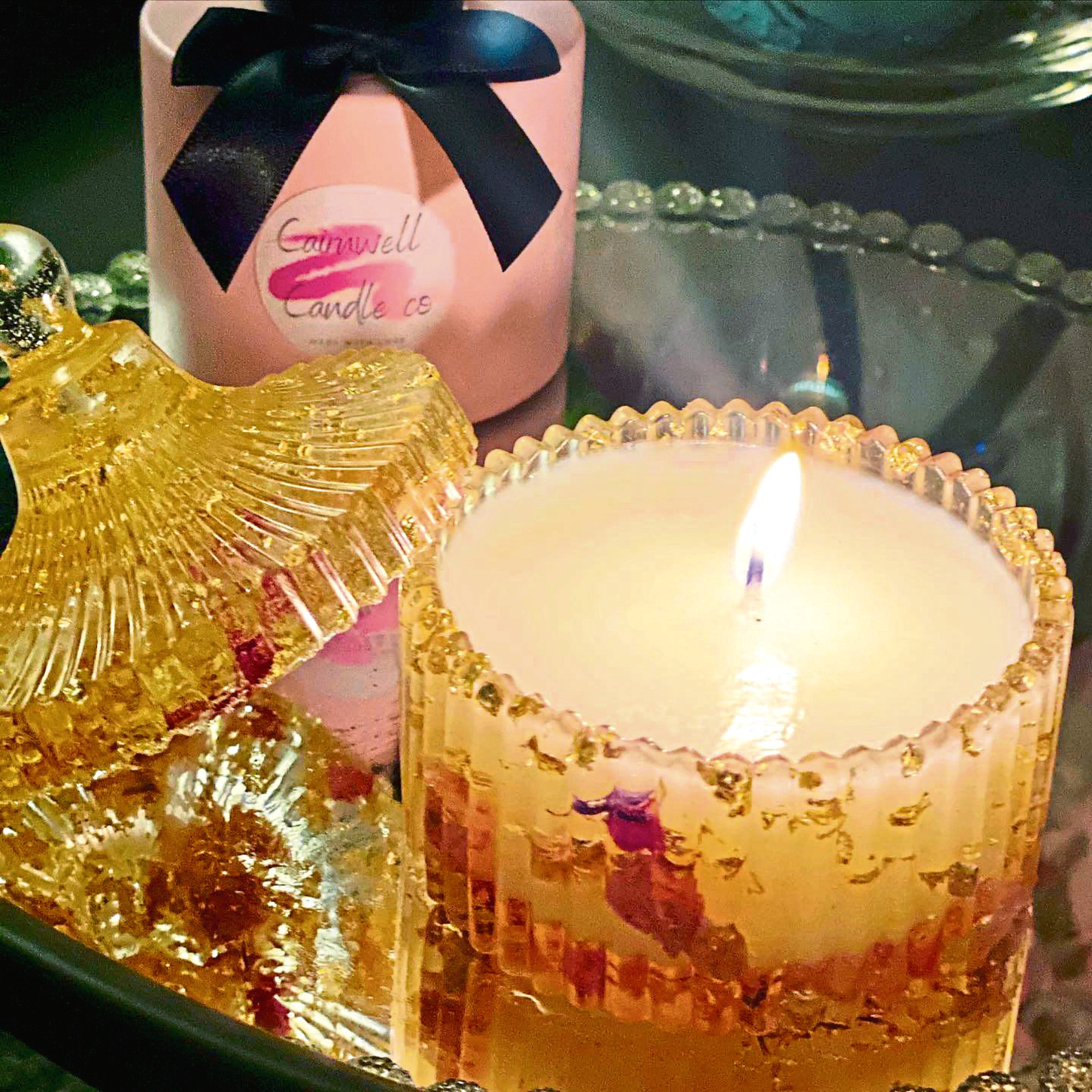 "My initial intention for the business was to offer a candle refill service to those local at a fraction of the price of buying a new candle. Not only is it cost-effective, but it helps the environment, too.
"Due to the Covid-19 restrictions I have put this service on hold for the time being, but hopefully next year this will be launched."
Those browsing the product portfolio will find an impressive range of hand-poured candles in desirable candle vessels, made using vegan soy wax, and more.
With more than 30 scents to choose from – including cranberry and orange, berry brew, toffee apple, toasted marshmallow, raspberry, watermelon, and peony blush – there is something to suit all preferences.
Sarah said: "I make everything from candles and wax melts to wax clamshells and sample pots.
"I also have a vast range of reed diffusers available in several designs, too.
"We have a range of classic scents but also seasonal scents for autumn, winter and Christmas.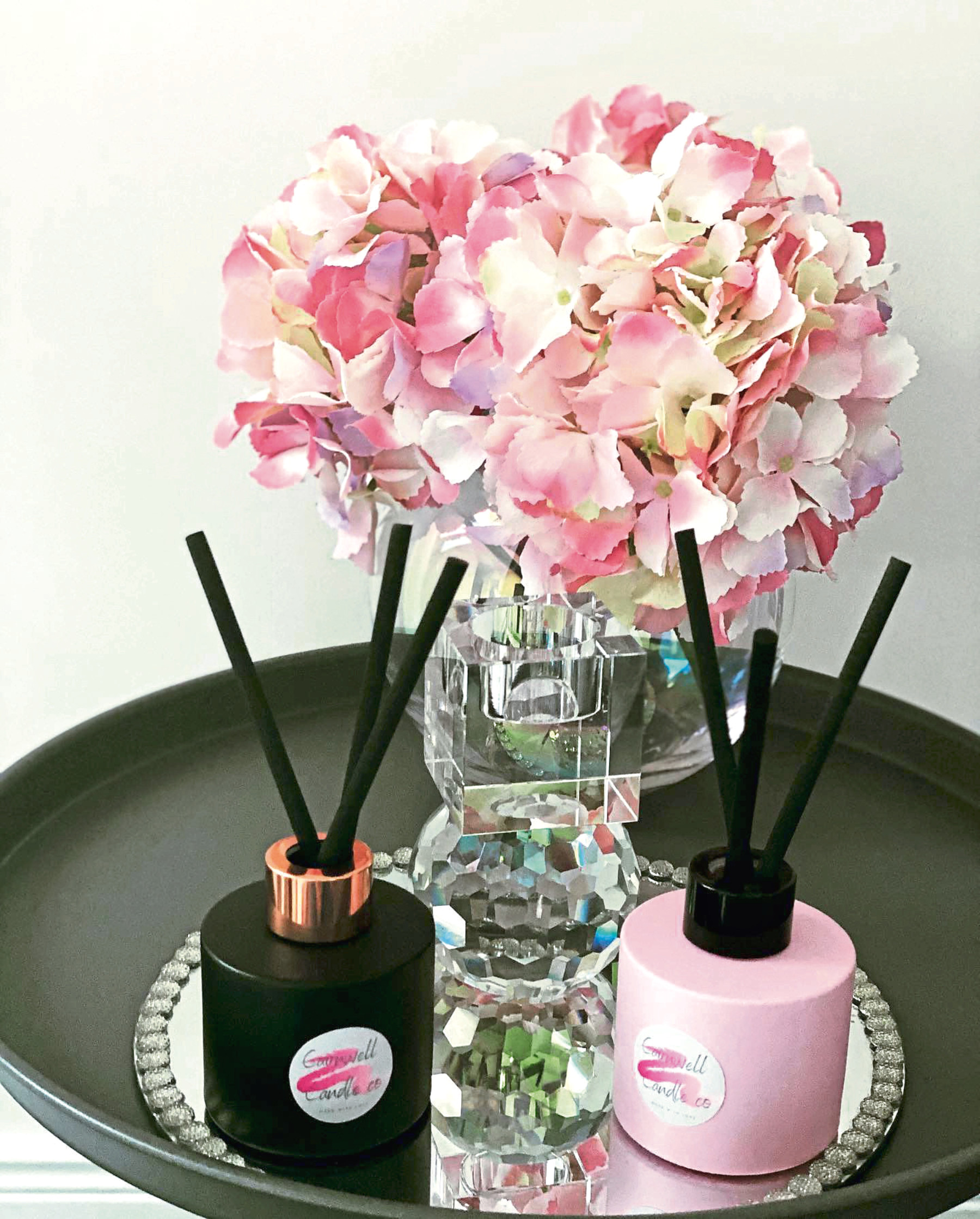 "I spend a lot of hours testing various scents to ensure I get the perfect scent throw.
"Every candle is handmade to order so there is usually a three-to-seven day turnaround. However, I do have a stock of all our other wax products and diffusers ready to go.
"This is great for those who require next-day, or same-day collection or delivery for those last-minute gifts. With regards to our best-selling products, this would be our candles and reed diffusers, along with the create-your-own gift sets.
"Our gift sets can be made to suit your budget and, for those not in the know, I am happy to assist with choosing products and scents."
Building the business in the current climate has "had its challenges". Nevertheless, Sarah has gone above and beyond to ensure she continues to spread awareness of her growing brand.
"Market research is one of the most important factors of the business," Sarah said.
"I like to think outside the box and bring unique products to the table.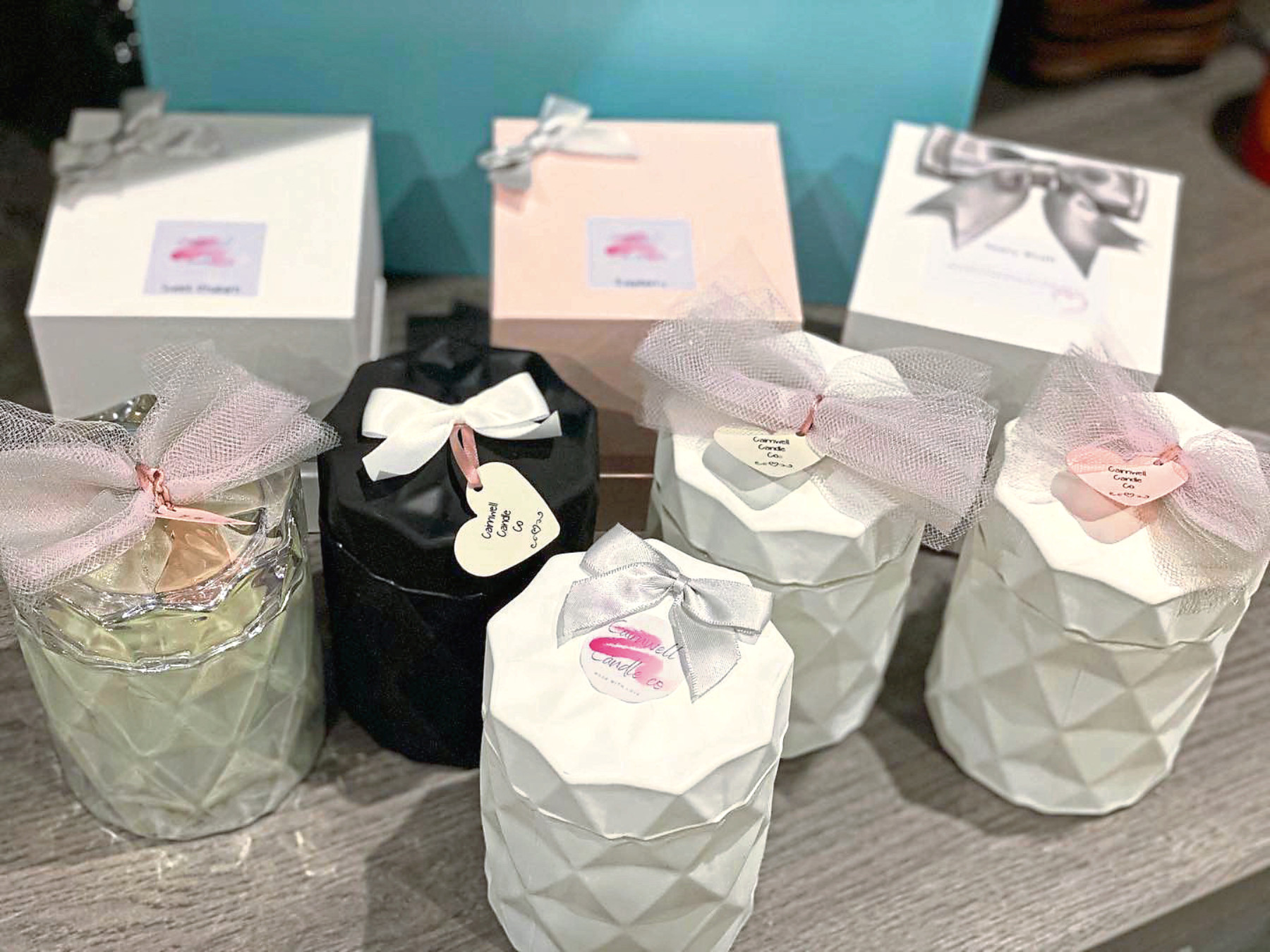 "I have recently teamed up with a local business – Transfix Designs Co – to provide resin vintage candle holders containing dried flowers. These will be launching next month.
"Not only is this something unique, but it is great to see local businesses supporting each other.
"Establishing Cairnwell Candle Co has been a very steep learning curve, especially around the website side of things.
"I never envisaged the business would take off as it has these last few months, so I had to very quickly build my website as originally orders were just placed through my Instagram.
"With things going the way they are, hopefully in 2021 you will see us hosting our own pop-up shop.
"I would also like to get involved with creating some products for a charity that proceeds of the sales would go to."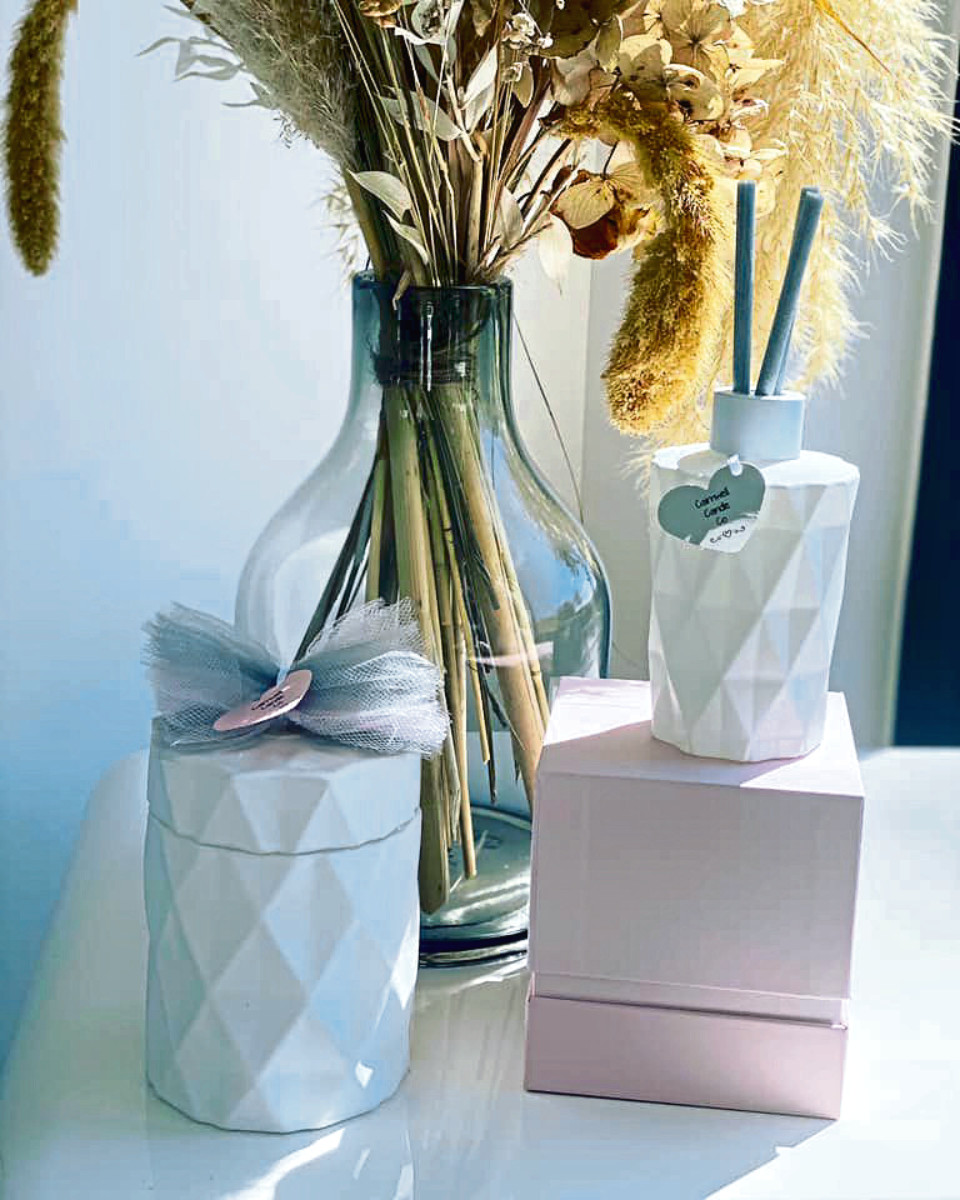 ---
Visit cairnwellcandleco.com to view the range or find out more information.