Buttercream and piping tips with Jo Gale of Cupcakes by Jo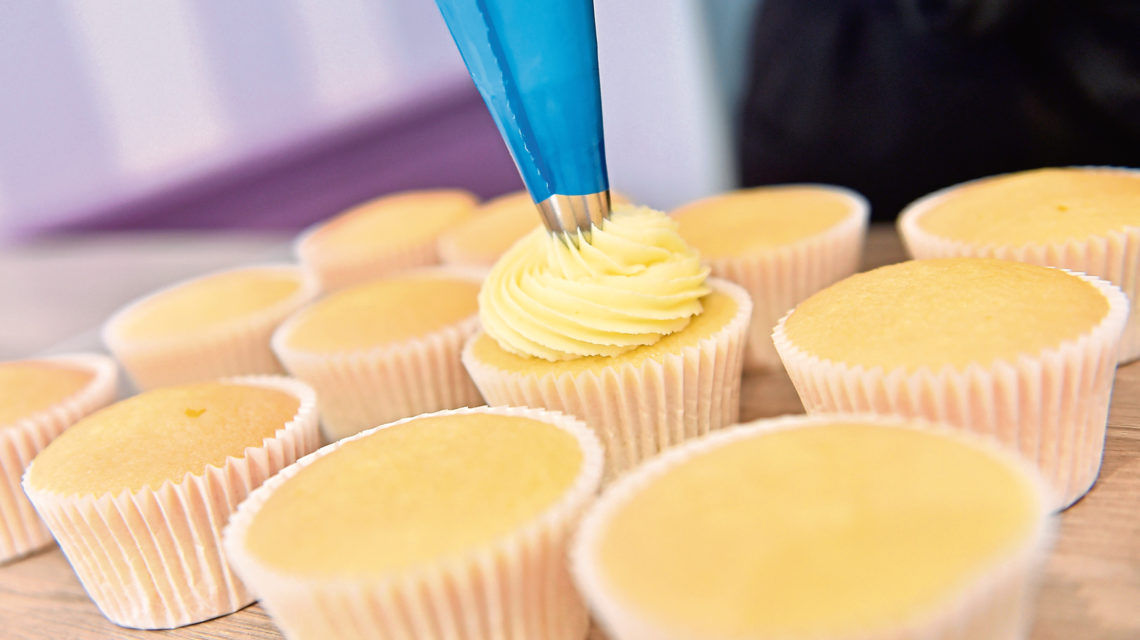 For those of you who know exactly how to rustle up delicious cupcakes but fail when it comes to decorating them, then these buttercream and piping tips are for you.
And being the go-to process that Cupcakes by Jo owner Jo Gale uses on her award-winning bakes, your cupcakes are sure to have your friends and family wanting even more.
Check out the tips below and try them out at home.
Ingredients – makes enough icing for 12 cupcakes
200g salted or unsalted butter, softened
500g icing sugar, sifted
A few drops of food colouring or vanilla extract (optional)
Method
Have 12 cupcakes ready to be iced making sure they are cool before you begin to make your buttercream. This can take anywhere from 30 minutes to two hours.
To make the buttercream icing, beat the sifted icing sugar and butter together with your chosen flavouring and colouring until smooth.
Ensure the buttercream is firm enough to hold its shape – it should be at room temperature.
Spoon the buttercream into the bag, making sure it goes all the way down to the bottom, and turn up the edges. Fill no more than two thirds full with buttercream.
Shake the bag to get rid of any air bubbles and apply even pressure when piping on to your cupcakes.
Pipe vertically above the cupcake, starting in the centre and spiral around the centre inIf a clockwise motion. Make sure to move upwards as you pipe.