Boozy Events brings flavours of your favourite tipple to your north-east home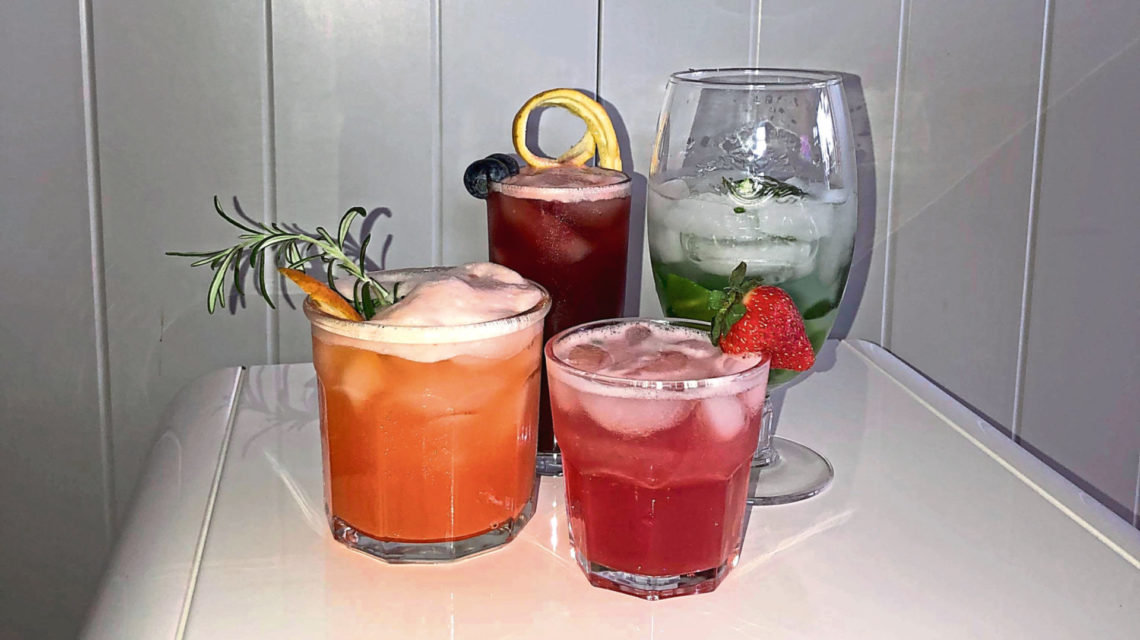 Those that know me will be fully aware of my sheer love of cocktails. I've always been of the mindset that a fancy tipple can brighten the dullest of days. And in my case, this has never failed.
But in recent weeks, it's been impossible for us cocktail fanatics to enjoy sipping away at our favourite drinks in the midst of buzzing north-east bars and pubs.
As we've been spending all our time in the comfort of our own homes day in, day out, you may have asked yourself how you could spruce up your routine or add a bit of excitement to the lockdown period. Or better than that, enjoy a refreshing alcohol-based drink.
Well, Boozy Events has answered all our prayers – mine in particular.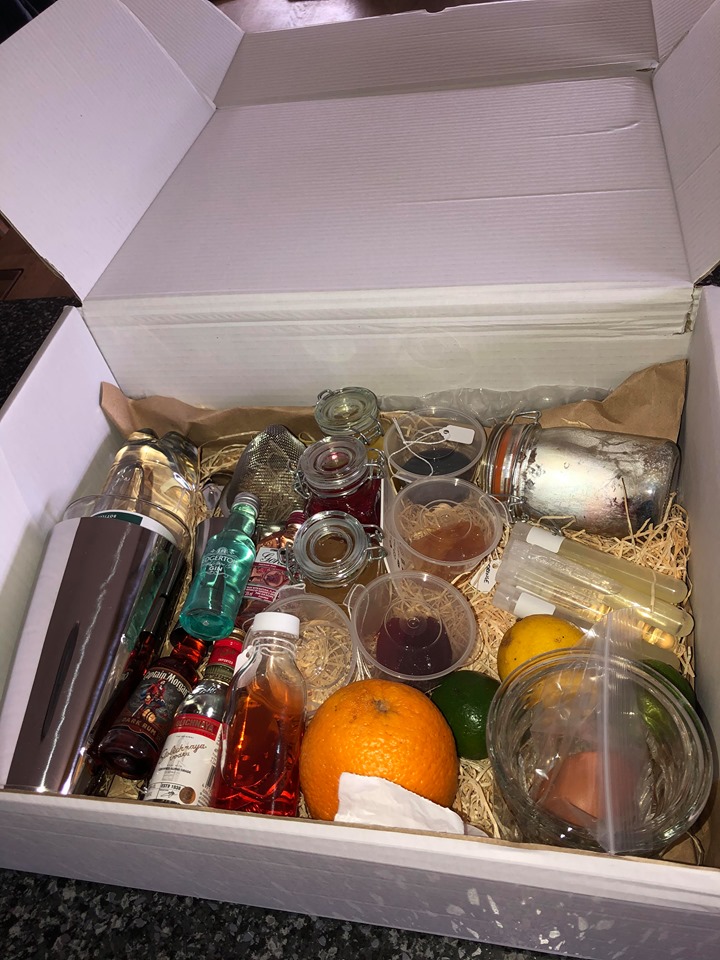 Based in Aberdeen, the team behind the evolving drinks firm has spent the past few weeks bringing cocktail-making experiences to the doors of north-east residents. Yes, you heard right.
The creative minds behind the service – Cammy Esson and Gregor Sey – have put together a selection of cocktail-making kits, which feature everything you need to create as many as four mouth-watering concoctions at home. And landing one of Boozy Event's cocktail-making kits at your doorstep couldn't be easier.
All I had to do was visit the website and submit my relevant details including my address, name, email and contact number.
I was then introduced to co-owner, Cammy, who could not have been more helpful and co-operative throughout the whole process.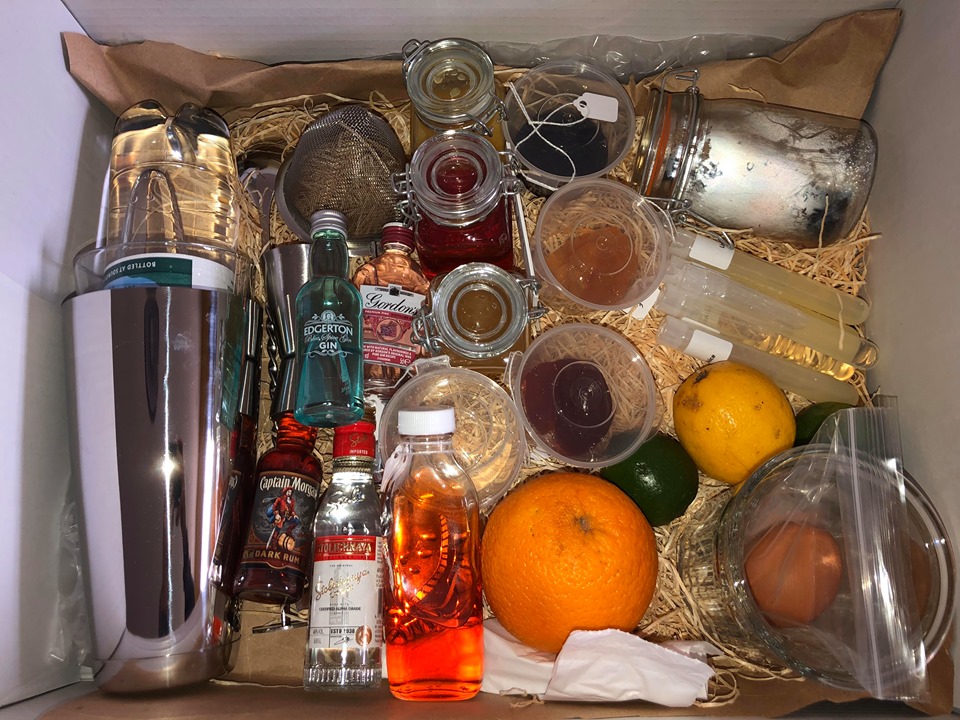 I was given the choice of several boxes – one with the ingredients to create three – and given how much I've sorely missed sipping away at my favourite tipples, I opted for the kit containing four cocktails, alcohol included.
Despite living in what I refer to as the middle of nowhere, the box was delivered swiftly. And at first glance, the contents certainly provided the wow factor.
It contained fruit to produce my own garnishes, a variety of juices, glasses, syrup, herbs and, of course, a shaker to ensure my drinks were shaken to perfection. With my items at the ready, all that was left to do was join a live video conference with Cammy himself, which was arranged via email.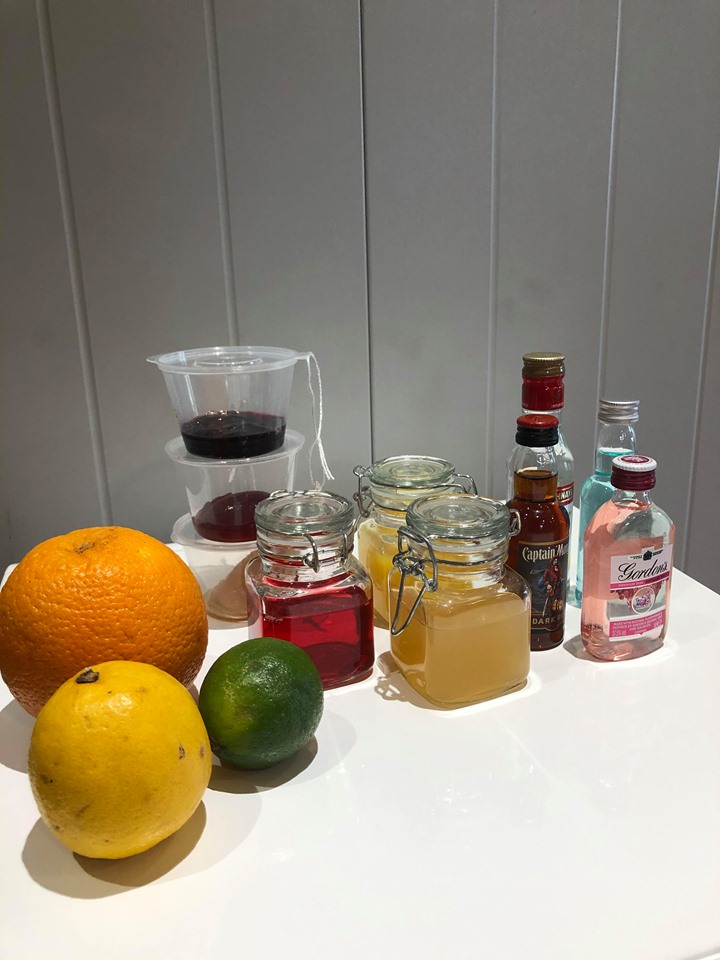 As soon as the masterclass kicks off, you're good to go and in for a treat. I did this individually, but you can add as many people to the call as you wish.
I was rather anxious before the chat as I have only ever participated in one cocktail-making event in the past. However, Cammy was quick to reassure that the Boozy Events masterclass is incredibly straightforward to follow.
To start off, the pair of us worked together to create the Mary Jane, which is one of the firm's most enjoyed signature cocktails. With our shakers at the ready, we added all the required ingredients, which included sweet sugar syrup, vodka and fruit juices.
Although using the shaker wasn't exactly my forte, I double strained my cocktail into the rocks glass and it poured perfectly.
Smooth in texture, the drink was garnished with a gently heated rosemary sprig and flamed orange peel, and boasted sweet, tropical flavours. It went down a treat.
Moving swiftly on, I was asked to rinse out the equipment and prep for the next cocktail – the Strawberry Basil Smash. Much like the Mary Jane, the gin-based cocktail was both light and refreshing. Fresh basil leaves provided a fairly pungent flavour, which contrasted well with the sugary ingredients.
That – alongside the Mary Jane – would make superb additions on summer afternoons.
With everything running smoothly, Cammy began looking out the contents for the Blueberry Faygo. I must admit, I rarely opt for rum-based drinks when out. But this one may have just swayed me.
Also featuring pressed apple, lime juice and blueberry reduction, the cocktail was spicy and full-bodied. After my mum took the opportunity to sample it for herself, she couldn't help but devour its remains.
With three cocktails down, all that was left to do was to start piecing together the big finale.
The Spring Sipper, once again, didn't disappoint. There was plenty of alcohol, a dash of sugar syrup and masses of mint. Perfect.
After showcasing the four completed cocktails to Cammy, it was time for my family and I to get stuck in.
It was challenging to find a fault with the drinks. They were incredibly varied and flavoursome. Regardless of your tastes, each one boasts something you're sure to love and leave you wanting more.
I would never have considered myself an expert mixologist but this has given me great new skills. And that's exactly what makes the Boozy Events experience even more special. Anyone can do it.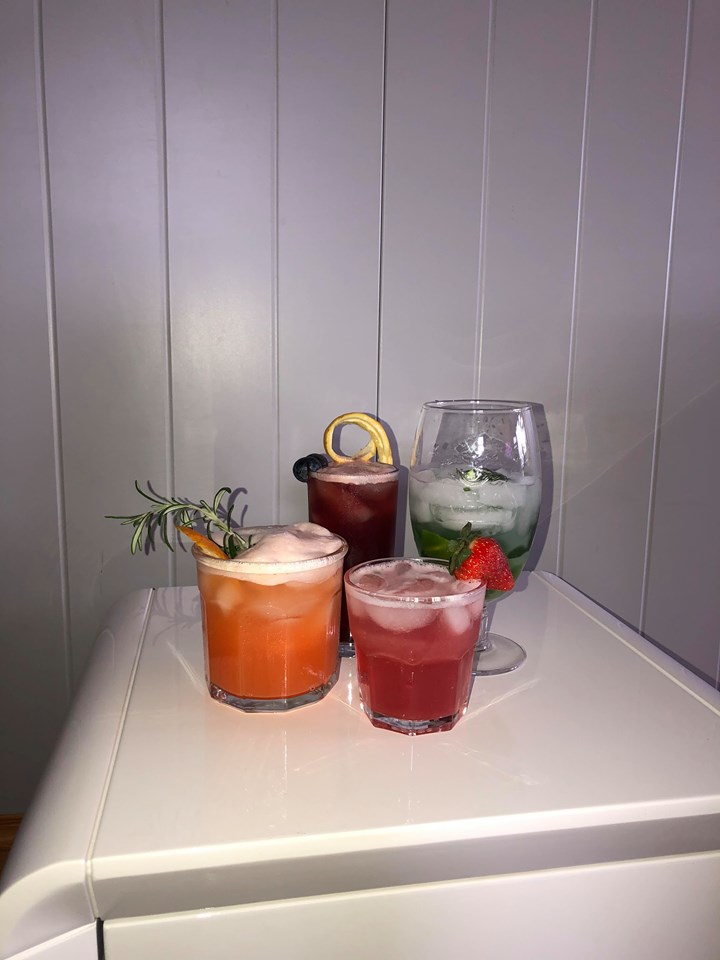 Price: £39.99 including delivery
To view Boozy Events' website and for details on how to order, click here.