Bar Manager Andy Morrison from The Glentanar Bar emphasises drinks, diversity, food and entertainment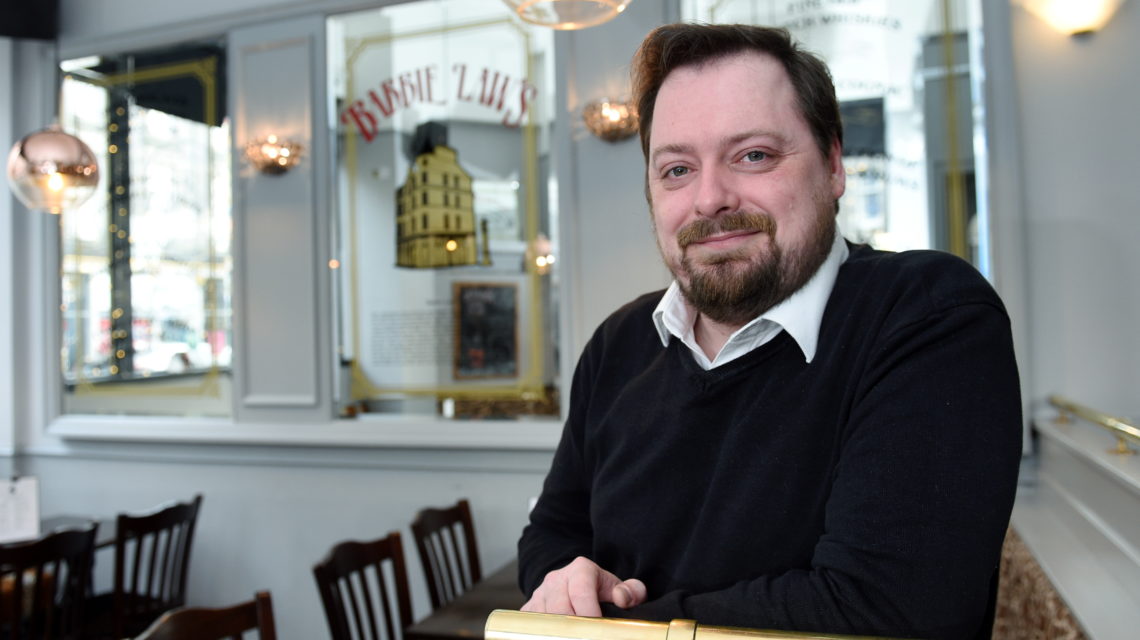 To say you've written material for some of the biggest British and American comedians is pretty impressive. However, it was the passion and drive to follow in his grandfather's footsteps that drove Andy Morrison to a career in hospitality.
The former comedian is now the bar manager of The Glentanar Bar and Lounge, which recently launched a new food menu, and has worked in a various venues in the north-east for the past 20 years.
Inspired by his grandfather, who owned the Fife Lodge in Banff, Andy was determined to get into the hospitality industry and make a name for himself and the venues he worked in.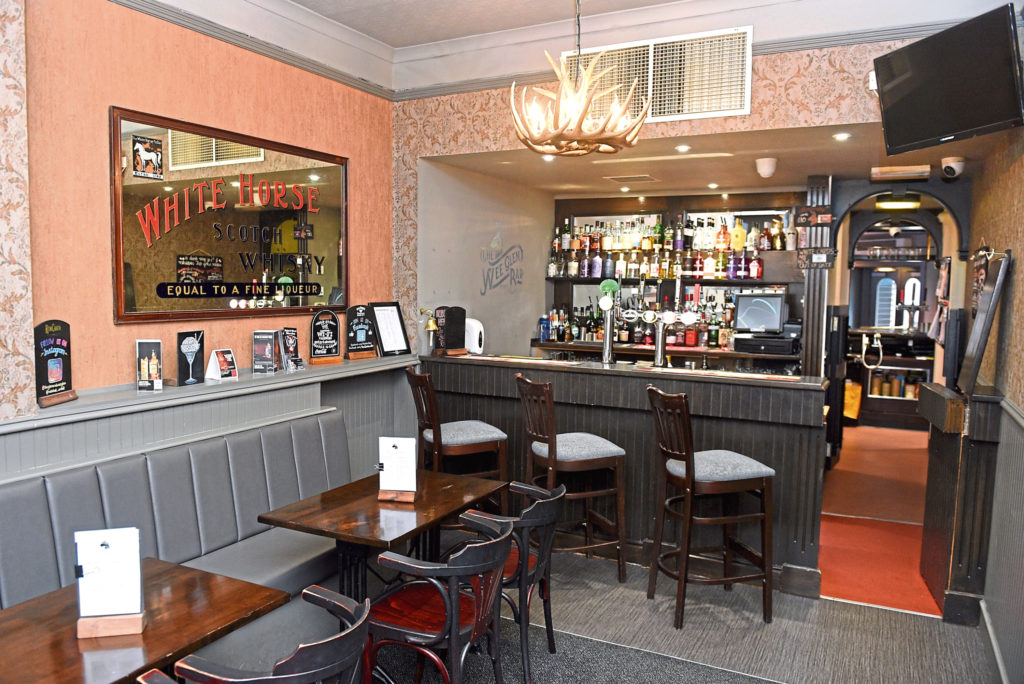 Running the operation at The Glentanar Bar and Lounge, which was bought by local business Campbell & Stellar two years ago, Andy has since then been driving the traditional pub into the modern independent bar it is today by adding a variety of entertainment and diversifying the drinks menu.
He said: "I used to do standup and I wrote material for American comedians. I did that for about 10 years and was all over the place. I did it on the side of hospitality, too, but this is what I love doing most.
"I can't say who I've written for as I've signed non-disclosure agreements, but there's some big American and British names there.
"I started off doing open mic nights and then started selling my material and it really took off from there. The names got bigger and bigger and it was pretty crazy.
"I think that's why I really want to support local acts and artists and it's one of the reasons we got involved in Aberdeen's Comedy Festival."
Adapting the bar's offering to accommodate changing clientele tastes, Andy has brought in a range of new drinks and introduced cocktails which have been proving rather successful.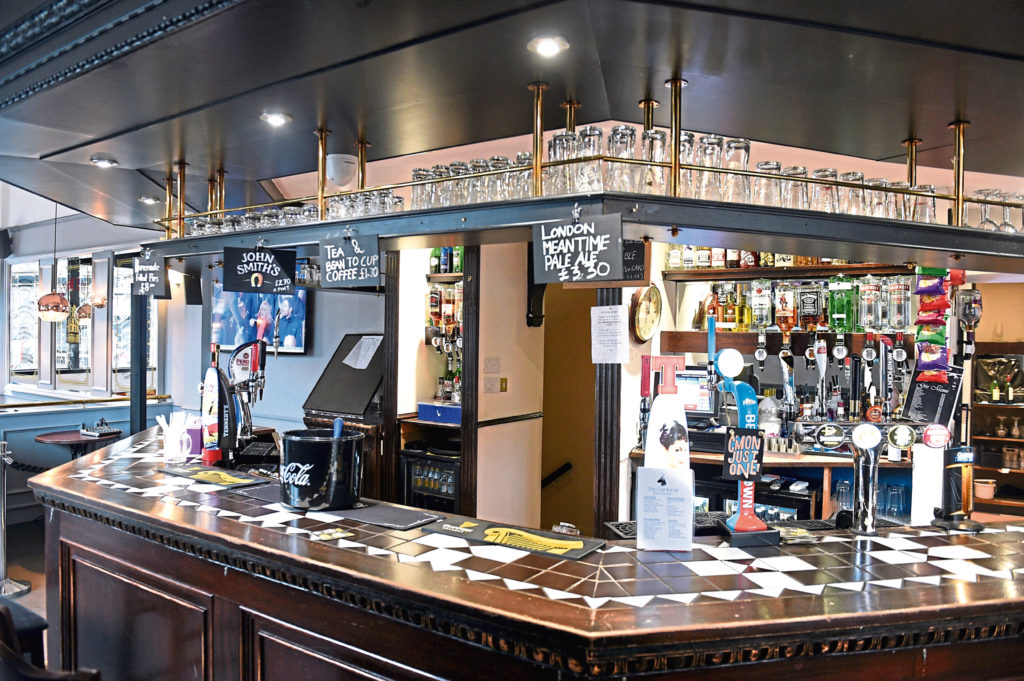 "Gin is really big for us," said Andy.
"Getting a mix of local gins and a spectrum of flavours was really important to us. We wanted to do something a little different and be a little more contemporary than what we've been traditionally known for. We've got Beavertown Neck Oil on tap, too, and I actually think we're the best priced in Scotland for that. We're all about fair and reasonable pricing.
"We're building up our cocktail offering by the day. It's a team effort so we're always asking the staff for input and see what they like. They're great at suggesting ideas and we're always working on different things."
Sweet-toothed Andy has created creamy cocktails as well as the more traditional offering to give customers a taste of "something a little different".
He said: "I love creamy cocktails and have a real sweet tooth so we've been experimenting with them a lot. The staff and our regulars have had the chance to try a few and we've received some great feedback about them. We've got salted caramel latte Martinis and we had pumpkin spiced latte Martinis for Halloween.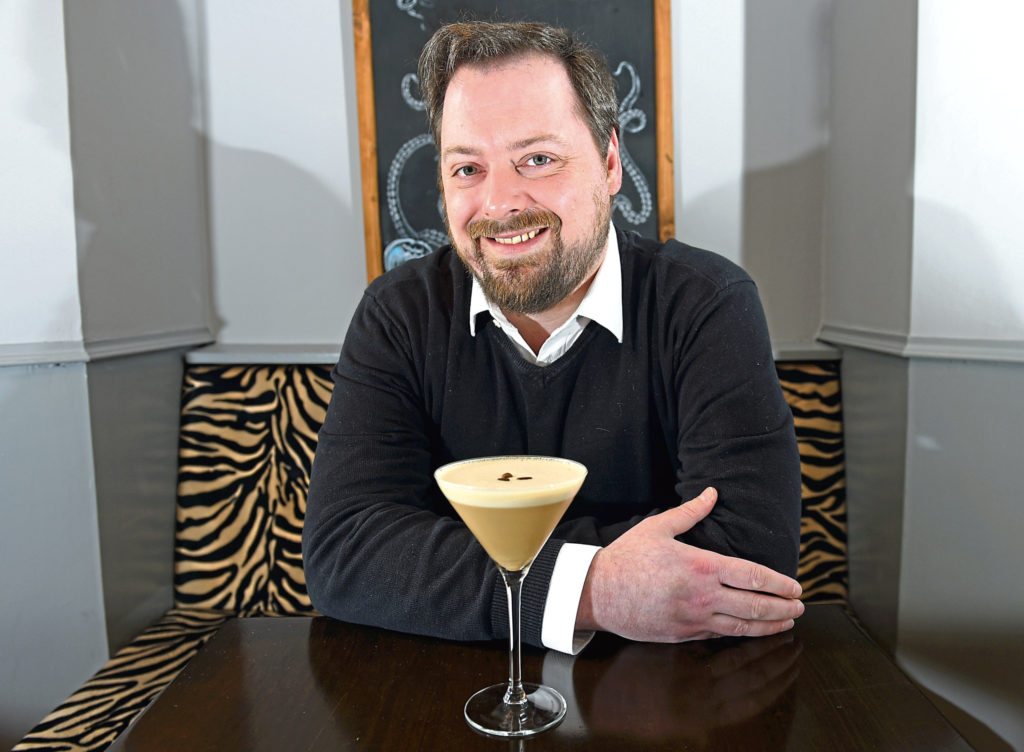 "We've tried to steer away from the traditional cocktail menu. It's a little more out there and a bit weird and wonderful, like the banoffee pie martinis we've got. We've also got drinks like Manhattans, negronis and that sort of thing, too. If someone wants to try something we can usually make it."
And with the lounge space the perfect size for group bookings or parties, Andy says cocktail masterclasses are something the bar would like to offer up to customers this year.
"There will be a big focus on the lounge area this year. We'd quite like to use the space for cocktail masterclasses and hen party nights. We have a couple of book clubs that use and are interested in the space, so it would be great to see some more clubs using it, too. It's something a little different for us but we want to make it a really social space. It can really be used for anything. We don't charge room hire for it, either, which I think is great."
The driving force behind increasing the live entertainment and adding new ideas into the mix, including a variety of pub quizzes, Andy is determined to keep the locals happy while appealing to a different market at the same time.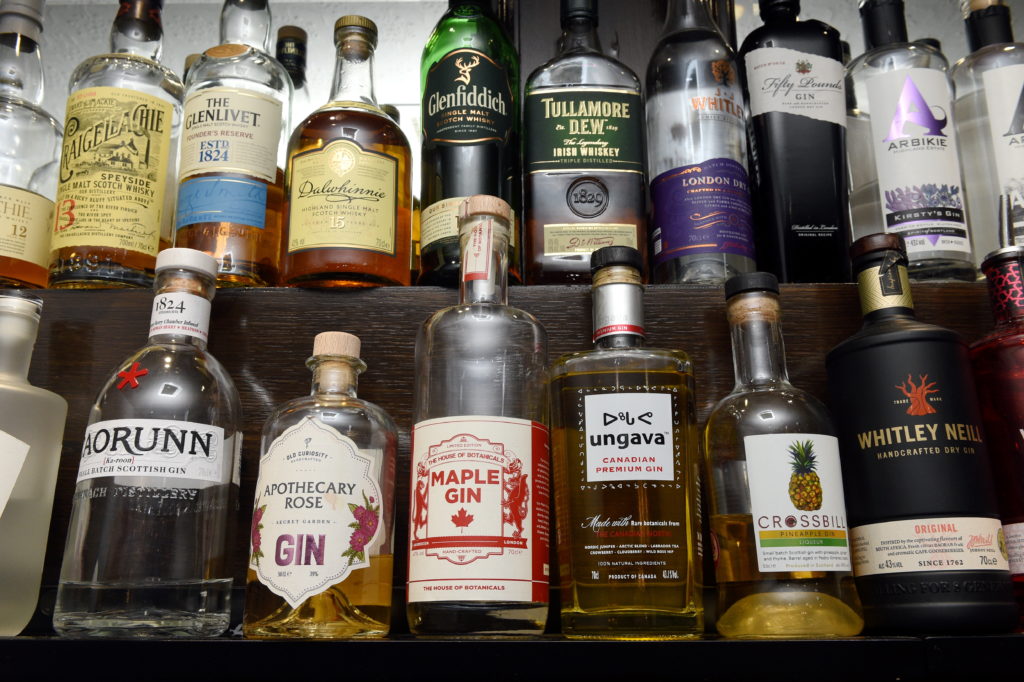 He said: "I think we've got something for a range of age groups. Stan Fraser plays 5pm to 8pm every Saturday night and he fairly draws a crowd. There's everyone from 18 to 80 popping in. It's important to have live music and have a space where new artists on the scene can showcase their talents.
"We had an It's Always Sunny In Philadelphia-themed quiz and it was hugely successful. There was a much younger crowd, which was great, and I think we're going to do a lot more themed quizzes as it seemed to go down really well. I think we'll have to do a Harry Potter quiz with a big themed night with butterbeer cocktails and stuff.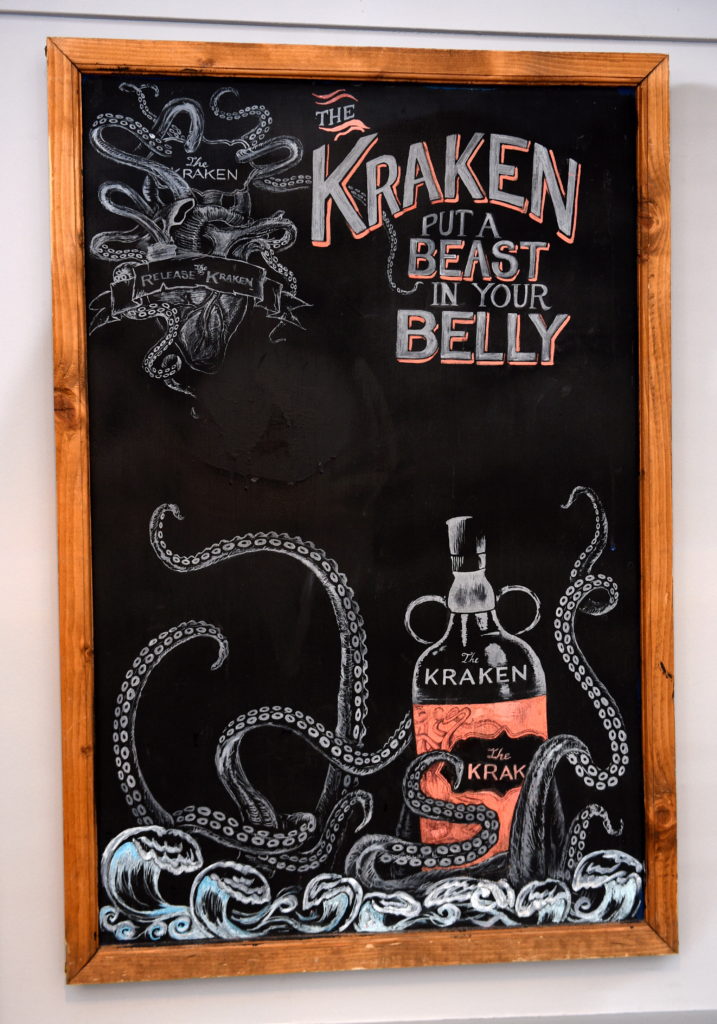 "We were part of the Comedy Festival and it was great to have so many local comedians in, and we've even had a cabaret night before."
With a focus on the community, Andy says an interest in the customers and what they do is one of the key things that keeps people coming back.
"When I first arrived here I wanted to create a village pub right here in the city centre. I was given free rein to create a nice friendly place which locals and visitors alike would love. It's got a real community feel to it. We've got regulars who come from Cults, Banchory, Seaton and all over who make the effort to come here. I've been out to one of our local's homes to help him fix his TV. We're a community pub and we all look out for each other.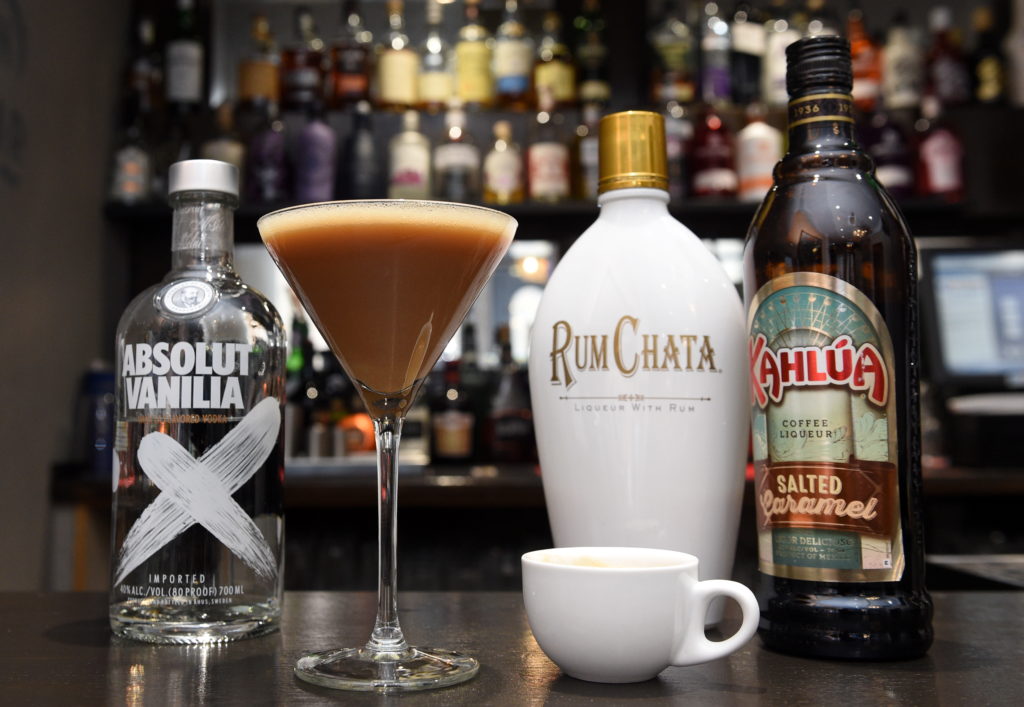 "The team has always been the most important part for me in any role. There's 12 staff in total and they are the backbone to this place. One is an artist and we commissioned her to work on the table with the octopus on it, and a graphic designer who will fit out all the toilets with their work.
"Someone is studying events management so she's been doing all the bookings for events. It's a genuine collaborative effort.
"But it's the people who really make this place. There's something about a community bar that just feels good, and you create really close relationships. There's a real personal touch here and we go above and beyond for them. For me, there are a lot of bars in town but they choose to come to us, and that's what makes it so special."