Art goes top of the bill with new Aberdeen showcase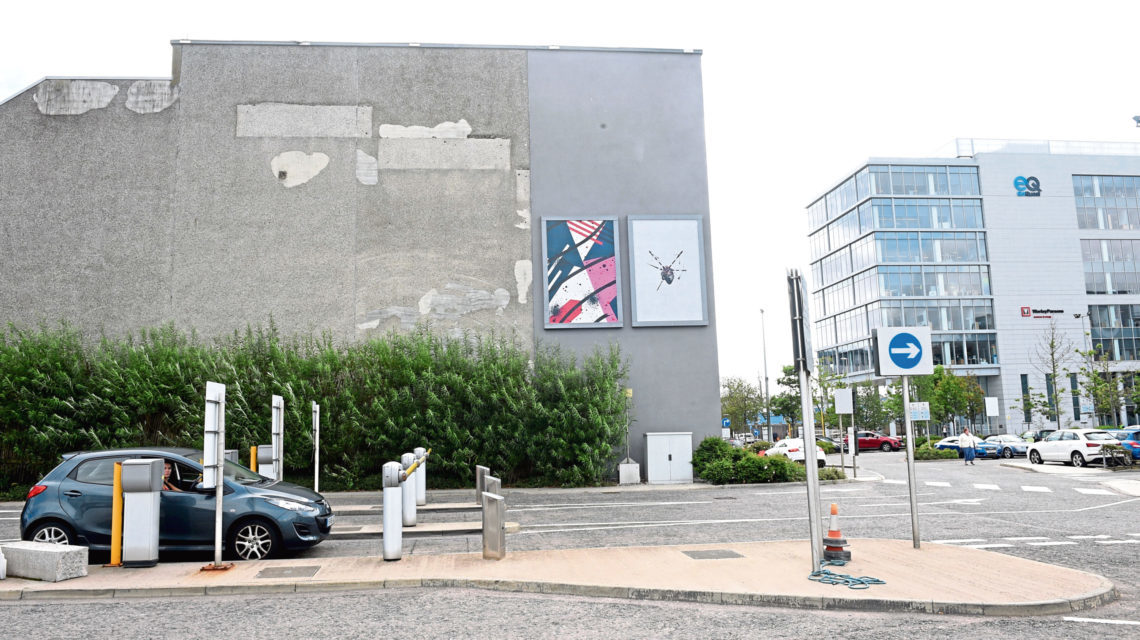 A popular Aberdeen festival has unveiled two new billboards to showcase the talents of international artists.
The Nuart boards, which can be seen from Union Square's Market Street car park, feature work from Katie Guthrie and Naeem Searle, also known as NIMI.
The project is aimed at boosting business and culture between Aberdeen and Stavanger, where the Nuart Festival originated.
Martyn Reed, Nuart director, said: "Street artists have been altering adverts and billboards for decades with limited success.
"Of course, artists' resources are no match for large advertising companies and obviously never will be.
"It struck me a while ago that it would make far more sense to have our own art billboards and, who knows, one day our cities could be host to a dynamic rotating art gallery offering artists an opportunity to reach vast audiences.
"It follows our desire to make art part of people's everyday lives in the same manner that advertising is."
The Nuart Aberdeen festival, which was organised by business organisation Aberdeen Inspired in partnership with Nuart Festival and Aberdeen City Council, attracted thousands of visitors to the city in April.
It saw a team of international, national and local artists develop their latest works on walls around the city centre.
Katie Guthrie, who focuses on exhibiting, mural design and commercial projects, collaborated with NIMI to create the Green Lady of Crathes mural at Caledonian House on Union Row.
She said: "After having a great time working with NIMI during Nuart Festival earlier this year it's awesome to have the opportunity to display work alongside his.
"One of the best aspects of NUART is the opportunities it's brought local artists to meet and form friendships with visiting artists, as well as strengthening our relationship with Stavanger and the Nuart Festival there, which I know a fair few of us are planning to visit in September."