Aberdeen artist Amy Benzie is all fired up for ceramic success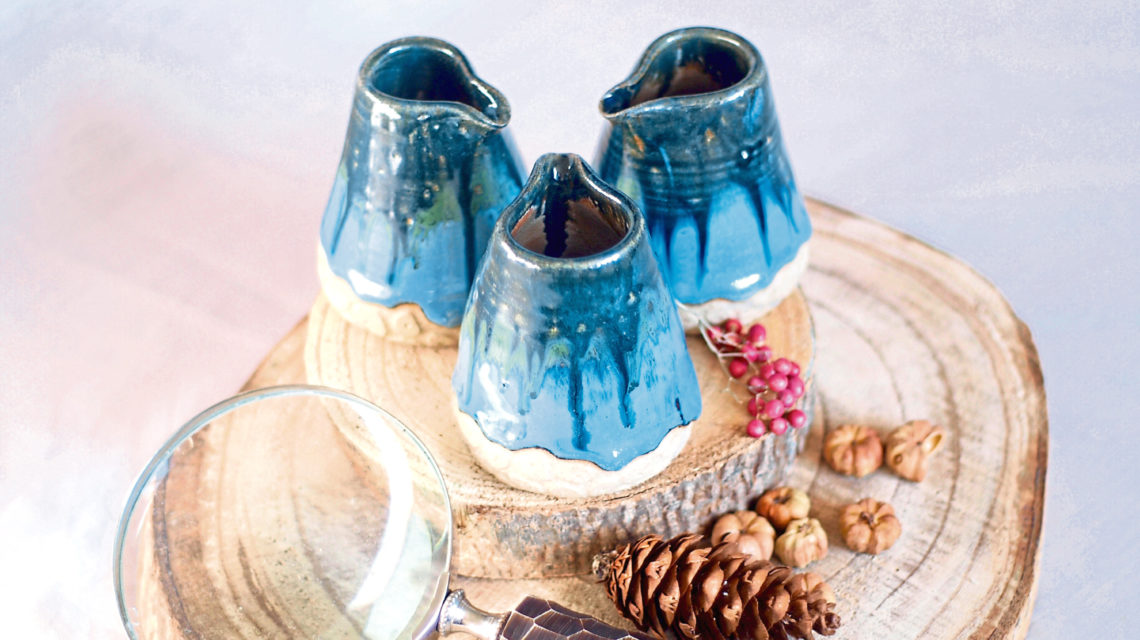 Exploring the relationship between art and science, Amy Benzie-Reid creates contemporary ceramics in her Aberdeen studio.
Having fallen in love with ceramics at a young age, Amy now has a degree in three dimensional design from Aberdeen's Gray's School of Art.
"When I was at school I was always torn between following science or art," said Amy.
"But after a lot of thought I realised I would probably have a bigger chance of incorporating the two if I went on to study art.
"I was at Gray's for four years and I was able to make the most of the school's amazing workshop facilities while learning how to research and develop my processes.
"During my final year in 2016, I experimented with how I would take the skills I was gathering into the real world."
Since Amy has always enjoyed experimenting with clay, she finally decided to set up her business Amy Benzie Ceramics in 2016. She said: "I have been experimenting for as long as I can remember. I was always encouraged by my mother Lorraine and grandfather Charlie who politely endured the early mud pies my sister Katie and I made for them as kids.
"That support was a great motivation to start my business. Today I still bring my clay wares to them for their opinion – only now I have a much hotter oven."
These days, Amy makes a range of mugs, bowls, vases and more abstract decorative pieces, too.
From finding the perfect materials and inspiration to generating her items, to getting her hands dirty with clay, Amy enjoys every part of the creative process.
She said: "I'm really inspired by the art and science connections. I enjoy experimenting with the chemistry of my glaze recipes and the physics of the firing (the process of bringing clay and glazes up to a high temperature)."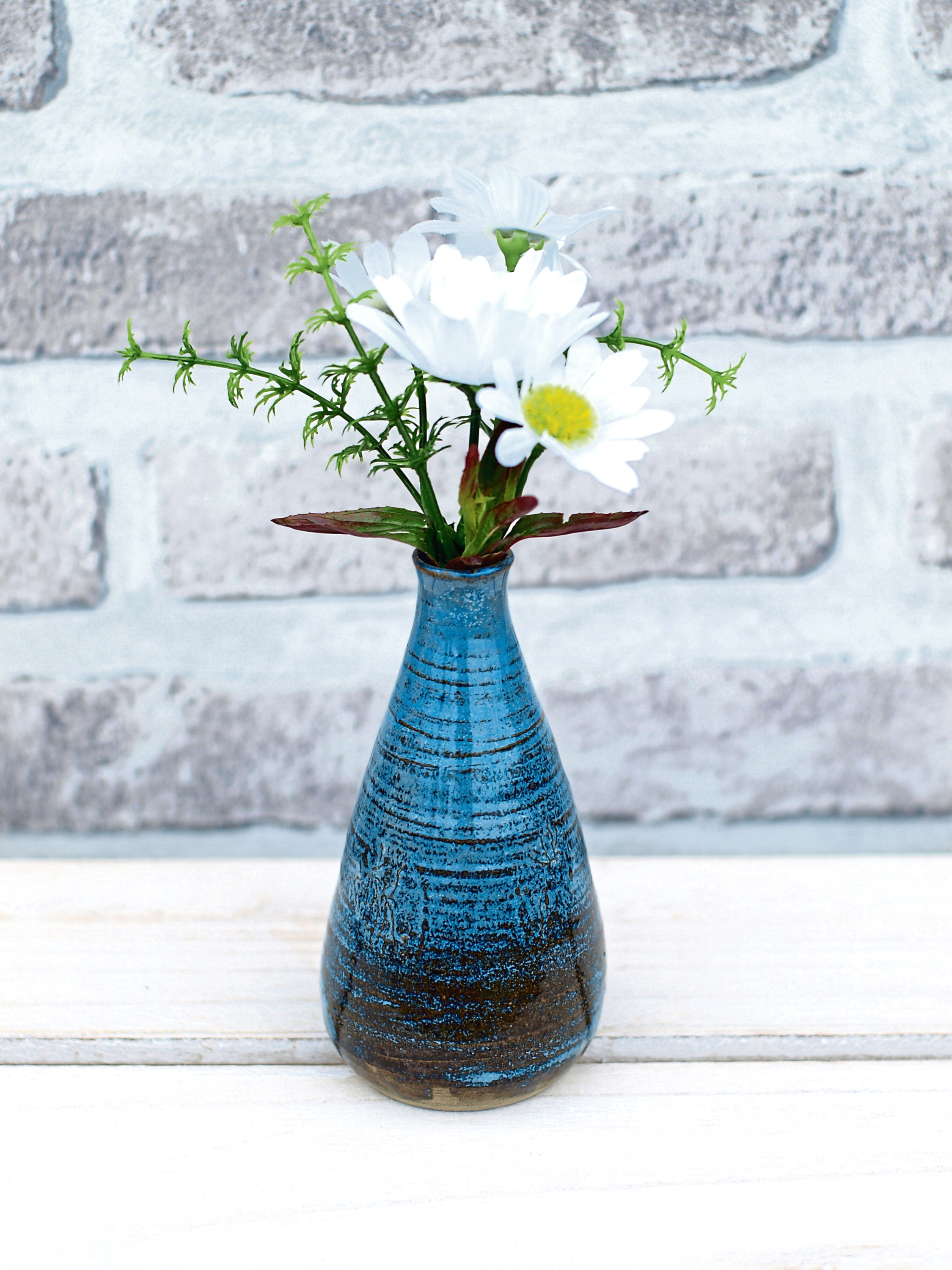 Once she has a design in place, Amy makes each piece by hand.
She said: "They are either thrown on the potter's wheel, hand built or slip-cast using a handmade plaster mould.
"Each piece has to dry slowly before bits can be attached or carved into. Once the pieces are dry enough, they're fired to 1,000 degrees celcius in an electric kiln. And when they're cool, they're hand painted with many layers of glazes which have been mixed using various minerals and oxides.
"The final firing reaches 1,260 degrees celcius. It takes days for the kiln to get to top temperature and then become cool enough again to open, so it feels like a very long wait before I can see the results of weeks of work."
Since Amy is the only one involved with making her eye-catching pieces, she said it can be quite lonely.
"I think that's why I really enjoy putting on creative workshops or taking part in local fairs where I get to chat with customers and fellow makers," said Amy.
She added: "One of the workshops I enjoyed the most was held in Bon Accord. I invited the public to create their own beloved storybook characters from clay in response to the Children's Hospital Storybook Ball organised by the ARCHIE Foundation.
"It was wonderful to see the imagination from everyone, young and old."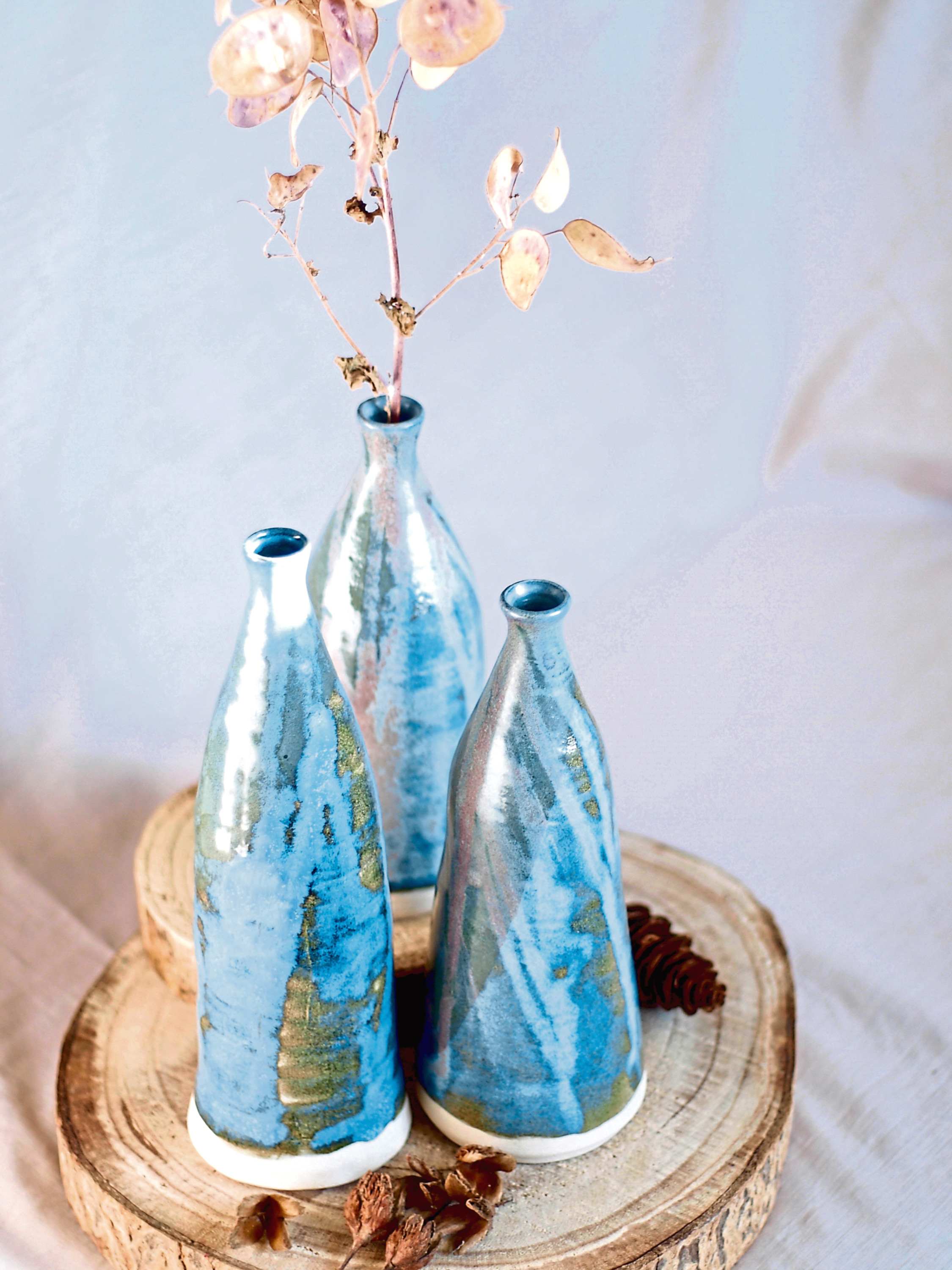 Amy splits her time between creating ceramics, hosting workshops and also working for Grampian Hospitals Art Trust as a senior art practitioner on the Artroom Project. She hosts a range of creative sessions for patients and their carers during long-term stays in the hospital.
She said: "The trust aims to enhance the experience of all who use the NHS Grampian sites through many varied uses of the arts.
"It's inspiring and energising to be part of a creative team in the city.
"I greatly enjoy working on the project as my creative skills are challenged every day and it's rewarding to see the creative and personal development of those who choose to participate.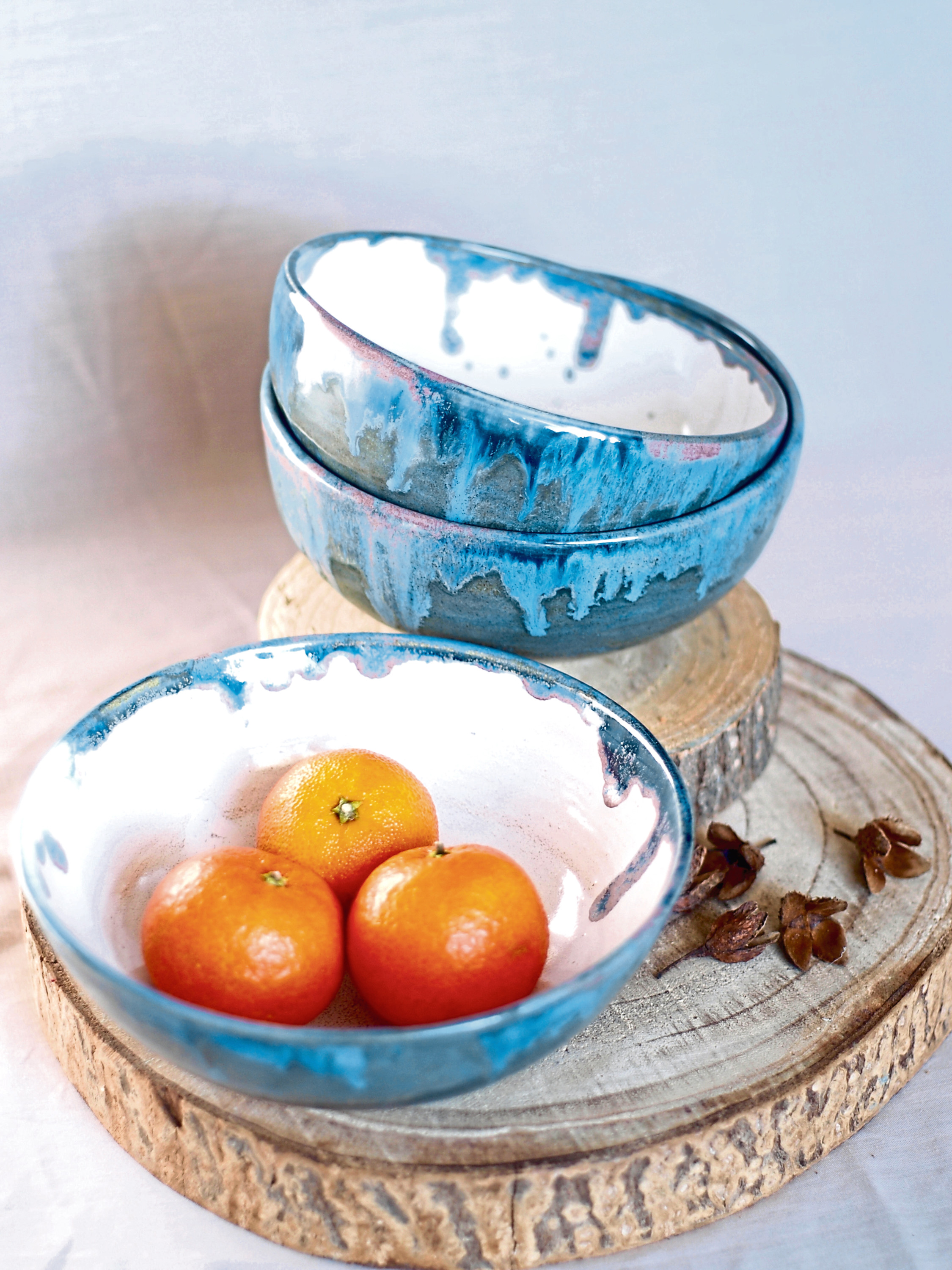 "This has also taught me to be more free and experimental in my own practice."
Amy has recently moved into a WASPS (Workshop & Artists Studio Provision Scotland) studio in Aberdeen. She said sharing a creative space with a range of local artists has had a very positive impact on her work.
"We recently had an open studio which was a fantastic chance for me to meet all my creative neighbours," said Amy.
Currently the designer doesn't sell her work online, however she does attend a range of north-east fairs and exhibitions where people can purchase her works.
"I mostly sell my work at local fairs but I have been approached by a small number of local stockists so I am looking forward to the new challenge in 2020 of selling from independent shops," said Amy.
"My sculptural pieces can also be found at exhibitions around Aberdeen and wider Scotland. Currently, I have a number of pieces in The Suttie Arts Space in Aberdeen Royal Infirmary."
Amy is also hoping to create larger pieces and make her business more sustainable in the near future.
She said: "I'm keen to push ceramics as an alternative to single use plastics and as a way of conserving and sheltering the wildlife in our gardens."