American rockers Bon Jovi announce first UK tour in six years – and here's how to see them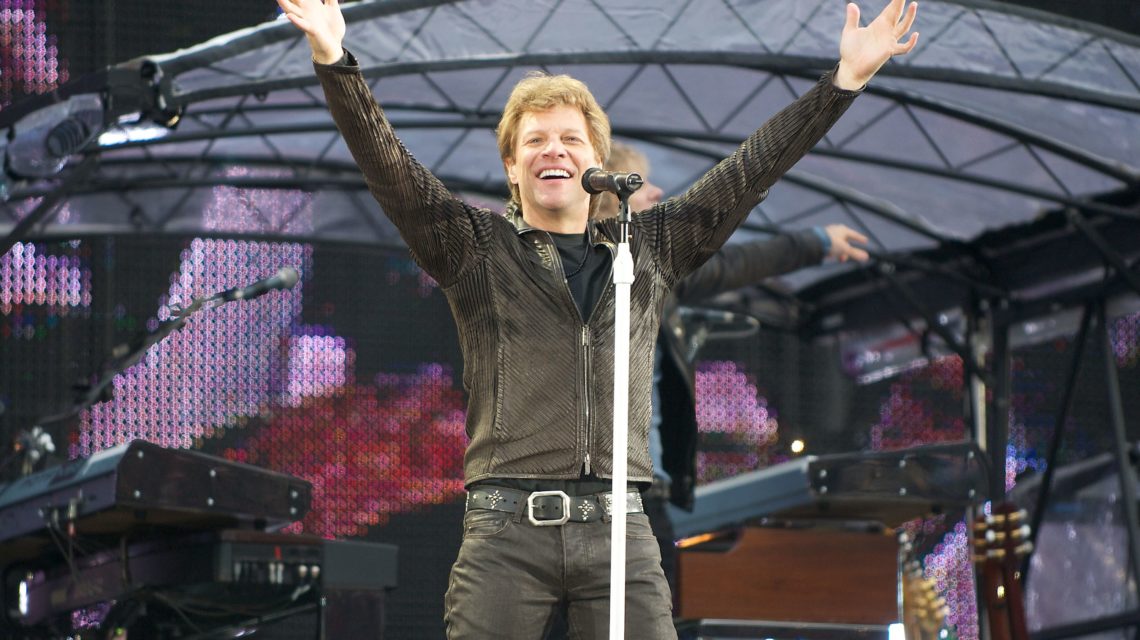 American rock band Bon Jovi have announced their first UK tour in six years.
Returning to the UK in 2019, their This House Is Not For Sale world tour will arrive at Anfield Stadium, Liverpool on June 19, and will be followed by two additional UK dates at Wembley Stadium and Coventry's Ricoh Arena.
The world tour has seen the band visit the US, Canada, Brazil, Argentina and Chile, and will grace Japan and Australia later this year. Although Aberdeen fans will not be able to experience the band in the Granite City, you can still travel to get in on the action. And we've pulled together a travel guide for those who don't want to miss out.
The Wembley Stadium gig will take place on June 21 and Coventry's Ricoh Arena on June 23, giving those who want to travel down to the gigs the ideal chance to do so.
From direct trains to flights, buses or even jumping in the car, there's plenty ways for Aberdeen fans to get to the gigs in Liverpool, Coventry and London.
Frontman Jon Bon Jovi said: "Those huge shows, tens of thousands of people all together as one, that's what we do.
"And we've got a few things to put right by playing Wembley Stadium.
"We were so excited to be the first band to play that new stadium, I would have helped build it myself to make it happen.
"So we have a new history to write there."
It will be Bon Jovi's first UK tour since playing at British Summer Time Hyde Park Festival and headlined the Isle Of Wight Festival in 2013.
The band will be joined by special guests Manic Street Preachers on their UK dates and now features Bon Jovi originals David Bryan and Tico Torres alongside Jon Bon Jovi, plus long time bassist Hugh McDonald, co-producer and co-songwriter John Shanks, multi-instrumentalist Everett Bradley and lead guitarist Phil X, who joined the band in 2013 tour.
Bon Jovi added: "We've become a new, rejuvenated Bon Jovi. A refreshed line up that kills every night. We sound better than ever and we're enjoying every minute. We are out there as a band, feeding off each other and the fans, having the time of our lives all over again."
Society travel guide:
Aberdeen to Liverpool
Rail: This train journey will take you around six hours. More than one train company operates between Aberdeen and Liverpool including: 
CrossCountry
East Coast
ScotRail
Virgin Trains
Road: If you wish to take the car, a journey to Liverpool will take around six hours.
Air: flybe offers flights from Aberdeen to Liverpool, although they are not direct. Your flight may include stopping off at Manchester and Belfast. 
Aberdeen to Coventry
Rail:
Road:
Air:
Aberdeen to London
Rail: A train from Aberdeen to London would take around seven hours.
The following companies operate between Aberdeen and London: 
East Coast
London North Eastern Railway
Serco Caledonian Sleeper
Virgin East Coast

Road: If you like a long drive (a very long drive) then a road trip to London would take you between nine and 10 hours – and that's if you don't stop for many breaks. Or you could get a megabus which would depart directly from Aberdeen. To book tickets click here.
Air: British Airways, easyJet and flybe all offer flights to and from Aberdeen International Airport.
Aberdeen to Coventry
Rail: Catch the train from Aberdeen to Edinburgh, Edinburgh to Crewe Station, Crewe Station to Nuneaton and Nuneaton to Coventry Arena. The train journey will take around 7 and a half hours.
Road: The car journey to Coventry will take around 7 and a half hours depending on how many stops you make. You can also get a Megabus to Birmingham which will take around 11 hours and bus over from Birmingham to Coventry, adding another 40-45 minute bus ride on to your journey.
Fly: Flybe will fly you direct from Aberdeen to Birmingham where you will have to hop off the plane and make you way to Coventry from the airport. You could get a train direct which will take around 20 minutes or you could catch a bus from Birmingham Coach Station to Coventry which will take up to 45-45 minutes. You could always hire a car from the airport too.