Adorn your door with festive charisma with the help of Aberdeen's Haime Florals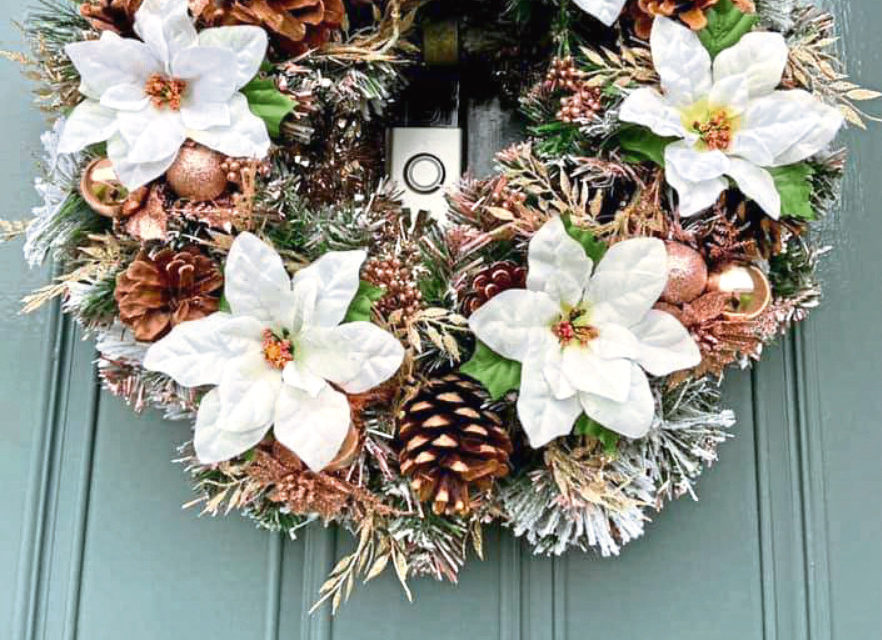 There's a clear winner in the trend stakes for festive decor this year, and it's breathtaking Christmas wreaths.
With your door out there for all to see, people are aiming to impress onlookers with dazzling wreaths now more than ever.
But if you're struggling for inspiration, Aberdeen's Haime Florals produces an impressive range of high-quality, bespoke wreaths to suit all tastes. Despite boasting plenty of on-trend appeal, the business didn't start offering the festive range until last year.
Leanne Mennie, who forms part of the family-run team, said: "We started making wreaths in 2019 mostly for friends and family. However, after adding some to our Etsy shop and Pinterest, we found customers were really interested in buying them.
"They have proved very popular this year and we hope to continue the success of them for many years to come."
Leanne is joined by her sister Clara Jnr and her mum Clara Snr in running the business. Together, the trio have spent the past two years producing desirable handmade decorative pieces and accessories using their artistic skills.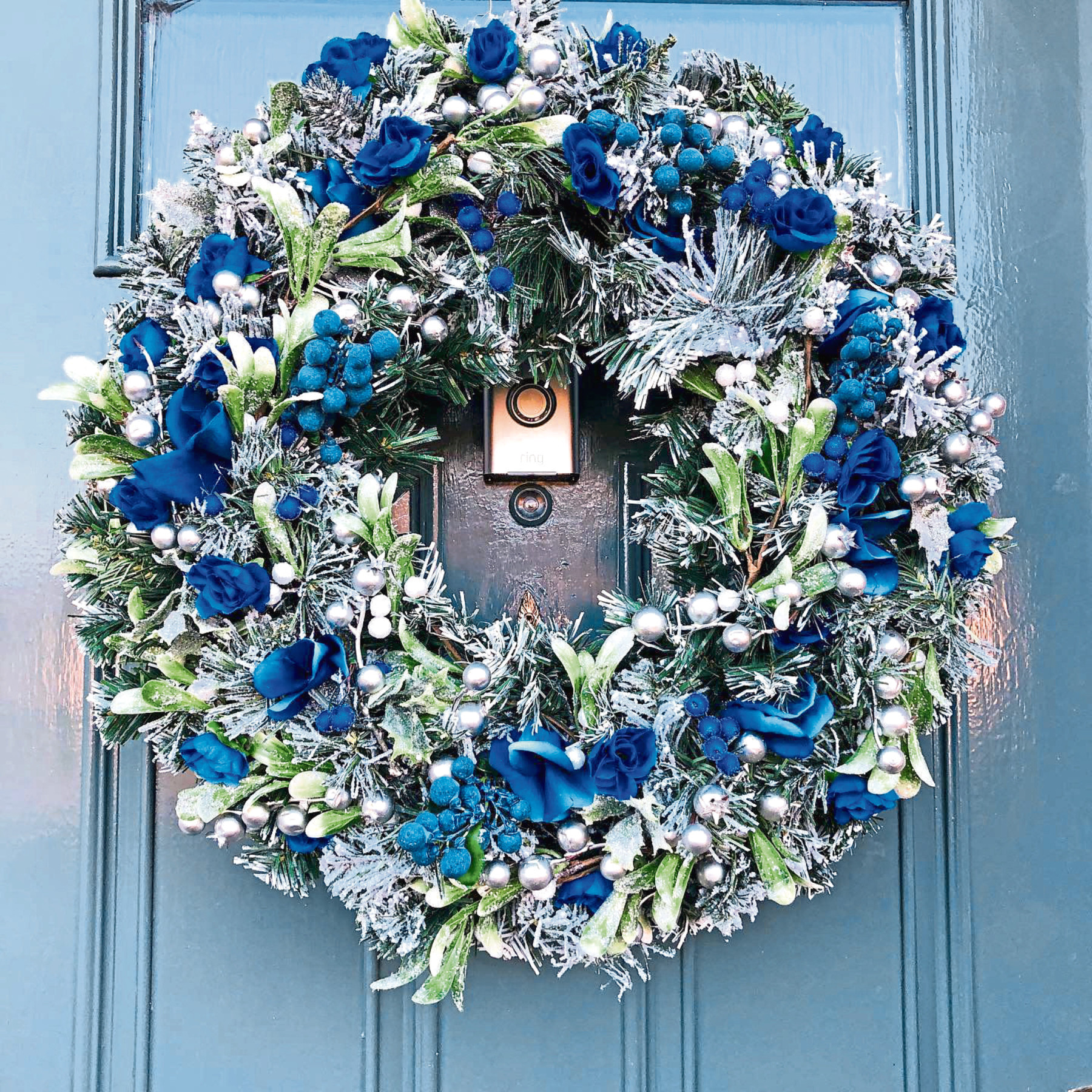 They currently work from their converted home studio, however they plan to build an outdoor studio in the new year.
"Our mum used to work as a florist for many years before moving to work in the railway nearly eight years ago," Leanne said. "I also work for the railway and have a degree in graphic design.
"As for Clara, she works in the flower and horticulture department at Marks & Spencer and has studied to gain a degree in textile design.
"The three of us started out making small designs for loved ones, producing small wedding accessories such as buttonholes, wrist corsages and hairpieces.
"Then we moved on to selling a few small items online in 2018. It was at that point we realised there may be a market out there and have continued to expand our small family business."
Although Leanne, Clara Snr and Clara Jnr adore their day jobs, Leanne explained they "missed the creative side to things".
"We are all artistic," she added. "So we started Haime Florals as more of a hobby and something to do in our spare time.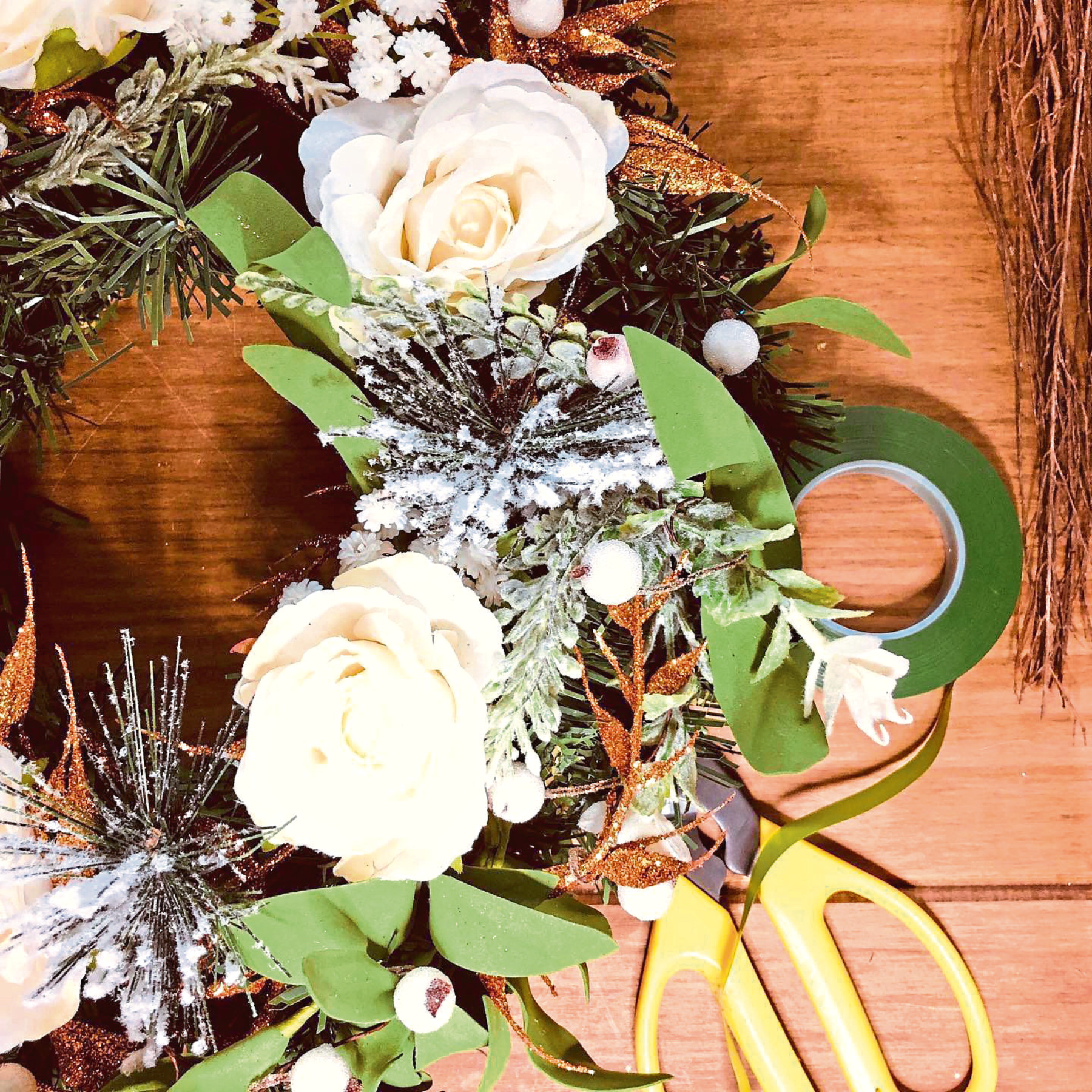 "The business offers everything from bridal bouquets, posies, buttonholes, hairpieces such as clips and hairbands, and wrist corsages, to striking centrepieces.
"Other than this, we have our seasonal door wreaths, which are all individually made using unique pieces.
"My mum, sister and I offer and welcome custom orders and enjoy creating different designs to meet our customers' needs.
"It takes a couple of hours to create each one. We start off with a plain wreath and work on the placement of each wired piece going into it.
"We then individually wire and tape each item and secure it to the wreath, before adding foliage to cover any of our workings for a neat finish.
"Florist wire, tape, silk florals, artificial flowers, berries, leaves, foliage, and dried materials such a pine cones, fruit pieces and cinnamon sticks are all used to bring them to life.
"Being creative people, we are always looking at current trends and are interested in interior and exterior design.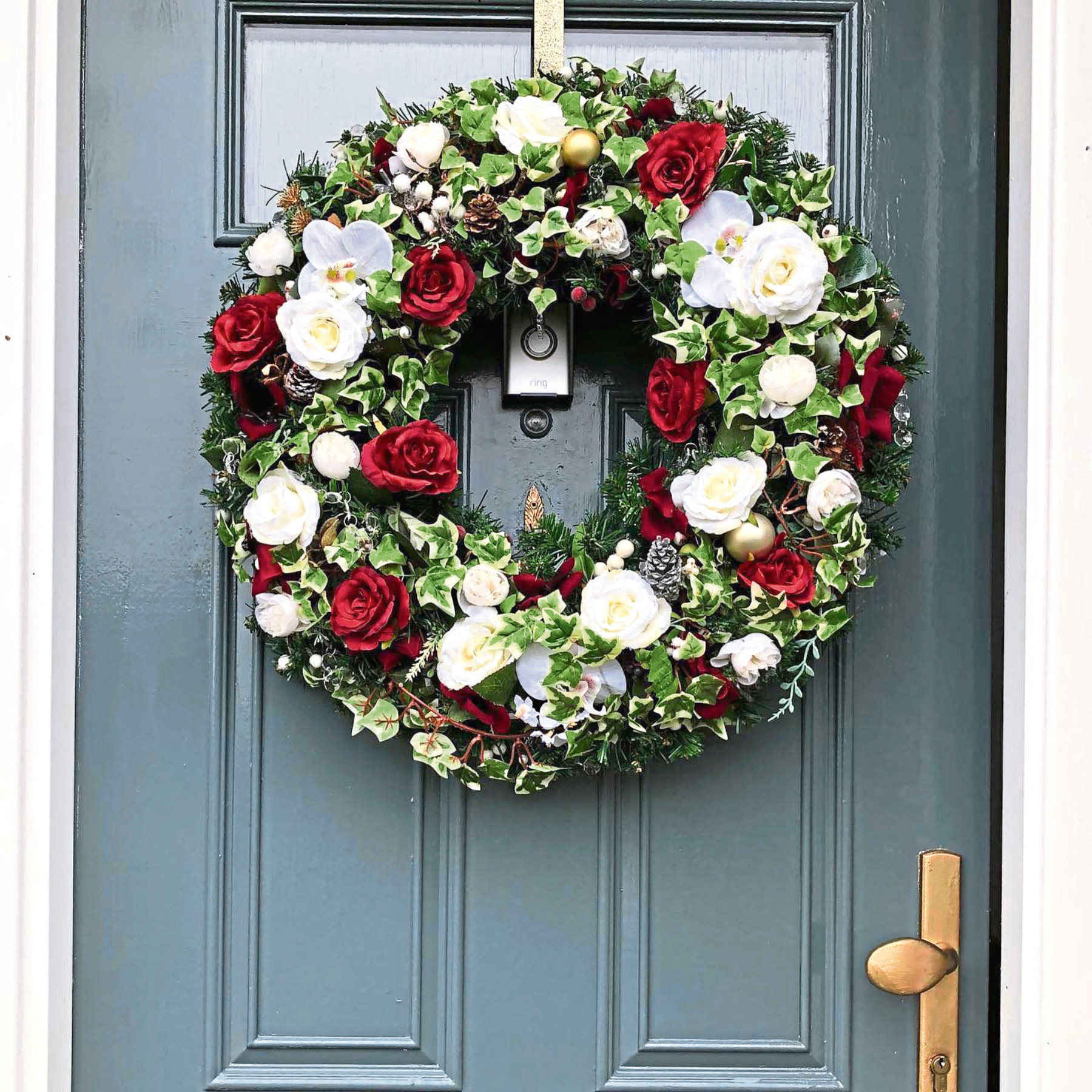 "All three of us love putting them together and seeing the end result. It's amazing how a wreath can complement a door."
Haime Florals' range includes the Highland Fling Festive Wreath – which gives a nod to the team's Scottish heritage – and the Rose Gold Festive Wreath.
With customers based as far away as the United States, New Zealand and Germany, the trio love the fact that their products are used to bring some festive celebrations to communities across the globe.
Leanne added: "It's great when our customers share a photo of themselves wearing or using our products and giving us positive feedback.
"Our Etsy shop is rated five stars, which is what keeps us motivated to continue. It's also fantastic to see people proudly wearing our pieces, particularly the Scottish ones, all over the world.
"It has been challenging at times trying to juggle our days jobs with the business.
"Luckily, because we work shift work, this has allowed us to have some flexibility. If one of us has a bigger workload, then the others can help out.
"And while another challenge for us is the limited space on offer by working from home, we are hoping to expand our small business to a wider audience very soon. Watch this space."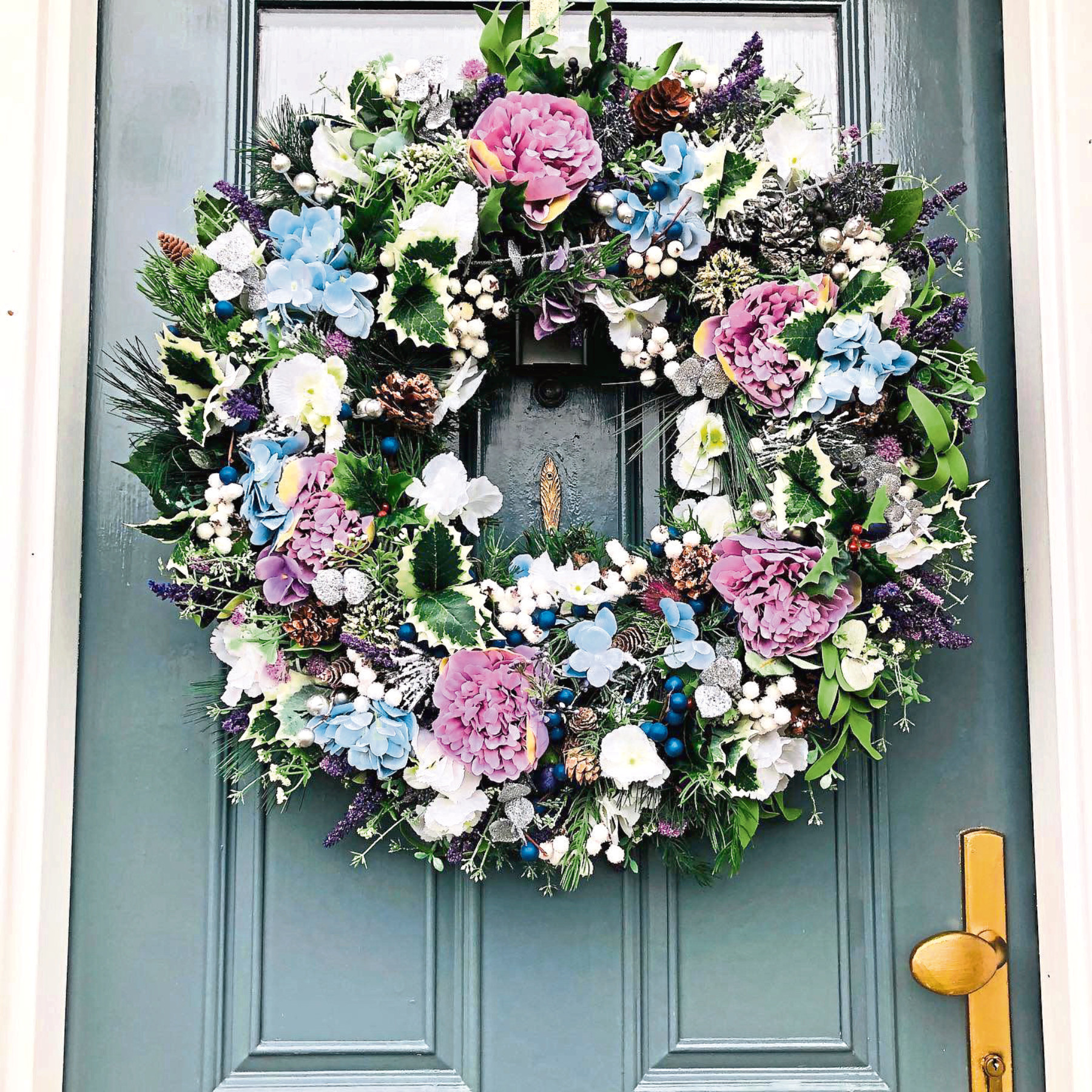 ---
Haime Florals are currently offering free delivery on their wreaths.
Visit Haime Florals on Etsy or Facebook to view the range or place an order.