Add festive sparkle to your look with Aberdeen's Trinity Centre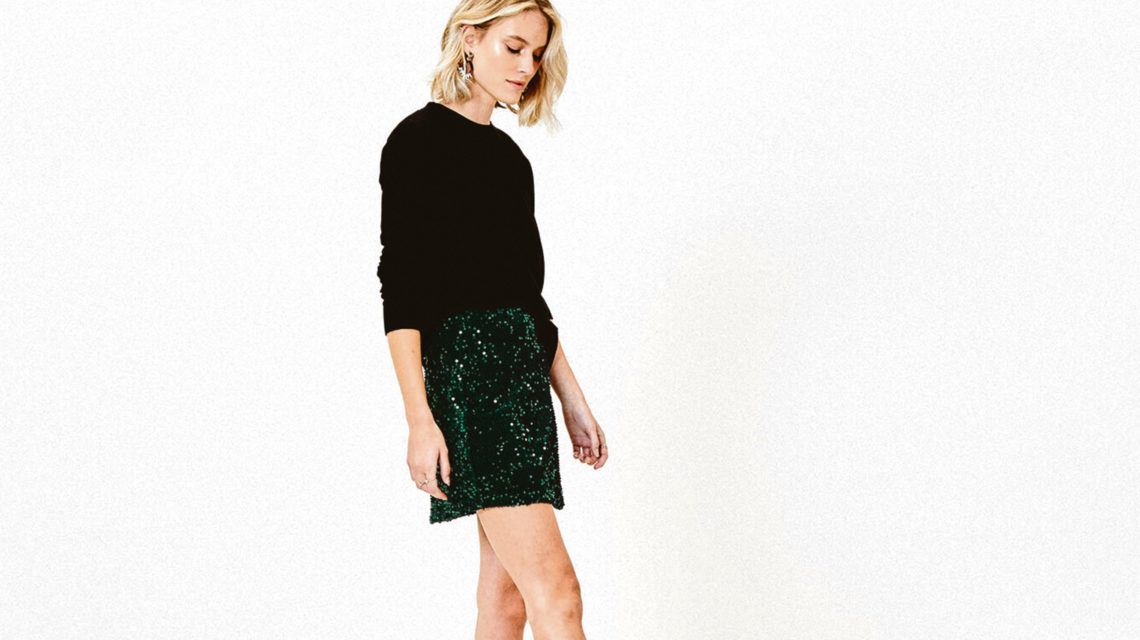 Party season has officially arrived and that calls for one thing – sequins.
Whether you're playing host to the Christmas celebrations yourself or heading out for a festive get-together with friends, a captivating outfit is sure to have you feeling your best.
And there is no easier way to get your hands on a collection of party essentials than by paying a visit to Trinity Centre on Union Street in Aberdeen.
Home to more than 20 shops designed to provide an abundance of high-end and budget-friendly brands – including Monsoon, Topshop, Levi's, Oasis and Wallis – customers have everything they should require under the one roof.
Not only does the venue boast an extensive array of fashionable garments and fabulous accessories, but also high-quality beauty items to raise your make-up game even further. So for those of you looking to make a statement over the festive season, Trinity Centre is sure to become one of your favourite north-east shopping venues.
---
Dazzling Clothing
---
If shimmering clothes haven't already taken up a number of spots on your shopping list – or your wardrobe – then it's time to make a swift update.
From glamorous sequins to '70s-inspired metallic looks, the centre is constantly striving to keep on top of seasonal trends.
At Debenhams, you'll find a wide range of products from top brands – including Red Herring, Principles and Monsoon – available to ensure you shine like the stars. And if dresses aren't up your street, there are also fabulous skirts, trousers, jumpsuits, bodysuits and tops, too.
---
Must-Have Accessories
---
Fashion accessories are a great way to bring outfits together and up the wow factor even further.
Ranging from bags, purses, jewellery and shoes, it's never been easier add finishing touches to your looks. Not only does Debenhams display quirky items – including the Silver Star Print "Chloe" Stiletto Heel Court Shoes by Faith and matching "Petra" Clutch Bag – but it also boasts a range of elegant jewellery from Ernest Jones for those aiming to pull off tasteful and sophisticated style.
---
Glamorous Make-Up
---
Whether you visit Debenhams or Superdrug to make your next festive-inspired beauty purchase, the line-up of established brands on show is endless.
From finding flawless foundation, to grabbing the perfect setting spray to setting your look in place, you'll find products from the likes of Urban Decay, NYX, Benefit, Yves Saint Laurent, Guerlain, and much more on offer.
Customers are also welcome to sample the ranges in-store, giving you the chance to compare eyeshadow palettes, concealers and statement lipsticks to find your perfect match.
But regardless of what you select, you're sure to be set for the winter period with Trinity Centre.
Visit trinityaberdeen.co.uk for more. Debenhams will also be hosting a VIP evening on Thursday December 5 from 2-9pm. For more on the event visit the Trinity Centre's website