Aberdeenshire's Naturally Pure Botanicals produces artisan soap range in vast selection of aromatic scents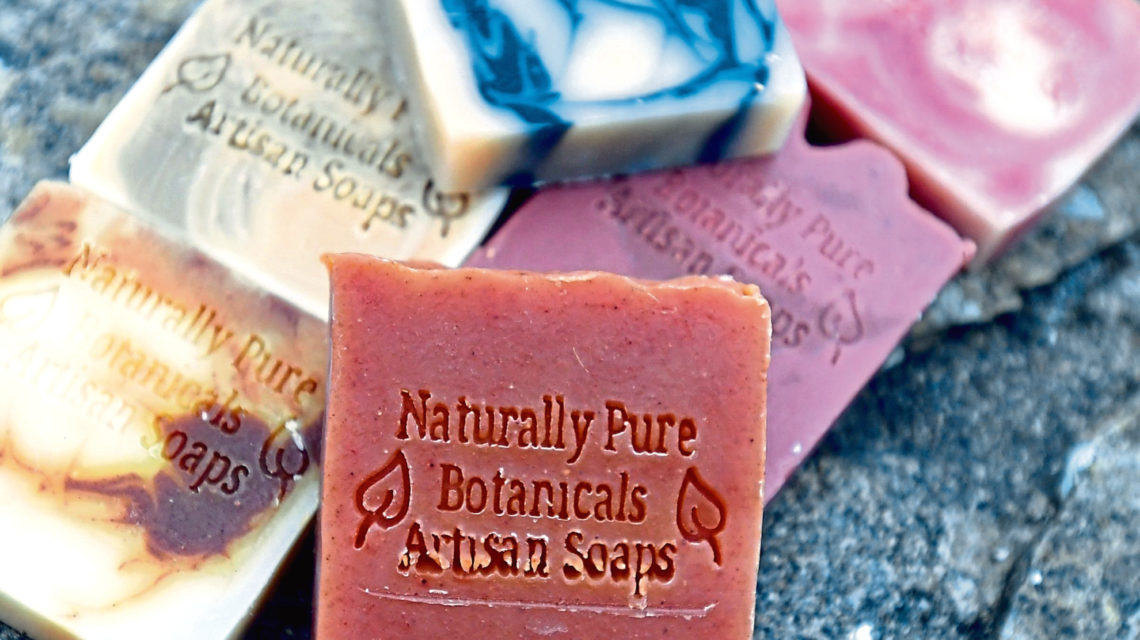 Using natural ingredients that are perfect for nourishing the skin, Naturally Pure Botanicals produces a vast range of handmade soaps in the north-east.
Founded less than one year ago by Janice Caine, a former psychiatric nurse and manager for Alzheimer Scotland, the business has been incredibly well-received by locals looking to get their hands on eco-friendly soaps – all of which are free of palm oil and chemicals.
Janice, from Boyndlie near Fraserburgh, has been producing soaps for the past 15 years "in her spare time". However, after taking redundancy in September last year, she thought it was the perfect opportunity to turn her passion into a business.
"I initially made soaps as a hobby because I worked full-time," she added.
"It's something I've always loved doing but not been able to devote enough free time to. But after taking redundancy last September – due to changes within the organisation – I decided to focus solely on making my soaps."
Janice operates within an annexe in her home, creating her business's range of artisan products which are available in a vast selection of aromatic scents. These include lemon and turmeric, goat milk and honey, lavender and charcoal, and more.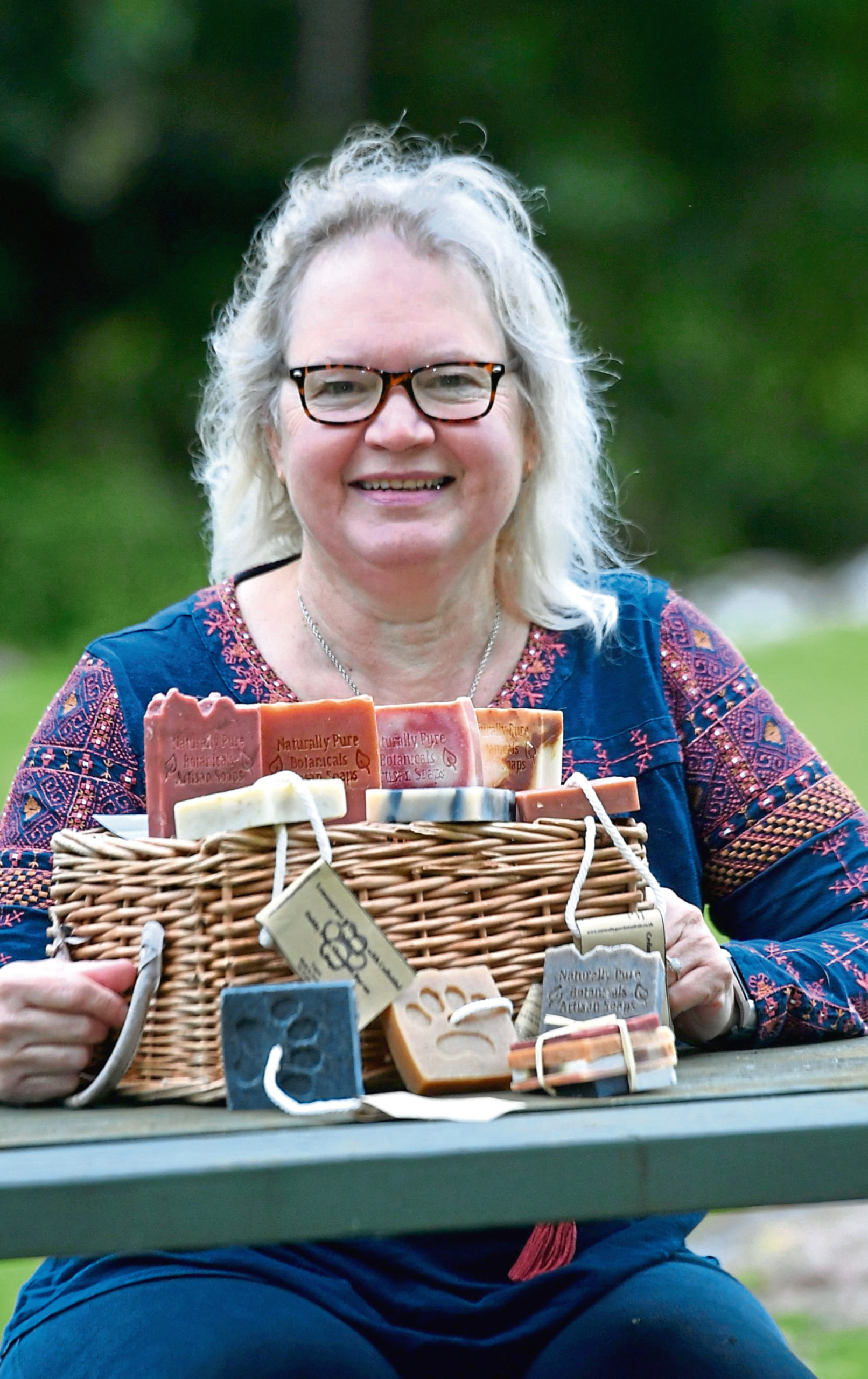 And, since the launch of Naturally Pure Botanicals, she has continued to add to the ever-growing range, as well as her collection of natural dog shampoo bars.
Janice said: "My range of artisan, handmade soaps are made with 100% natural ingredients.
"The oils I use are plant-based and palm-free, while the colours come from natural clays, herbs, and botanicals. I only use pure essential oils, which I blend together to create lovely scents.
"Not only do I produce soaps, but I also make natural dog shampoo bars with, once again, totally natural ingredients.
"My whole ethos is about being eco-friendly, so all my labels and packaging are created using recycled paper, which is biodegradable.
"With regards to how I experiment with different scents, I try various essential oils together to make a blend for the soaps.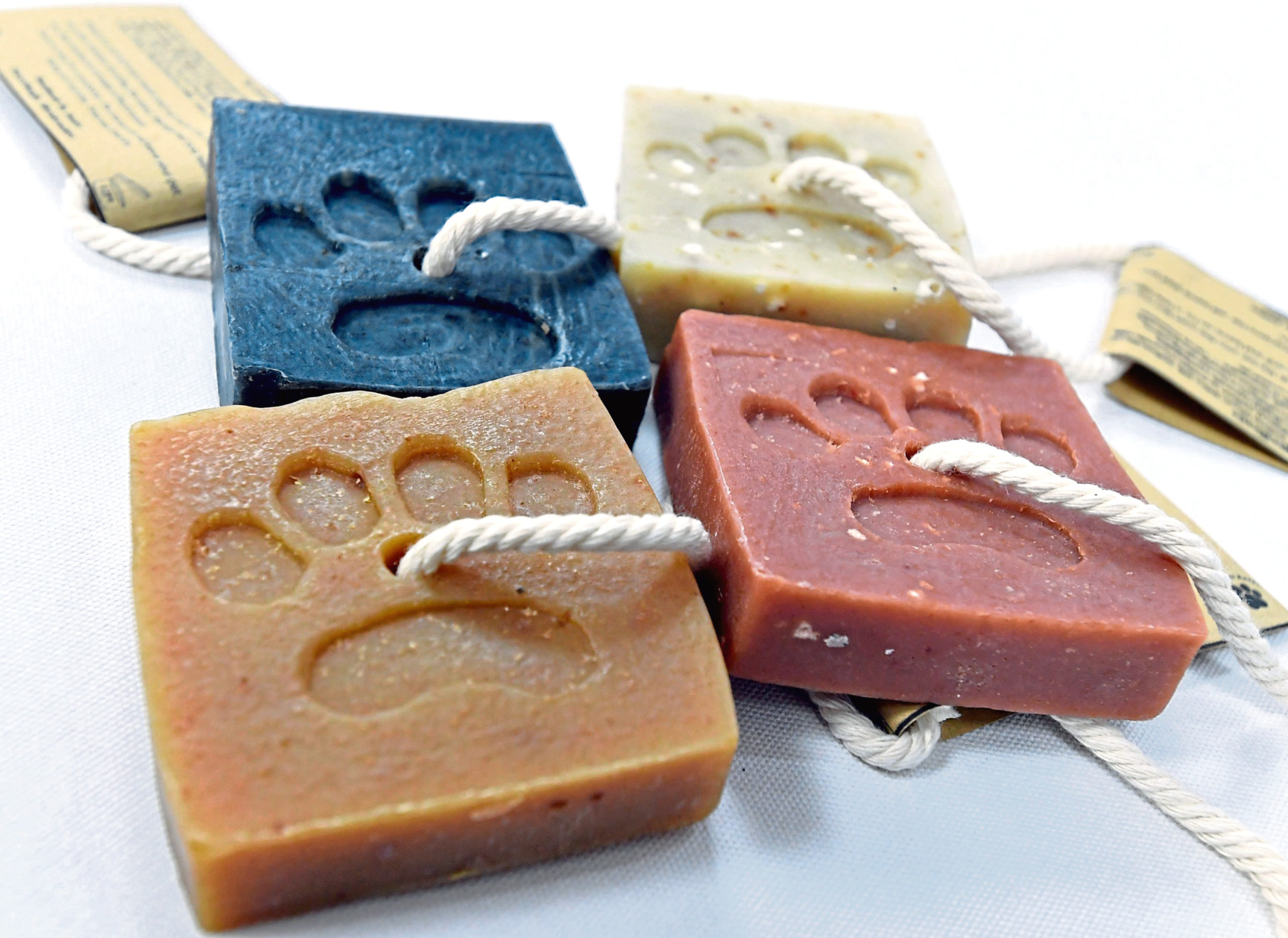 "Getting the right scent is so important. I do read a lot and watch videos from other soapmakers for inspiration. However, I never copy others.
"My original range took a while to think about and perfect, but I couldn't be happier with how each product turned out."
Janice has learned a great deal since launching Naturally Pure Botanicals and has already begun developing her next range.
Before hitting the shelves of multiple north-east stores – including Boyndie Visitor Centre, Boyndie; Pets Palace, Fraserburgh; and Garden House trading – the business owner explained there is a lengthy process involved.
"When it comes to physically making the soap, it only takes a few hours at a time," Janice said.
"But then there are various other jobs that need to be done, such as cutting the soap into slices, stamping it with my branding, making labels, and leaving it to cure on racks for four to six weeks.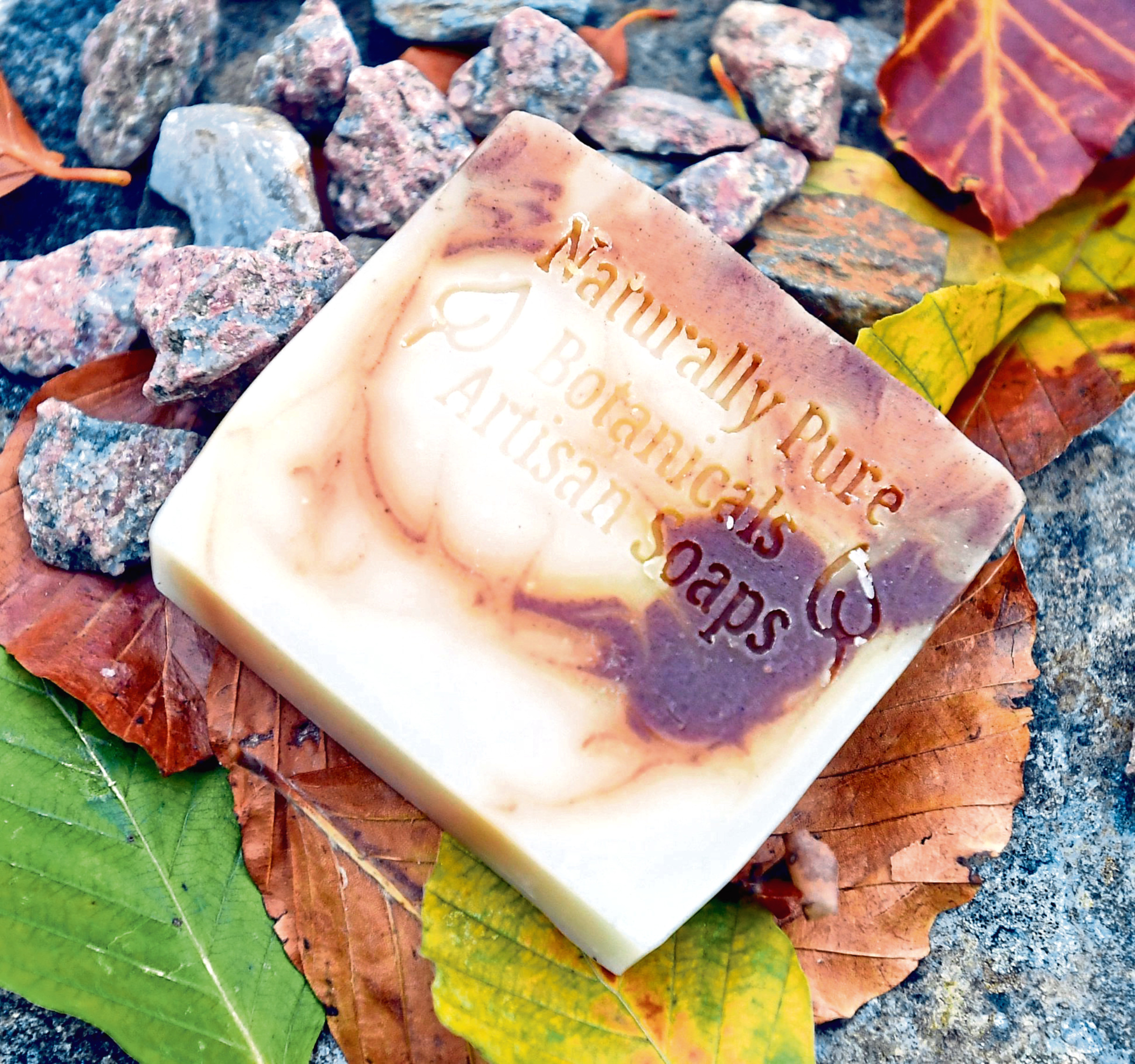 "When it's cured, I then make sure the edges are all neat and may sometimes bevel it. I've even been known to polish my soaps.
"The finished product is incredibly beneficial to the skin because the plant-based oils have very nourishing and moisturising properties.
"This includes organic coconut oil and organic shea butter, olive oil and grapeseed oil."
Looking ahead, Janice – who donates 5% of profits to Whale & Dolphin Conservation, and at the moment donates 10% of profits to NHS staff – is aiming to continue developing her product portfolio even further. She said: "I'm looking forward to launching some new soaps in the near future.
"I'm also currently developing a dog product that my doggy friends are just researching for me, so that is on the horizon.
"With that said, another aim of mine is to, hopefully, get my products stocked in more regional outlets."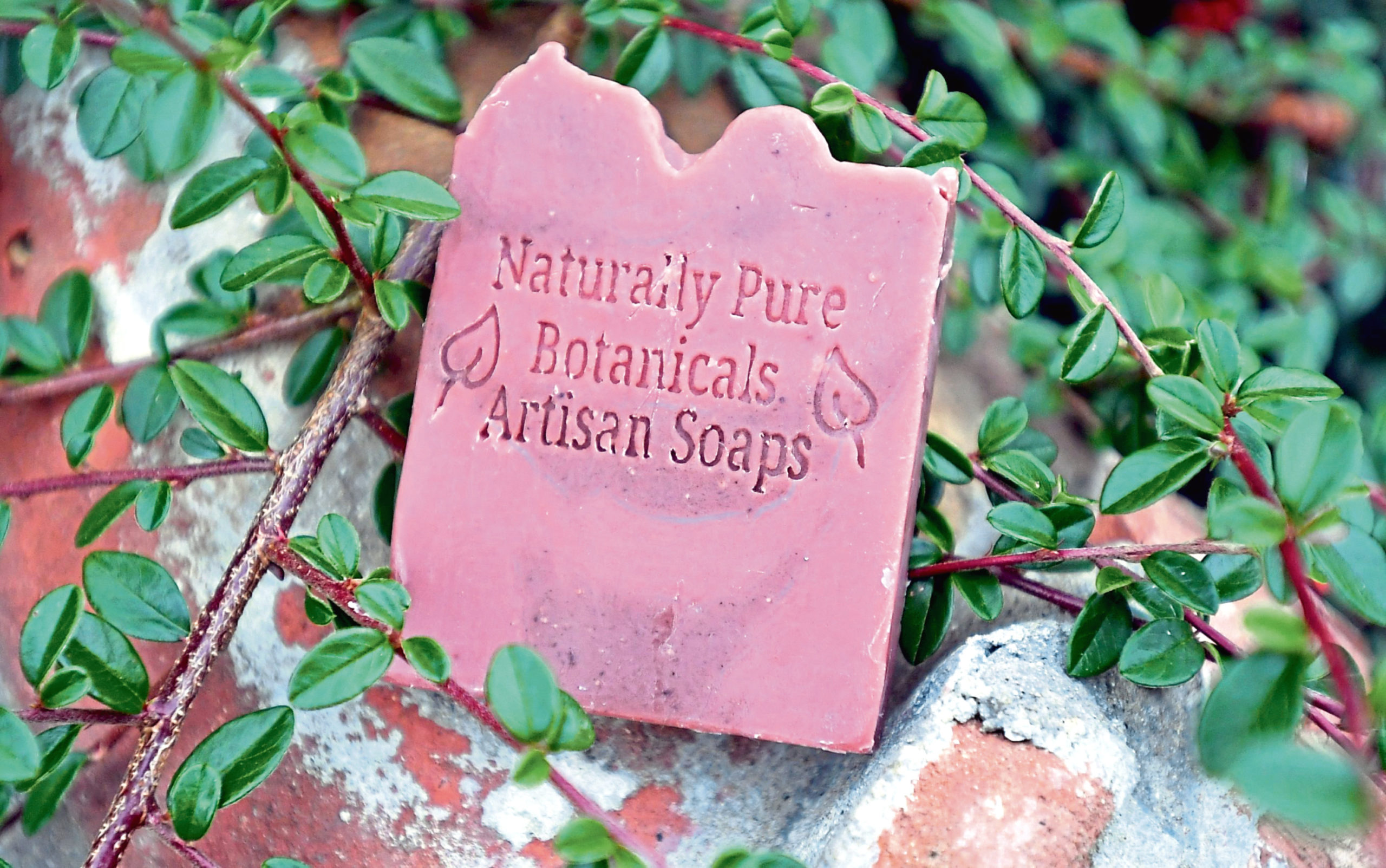 ---
Visit naturallypurebotanicals.co.uk for more information or to place order.