Food Review: Aberdeenshire's Kellockabank provides the perfect pit stop to enjoy some delicious grub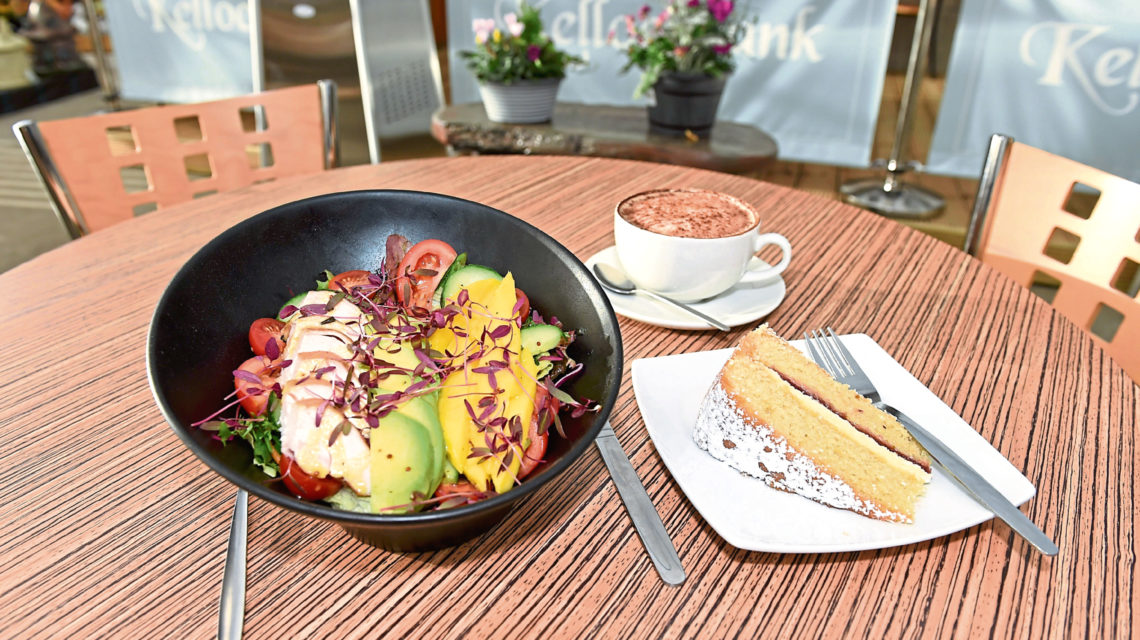 It may sound bizarre to some, but some of my favourite places to visit as a child were garden centres.
I can vividly recall fond memories of stopping by numerous centres across the north-east, whether it was Williamson's, near Forglen, Peterhead's The Happy Plant, or Dobbies in Aberdeen.
It was always the go-to for family members and child-minders alike when my younger brother and I grew tired of being stuck at home.
Nothing on the television? Let's head to a garden centre. The weather's poor? We'll visit a garden centre. I could go on, but you get the gist.
Not only do they showcase an array of items for decorating your humble abode's interiors and exteriors, as well as gifts, fashionwear and more, but another aspect I used to relish about the centres was the homely café areas.
During each visit, I would indulge in nothing but delicious homemade goods, without fail.
I understand that I'm speaking about the venues as though they're a thing of the past, but I simply haven't had the opportunity or reason to visit one for many years now.
Given that they do hold a special place in my heart – and after mum propositioned the idea of heading out for a spot of lunch – I decided to venture to one the other week, after all this time.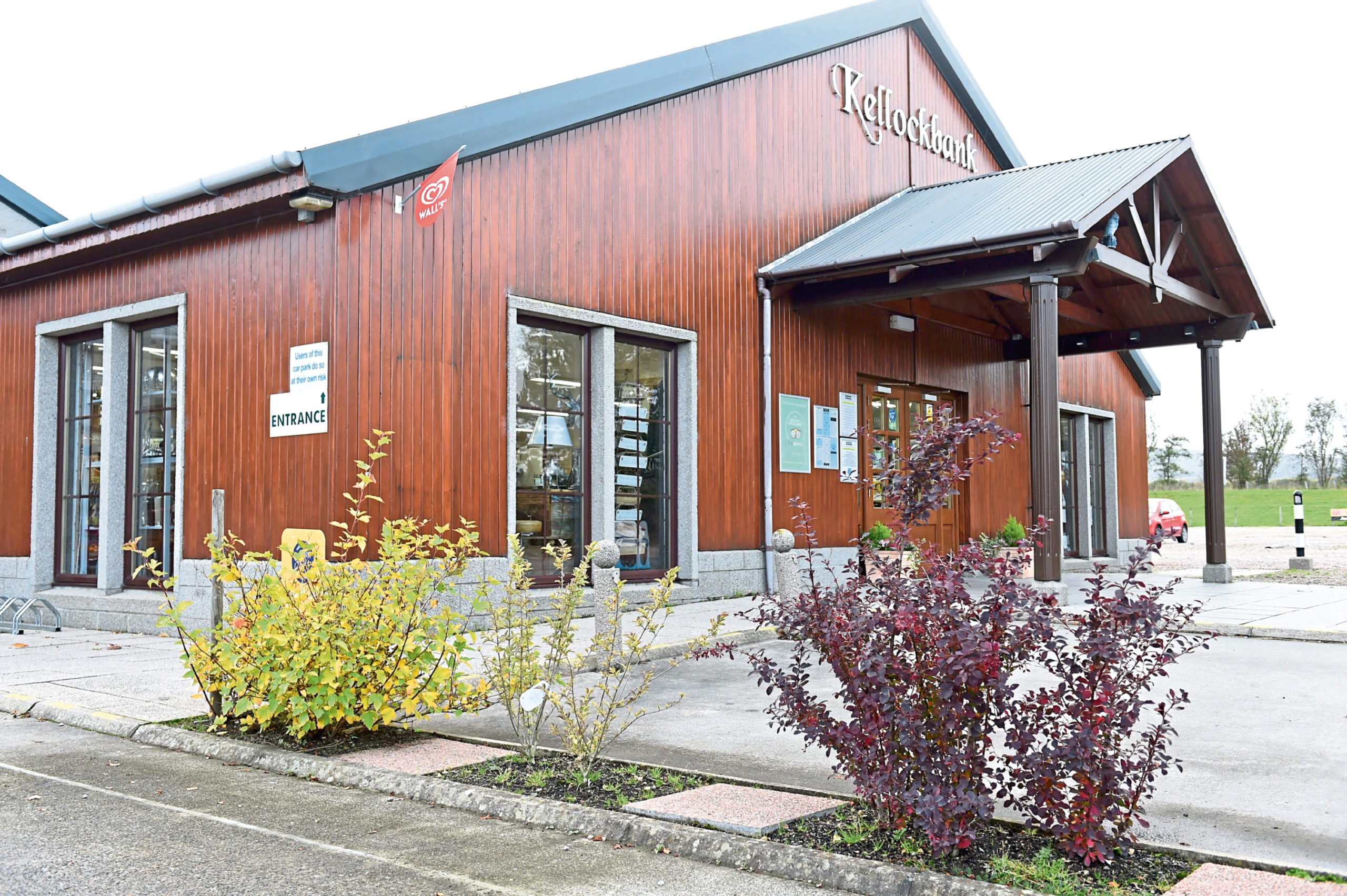 ---
The Venue
---
With there being multiple garden centres scattered around my area, narrowing down the search was a challenge. But to my delight, my mum suggested Kellockbank in Insch. I'd never stopped by Kellockbank in the past, however had heard a lot of great things about it.
My mum and I travelled the relatively short journey and arrived in high anticipation. As expected, the pair of us were met by a charming gift and clothing section on entering Kellockbank. With so much to take a look at and our stomachs rumbling, we decided to snack first and browse later.
The café is situated just metres away from the entrance, so the aromas of freshly-baked produce hit our noses from the outset. In the same fashion as all eateries at the minute, the café now runs a table service – unlike initially, where customers were to place their orders at the till area – so we were seated by a hospitable staff member and handed two menus.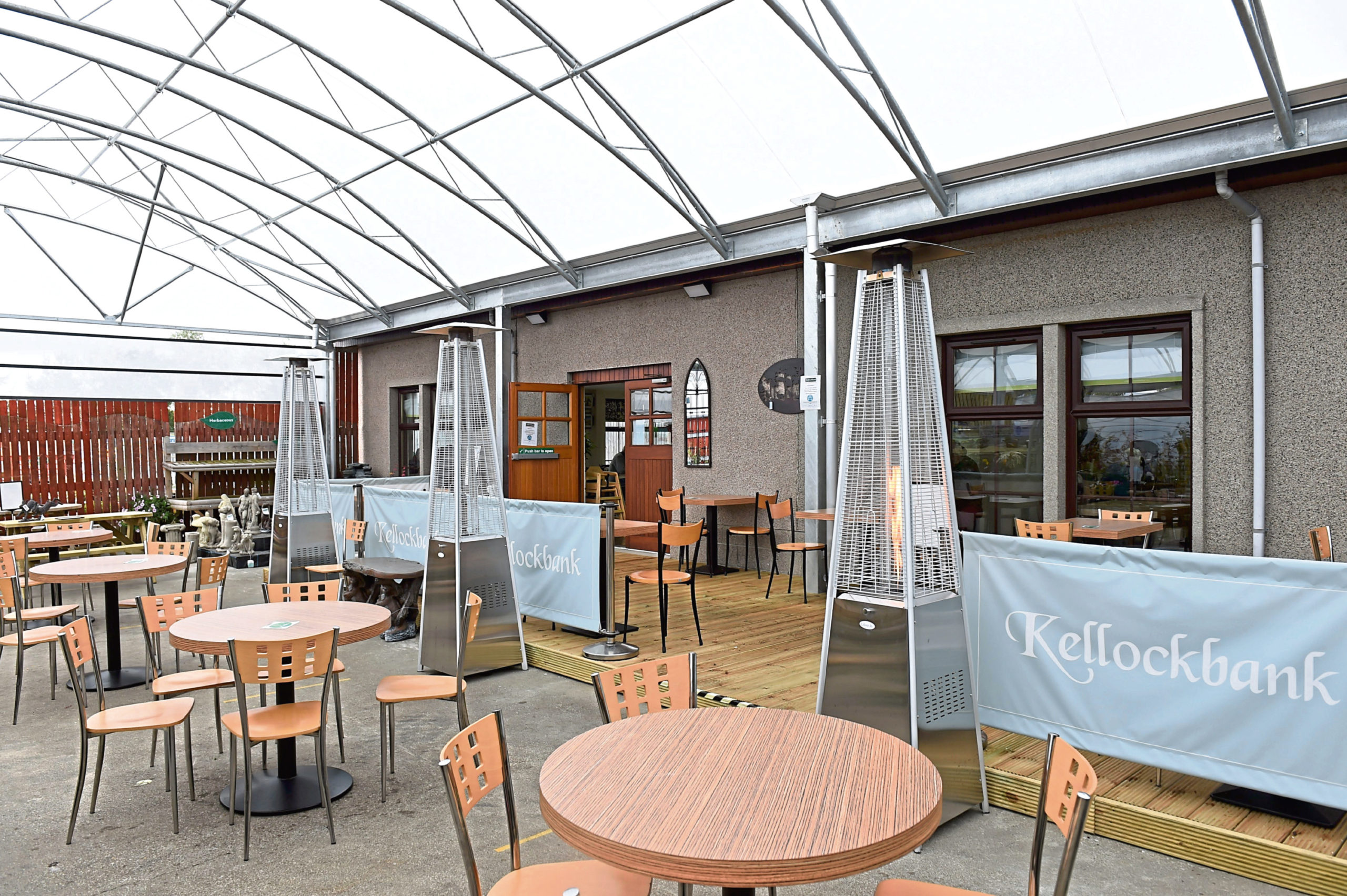 ---
The Food
---
The offering was just as good as I'd hoped, and is flooded with nothing but hearty and wholesome grub. A number of dishes caught our eyes, but the pair of us knew for certain that it was hot drinks we were after to begin with.
With that said, I ordered an Americano, while my mum opted for a cappuccino with cinnamon sprinkled on top. My Americano was piping hot, which was more than welcome given the dismal weather outside. The same could be said for my mum's aromatic brew. They were a great, yet simple way to kick-off our lunch.
My dining partner opted for a classic jacket potato, and although they usually fail to wow me (I mean, the dish does only comprise a large potato coated in toppings), this one appeared very tempting.
Starting with the centrepiece, the interiors of the potato were well cooked, soft and fluffy. And although there were many things to admire about the dish as a whole, this was something that my mum was hoping for above all.
The crisp skin was covered in a rich chilli, made up of homemade butternut squash, sweet potato and beans. The sauce had a mild, warming spice to it, while the chunks of succulent vegetables melted in the mouth. Each ingredient paired perfectly with the next.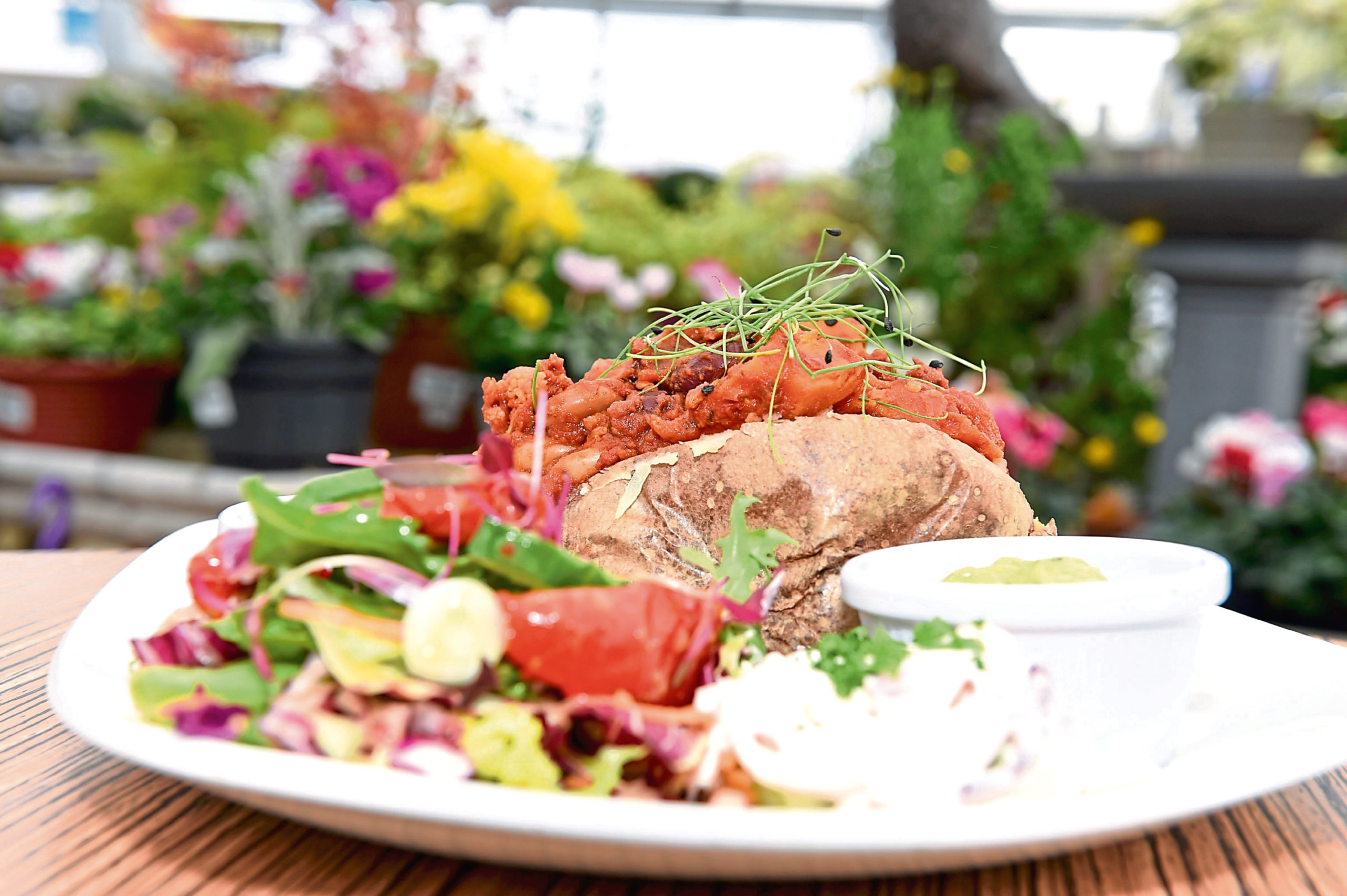 As for my smoked chicken salad, I was just as impressed. Providing a spectacle of stunning foods, I didn't quite know where to dive my fork into first. Would it be the chicken, sliced avocado, chunks of mango or vivid cherry tomatoes? If you said chicken, then you guessed correctly. It was sliced and scattered across the hefty pile of delicious ingredients.
I used my knife to spread thin layers of avocado (which was creamy, fresh and, thankfully, perfectly ripe – after all, no one likes a hard avocado) across each slice.
Moving on to the mango and tomatoes, they added completely new textures and sweet flavours to the dish. I was sceptical of the mango's place in the salad at first. However, it further proved that the dish was not only bursting with colour, but flavour, too. And I really appreciated the fact that the kitchen team avoided dressing the salad. It's something I've never been fond of.
Catching a glimpse of the cake counter on entering the café area, the pair of us thought it rude to head home without sampling some of the freshly-baked goods. There were cookies, meringues, tarts, muffins – you name it, and it was being showcased for all to see on the sweet counter.
The pair of us were craving decadant sponges, so we decided to go for a slice of Victoria sponge and carrot cake. Both were equally soft and delicious. My light sponge was a delight to eat, even more so with the middle layer of rich jam and whipped cream. As for the carrot cake, it was sweet, moist and boasted a depth of flavour. It was topped with a cream cheese icing, which my mum explained "melted in the mouth".
My dining companion and I were unable to finish off the treats, but our server offered us quirky goody bags to pack them away and enjoy at home.
Full up and eager to walk off some of the calories we had indulged in, my mum and I had a lovely wander around the gift shop before heading off.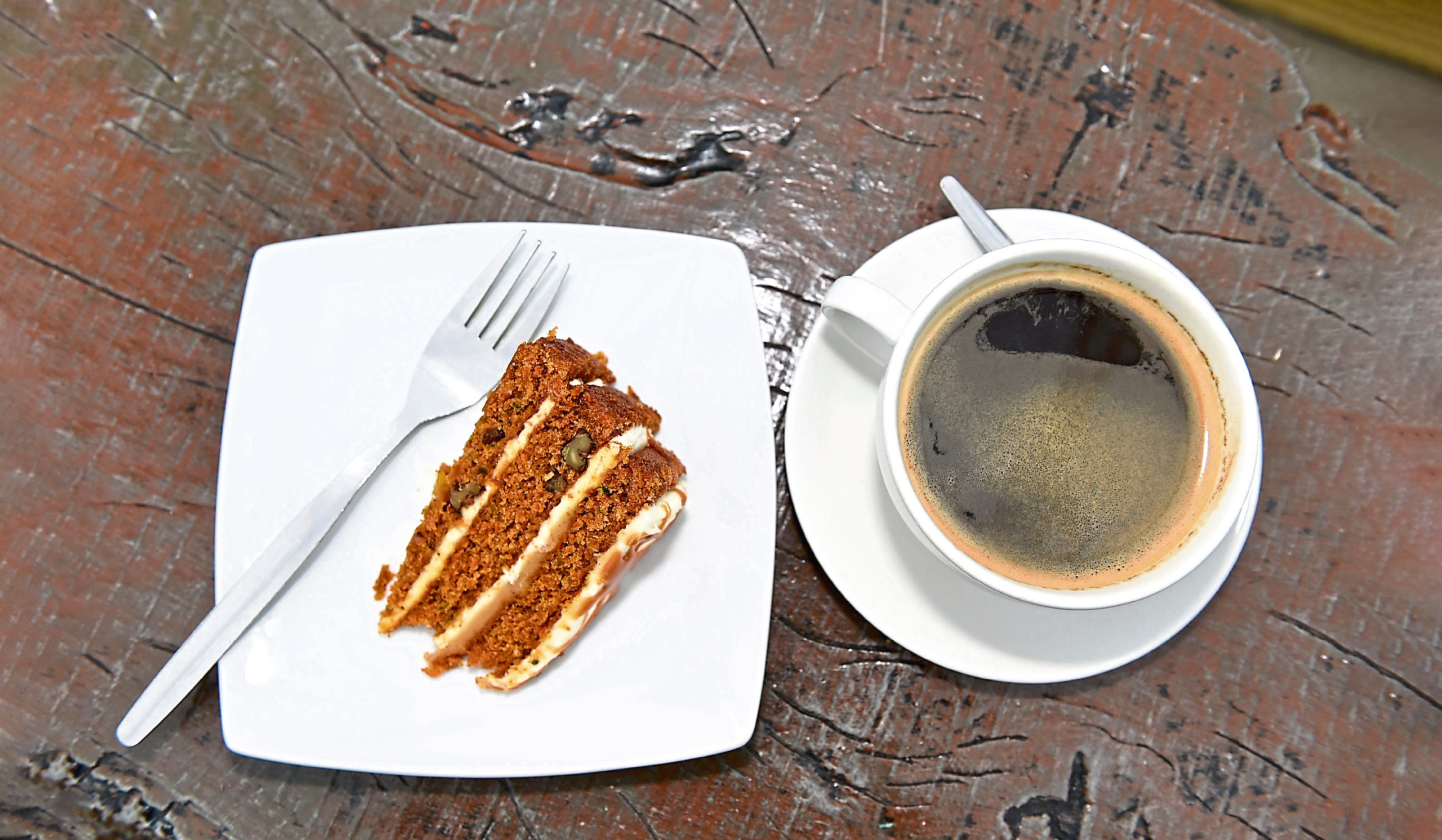 ---
The Verdict
---
Kellockbank exceeded my expectations, and reminded me why I used to relish establishments like it in the past.
Not only is the atmosphere warm and friendly, but the food and beverage offering cannot be faulted. With a variety of different breakfast and lunch dishes on the go, daily specials and sweet treats, the cafe accommodates all tastes, whatever your mood.
So, if you're looking for the perfect pit stop to enjoy some delicious grub, Kellockbank is definitely a venue to consider.
---
Address: Culsalmond, Insch
Price: £24.50