Aberdeenshire venue serves up ice cream wrapped in candy floss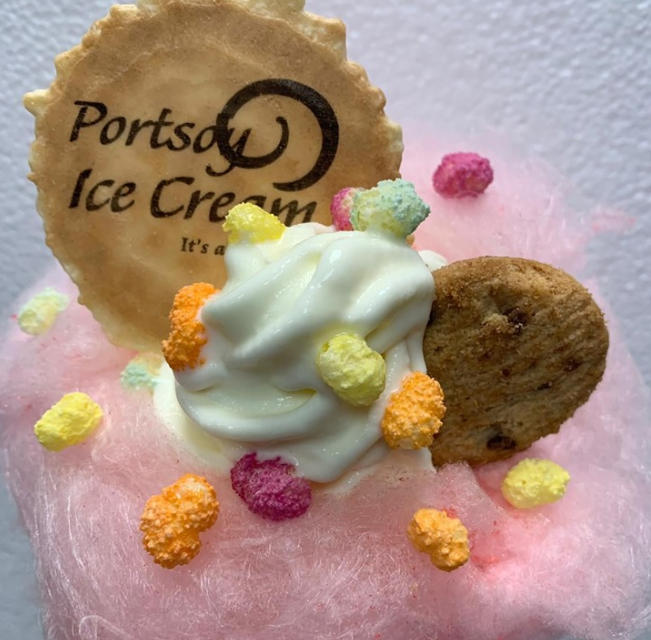 An Aberdeenshire venue has come up with a unique way of serving ice cream – wrapped in fluffy candy floss.
Portsoy Ice Cream, a family run business on Seafield Street in Portsoy has launched a new Candy Cloud creation for foodies to indulge in.
Featuring a wafer cone topped with any flavour of ice cream you fancy, the dessert is then surrounded by layers of sweet candy floss and a selection of delicious sweeties.
The Candy Cloud is available for £4.95.
For more food and drink news and features, click here.