Aberdeenshire smiddy puts sheen on art of the silversmith thanks to Vanilla Ink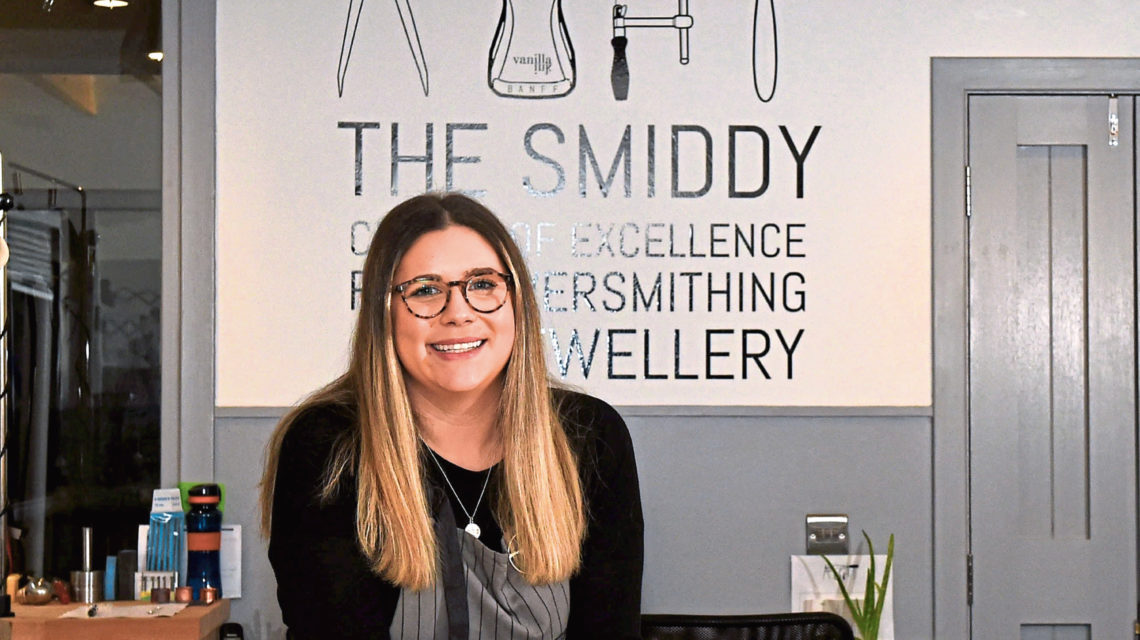 Situated in an old blacksmith's, Vanilla Ink's The Smiddy location is the perfect home for the jewellery and silversmith school and studio.
Established in 2009, Vanilla Ink – which is headquartered in Glasgow – opened its second Scottish studio in September last year in the heart of the historic town of Banff, Aberdeenshire.
It brings jewellery making and silversmithing into the limelight by teaching, creating and supporting those already involved or looking to get into the industry. Vanilla Ink's The Smiddy is the perfect place for craftspeople with a wide range of abilities from complete beginners to working professional jewellers.
The business, founded by Kate Pickering, focuses on educating and inspiring those in the trade, giving designers and artists alike a creative space to practise and create beautiful bespoke collections.
Heading up the north-east operation is Megan Falconer, a silversmith tutor and technician at The Smiddy and an independent jewellery and silverware designer.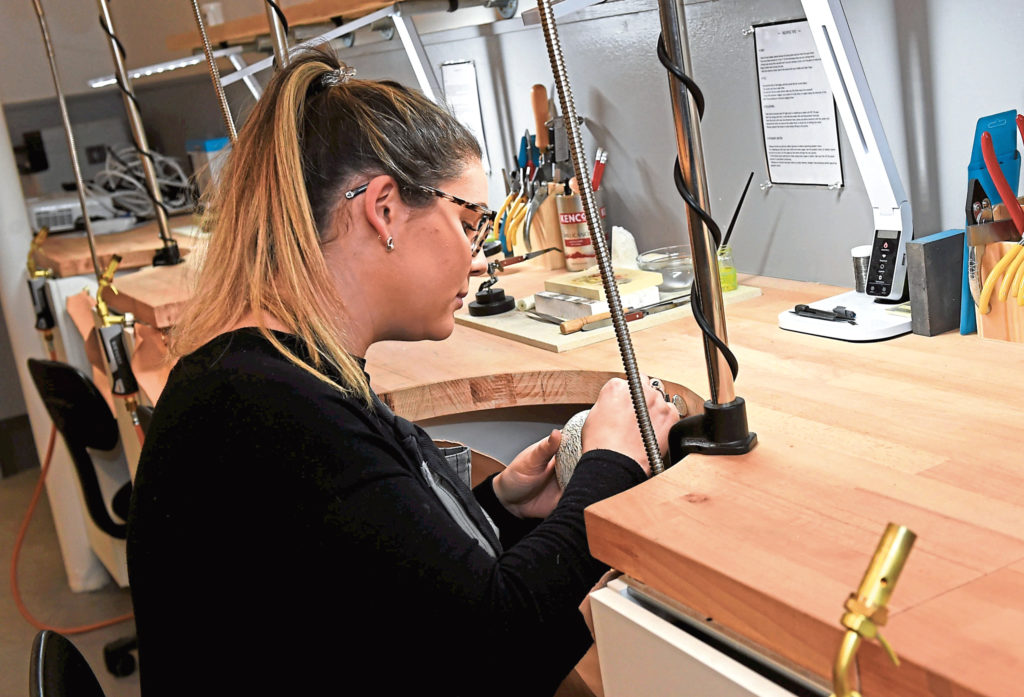 Leading the workshops at the studio, Megan oversees the variety of classes Vanilla Ink has to offer. She says the beauty of her role lies not only in having the opportunity to develop and teach people more about the industry, but also in getting the chance to showcase and perfect a variety of her skills through her own collection.
"I graduated from Duncan of Jordanstone College of Art and Design in Jewellery and Metal Design in 2015 and I ended up moving up to Aberdeen a few years ago," said Megan.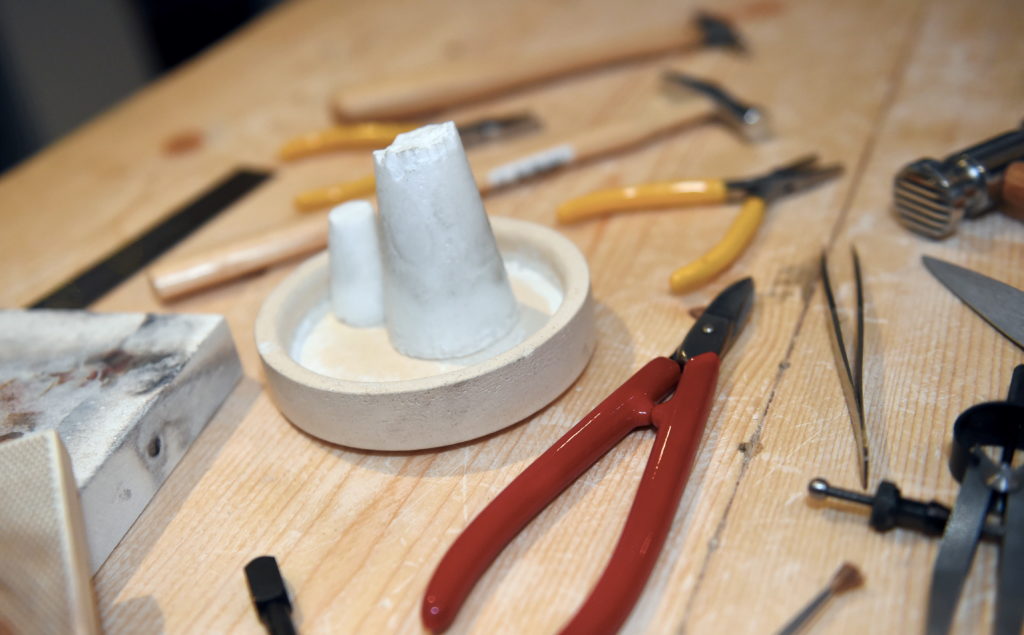 "At the time, there weren't really many spaces jewellers or silversmiths could use in the area. There were a few places for artists but then I had a conversation with Kate from Vanilla Ink and found out about their plans for the Banff studio. They were looking for someone to work at this new space and it sounded like the dream job so I applied and got it.
"Having access to the tools and facilities here is incredible. I'd never have been able to fund anything like this myself so it's been a huge benefit to me that I'm able to use the space for my own work when I'm not teaching classes or working on commission pieces for Vanilla Ink."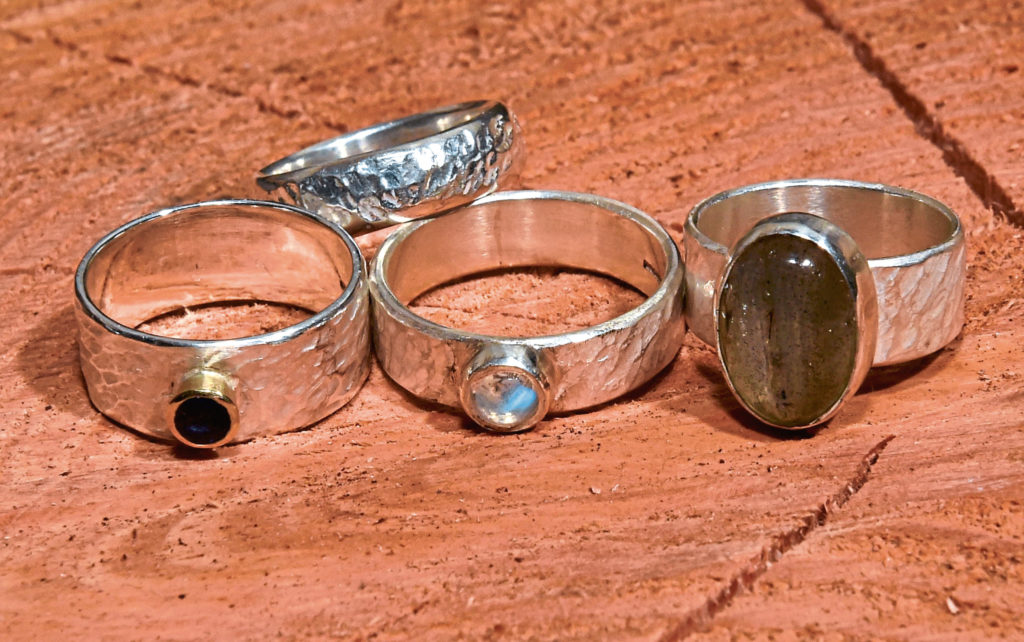 Offering a number of classes for beginners right through to experienced professionals who run their own businesses, the facilities at The Smiddy are second to none in the area.
Megan said: "We've got five benches along one wall so we host classes and courses there and we have a long bench along the front where there's a range of tools for people to use. There's a rolling mill, the kiln, enamel workspace and a real range of equipment that people can use to create lots of different types of jewellery and silversmithing too. We even do one-to-one personal tuition and the fact you can use all of the incredible equipment here is brilliant."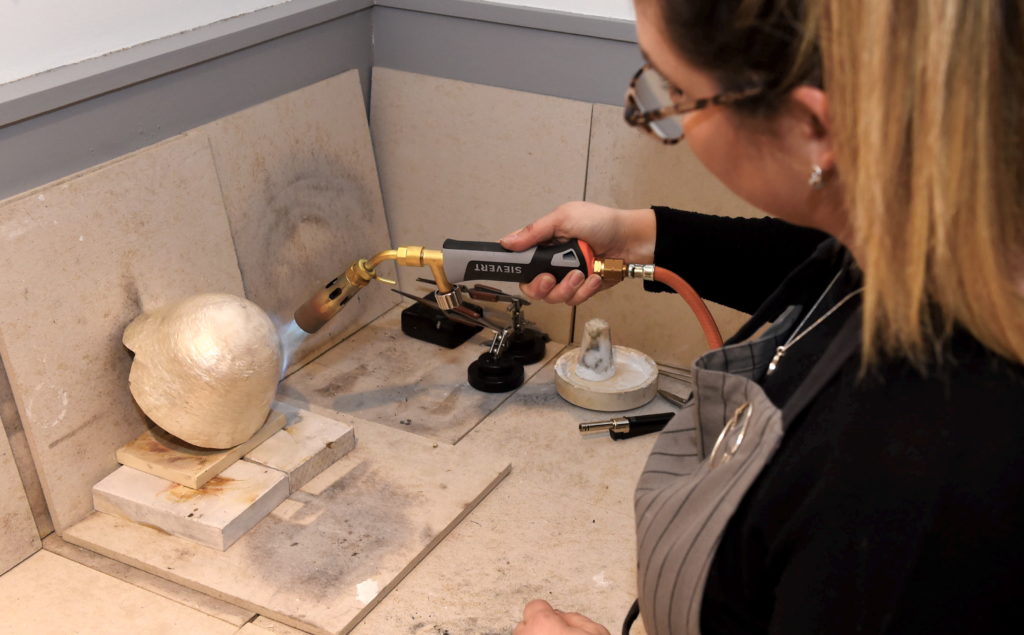 From classes on how to create your own silver ring and learning how to make a silver spoon or a trio of copper spoons to crafting your own enamel silver earrings and forging your own silver kilt pin or brooch, there's something to suit all abilities – and you even get to take your crafted items home.
"At the moment we're doing lots of different taster workshops like one-day sessions where people can come along and make something," said Megan.
"It could be a silver ring, bangles, kilt pins, pendants – you name it. These are mainly for beginners or for those who want to make one-off pieces.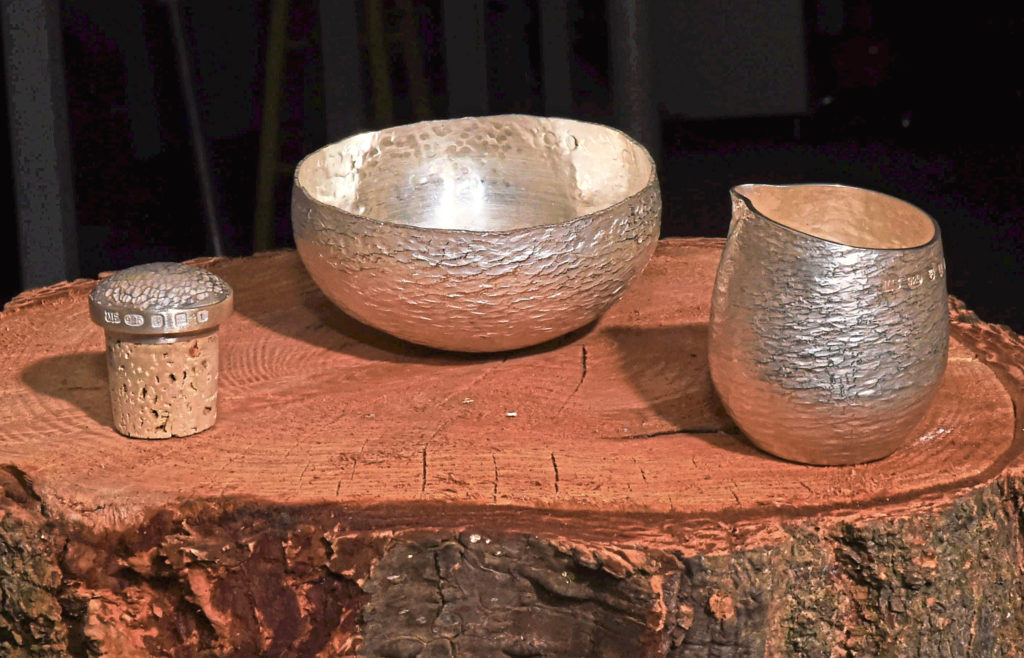 "We have more in-depth classes which are one afternoon or evening a week for eight weeks. There's a real mix of different skills, techniques and abilities but this is a little more advanced and for those who have jewellery or silversmith businesses. We can fit six people into these classes and we like to keep all the classes at around this size as it keeps it very intimate. You get a lot of one-to-one time with the tutor and people don't have to queue to get the use of equipment."
As well as teaching classes, Megan also works on a variety of commission work on behalf of Vanilla Ink.
She said: "All of the commission work comes through Vanilla Ink. We can do everything from melting down older rings and remoulding them to creating bespoke pieces. We make everything from scratch and the craftsmanship involved really tells a tale. If there's anything I can't do I send it to Scott McIntyre in the Glasgow workshop. He's a professional stone setter so if there's anything that's too technical he can do that. Scott's work is incredible and he's got so much experience in the industry."
But Vanilla Ink The Smiddy offers one service that is truly unique to the area – the opportunity to make your own wedding rings.
"We've started giving people the opportunity to come and make their own wedding rings," said Megan.
"The couples can come along with an idea in mind and then we host a private workshop for the two of them for the day. They pick the materials they want to use and we supply refreshments and things for them.
"We also take pictures throughout the whole process so they can get a photo book of the experience. It's a really lovely way for couples to bond over something so special and I think it's quite cool to be able to craft your own wedding rings."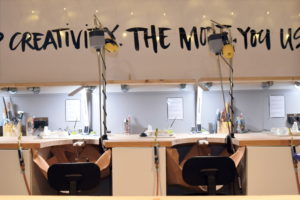 Originally from Glasgow, Megan is enjoying the change of scenery in the north-east so much that the local area has influenced her latest collection.
She said: "I graduated in 2015 and my focus was on creating silverware and taking inspiration from local rocks from areas around Scotland. I took inspiration from places like Macduff, for example. I actually made my own tool that gives the silver an incredible texture so my pieces are unique as a result and that means I always make pieces only I can make.
"My plan is to pick rocks from areas that mean something to people. I'll look at doing Bennachie, Balmedie Beach and areas that people really relate to.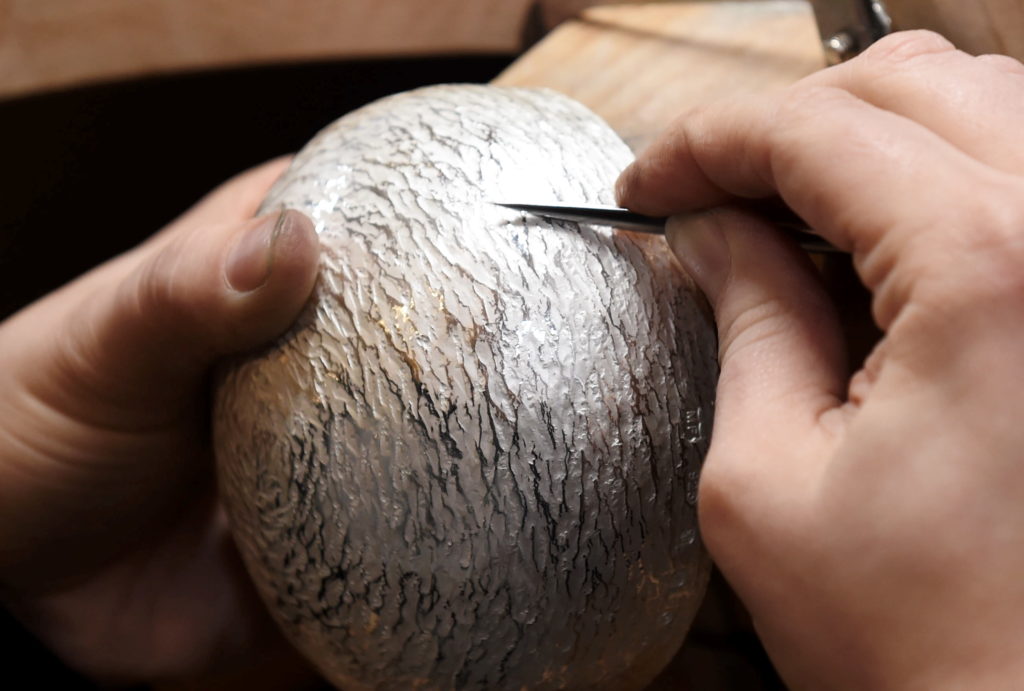 "I've always been interested in product design and when I went to art school I was introduced to jewellery. For me, this is my dream job. I get to make my own jewellery and help craft the skills of others. It's amazing and I'm really, really enjoying it.
"I sell a lot of my products online and I also attend a lot of craft fairs and events where I can sell, too."
For more information on Vanilla Ink or to book a workshop or class visit www.vanillainkthesmiddy.co.uk and to view Megan's full jewellery range visit www.meganfalconer.com