Aberdeenshire shop to shut doors this month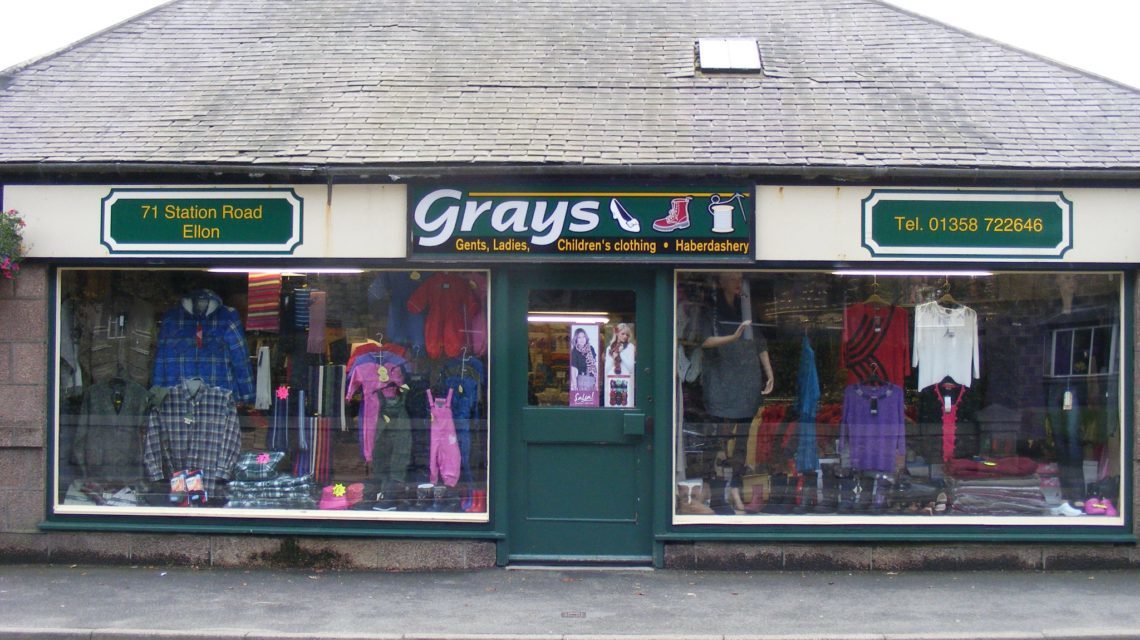 A highly respected Aberdeenshire town's retailer has announced it is to shut.
Gray's of Ellon will close on August 28 after operating for 19 years in the town.
The clothing and haberdashery store is one of many shops that have been forced to close in the area as a result of rising rents, parking restrictions and competition from big-name retailers.
Jack's Steakhouse and Grill ceased trading last week and Aberdeenshire Council also plans to move its offices from Neil Ross Square to a new development on the site of the old academy.
Gray's owner Pauline Hourston, said: "There are shops closing everywhere, people are shopping online and nobody can compete with the likes of Aldi.
"I've had the best time over the last 19 years.
"The customers have been so lovely."
Councillor Richard Thomson, said: "If we want to keep retail in our town centres, then as customers, we all need to try and support our local businesses with our own custom wherever we can."