Aberdeenshire sauce producer collaborates with Melt to create bespoke sauce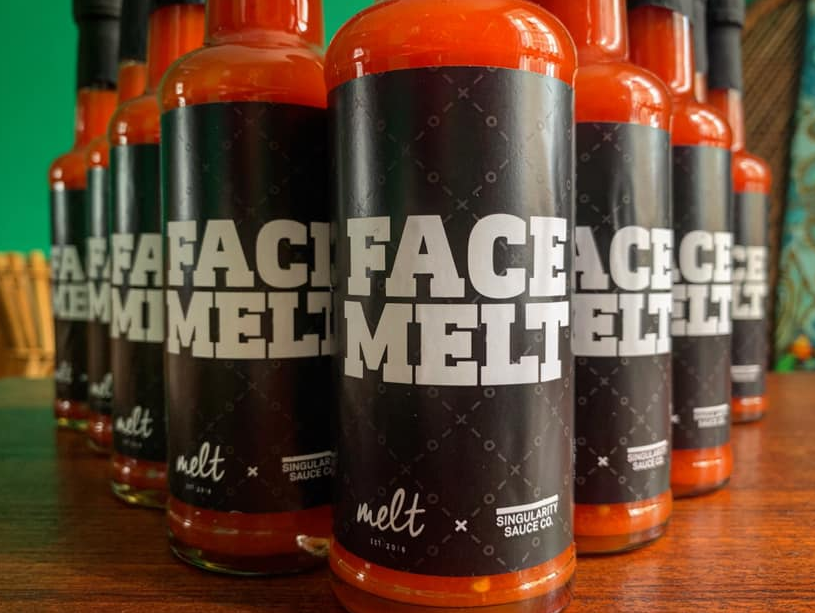 An Aberdeenshire hot sauce producer has collaborated with grilled cheese toastie maker Melt to create a bespoke sauce.
Based at Tarves in Ellon, Singularity Sauce Co has been working alongside the cheese restaurant owner Mechelle Clark on their hot new creation.
The smoky and spicy sauce, which has been named FaceMelt, will be available exclusively in Melt 2 on Belmont Street.
The restaurant is now open and hot sauce fans can purchase the product in-store.
For more Melt features, click here.