Aberdeenshire gin recognised in Far East spirits competition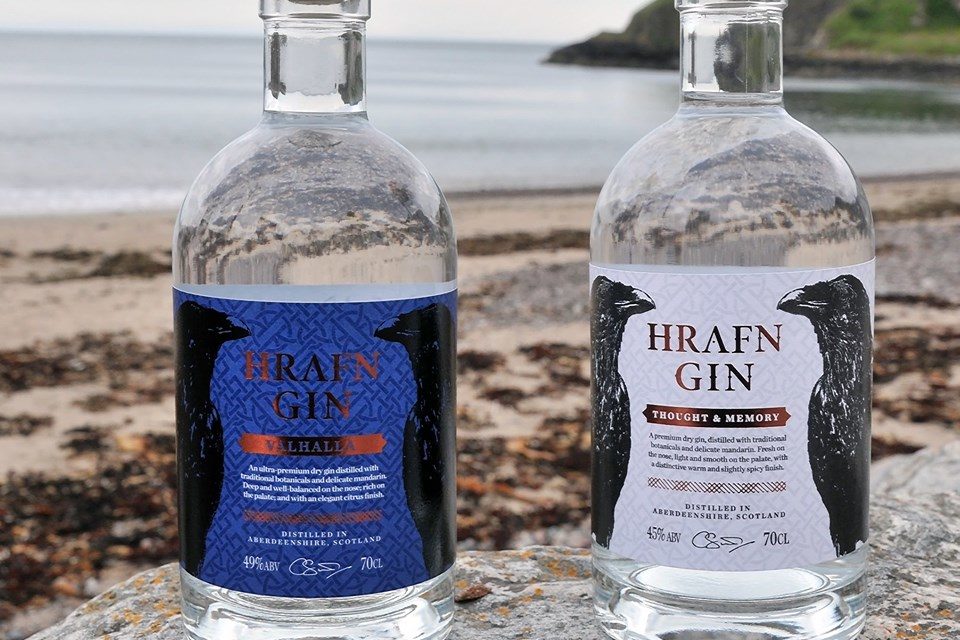 An Aberdeenshire gin has won a silver medal at a Far East spirits competition.
Inverurie-based drinks firm Raven Spirits' Hrafn Gin 'Thought & Memory' expression was awarded the accolade by Cathay Pacific Hong Kong International Wine & Spirit Competition (HKIWSC) in the London Dry Gin category.
This is the second medal for the spirit after it received gold at the San Francisco World Spirits Competition in March.
HKIWSC is the sister competition of the prestigious London-based International Wine & Spirit Competition.
The annual awards are an industry-noted mark of quality and excellence and provide the Asian market with the ultimate guide to purchasing wine and spirits.
Entries undergo a detailed level of scrutiny including double-blind tastings and technical analysis before being scored, with only those of the highest quality receiving recognition.
Callum Sim founder and managing director of Raven Spirits said: "These awards set the benchmark for quality in Asia and this award further enhances Hrafn Gin's international reputation".
For more on the gin, click here.