Aberdeenshire fish and chip shops win big at awards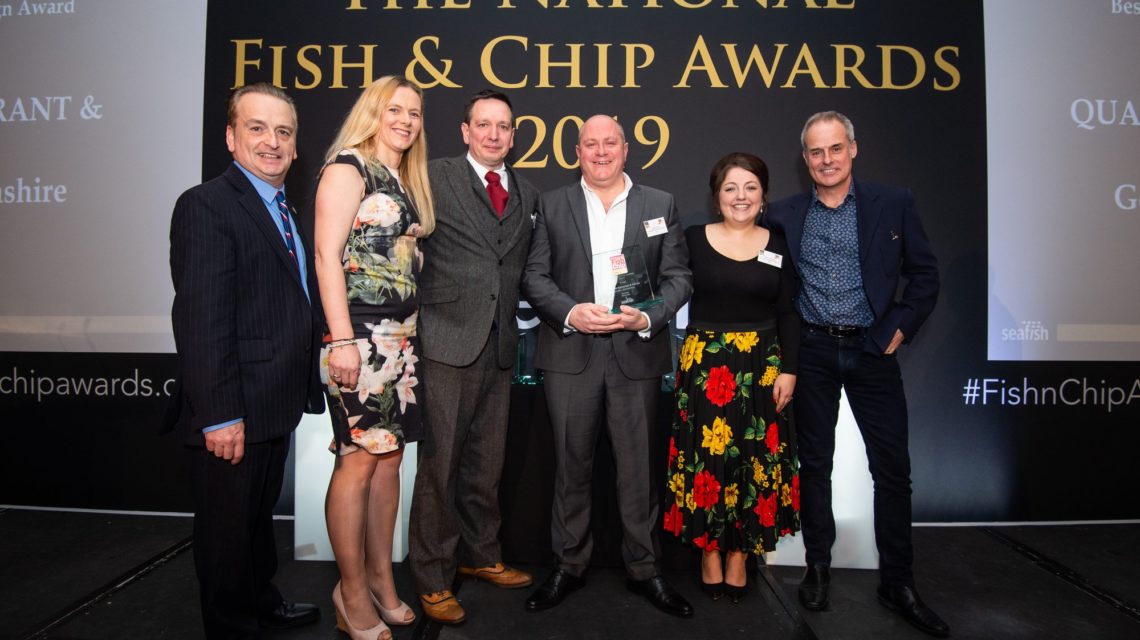 Two north-east fish and chip shops have won big at a national awards night.
Quayside Restaurant and Fish Bar in Gourdon was awarded the Best Seafood Week Campaign Award as part of the 2019 National Fish and Chip Awards.
Run by Seafish, participants are assessed on a range of criteria, including the objectives and promotional tactics they used during Seafood Week, which aims to encourage customers to eat more fish more often.
Low's Traditional Fish & Chips, based in Westhill, which also attended the awards, was given third place in the UK Fish and Chip Shop of the Year category.
Noel Brown, co-owner of Quayside Restaurant and Fish Bar, said: "We are delighted to have been nominated for two awards at the National Fish and Chip awards.
"Finding our selves in the final six and the only Scottish entry in the Best Fish and Chip Restaurant category was amazing enough, but going on to win an award for our efforts during Seafish Week back in October is a real feather in our cap."
Co-owner Ewen Lovie, added: Being recognised nationally as the best campaign to spread the word and drive fish consumption up is very rewarding as it is such a positive message and we're absolutely delighted with this award."
Marcus Coleman, chief executive at Seafish, said: "Our annual Seafood Week campaign is a celebration of all things fish and shellfish and is a highlight in the seafood industry's calendar.
"The initiative encourages all fish and chip-related businesses to engage with their customers to promote the fantastic flavours and health benefits of fish and shellfish to inspire more people to eat fish more often.
"With robust promotional campaigns combining innovative marketing materials and techniques, it's evident how passionate Quayside are about increasing seafood consumption."