Aberdeenshire cake maker designs epic mermaid bake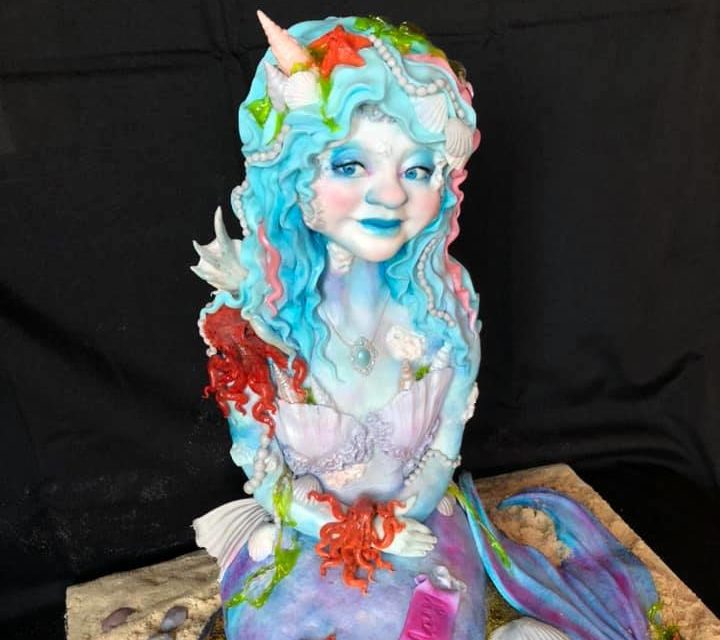 An Aberdeenshire cake maker has designed and created a mermaid cake.
Kelly McWilliam of Inverurie made the bake with modelling paste, cake, covering paste and used a range of colours and tools to complete the finishing touches.
The cake was for her niece's birthday and was instructed to be pink, purple and blue.
Made entirely from chocolate orange cake – apart from the head – Kelly spent a few days crafting the masterpiece.
The head was made from marshmallow and Rice Krispies and she used brushes and stamps for the finer detailing.
Every element, including the shells, sand and stones was all edible.
Kelly said: "My niece loves cake making so every year I always make something really fun. She has a doll cake last year so I had to top that.
She chose the colours she wanted me to use and I just went from there. This is the only time I get to make cute girly things.