Aberdeenshire butcher launches beer-infused salami products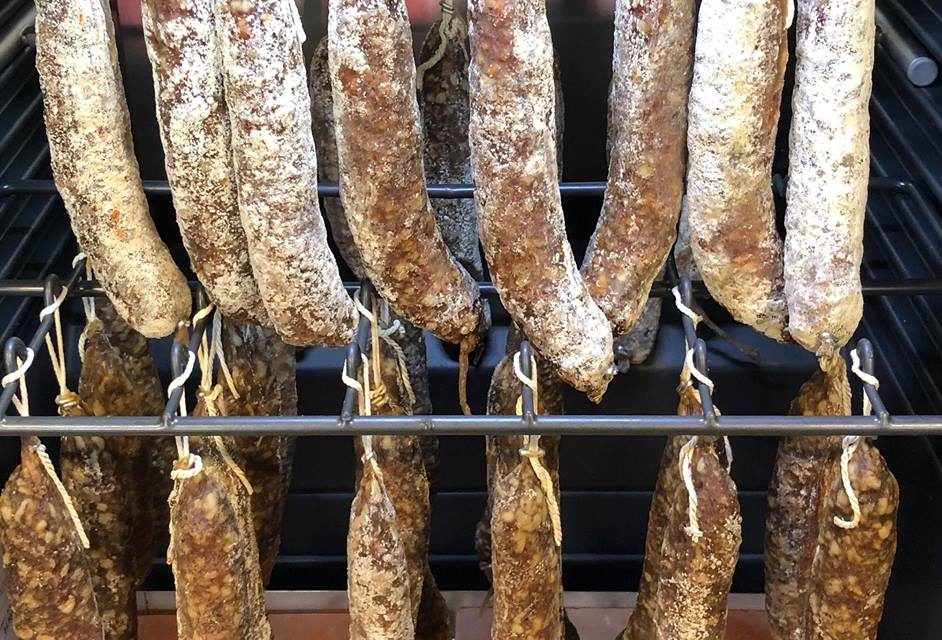 An Aberdeenshire butcher has launched a new product – beer-infused salamis.
Charles McHardy Butchers in Stonehaven created the salamis using beers from local brewer Six Degrees North.
The craft butcher has created two flavours, Chopper Stout and Bombini Honey Beer.
Chopper Stout is a rich beer with chocolate, caramel and coffee notes, while Bombini is a classic Belgian style with locally sourced heather honey and subtle notes of mango and citrus.
The salamis, which weigh around 150g approximately, cost £4.50 each.
The butcher is also charging £29.99 per kilo for the products.
Charles McHardy is situated in Stonehaven's Market Square.