Aberdeenshire-based Beverley Hutton Moore brings quality and style to everyday accessories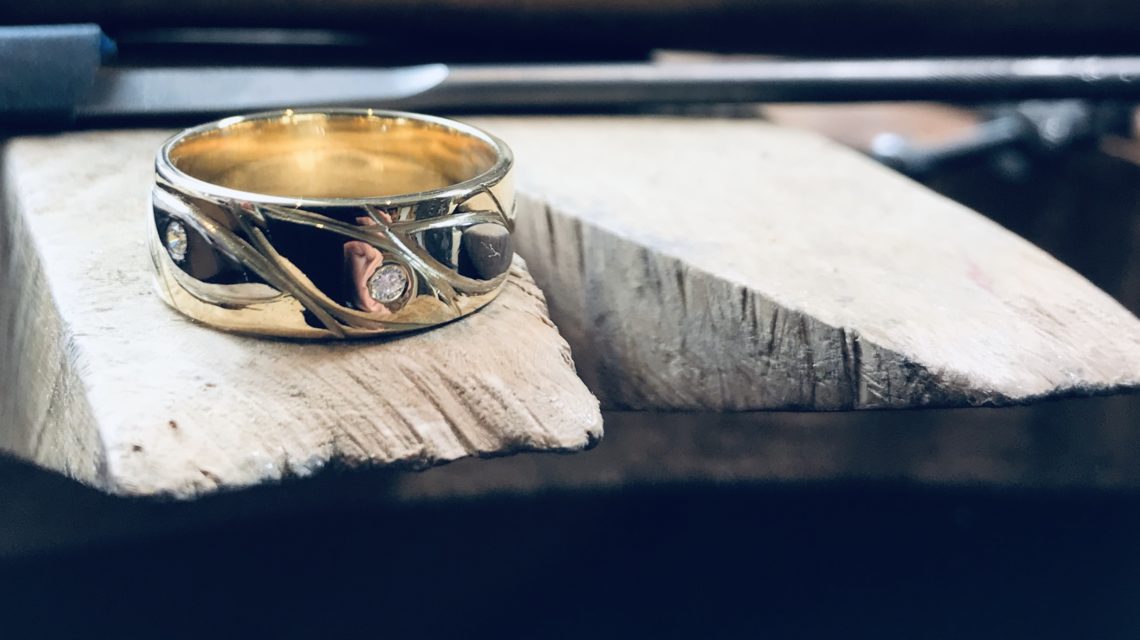 Banchory-based Beverley Hutton Moore creates stunning pieces and hosts a range of short courses in jewellery and silversmithing.
After interviewing designer and engraver Malcolm Appleby for her dissertation on jewellery-making and finding his work at The Station in Crathes so fascinating, Beverley got a job working at his workshop.
She said: "I studied 3D design at Gray's School of Art from 1991 to 1995. I seem to remember doing a lot of chain-making, although there were many techniques I learned during my time there.
"I also returned to work for Malcolm after spending a year at Ulster University in Belfast, which led me to getting my own studio up and running.
"He was a great mentor to have and also encouraged me to learn silversmithing."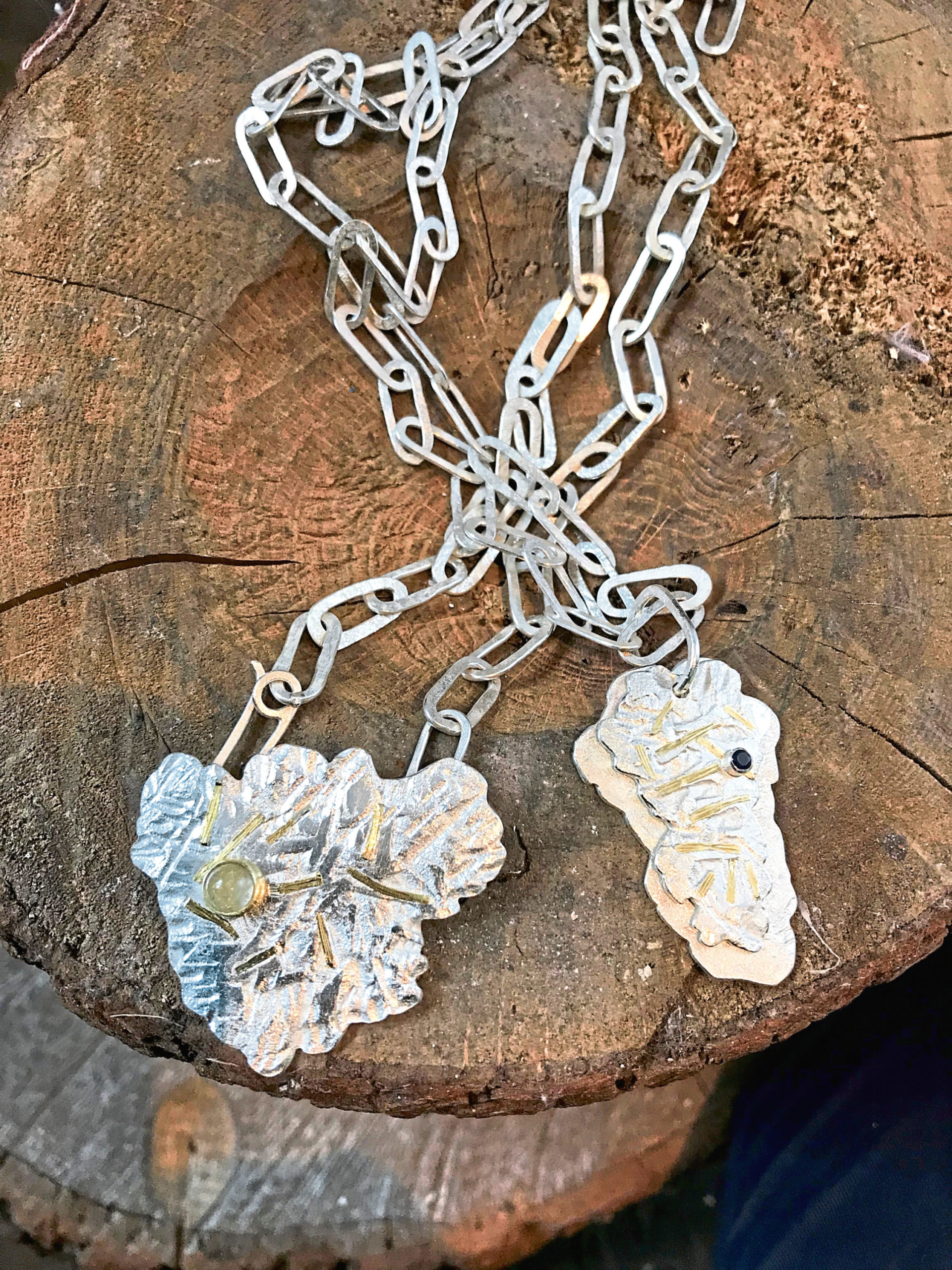 Nowadays, Beverley offers a range of eye-catching jewellery including necklaces, rings, cufflinks, kilt pins and more. She designs and makes everything herself in her north-east studio.
Beverley said: "I'm the silversmith who raised the beakers, I'm the jeweller who sets the stones and makes the handmade chain. I'm the gold and platinum smith who makes the diamond and ruby rings and the engraver who engraves the detail on my thistle cufflinks."
The talented jeweller said she is often inspired by various jewellery-making techniques or certain qualities within stones she uses to make her pieces.
"I also like to incorporate birds in my work, as the birds I see in the garden are something I love to have around me and watch," Beverley added.
"The weather has inspired me, too. I made lightning bolt earrings, rainbow moonstone brooches."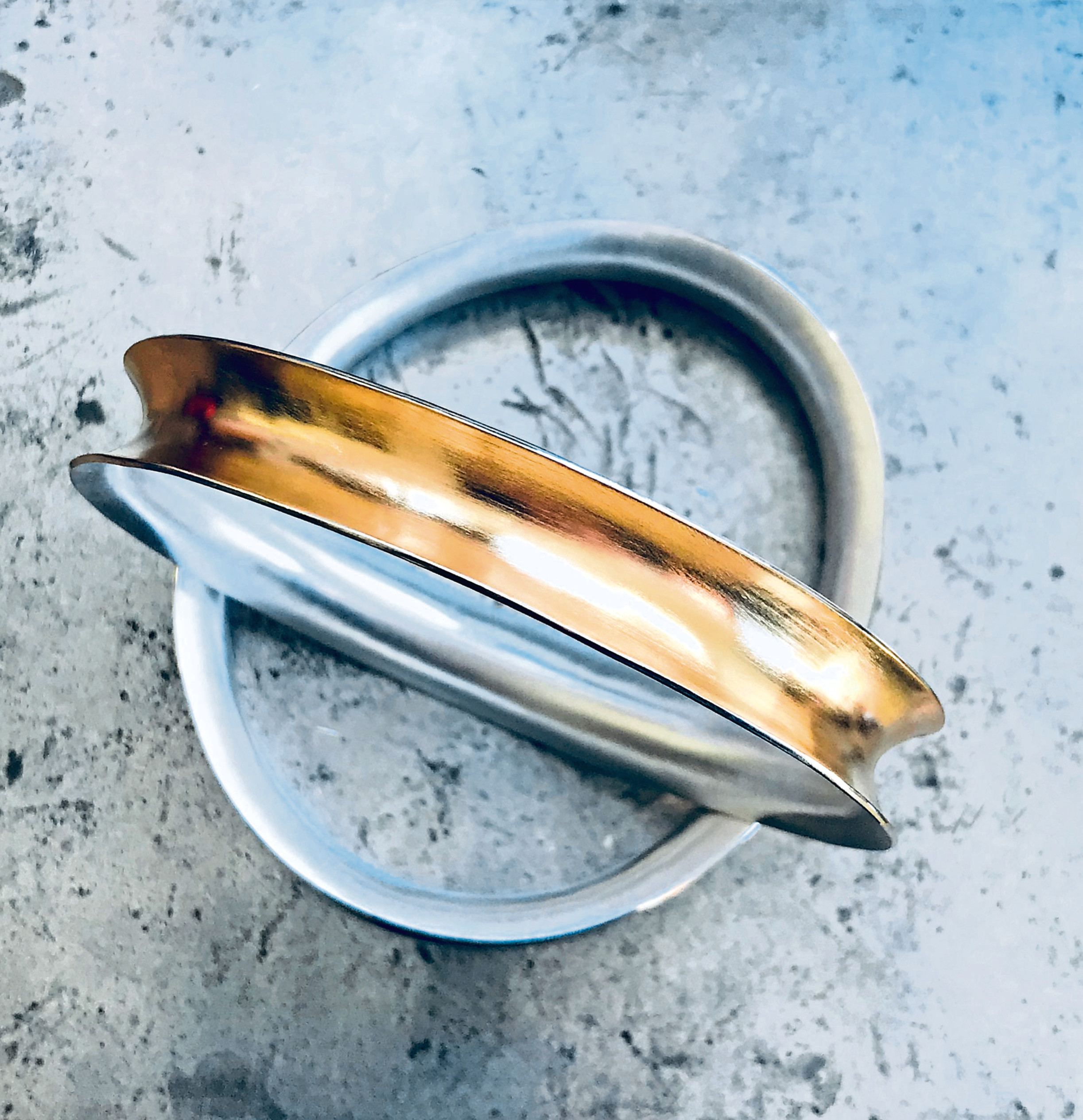 Beverley continued: "I was awarded the Visual Arts and Crafts Maker award for Aberdeenshire in 2018, which gave me the chance to experiment with silver and gold, producing new textures and surfaces, as well as new work for my bowls. My Elements pendants stemmed from these experiments."
The creative said she loved the challenge of working on unique commissions because it gives her the opportunity to create something new and exciting.
Beverley said: "One particular commission I enjoyed designing and making was a bonnet badge.
"It was based on the traditional MacGregor clan crest with a modern twist. I enjoyed learning a bit more about the clan and its history and I was pleased with the result as was the recipient.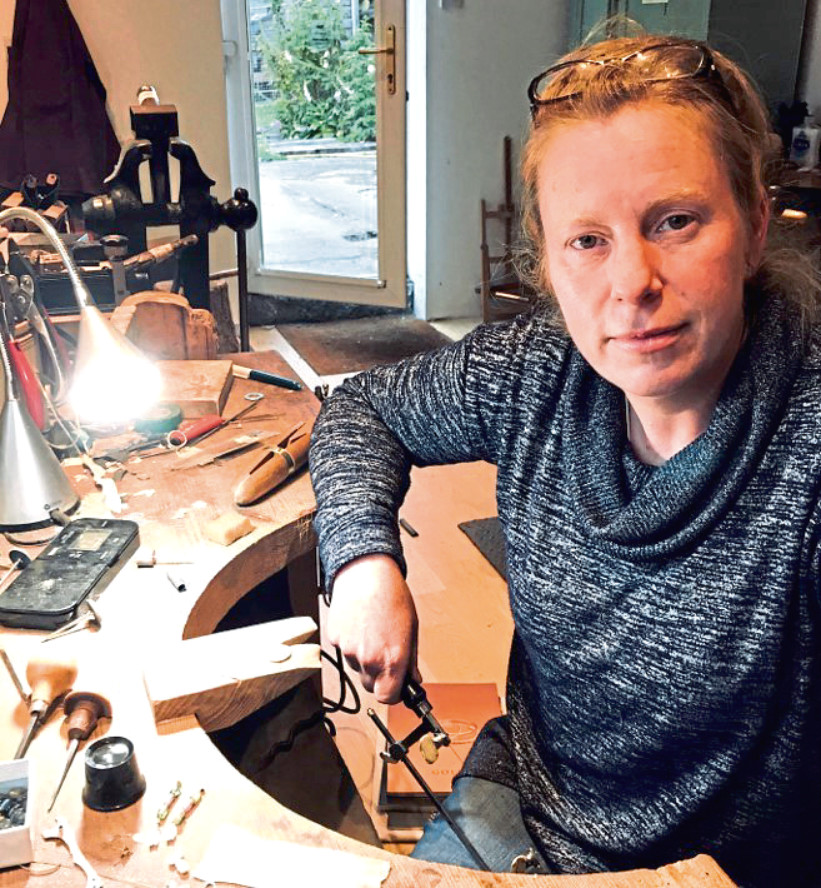 "Another commission I particularly enjoyed working on was a replica of a bangle found on an archaeological dig – the Gaulcross hoard from the Pictish era."
In addition, Beverley offers whisky cups and bowls, spoons and other homeware items.
She said: "The whisky cups I make are hand-raised from Britannia silver, which is slightly softer than standard silver and contains more silver."
Beverley has been teaching short courses in jewellery and silversmithing for two decades. While it was never something she intended to do, Beverley now really enjoys helping others learn how to create jewellery pieces on their own.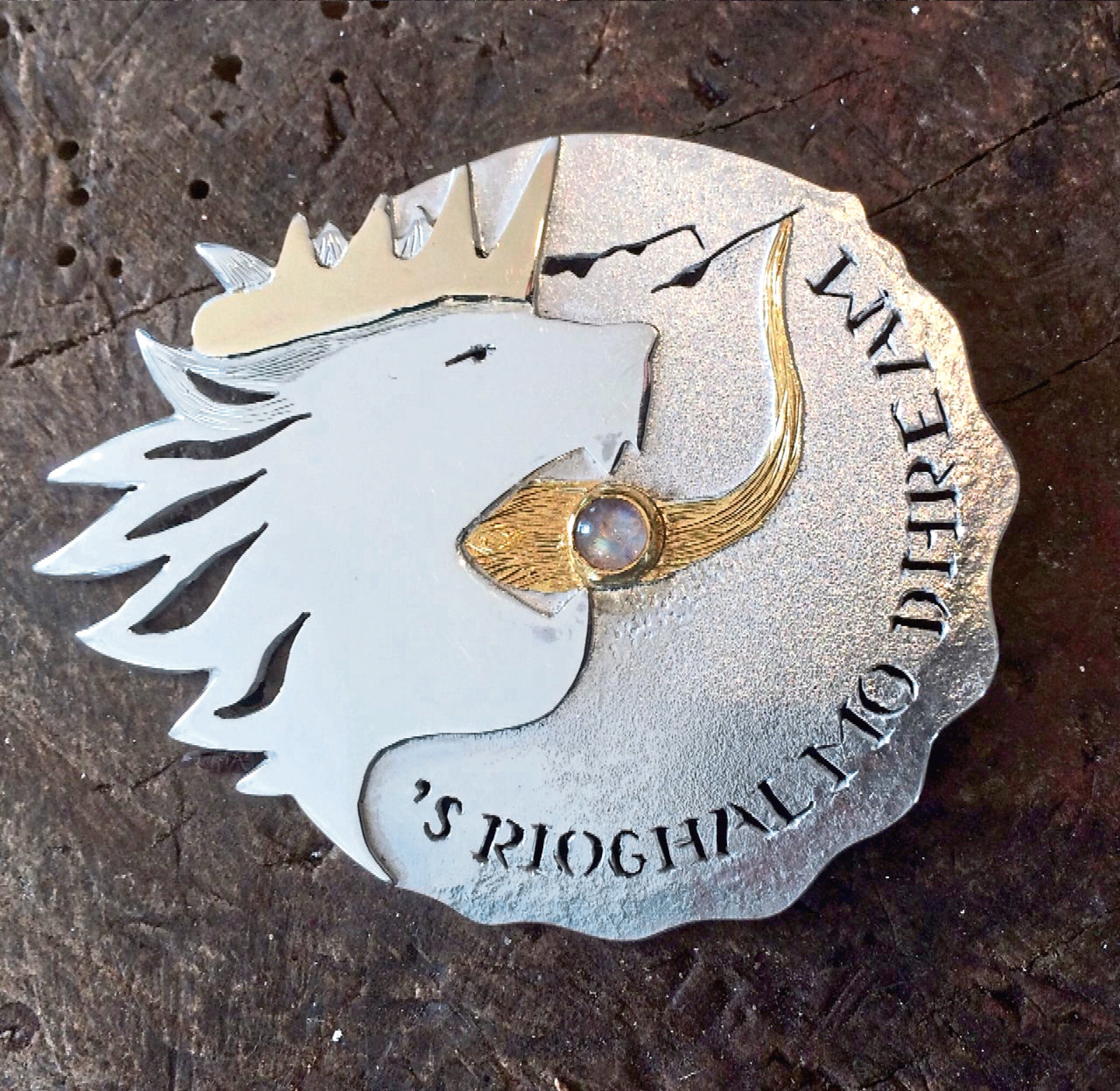 She said: "I've been teaching since 2000 when I returned to Aberdeenshire.
"Initially, I worked for Whitespace, which is now Creative Learning for Aberdeen City Council.
"I then also taught short courses at Gray's School of Art.
"I started teaching from my own studio workshop in 2018 and have never looked back.
"Obviously, I can't teach right now due to the current restrictions in place, but it's something I really miss – I enjoy having people in my workshop."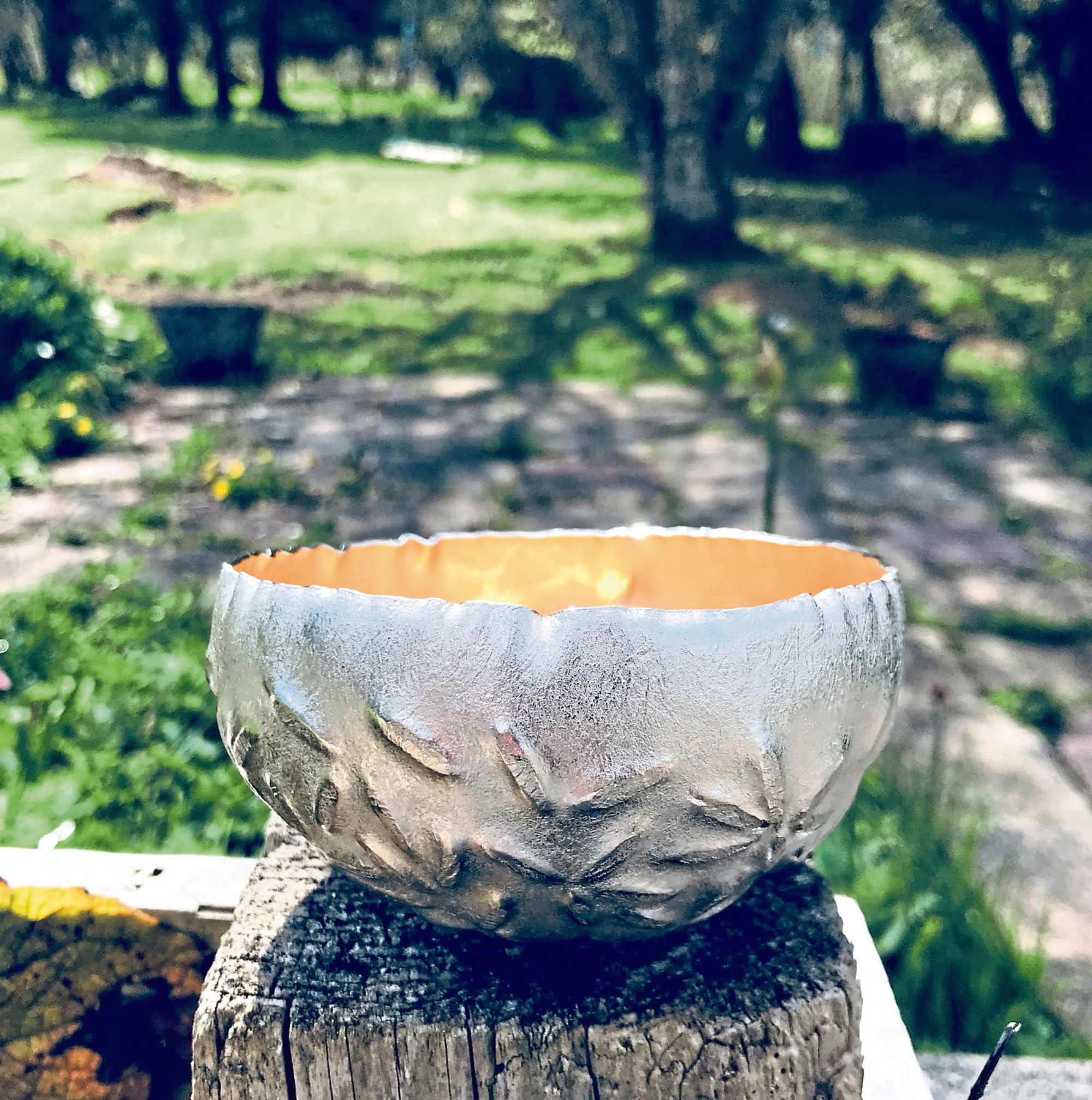 ---