Aberdeen's Vi Chalky Furniture offers an array of desirable restored furniture for the home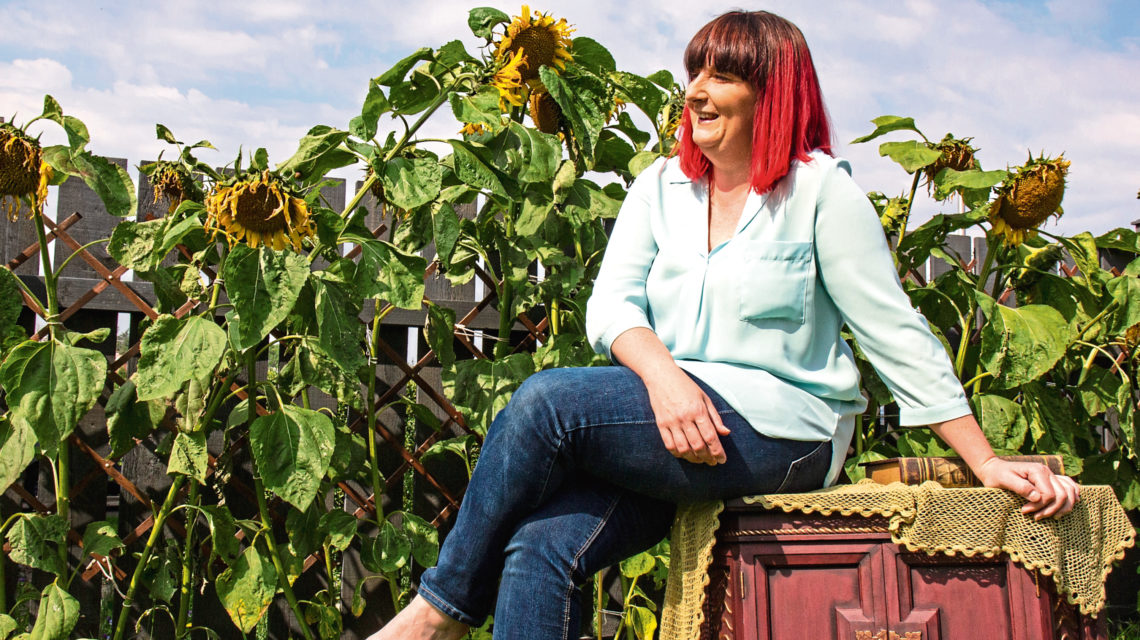 With a great deal of time on their hands during lockdown, husband and wife Lukasz and Wioleta Smolec decided to launch their own furniture restoration business.
Based in Aberdeen, the couple have spent the past few months "bringing life back to old and unwanted furniture items" under their brand Vi Chalky Furniture.
The pair now divide their time between family life and developing the business, which they explained has allowed them to fulfil their shared passion of being business owners.
Wioleta said: "In our case, Covid-19 was one of the main reasons why we decided to officially start our very own business.
"The pair of us had a lot of free time during lockdown. And after careful consideration, and hours of planning and talking, we decided that if we didn't do it now, we never would.
"My husband and I wanted to do something to fulfil our passion. We were determined to do something that would not seem like working for us, as well as follow and fulfil our dreams.
"As well as this, we were looking for more independence in our lives. Working nine-to-five in the office, staring at a computer screen, is not right for us.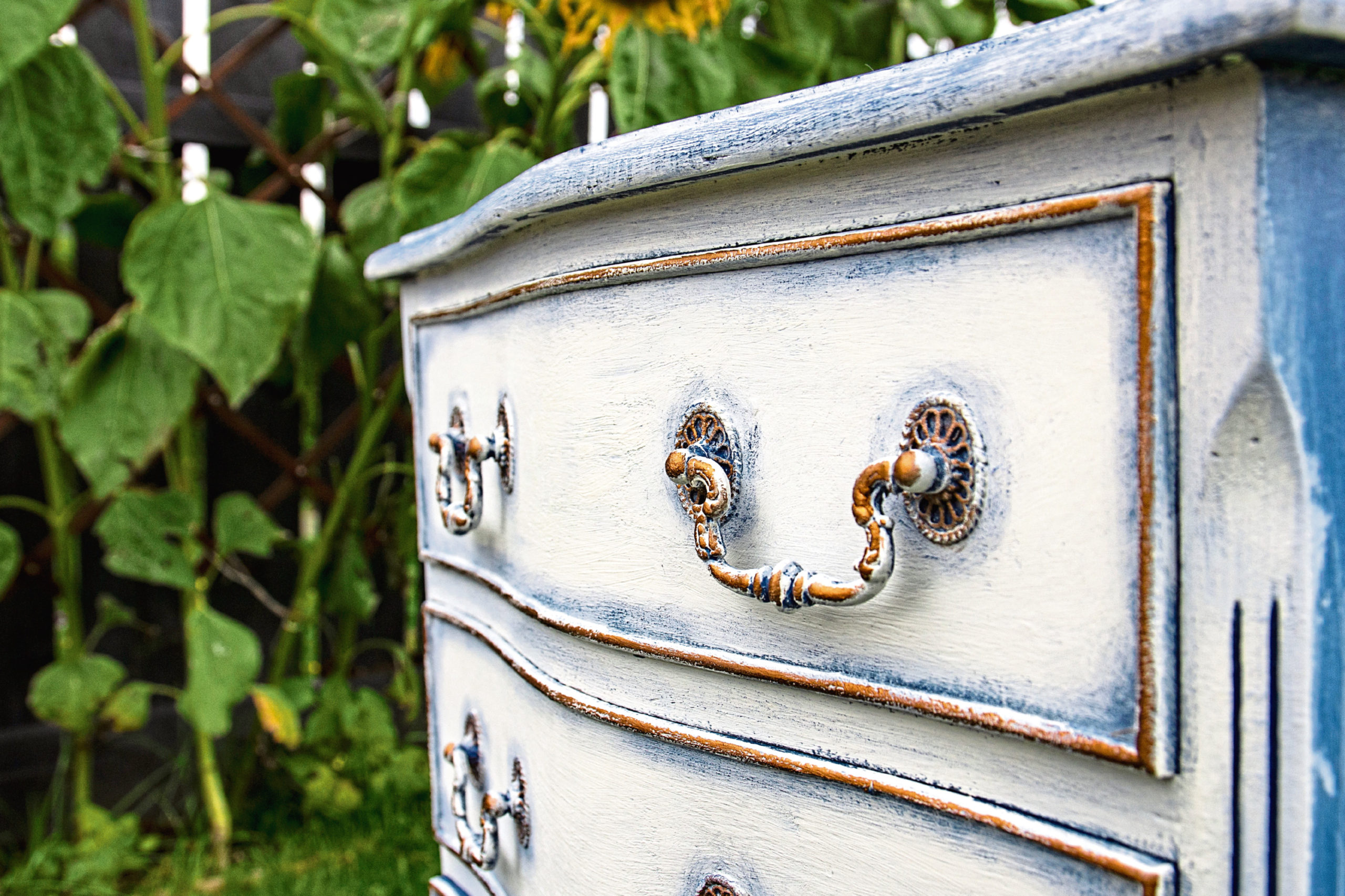 "Starting our own business gives us the feeling of accomplishment and freedom in our lives."
On why furniture restoration sprung to mind when deciding on which venture to pursue, Wioleta explained it's something the duo have always been interested in. "My husband is currently doing all restorations and repair work, while I paint the furniture," she added.
"The pair of us were always interested in restoration and breathing life back into old and unwanted furniture.
"To make sure we knew exactly what we were doing, Lukasz and I did a lot of reading, practised at home and watched a lot of YouTube tutorials from different artists and painters from all over the world.
"Eventually, we decided to start our furniture adventure at the beginning of lockdown.
"At first we were selling on Facebook and focused on the local market. But then we established our Etsy shop at the beginning of July and have been selling our products to destinations across the UK ever since."
Vi Chalky Furniture offers an array of desirable restored furniture for the home.
From statement dressers, drawers and cabinets to jewellery boxes, wardrobes and centrepiece kitchen tables, you're sure to find a line-up of products to fit your interiors.
Wioleta said: "Vi Chalky Furniture is mainly focused on furniture and production that does not require a lot of preparation.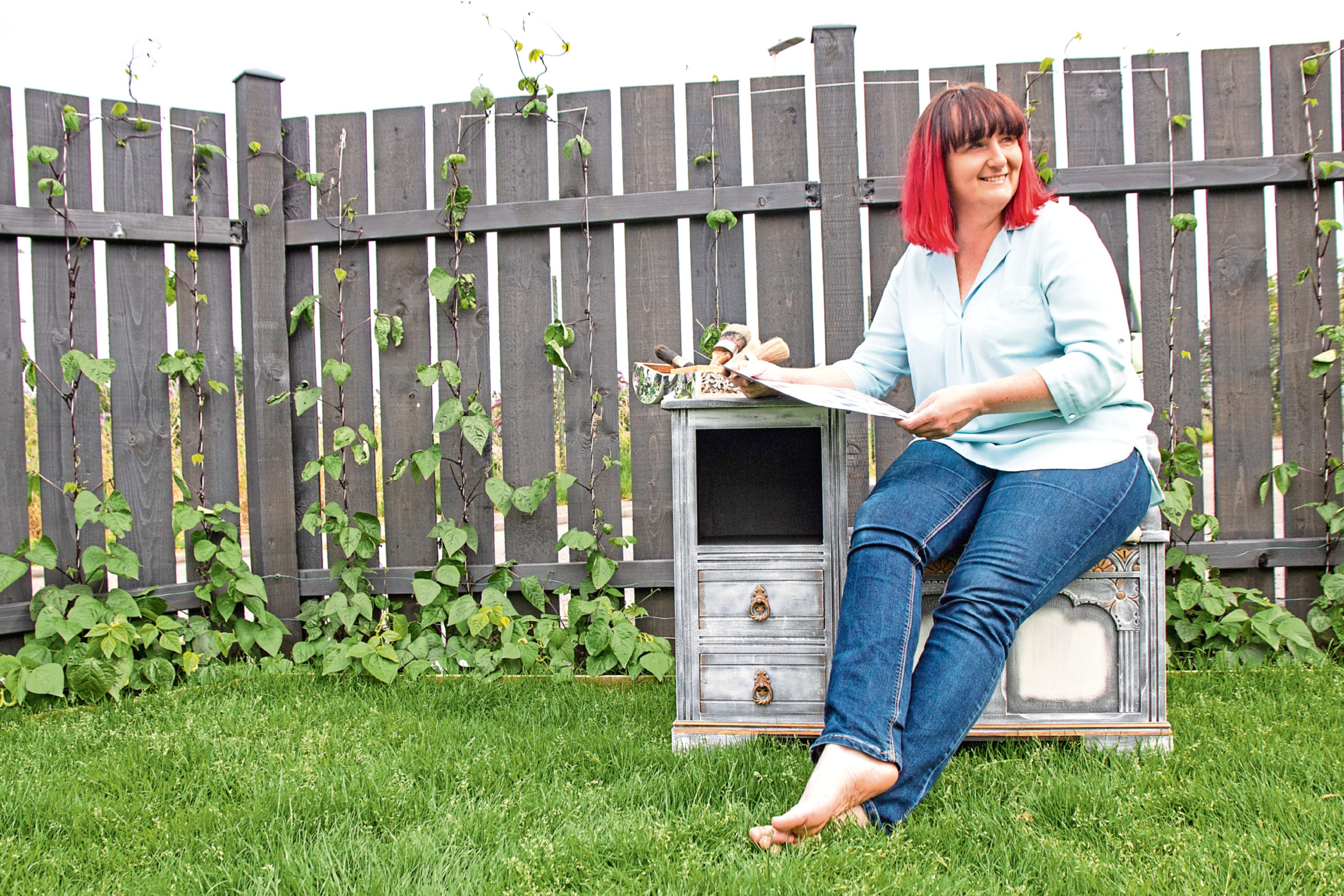 "Just as I mentioned, my husband is the main restorer and will do any repairs needed.
"Sometimes pieces need a little bit of TLC and require him to replace missing parts, and even take something apart just to build it back together again.
"However, we do our best to keep original parts as much as possible. And from a painting point of view, there is not a lot of preparation involved in this.
"Furniture must be thoroughly cleaned for paint to grab onto it – and that's it, the piece is now ready to paint. I use chalk paint as this sticks to any surface.
"When the item has been painted, it needs to be protected with wax or lacquer, depending on its use.
"The entire process will take anything from one day to several weeks.
"It is all related to the condition of a certain piece, along with its size and complexity of the painting. "The bigger the piece and the more damage it has, the more time is needed to restore and paint it.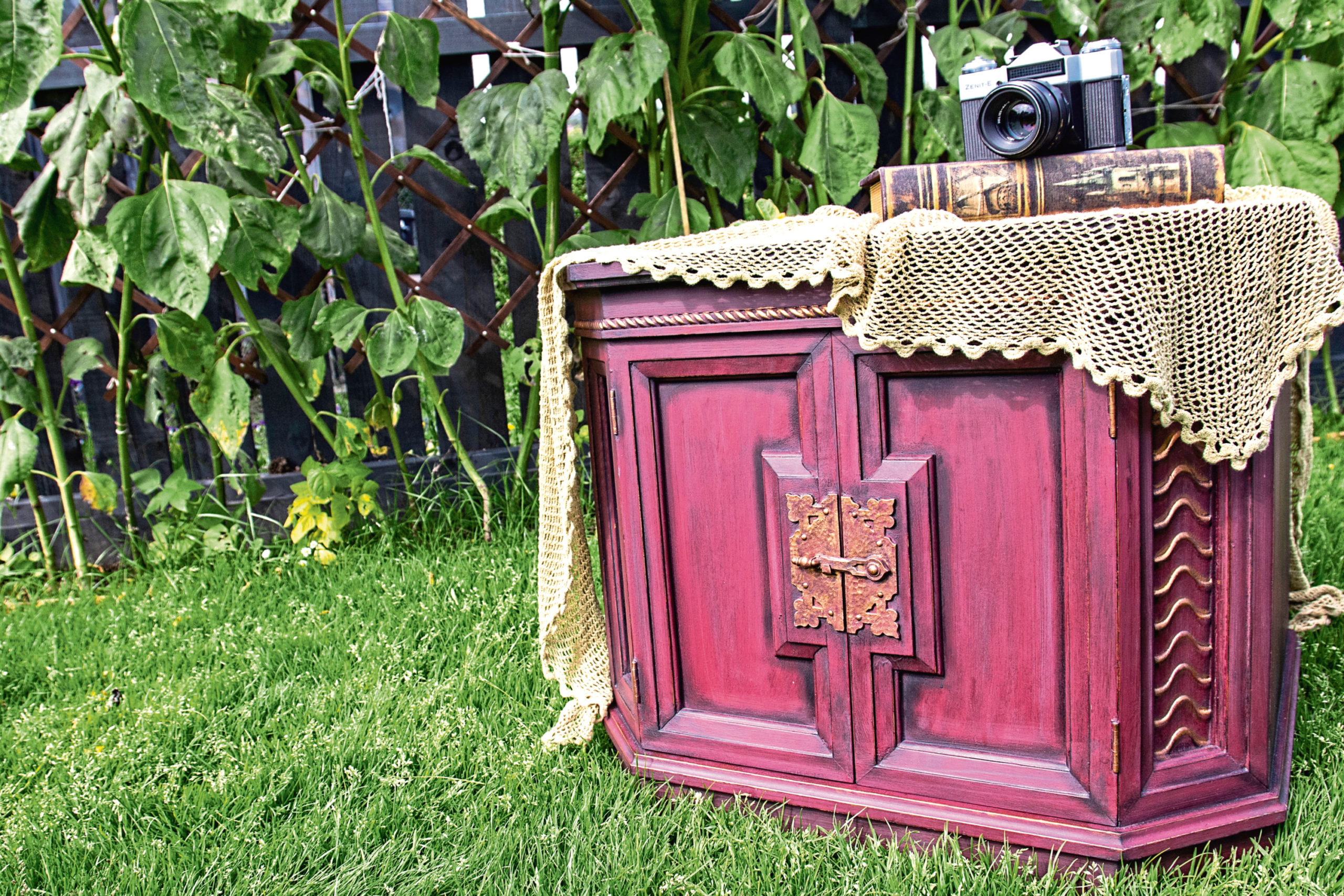 "For example, a small side table with no work needed is a simple one-day job. However, a large Victorian-style wardrobe requires a minimum of one week to complete.
"Our main goal in furniture restoration is to create unique and outstanding pieces that turn heads, act as the focal point of your home's decor, and create the wow factor."
The pair use Facebook Marketplace to search for pieces they go on to transform.
"The amount of furniture available on Facebook Marketplace is overwhelming," Wioleta added. "Charity shops are also a great source, too.
"When looking at pieces online or in person, Lukasz and I instantly know what we think will suit them best during the restoration process.
"We then compare our design thoughts and discuss which one suits the piece better.
"The entire design process takes a lot of discussion and comparing to similar pieces available on the market but we always get there in the end."
Lucasz and Wioleta are incredibly proud of their business. Their love for their roles and stunning finished products has resulted in Vi Chalky Furniture developing a growing following.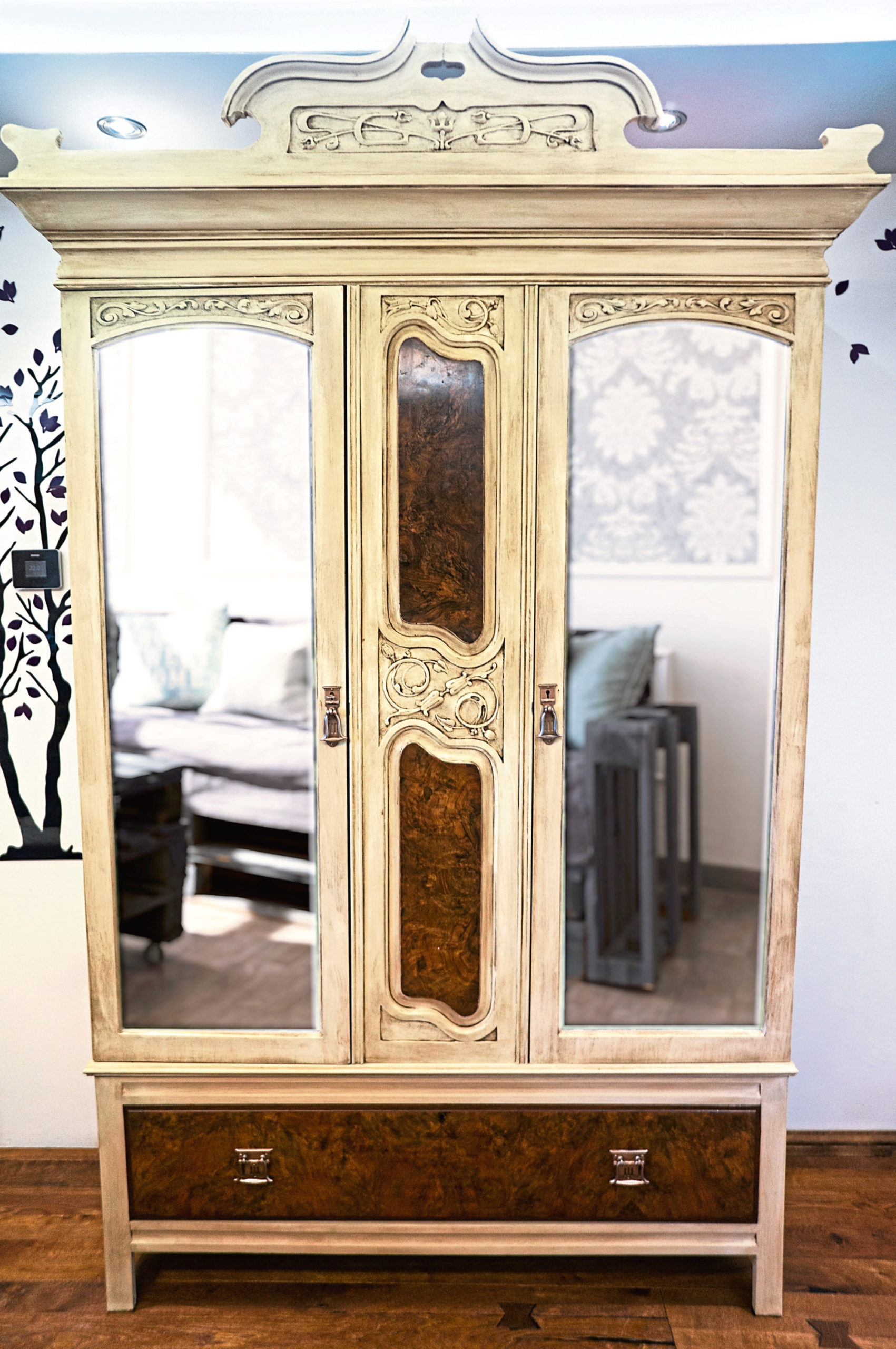 Wioleta said: "We put our hearts and souls into the furniture we work on.
"Every single piece is like a child to us. Letting it go is difficult but extremely exciting at the same time.
"My husband and I do everything we can to satisfy our customers.
"It has been difficult to grow the business as times are challenging at the minute for everybody.
"It does not matter if you are a big company or small business owner, it has not been easy to survive recently.
"But we are more than committed to what we do, and will do everything in our power to survive and drive our business forward.
"Looking to the future, the pair of us want to focus on building our brand and reaching out to new customers.
"We're eager to continue to produce unique and eye-catching pieces for our customers, as well as save as many amazing furniture items from being destroyed or disposed of.
"Growing the business steadily is also important to us. But overall, we would love to think that we will change people's lives for the better with our pieces in their homes."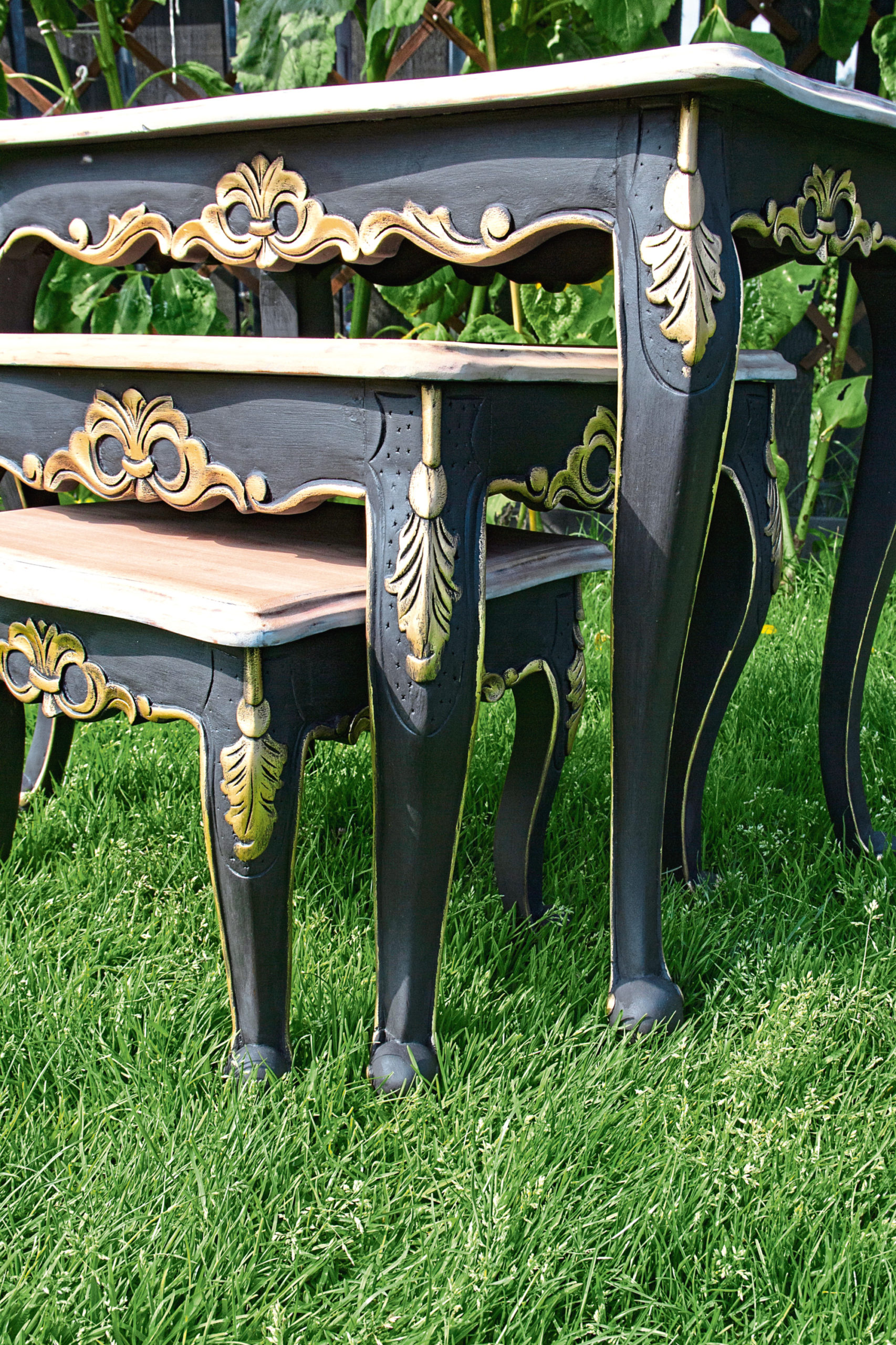 ---
Visit Vi Chalky Furniture on Facebook, Instagram or Etsy for more information.