Aberdeen's The Tasty Thistle continues to develop and improve despite coronavirus pandemic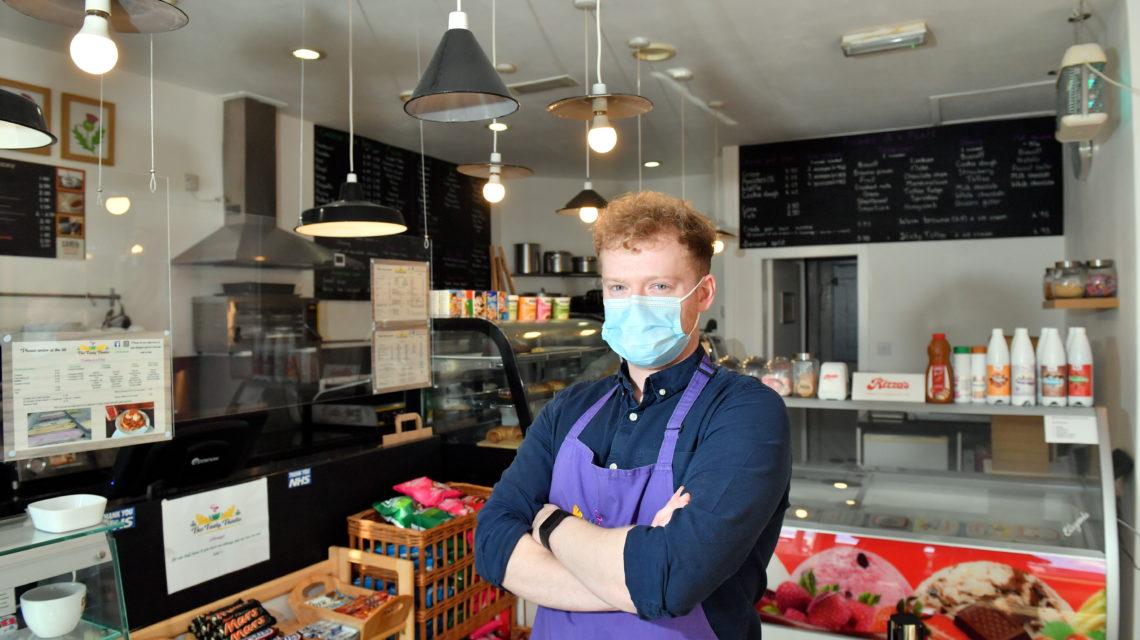 Establishing their own food and drink business was inevitable for Nicky Robertson and Sarah Smith.
Having worked in the hopsitality industry for a combined period of 16 years, the now-engaged couple decided to take the plunge and open the doors of The Tasty Thistle in March last year.
The owners have continued to develop the cafe's offering since its inception, despite current circumstances making it challenging. And now locals and tourists alike can enjoy indulging in a vast selection of delicious food and drink at the eatery, which is based on Thistle Street in Aberdeen.
We caught up with Nicky to hear all about the business, as well as how the couple are aiming to overcome the challenges of the coronavirus pandemic.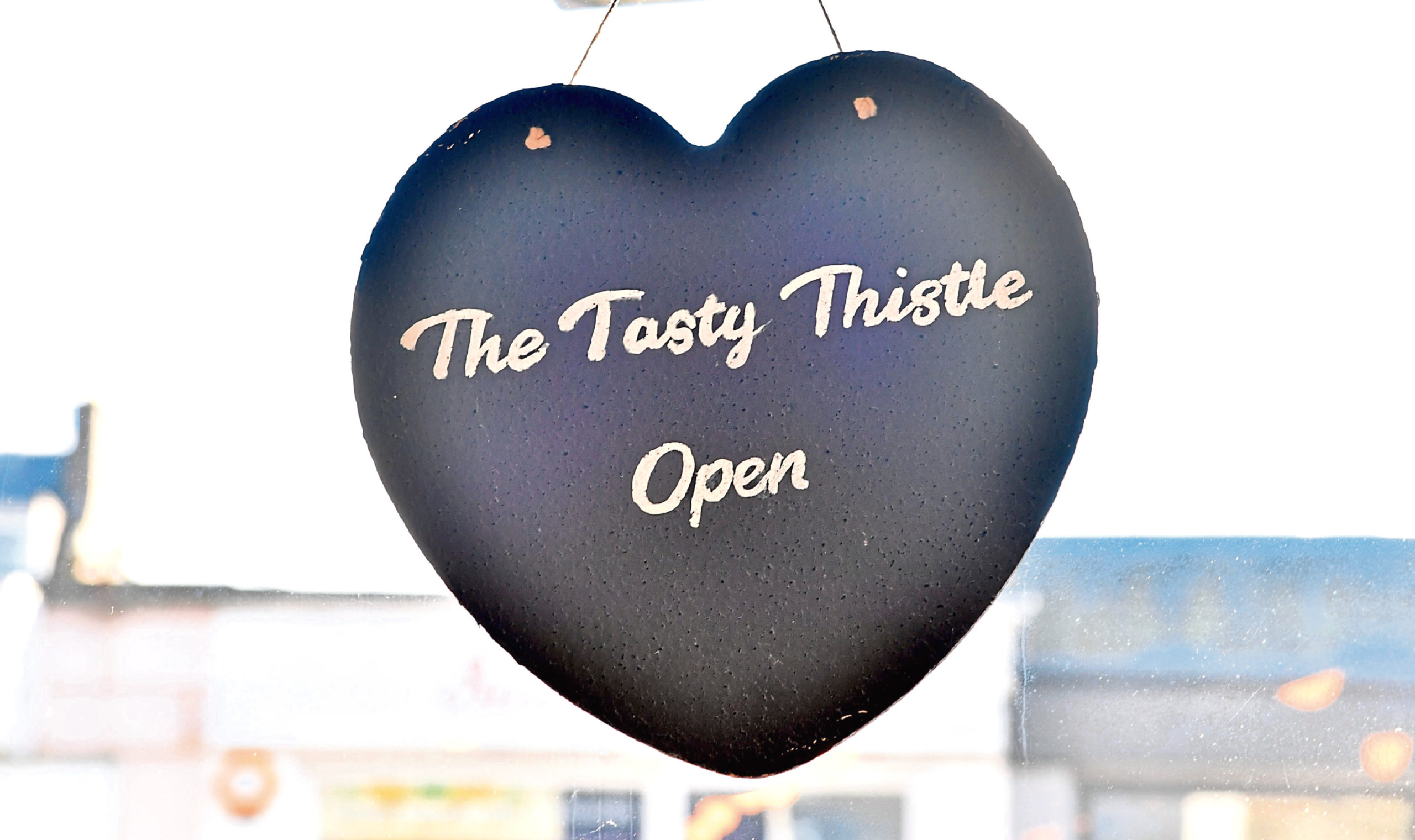 ---
Let's talk food and drink. What can customers expect when visiting The Tasty Thistle?
---
The Tasty Thistle has always aimed to deliver a fantastic selection of breakfast and lunch items, including bagels, wraps, salads and soups. But more recently we have started moving into afternoon teas and desserts with our new dessert menu, which launched after the first lockdown.
This features a line-up of delicious treats such as crepes, waffles, pancakes and cookie dough, all of which can be served with a range of sauces, toppings and ice cream.
We also offer a great selection of coffees and teas, as well as soft drinks, milkshakes and smoothies.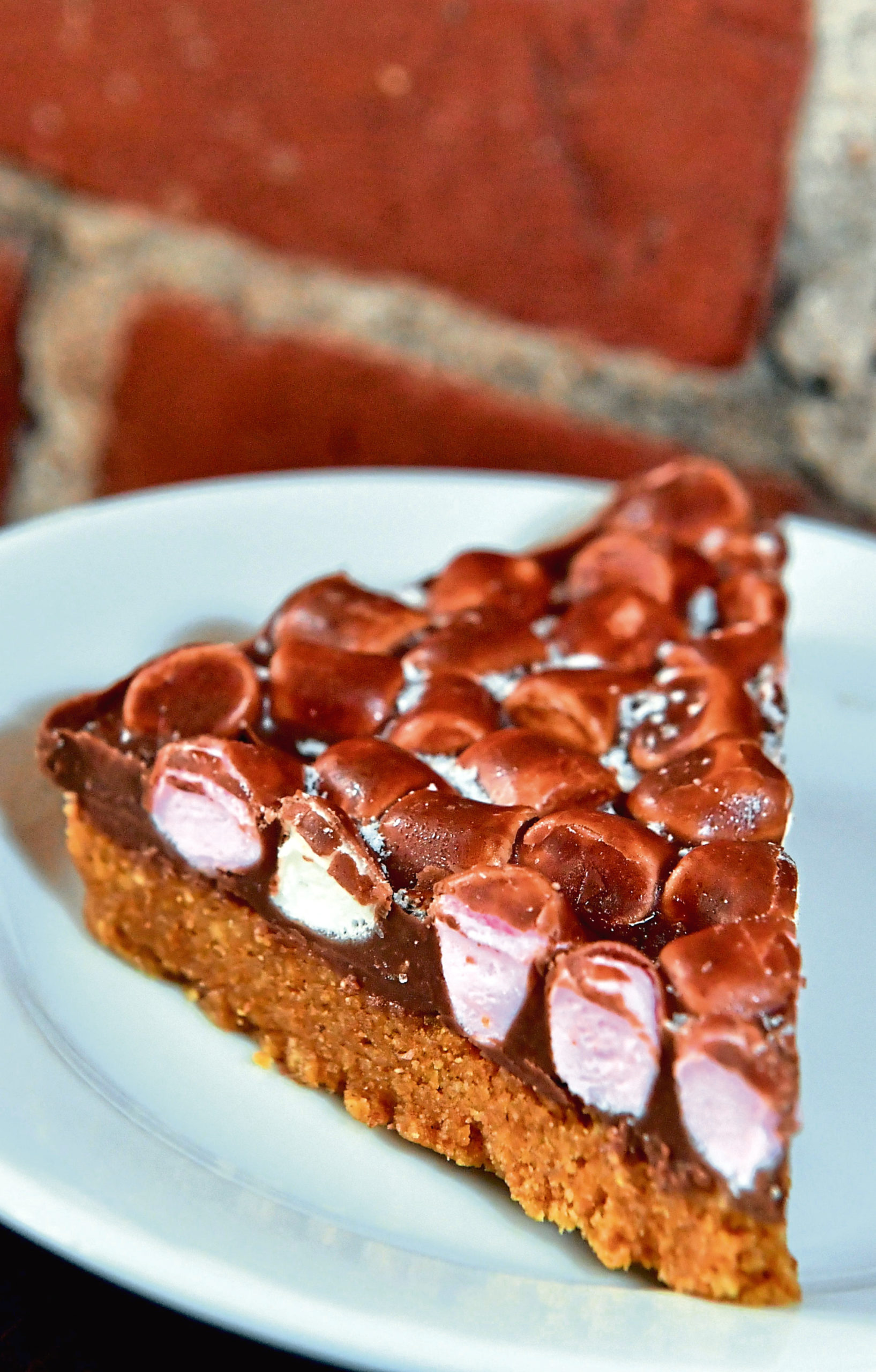 ---
You're making us hungry! Who has a say in developing the menus?
---
Although Sarah and I have the final say, we like to get feedback from our entire team before we proceed. Some of the current menu options have come from staff ideas.
---
What about yourself and Sarah. Could you tell us a bit about your backgrounds?
---
The pair of us started in hospitality in the same restaurant, which is where we both met.
I started off working behind the bar while Sarah was in the kitchen. But as the years went on, we both ventured to all aspects of working within the hospitality industry in hotels, pubs, restaurants and cafes.
Along with the experience from working at these different venues, we both started baking as a hobby, which we have developed over the past few years. This has since resulted in us receiving a 10/10 from The Sunday Post's Scone Spy when they visited just over a year ago. This article is available to read online.
I have always had the idea of starting my own business, so I attended college in Aberdeen to learn how to go about doing it.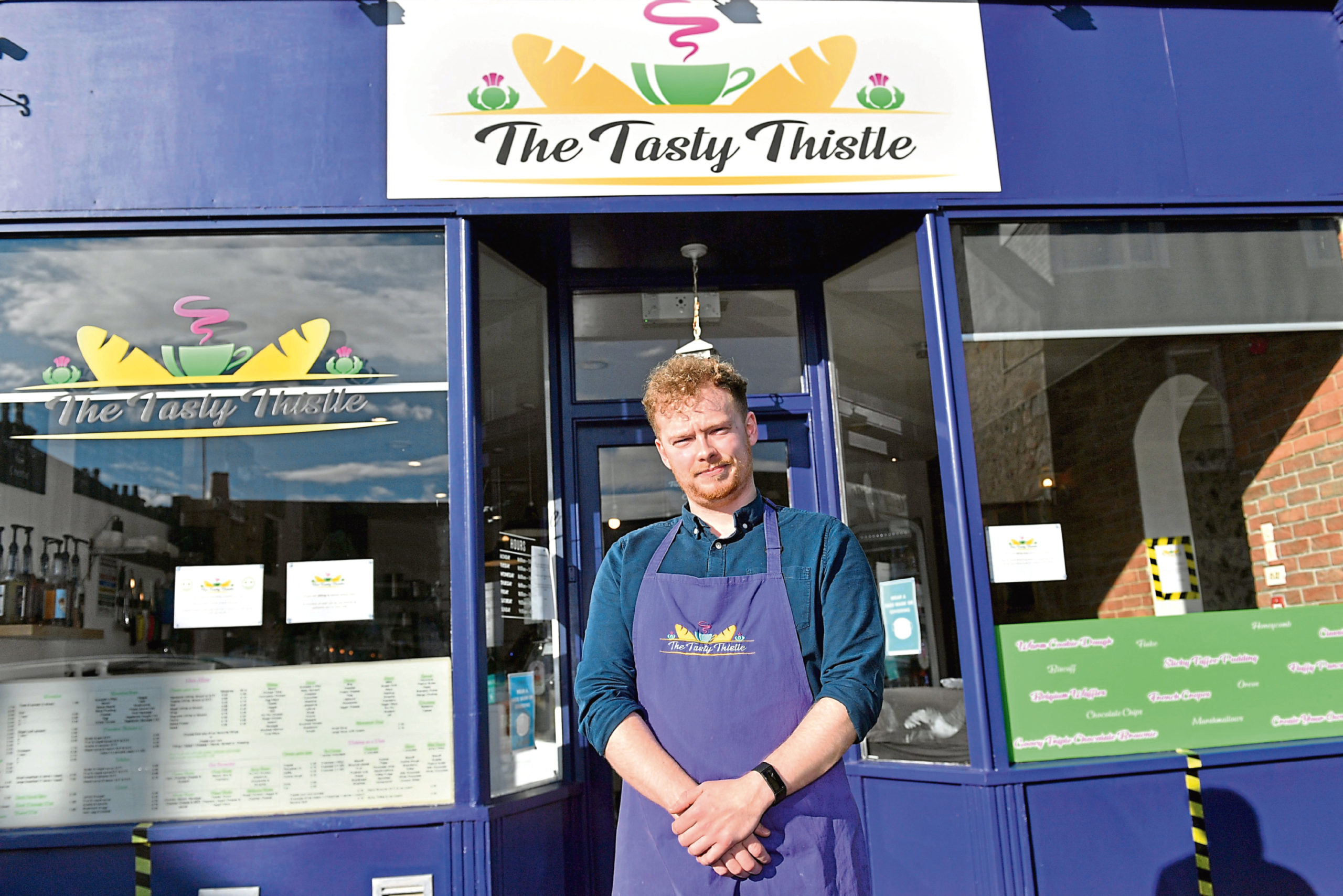 ---
When did the opportunity arise to open The Tasty Thistle?
---
After leaving college, the chance came up to take over the old Bagels and Stuff premises on Thistle Street, which sadly closed down, in January 2019.
This allowed us to jump straight in and finally do things our way.
The Tasty Thistle officially opened its doors to the public on March 28 last year – my birthday.
I always knew that I wanted to start a business within the hospitality industry, so as soon as an opportunity arose I had to take it.
Having two very young daughters at the time made starting up very challenging – as it demanded a lot of time – but other than that, it almost felt natural.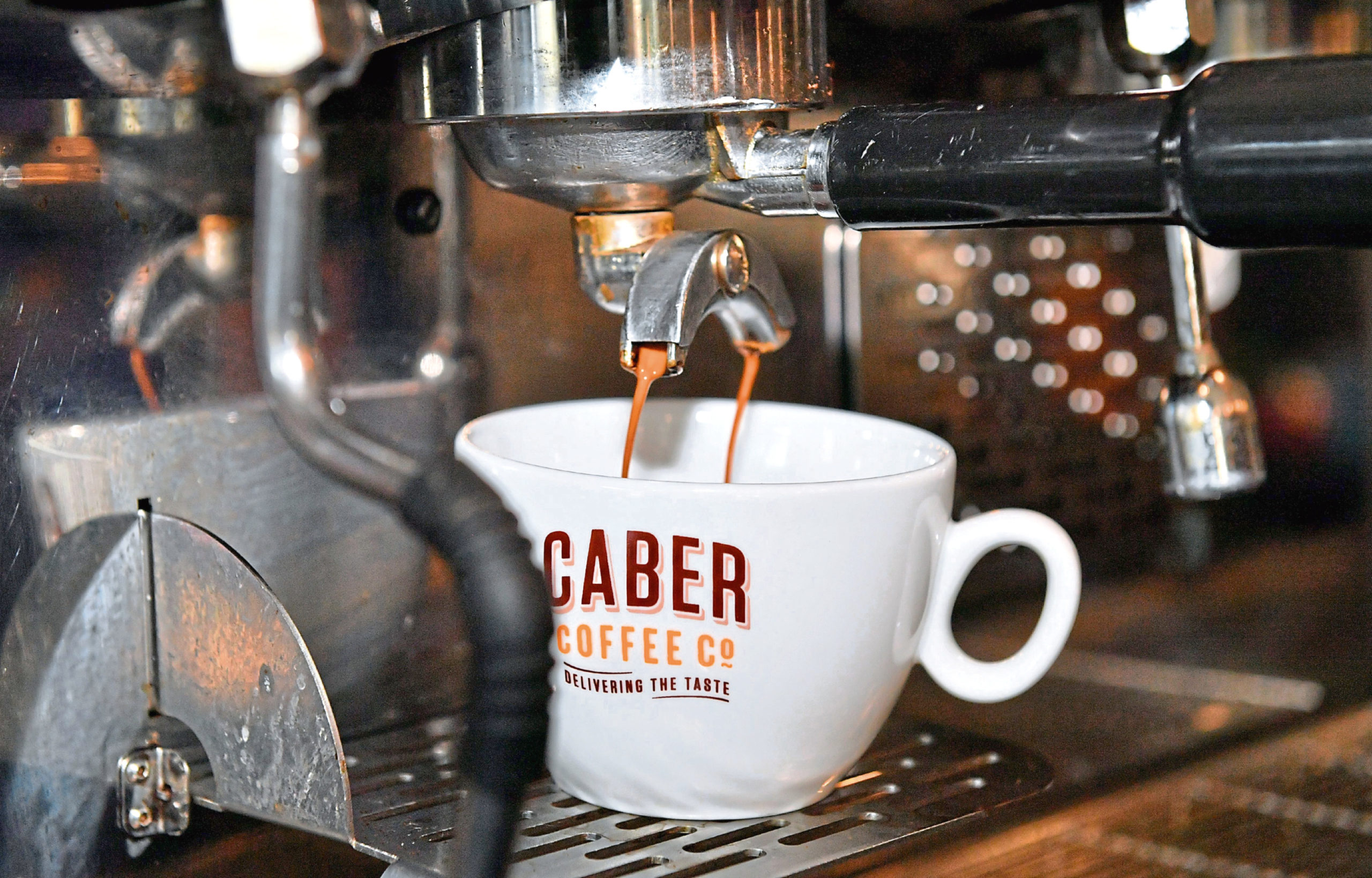 ---
It sounds as though you're both living the dream. What are your day-to-day roles at the cafe?
---
One of Sarah's hobbies is design, so she does all of the design work in the relation to the business. This includes the menu boards, table menus, and business and loyalty cards.
As for me, my roles are everything that is involved with running the business and more. I work on all of the in-house baking, as well as serving all day. And I also act as the cafe's accountant and bookkeeper, so I'm definitely always kept busy.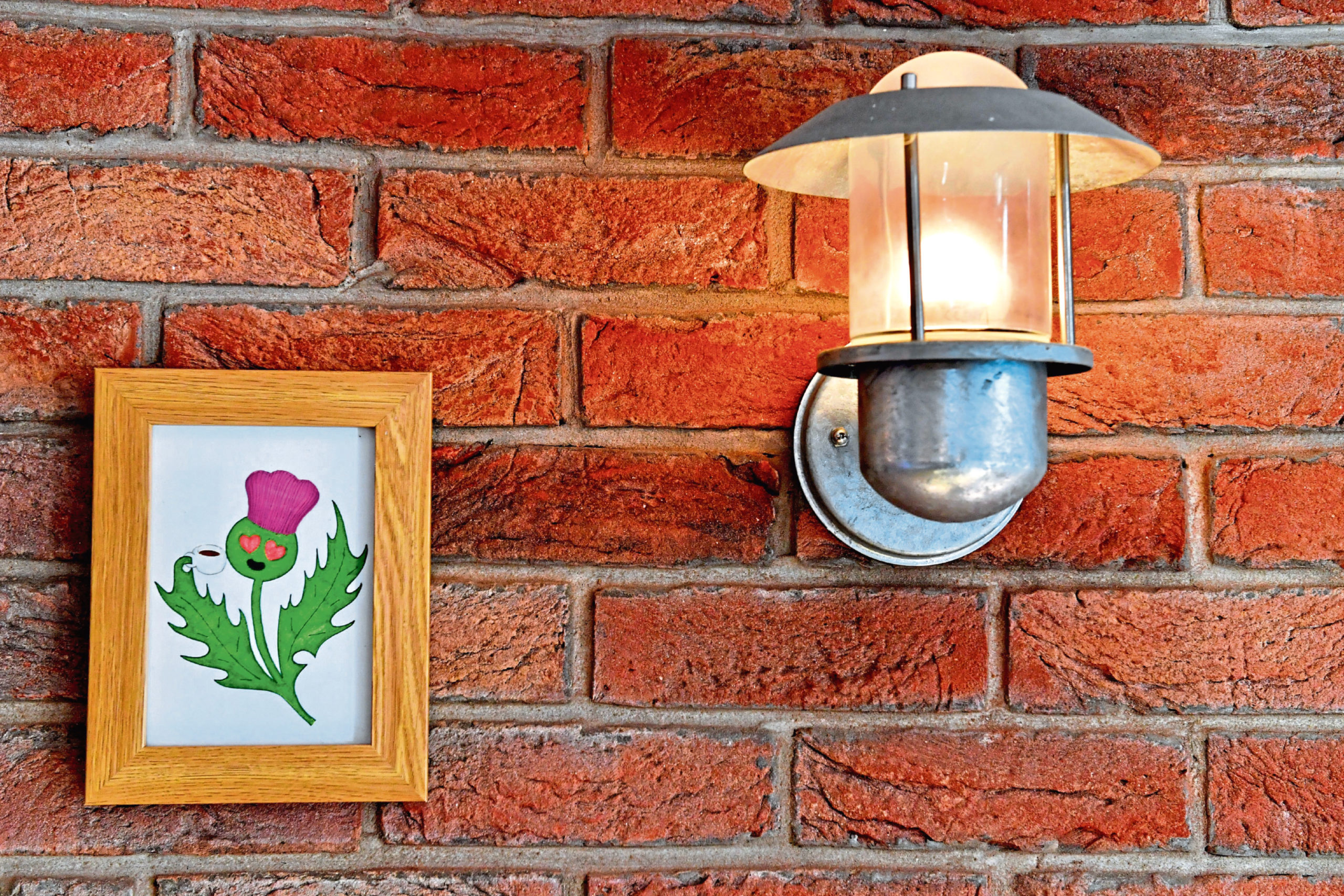 ---
How did the pandemic affect business? When did you reopen to the public after being forced to close?
---
Covid-19 has brought a huge amount of difficulty to not only us as owners, but also to our staff who have had to worry about the future of their employment. Thankfully, there was the support through furlough.
Throughout lockdown, Sarah and I were not able to do takeaways as our customer base heavily relies on the offices around the West End and schools in the area, which were shut, of course.
But we finally reopened the café at the end of July, which proved difficult in terms of making sure we went beyond what was required by the government to keep our staff and customers safe.
We could have opened The Tasty Thistle before this date, but wanted to make sure we had everything in place so we could reopen confidently.
Although this year has been challenging for a lot of us, I like to look at the good side of things. As I'm a father to what is now three girls, I enjoyed every minute of the time I had with them over lockdown.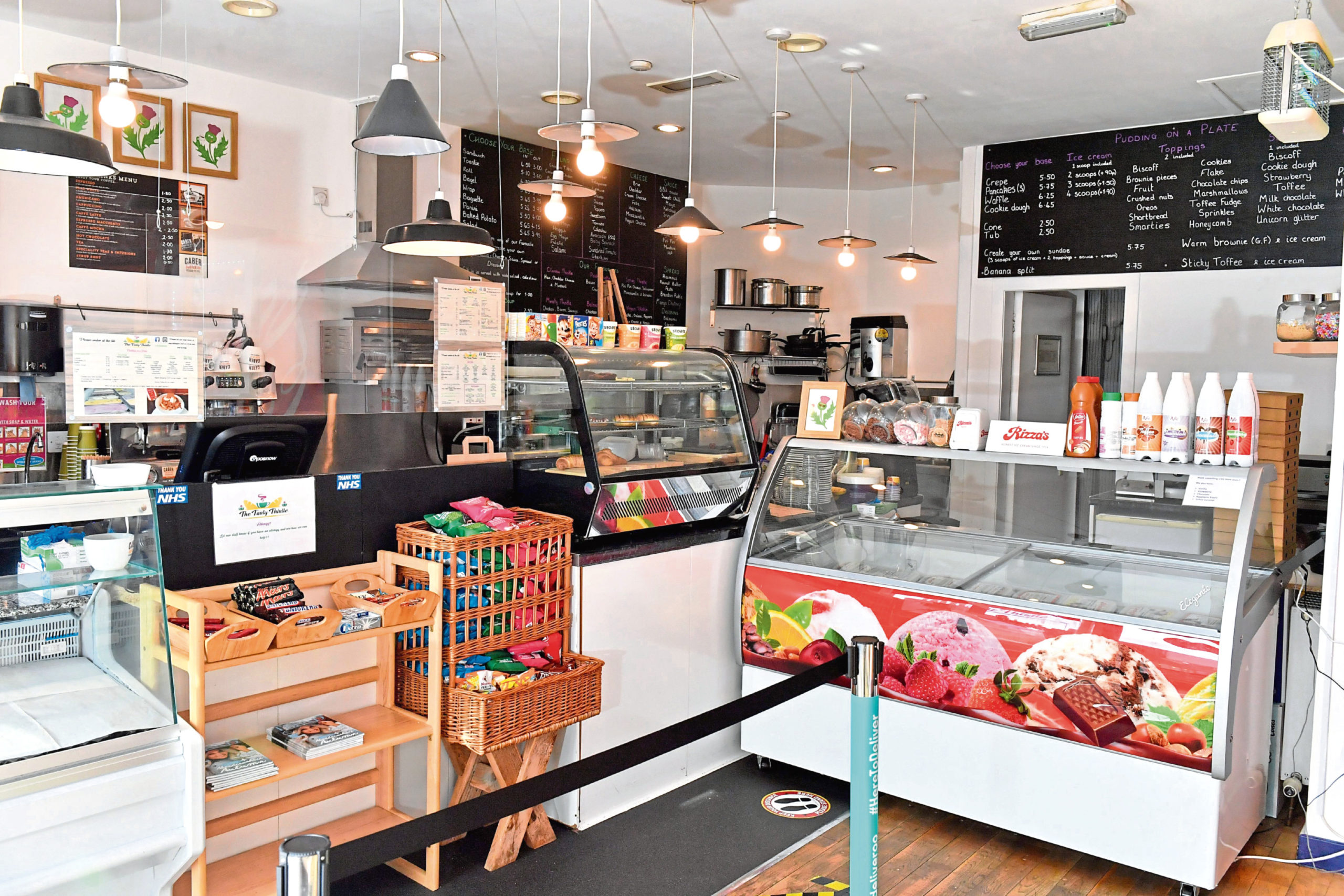 ---
You must be thrilled to have the doors open again. What have been the key highlights since establishing the cafe?
---
There have been many highlights since starting The Tasty Thistle, from getting a 10/10 from the Scone Spy, to having an overwhelming amount of support from our lovely customers over what has been the most difficult time for any business – never mind us, who had only been open for just short of a year.
---
What do you hope to achieve in the next year?
---
Our goal is to bring The Tasty Thistle back to the same level of business that we had before lockdown, so that we can survive through the coronavirus pandemic.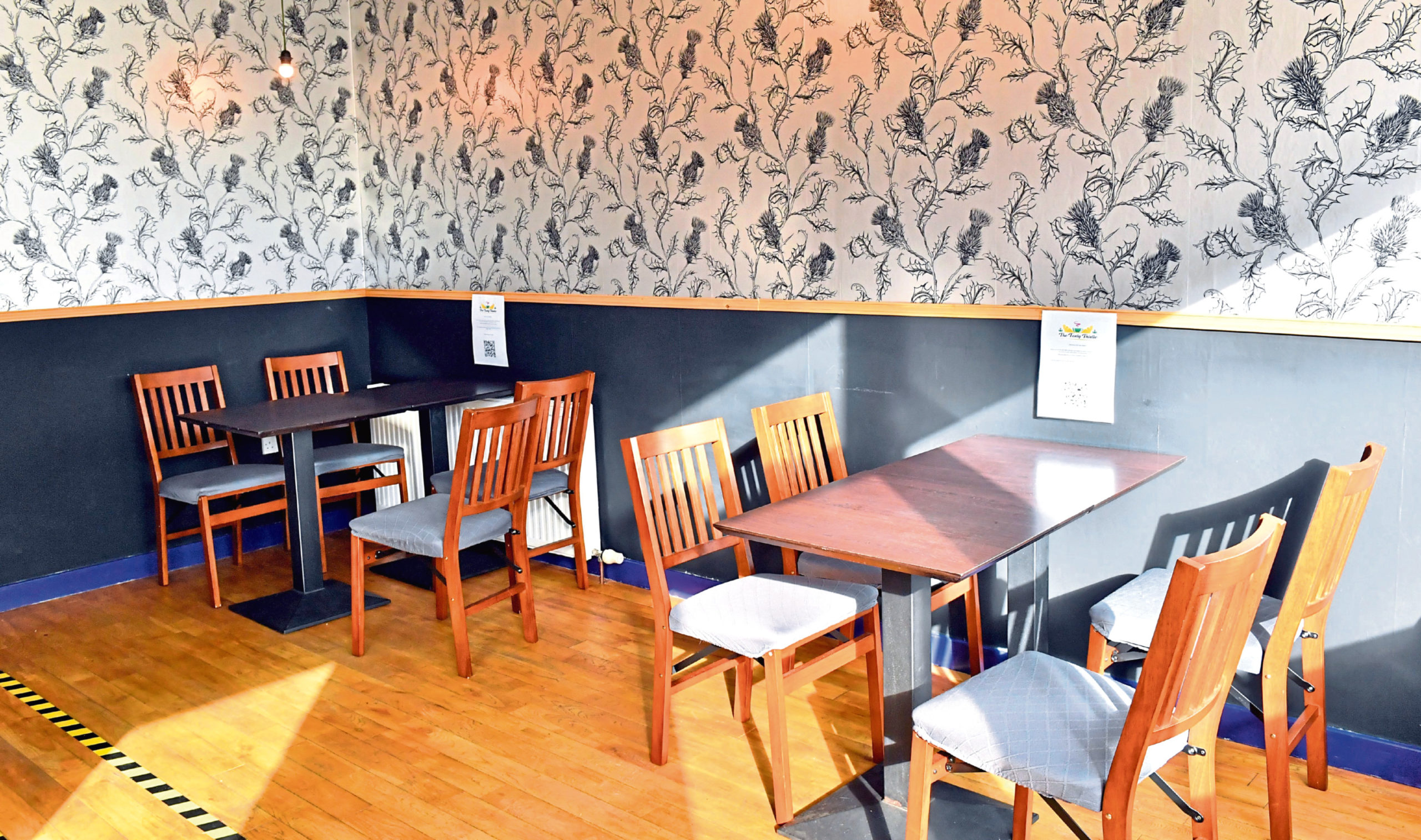 ---
Visit The Tasty Thistle on Facebook to find out more information.