Aberdeen's Porter's Gin enters into eighth market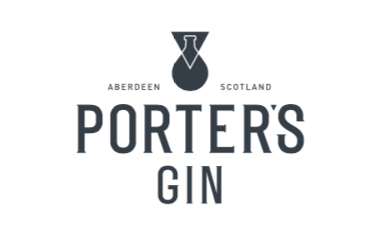 Aberdeen gin firm Porter's Gin has launched into its eighth market.
Working with distribution partners Hedon Distribution, Porter's Modern Classic and its Tropical Old Tom gins will be available within both the on and off trade in France.
The gin is already available in countries including Singapore, South Korea and Japan.
With a passion for creating better drinks, founders Ben Iravani, Josh Rennie and Alex Lawrence turned the basement of cocktail bar Orchid in Aberdeen into an innovative micro-distillery.
As part of its launch into France, Porter's will feature on the new 2019 menu by the multi-award-winning bar, Little Red Door which is currently placed at no. 33 in World's 50 Best Bar Awards.
The team also plan to collaborate with Paris' leading cocktail bars and assist in building collaborations with other international bars. In particular the team will be hosting water transfers along the Seine, with Little Red Door and new London bar FAM during Cocktail Spirits in May 2019.
Ben Iravani, co-founder of Porter's Gin said: "This is a significant and exciting step in the growth of our company. France is an important market within Europe and we're looking forward to growing our business here with some of the world's leading cocktail bars. We're really pleased to be working with Hedon and are hopeful that this is the start of a successful long-term partnership."
Cédric Kante at Hedon, said: "We are delighted to be adding Porter's Gin to our portfolio of premium brands. We've looked at a number of UK gin brands, but Porter's stood out from the crowd. We feel it has great potential, and we're confident that our customers will be proud to stock such a prestigious brand."