Aberdeen's Nuart festival line-up revealed​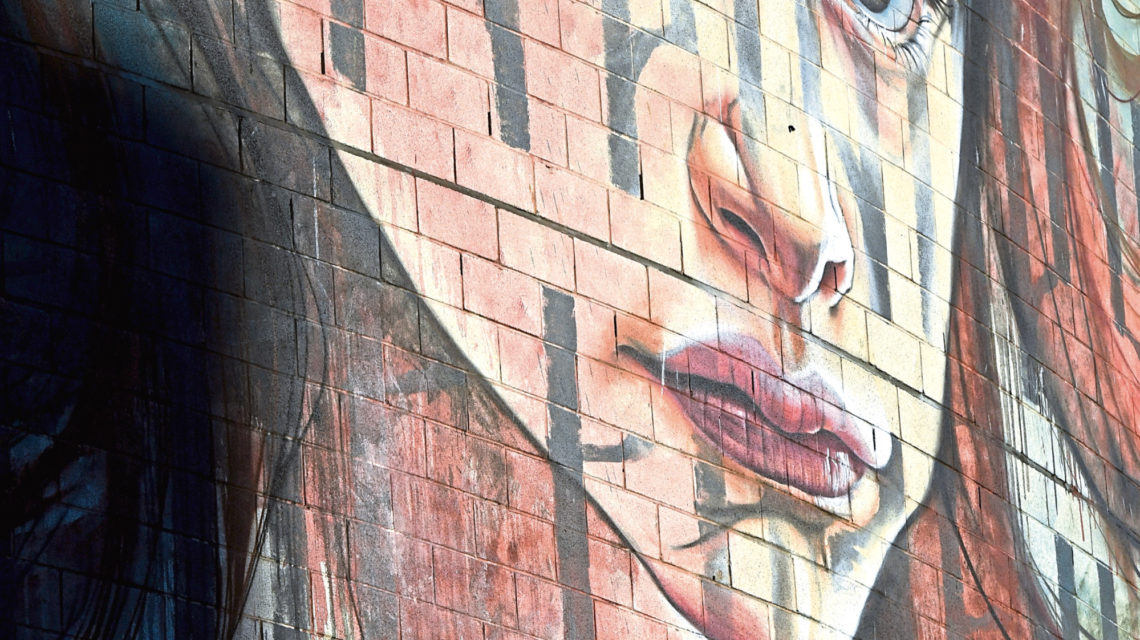 The full line-up of artists taking part in a popular art festival in Aberdeen have been announced.
Nuart will return to the city streets next month, with 13 artists due to make their mark on walls, buildings and hidden spaces.
Artists from the United States, Norway, UK, France, Germany, Spain, Australia and Portugal will join those previously revealed.
The event is taking place over the Easter weekend, from April 18-21, and will take its inspiration from the 1972 novel Invisible Cities, by Italo Calvino.
The book explores the imaginable possibilities of the city, and this year's festival will look at what Aberdeen means to people.
Previously announced artists will be joined by Axel Void, Ememem, Ben Eine, Evol, Helen Bur, Hush, Julio Anaya Cabanding, Smug and Vhils.
Martyn Reed, director and curator of Nuart, said: "This year's theme explores the importance of storytelling and its relationship to the city, of narratives with the power to turn a single space into a multitude of places with different meanings to different people, stories that transcend 'history' and bring in herstory, yourstory, ourstory and theirstory – while freeing us from narratives we no longer need.
"We hope you'll join and support us in attempting to achieve this. We're humbled by this opportunity and don't take your support for granted."
Adrian Watson, chief executive of Aberdeen Inspired, which is spearheading the festival alongside Aberdeen City Council, said: "At the heart of Nuart Aberdeen is a desire to see our city walls hosting groundbreaking street art and involving our communities as active participants.
"We want to make art accessible to everyone and feel that the festival will encourage people to look more deeply into art and culture.
"Nuart Aberdeen brings in the very best internationally, with a diverse and very individual portfolios that will undoubtedly stimulate all ages and backgrounds – it is literally for all.
"However, Nuart is also about building a local legacy and will engage with schools, universities, our regeneration areas and beyond to share the positivity this world-class street art festival brings.
"The festival positions Aberdeen and the region in a very different place to where it might have been perceived before.
"This exciting transition is making it a destination of choice for street art lovers and visitors from across the globe and giving the opportunity to not only enjoy some of the best street art on offer, but to soak up this great city and north-east culture that we are all very proud of."
Among the line-up is French artist Ememem, who repairs potholes and cracks in roads and pavements using local ceramics.
German-based stenciller Evol will also make the trip, best known for transforming electric boxes, concrete planters and other staples of city life into vibrant and unique pieces of art.
Glasgow-based Australian Smug, real name Sam Bates, who is known for extravagant, realist graffiti, using nothing but spray paint, will also be leaving his mark on the city.
British artist Helen Bur will also visit Nuart, bringing her unique wall painting style that brings together brushes, rollers and masonry paint to create larger-than-life murals.
Aberdeen City Council and Aberdeen Inspired spearhead the festival.
Adrian Watson, chief executive of Aberdeen Inspired, said: "We want to make art accessible to everyone and feel that the festival will encourage people to look more deeply into art and culture."