Aberdeen's Look Again Festival programme revealed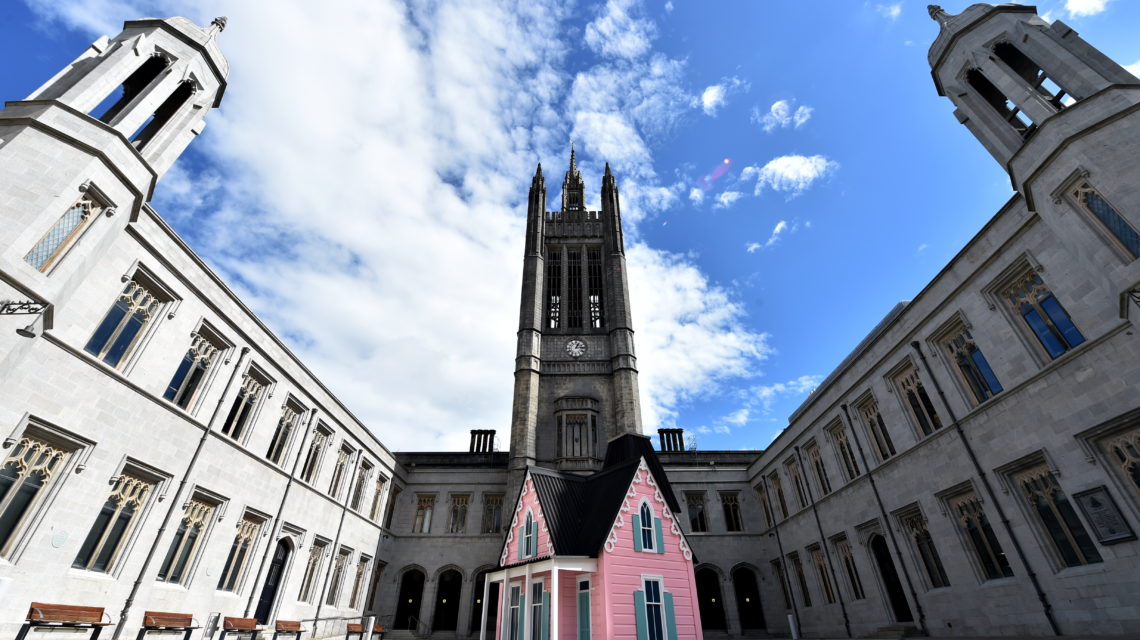 Art installations, both real and virtual, are to take over Aberdeen.
The programme for Look Again Festival has been unveiled and two prominent, contemporary artists have been commissioned to make new pieces.
Major installations from John Walter and Morag Myerscough will transform the Marischal Quad and Castlegate.
John will animate the quad with "The Fourth Wall" – a virtual reality installation.
Guests will get the chance to wear special headsets to view and experience a large, virtual mural.
Morag's "Love At First Sight" will see a free-standing colourful mural created at the Mercat Cross.
The structure is an ode to the moment her parents fell in love at first sight in the city.
John and Morag are only the first of a growing list of artists who will take over Aberdeen from early June.
Now in its fifth year, Look Again's theme of "New Narratives" seeks to re-activate vacant or underused areas of the city through creative installations.
Sally Reaper and Hilary Nicoll, Look Again co-directors, said the festival "really comes of age" this year.
Sally said: "We're thrilled to be showcasing amazing artists and designers in Aberdeen's most iconic spaces, animating the city with vibrant, experimental, humorous and sometimes provocative new work.
"Some of the most exciting artists working in the UK right now are showing alongside others who are just starting out, and we love how Look Again brings the creative community together, connecting and emboldening it, while inviting the public to see the city through fresh eyes."
The team has also joined forces with Gray's School of Art at Robert Gordon University.
Libby Curtis, head of Gray's, said: "So much more than a festival, Look Again plays a pivotal year-round role in supporting the creative community in the city, providing training, exhibition space and exposure."
Look Again will run from June 7 until June 16.