Aberdeen's Grampian Pride event seals deal for colourful date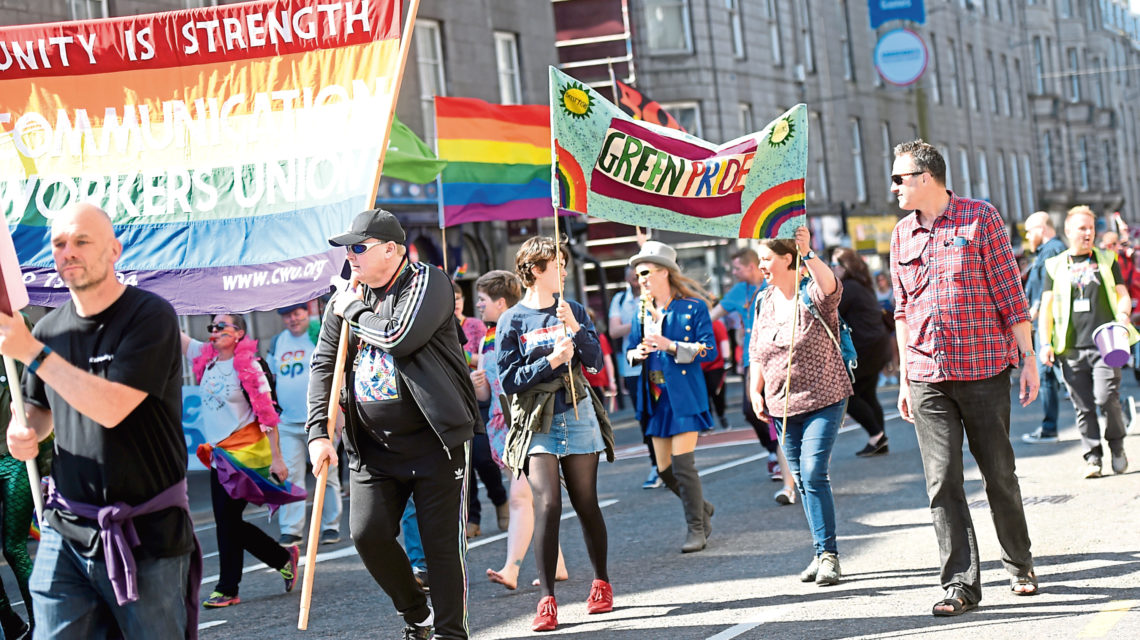 Plans for next year's Grampian Pride festival in Aberdeen are in full swing with a date for the event announced.
Following the success of this year's inaugural parade and festival in May, which saw 5,000 people turn up, plans were set in motion almost immediately for the event to return next year.
Now attendees have been told to save the date for May 25 next year.
Deejay Bullock and Justine Smithies jointly organised this year's event and will be returning for next year's festival.
Deejay said: "We are planning to go even bigger next year and are expecting more people.
"We are making provisions for 9,000 people to attend.
"The structure of Grampian Pride will remain the same – we thought that if it isn't broke then there's no need to fix it.
"The parade will still be held on Union Street and we will have the Pride Village on Queen's Links.
"One of the things that we will be adding is business stalls where they can promote, sell and share their products.
"This year there were 26 charity stalls and for next year, we're wanting to increase this to 30 as they were so popular with visitors.
"One area where we do want to improve is the children's area.
"Unfortunately, due to the area it is in, we won't be able to make it any bigger.
"A lot of people weren't able to find it this year, though, so we will be making sure that it is really well advertised.
"It's going to be these little tweaks we hope will keep everything that was good about this year's Pride and just make improvements where they're needed."
Deejay described this year's event as "amazing" and said he hopes that Grampian Pride will become a staple event in the north-east calendar.
He said: "This year's Grampian Pride was a real milestone moment.
"I don't think we'll ever recreate that exact experience – it was amazing.
"However, we certainly hope to make it bigger and better all the time.
"We have big ambitions for this event and want it to keep growing.
"What we want is for Grampian Pride to become a big part of the city of Aberdeen and to be an important and recognised event which is looked forward to and happens year after year."