Aberdeen's DanceLive unveils dynamic and experimental performance programme for 2020 festival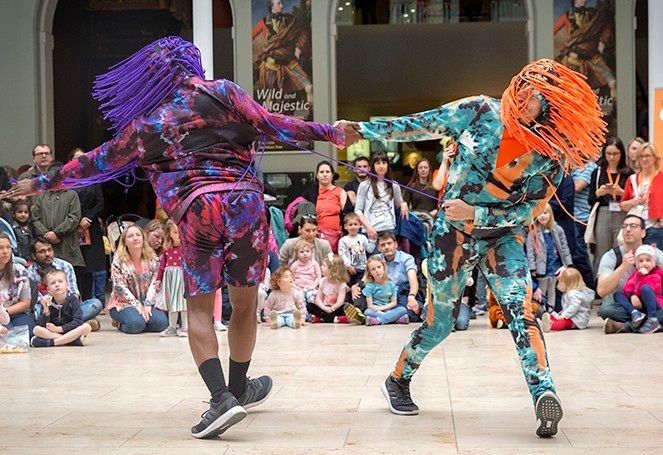 Aberdeen's contemporary dance festival DanceLive has unveiled this year's dynamic and experimental performance programme.
The festival, which is now in its 15th year, will feature streamed digital performances, live streamed sharings and workshops, online live interviews and Q&As with artists.
This involves a streamed premiere of new film 'Worn' filmed at The Lemon Tree by Edinburgh-based husband and wife duo White & Givan, a talk by Glasgow-based Vince Virr – who has performed in more than 50 productions across six continents – and much more.
The digital delivery means that the dance performances can be enjoyed globally for the first time.
DanceLive, which is supported by Aberdeen City Council, Creative Scotland and EventScotland, will take place from Thursday October 15 to Sunday October 18.
Carol Benzie, chief executive officer of Citymoves Dance Agency, which programmes and hosts the DanceLive festival said: "We're able to bring the highest calibre performances and works to the 2020 event.
"We had hoped to deliver a hybrid festival using integrated delivery of live, streamed and outdoor events but at the same time we were always prepared for changes to guidance and had this very strong Plan B.
"However, the current Scottish guidelines mean that the entire festival will be digital. But DanceLive 2020 will be as exciting, creative, innovative and experimental as ever.
"The new platforms we have for this year also means that we can reach new audiences around the world, which helps to build Aberdeen's reputation as a creative dance hub.
"The online element is an important step not just for DanceLive 2020 but for all dance and creative performances.
"A digital festival for DanceLive means we can share our performances to a much broader audience than ever before and as organisers and performers we're all very excited by this new way of delivering the festival."
Paul Bush OBE, director of events at VisitScotland, added: "DanceLive is a fantastic showcase of local and international dance, and we are delighted to be supporting this year's innovative digital edition of the festival.
"It's great to see that by adapting to delivering content online, dance lovers both local and from across the globe, will be able to enjoy the performances, talks and workshops from the comfort of their own homes."
As part of their professional and industry strands, DanceLive is also delighted to be working with Creative Me Podcast, as well running a dance writing mentorship programme facilitated by dance writer Róisín O'Brien.
BSL interpretation and audio description for events will be provided.
Tickets cost £7 for a day's pass and £25 for a festival pass, which will give access to the entire four-day programme.
For further information on DanceLive 2020, click here.