Aberdeen's Almondine is known for offering delicious-looking macarons and patisserie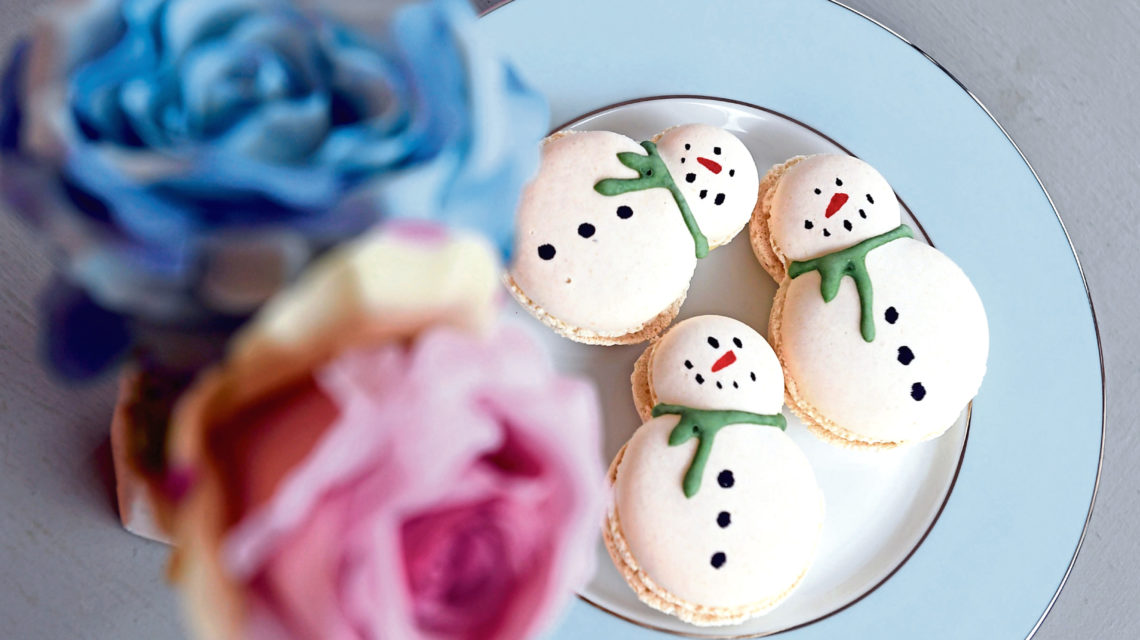 Known for offering delicious-looking macarons and patisserie, Aberdeen's Almondine has diversified during the ongoing pandemic.
From its eye-catching festive sweets and tasty macarons to tasty afternoon teas, the city centre patisserie now also offers its treats for collection and delivery.
We caught up with Almondine's co-owner Jenny Williamson to find out more about the sweet business and its new store on Chapel Street.
---
What motivated you to set up Almondine? Does a passion for baking runs in the family?
---
Our business Almondine was started by myself, my sister Suzanne and our mum Susan. Our motivation was to create somewhere a little different, to specialise in a particular product – macarons – and to make people as passionate about pastry as we are.
I think the passion and interest in baking runs in our family's genes – my great great grandfather was a master baker in Aberdeen specialising in wedding cakes and my grandfather had a wholesale yeast merchant business, Robert Meff & Sons, who supplied all of the bakers in Aberdeen with their raw ingredients.
---
Did you open as a pop-up shop?
---
Yes, we began with a couple of pop-up shops. The first one was located on Langstane Place back in 2012. We were there for one or two months and then were very fortunate to have the opportunity to open a new pop-up shop within David's Florist on Thistle Street. We were there every Saturday for around a year before we opened a permanent shop in December 2013. We are forever grateful to David for taking a chance with us and allowing us to take over part of his shop. We were then able to expand our shop in December 2015.
---
Did you travel to France to learn how to make your macarons?
---
We drew a lot of inspiration from France, but we are self-taught when it comes to macarons. It took a year and a half to develop our own recipe.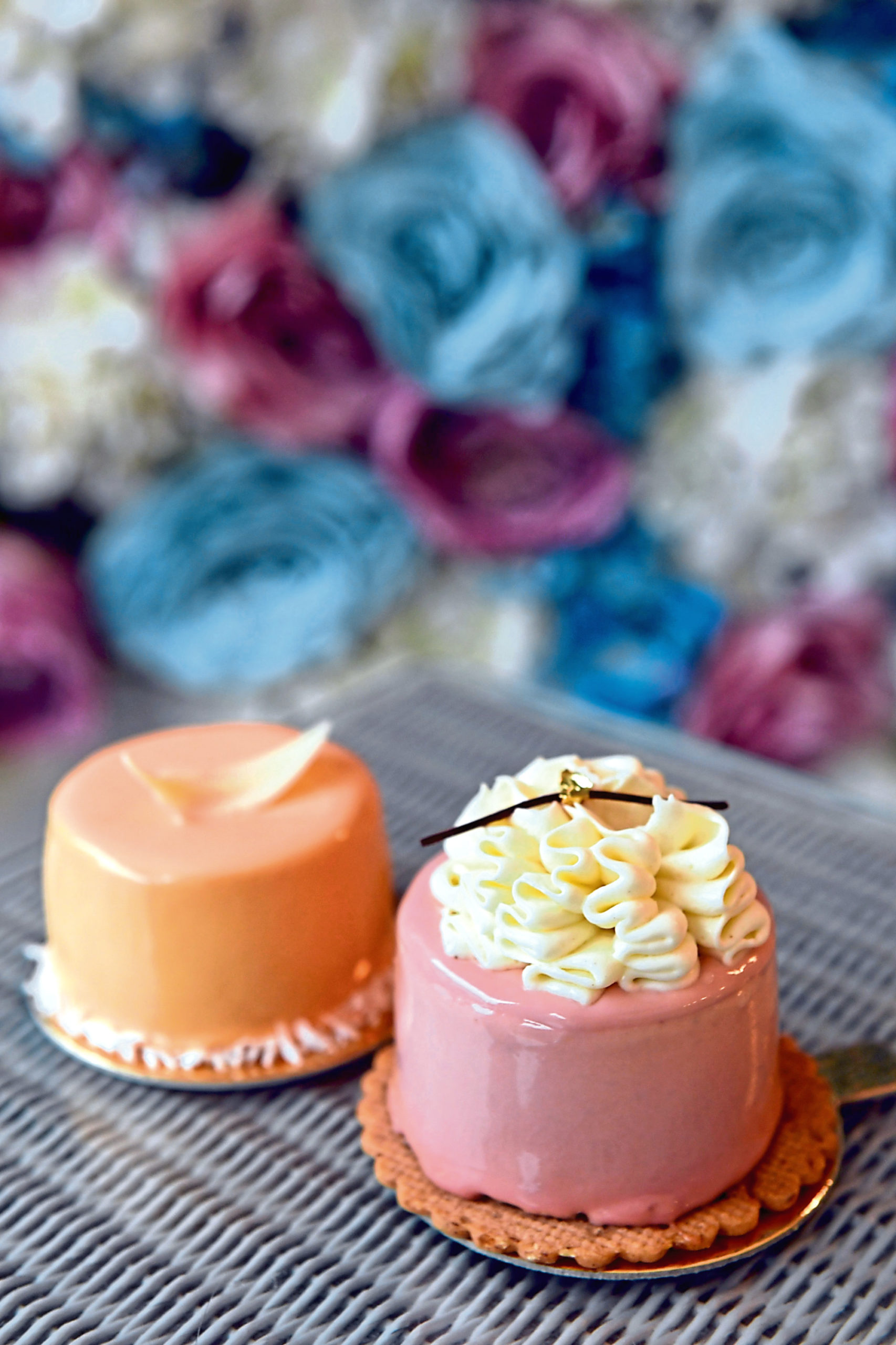 ---
Is your Christmas range available over the whole festive period?
---
We will have most of the festive range available into the start of January. The snowmen macarons are for December only though! We have our Christmas tree petit gateaux which has a pecan dacquoise sponge, apple compote and dark chocolate mousse. Our Rudolph dome has a salted caramel centre with a chocolate sponge and dark chocolate mousse. The Snowflake petit gateaux has a hazelnut sponge with blackberry mousse and blackberry sauce in the centre.
---
That sounds delicious! Is Christmas quite a busy period for Almondine?
---
Yes, Christmas is a busy time of year but we are fortunate to have an excellent team to allow things to run as smoothly as possible.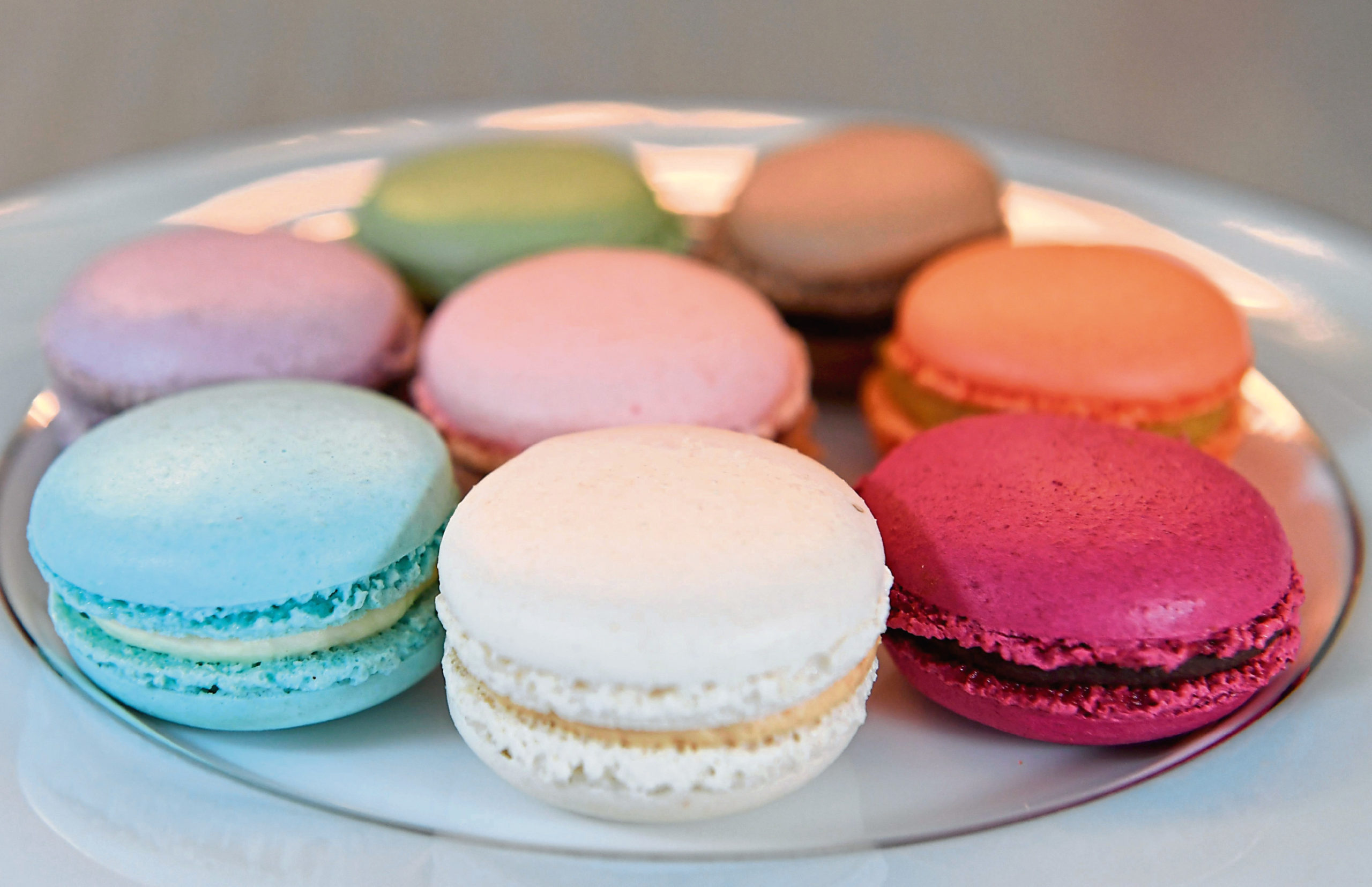 ---
What kind of macaron flavours do you offer all year round?
---
We have six flavours that never change – raspberry, pistachio, vanilla, salted caramel, pink peppercorn and dark chocolate. Our seasonal flavours are caramel and apple, pumpkin spice, black forest and earl grey.
---
Are your popular afternoon teas for delivery as well?
---
We launched our afternoon teas in 2016 and they have been pretty popular ever since. We keep them quite traditional and include a selection of finger sandwiches, scones and patisserie miniatures. We try and change the selection seasonally. And, yes, these can be delivered.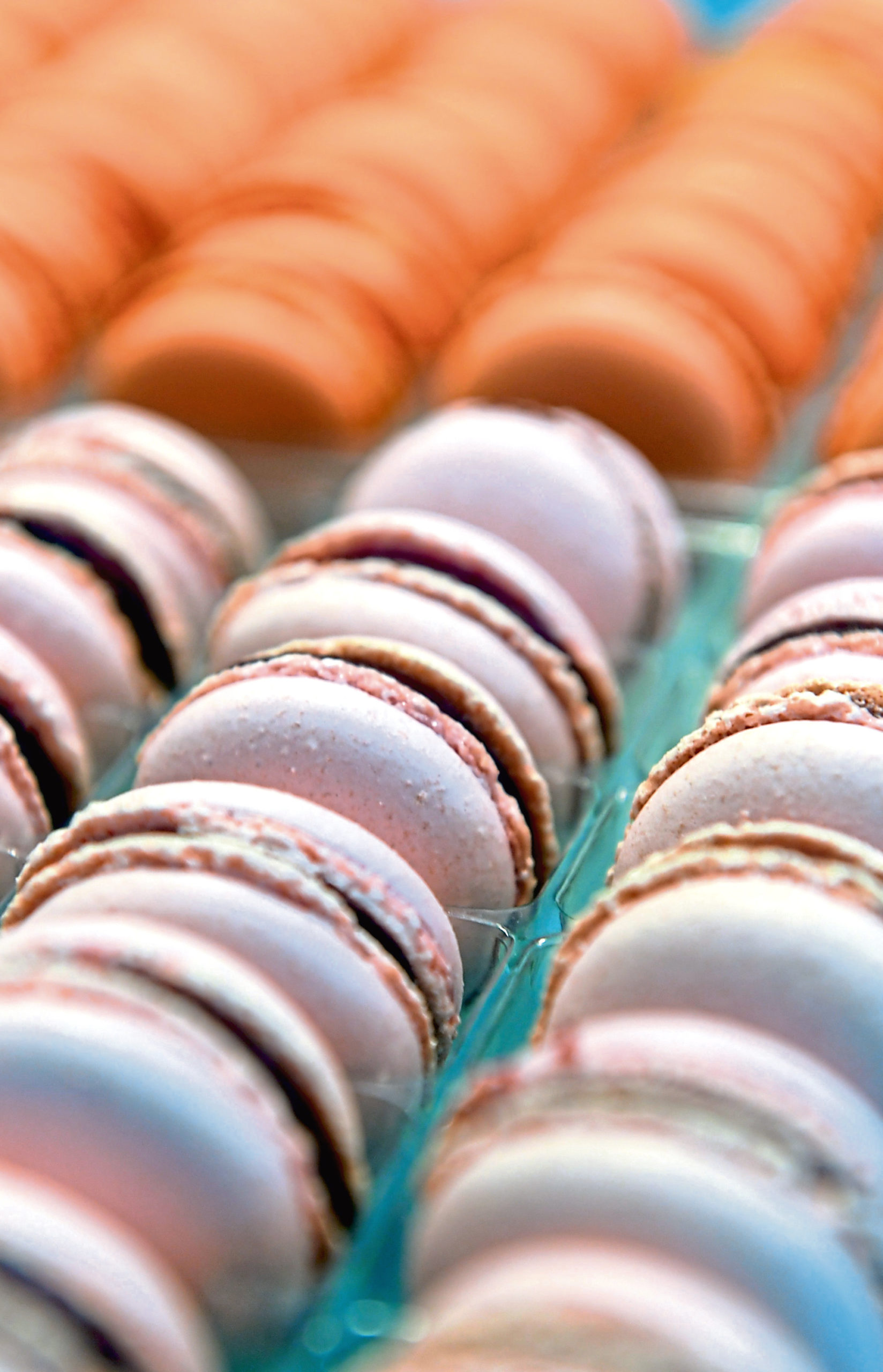 ---
In addition to selling patisserie and afternoon teas, you also offer catering services and macaron towers…
---
Yes, prior to Covid-19 we had quite a few wedding and corporate orders in the diary for 2020. These have all been pushed back to next year. Our macaron towers make a lovely centrepiece and depending on the quantity ordered, we can tie in the colours of the macarons to suit a chosen colour scheme or brand colours if it's for a corporate event.
---
Almondine has relocated to Chapel Street. Why did you decide to open a new shop?
---
We had been in our previous shop on Thistle Street for seven years and we were ready for a change. We really liked the area and so were delighted when we viewed our new shop. It has a more modern look but hopefully still has that Almondine feel. It has been a long journey since we first began but we all love what we do so that has made the journey a lot easier.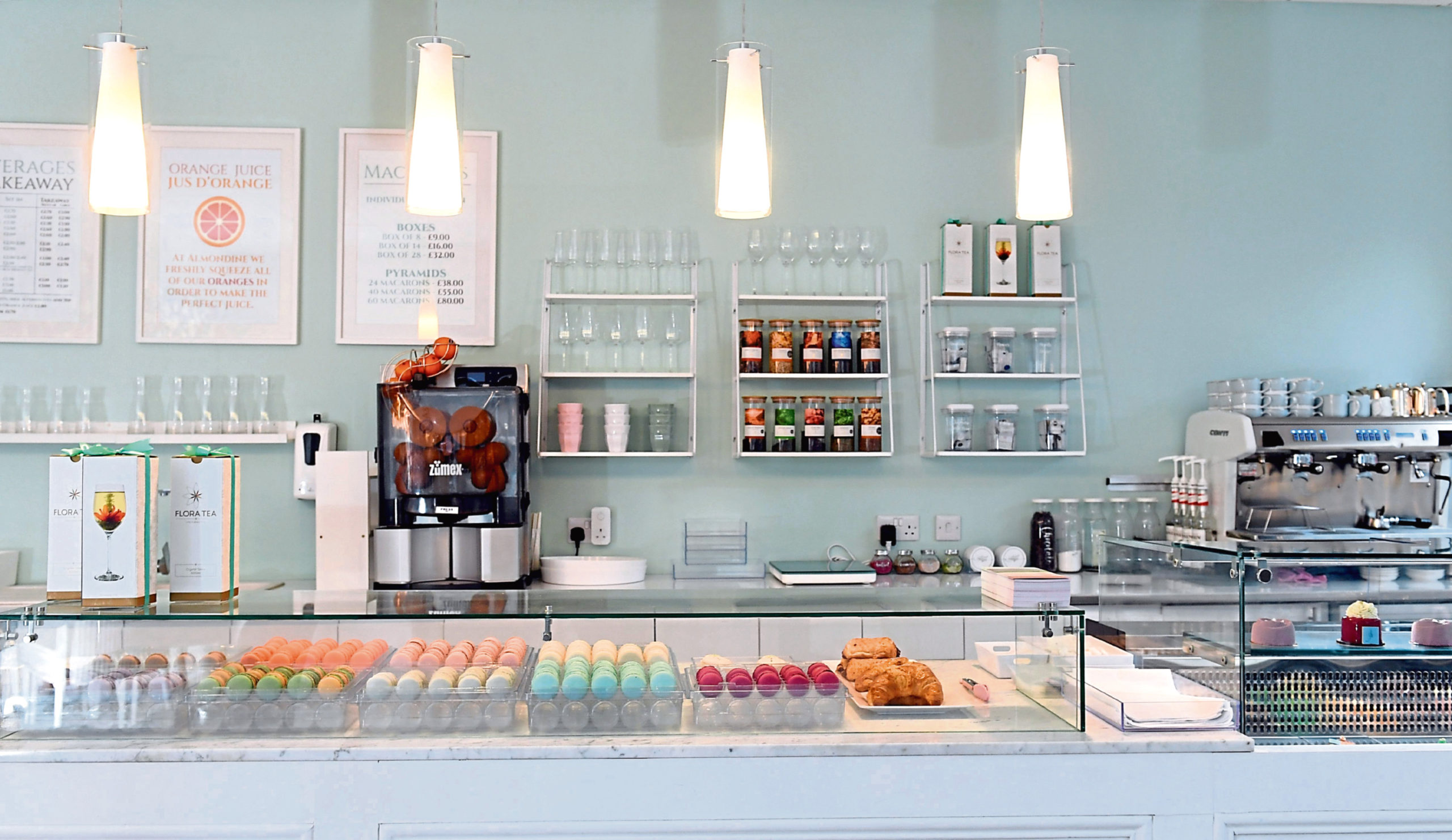 ---
How many staff do you employ? It sounds like you're a great team.
---
We have a team of nine at the moment, split between front of house, production kitchen and our wonderful new driver who has just started with us. We are extremely lucky and thankful for our team. We are working with some very talented people.
---
How did coronavirus affect your business? Did you have to diversify your business?
---
Covid-19 has created unprecedented challenges for the hospitality industry. It has been one of the most difficult years to try to keep everything running along with keeping all of our staff employed. When the national lockdown began in March we knew we would have to try to keep the business going in some way in order to survive.
Luckily, we had a website that was already geared towards online ordering so we just focused solely on this side of the business and advertised a range of items that could be ordered and delivered to your door. We offered this service immediately and it has been extremely popular with our customers.
I think people have enjoyed having something to look forward to whether it's an afternoon tea at home or a lovely box of macarons to sit and enjoy. It has also allowed people to still mark those special occasions in some way, whether it's a birthday or anniversary.
We are still offering the delivery service and hope to continue this for the foreseeable future. Alternatively, orders can be now collected.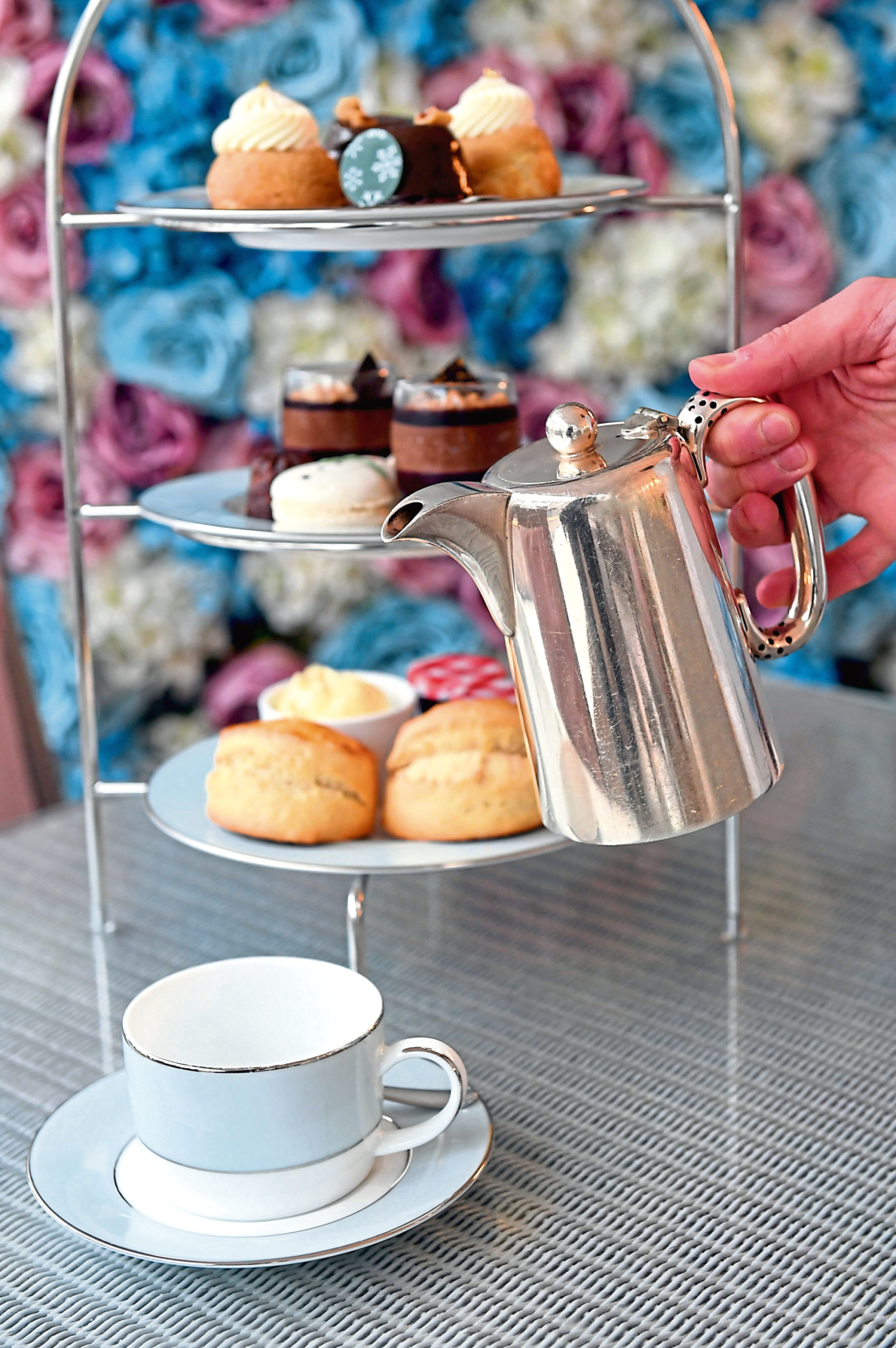 ---
You also took part in this year's virtual Taste of Grampian. Did you enjoy it?
---
The virtual event hosted by Taste of Grampian earlier this year was brilliant and a lot of fun to be involved with. I think it's great to step outside of your comfort zone and try something new like that.
Hopefully it gave people a little insight into the processes involved in making the patisserie that we sell in our shop. I haven't participated in any other online events, but I would love to do more demonstrations in the future – we shall see what next year has in store for us.
---
Is there anything else to add?
---
I would like to wish all of our customers a very merry Christmas. Thank you for your support during a tough year and hope everyone stays safe over the festive period.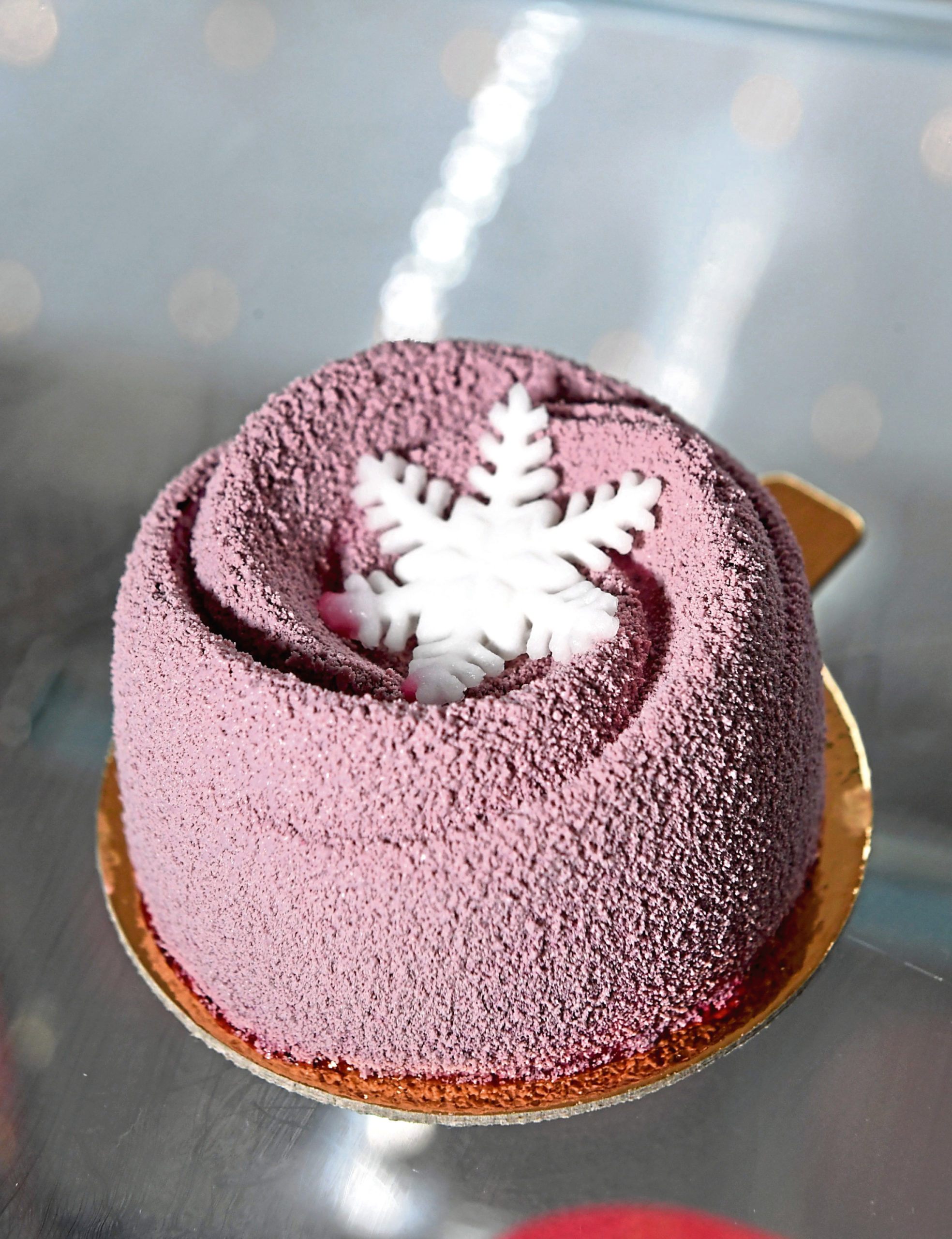 ---
Visit www.almondine.co.uk for more information and to place an order.